https://www.newschoolers.com/videos/watch/792695/The-Faction-Collective---Be-Part-of-the-JourneyInvestment promotional video, well worth a watch
If you've ever wanted to own part of a ski company, now might be your chance. Faction Skis are giving you your opportunity to do just that. They recently launched a Crowdcube investment drive (angel.co in the US, "accredited investors only") offering a 3.51% stake in the company to small scale individual investors like you or I. The 3.51% stake is valued at 500,000 GBP ($753,275), valuing the company itself at 14,245,014 GBP ($21.4m). Anyone can invest (except US residents due to more complicated investment laws) from as little as 50GBP ($75), think of this as similar to crowdfunding, but you end up with a (probably tiny) stake in the brand.
In their words:
"We believe the journey is still just beginning. The investors who have backed us over the years are giving us some more capital to turn the volume up another notch. We're giving our fans who want to invest with them the chance to be Part of the Journey.
There is also a wealth of interesting information about the brand on the crowdcube page (you have to sign up to see the details):
https://www.crowdcube.com/investment/the-faction-collective-20685
The whole thing gives a rarely seen window in to the ski industry listing facts and figures on sales values and units, who has provided the money behind the scenes etc. For example, the following images show Faction's sales values and unit ski/outerwear sales for this season and the last two: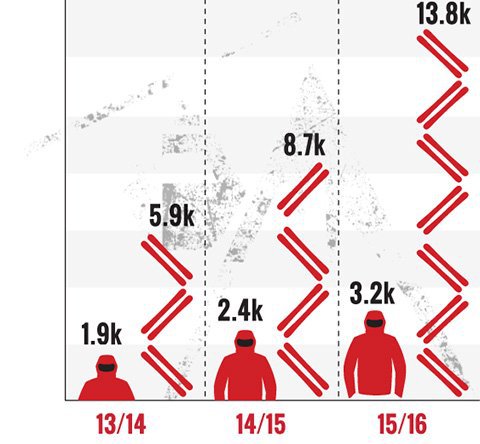 Unit sales of skis and outerwear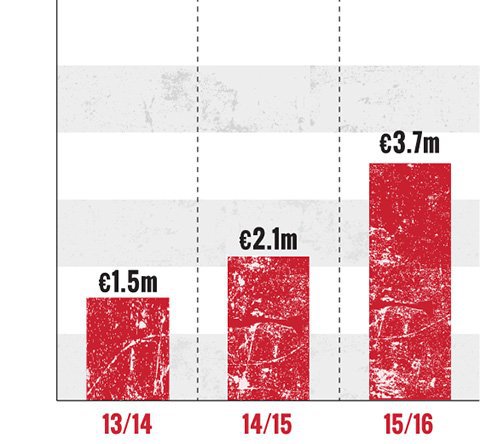 Euro sales values
For more information, check out: http://www.factionskis.com/invest