Words: Jeff Schmuck
Photos: John Vandervalk
Following women's and men's ski slopestyle finals, the inaugural European X Games in Tignes, France concluded its week long festivities and activities last night with women's ski superpipe finals.
With a strong crowd at the base and an even stronger showing of support from the male skiers and industry types in the finish corral, the ladies took to the picturesque pipe to give it their all and close out the show in style.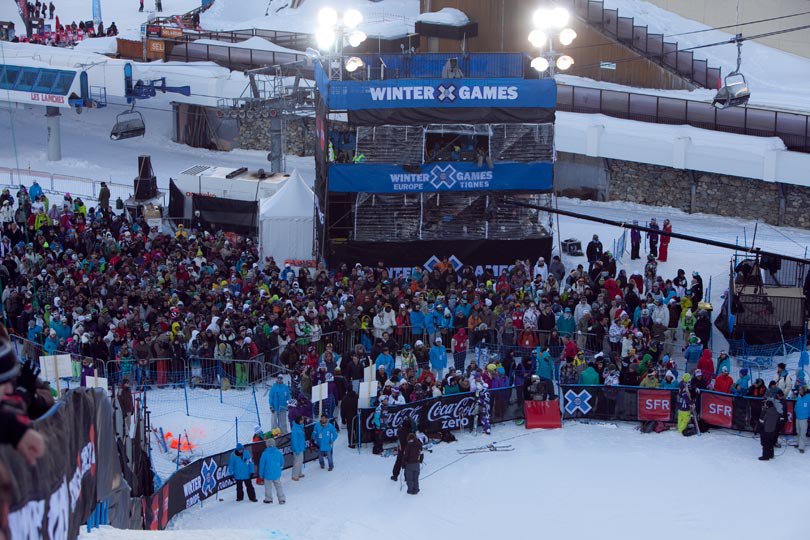 In eighth place was the young lady who's been on everyone's radar as of late, especially after her stellar showing at Winter X Games in Aspen, Megan Gunning. The Calgary native threw down a second hit cork 9 that was as stylish as some of the guys', and followed it up with a cork 7 and an attempted cork 10 at the bottom that was met with a massive cheer from the crowd. She was only spinning on the skier's left wall though, and the judges docked her a bit for it with a 61.66, but once she gets that dialed, expect to regularly see Gunning climbing up the steps of the podium.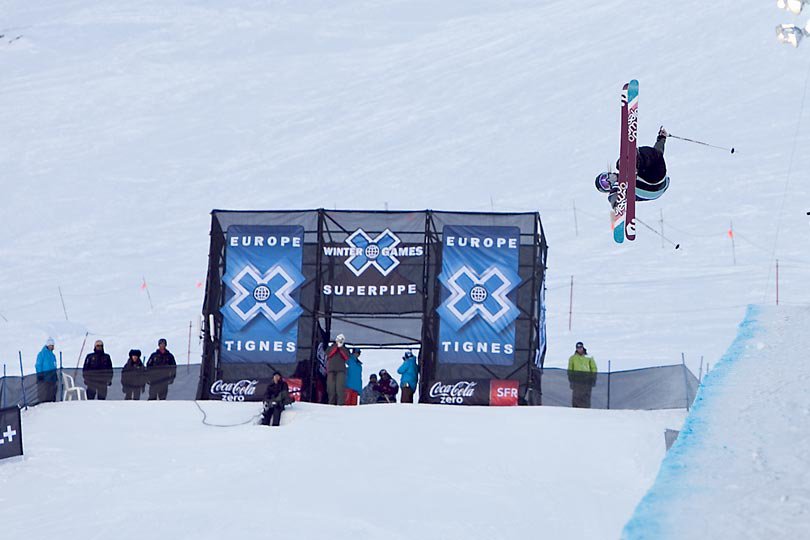 Megan Gunning
The always consistent Mirjam Jaeger of Switzerland took seventh with a rock solid run that included some 5's and switch hits. Mirjam has battled a series of nagging knee injuries over the past few years, so to see her back doing what she loves right next door to her home country was a joyful sight.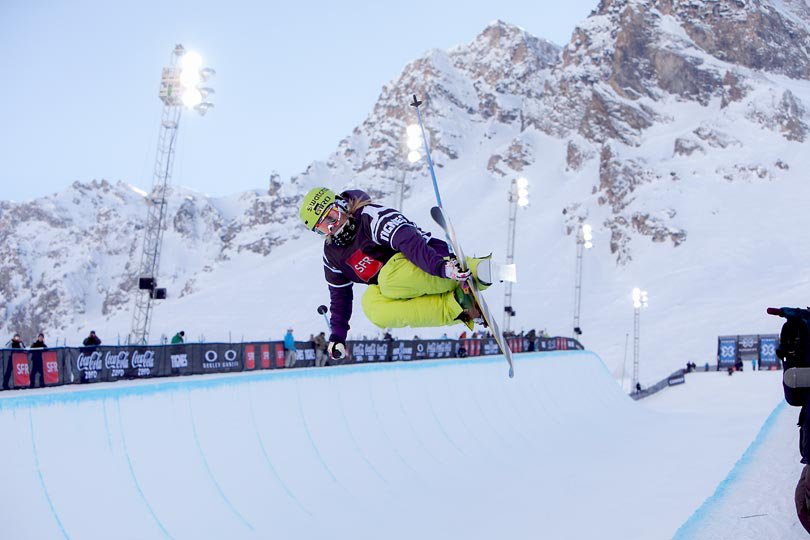 Mirjam Jaeger
And although she usually ends up with gold around her neck, the winningest female pipe skier in history, Sarah Burke, had a bit of a tough go last night. Her run, which would have unquestionably taken first place, contained a 9, 5, and back-to-back flairs. Unfortunately Burke couldn't link it all together though, eventually placing an unusual sixth. But make no mistake, she's still the queen.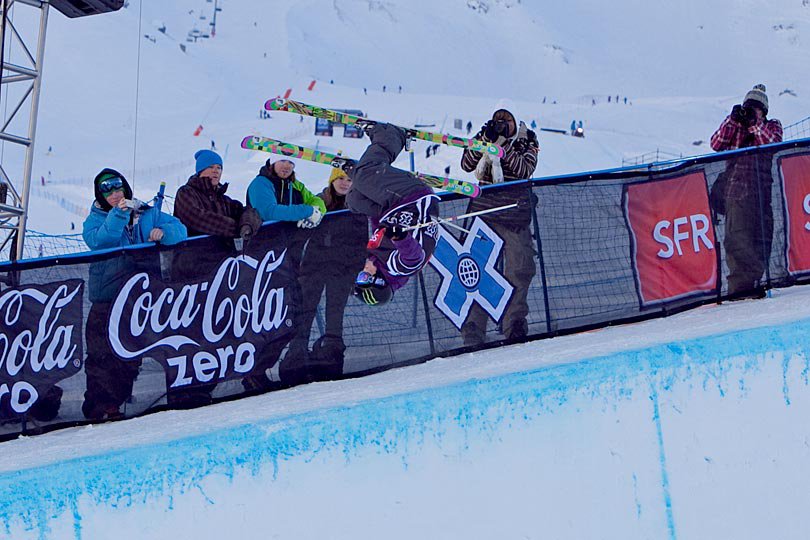 Sarah Burke
Just in front of her was Dania Assaly, who was having oodles of fun all week and last night was no exception. With some squeaky clean 5's and a sharp looking cork 7 poke on the bottom hit while Britney Spears pumped through the loud speakers, Dania skied her big, big heart out and landed a respectable fifth place.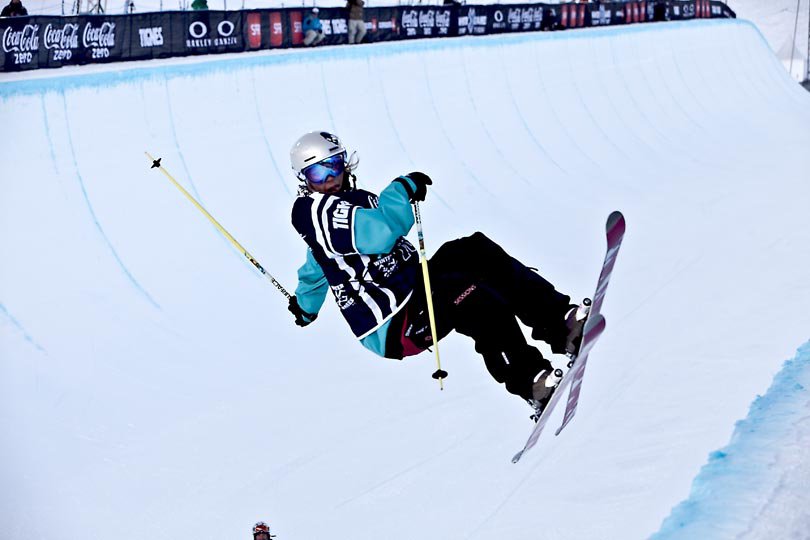 Dania Assaly
Just shy of the podium tonight was one of two French skiers in contention for a medal on home soil, Virginie Faivre. Virg attacked the pipe like it was no tomorrow with some of the most finesse and style seen out of of any of the ladies, helping her earn fourth.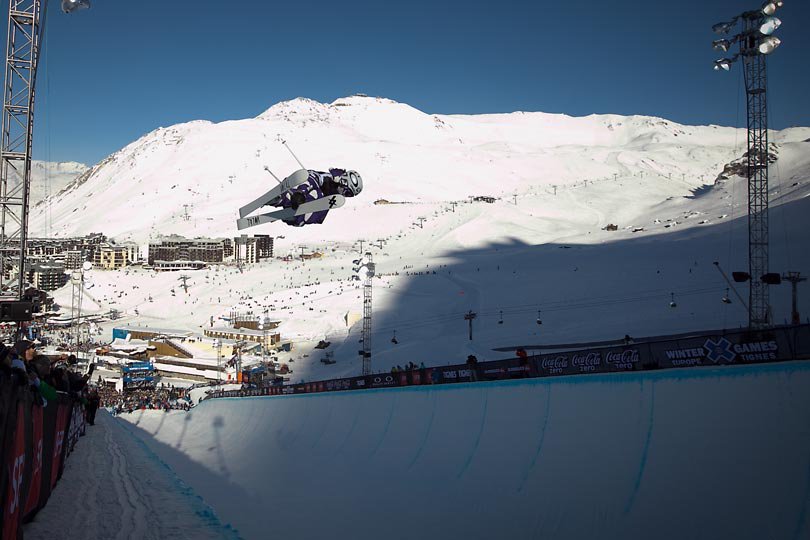 Virginie Faivre
In third was the second skier representing the host country of French, La Clusaz' very own Anais Caradeux. To say that Anais was feeling the pressure of competing on home turf would be an understatement bigger than the jumbotron that caught the stress and nervousness in her eyes. However Anais truly seized the moment last night, and skied better than I've ever seen her ski, and picked up a bronze medal for France to complement her countrymen Kevin Rolland and Xavier Bertoni's gold and silver earlier in the week.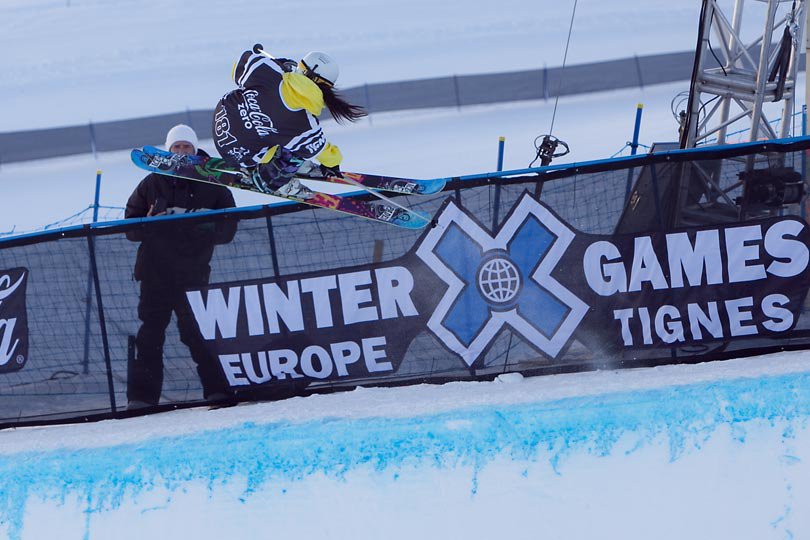 Anais Caradeux
In second was Rosalind Groenewoud, who was simply going bigger than anyone else all night. Her first hit could have rivaled some of the guys airs, and she continued to boost throughout her run, which contained a 9, 5 and a switch 5, earning her a well-deserved second place.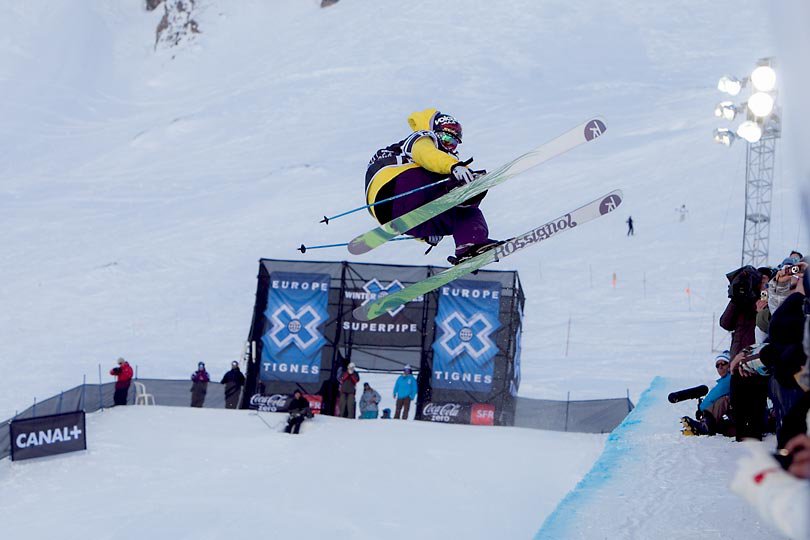 Rosalind Groenewoud
But taking home the big prize tonight for her second time this winter was Jen Hudak. Jen absolutely sent it all night long with a massive 9, two 5's (one of them alley oop) and a sick corked out 7 at the bottom. With two X Games gold medals now her in trophy case and the confidence that comes with it, expect Jen to continue to be a dominant force on the women's halfpipe circuit for many more years to come.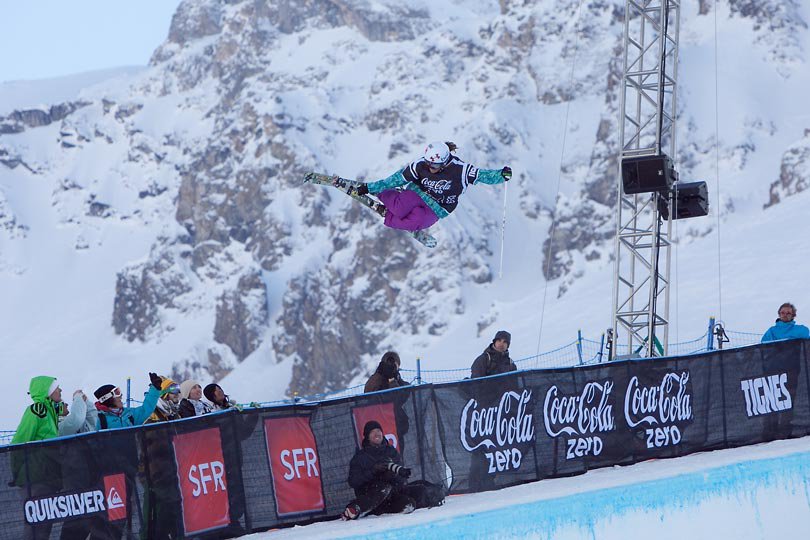 Jen Hudak
Results
1) Jen Hudak - 91.66
2) Roz Groenewoud - 84.66
3) Anais Caradeux - 83.33
4) Virginie Faivre - 81.66
5) Dania Assaly - 78.33
6) Sarah Burke - 76.00
7) Mirjam Jaeger - 74.00
8) Megan Gunning - 61.66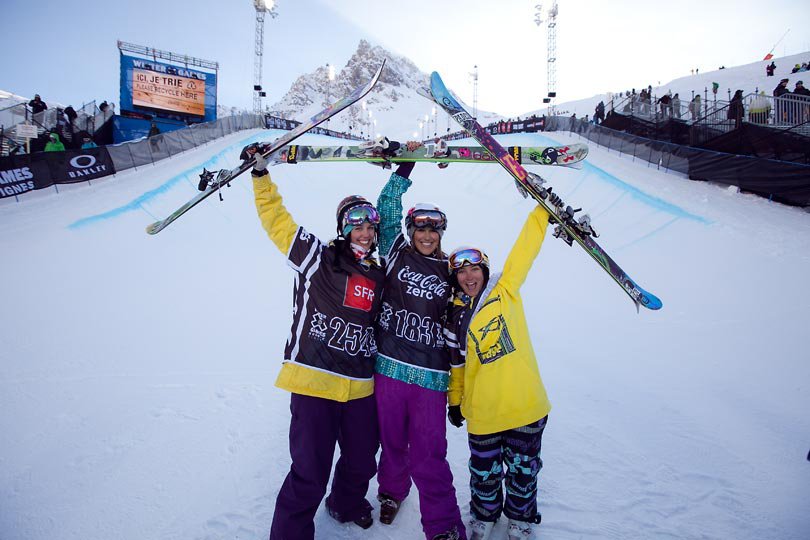 That's all from the first ever European X Games in Tignes, France, where judging by the size of the crowds and the competitors' smiles, it was a rousing success. And with a reported three-year contract for the event, we'll see you next year. Same time, same place, no doubt.