Words: Jeff Schmuck
Photos: John Vandervalk
Following a wild ski superpipe finals last night, the first ever European X Games continued this morning under bluebird skies and warmer temperatures with men's ski slopestyle eliminations.
The story here in Tignes, France today was the lengthy and elaborate course, which begins with a flat-down rail or flat box option into a five jump line (the third of which has a flat rail option that only a few of the guys took advantage of), into a rainbow rail and then a sixth and final jump at the bottom. Never has there been so many features on a slopestyle course at a major event, and as a result, the excitement in the air and heavy breathing after the competitors exhausting runs were at an all time high.
The course had been causing the skiers, snowboarders and event organizers alike many a headaches leading up to today, as virtually all of the athletes were initially unhappy with the take-off's on the jump, but after two re-shapings based on the rider's feedback, things went off today without a hitch.
19 skiers stepped into the start gate in the shadow (literally) of the jagged peaks surrounding Tignes, vying for one of the coveted eight spots in tomorrow's finals, which will help close out the week.
Missing the chance to strut their stuff tomorrow was Ian 'Chug' Cosco, who crashed on both of his runs, but on a happier note, has finished Chug Life 9, which will be dropping right here on NS this Sunday night at 9pm PST/Midnight EST, Elvis Harsheim, who threw down two rock solid runs but lost his ski on the last jump on both of them, Jacob Wester, who appeared to be having some trouble with the speed of the course and is nursing a badly bruised heel...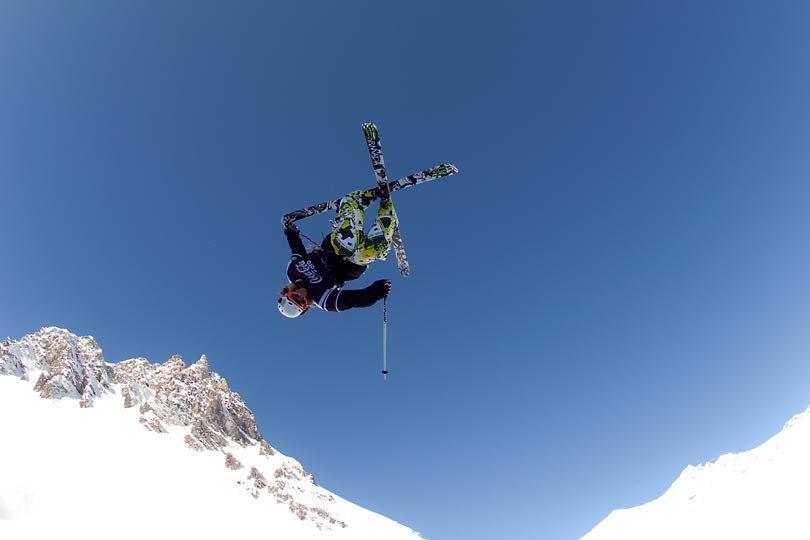 Jacob Wester
...local favorite Julien Lange, who also bobbled on a few of his landings, Sammy Carlson, who was scored lower than most anticipated on his first run (and he wasn't the only one) and lost a ski on the second...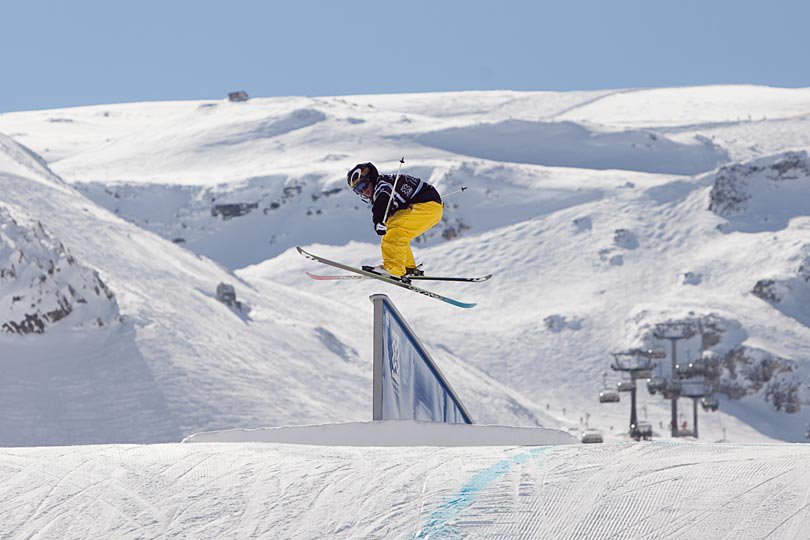 Sammy Carlson
...JF Houle, who had been having issues with the course all week...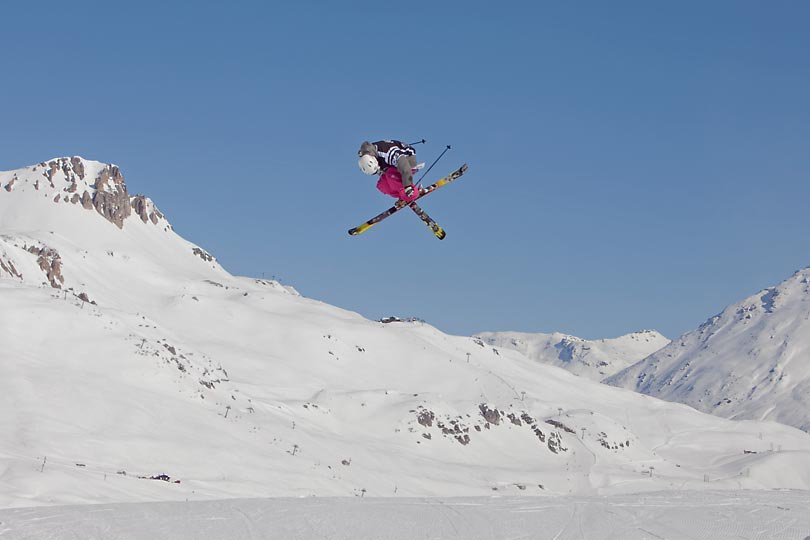 JF Houle
...Alexis Godbout, who skied like he's built, a mack ten truck, but cased some of the jumps...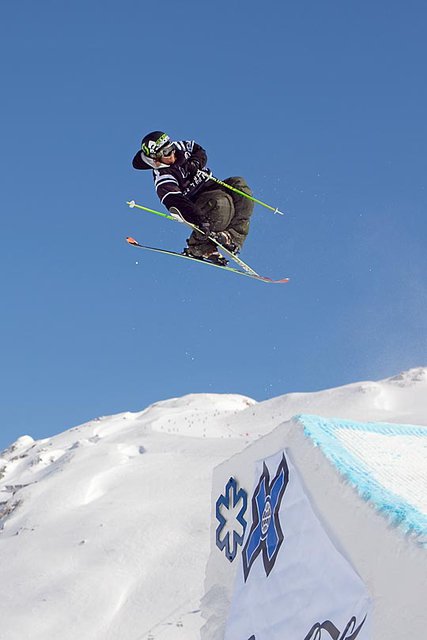 Alexis Godbout
...Russ Henshaw, who threw down a solid first run complete with a big double cork 10 in the middle of the course but for some reason wasn't scored better for his efforts, Bene Mayr and PK Hunder, who both skied great but just not great enough...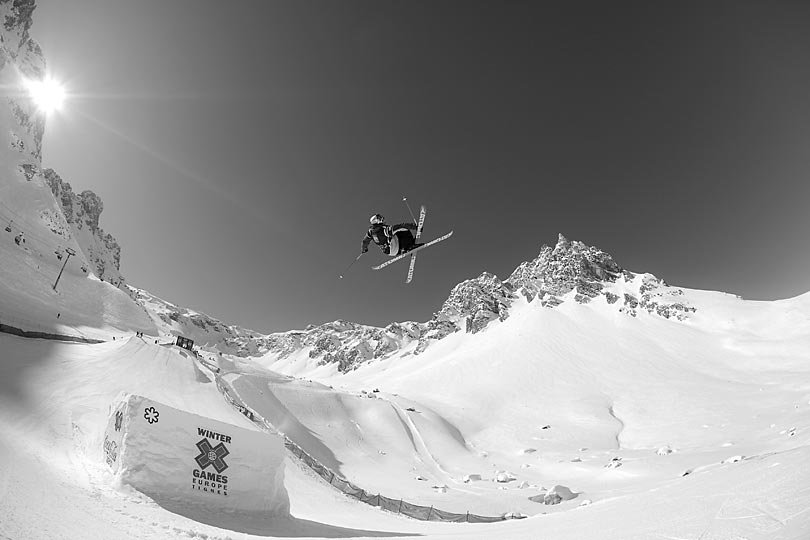 Bene Mayr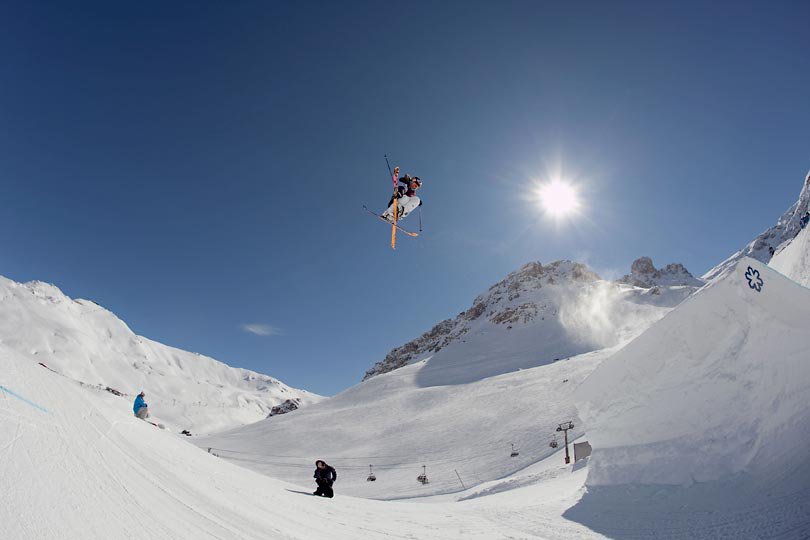 PK Hunder
...and Matt Walker, who threw a sick rodeo 9 double grab at the bottom but like Sammy and Russ was judged a touch more harshly than many at the base felt he deserved.
Matt Walker
In eighth place, resting comfortably and breathing easy on the bubble, was TJ Schiller, who threw down one of the most stylish runs of the day that included a vintage Schiller-esque rodeo 5 bow n' arrow and switch 5 tip grab, which was met with many a ooh's and ahh's from his fellow competitors.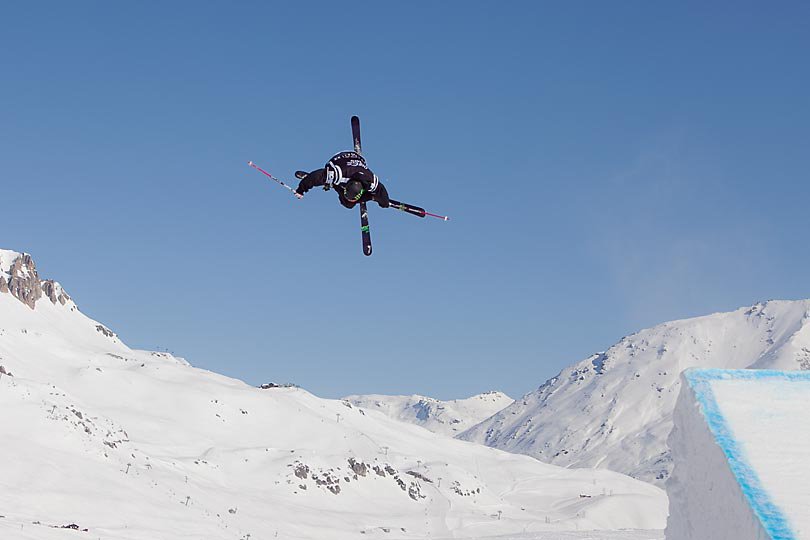 TJ Schiller
In seventh was the wonder kid himself Alex Schlopy, who may just be having more fun this week than anyone else in Tignes. The up and comer is dealing with the pressure of competing in his first X Games like a consummate professional, saying that the only thing he's concerned with this week is having fun, because it's already such a honor for him just to be here. His attitude paid off today, as he threw down a squeaky clean run that consisted of uber smooth 7's and 9's, a dirty switch right cork 5, and a rowdy switch 14 at the bottom.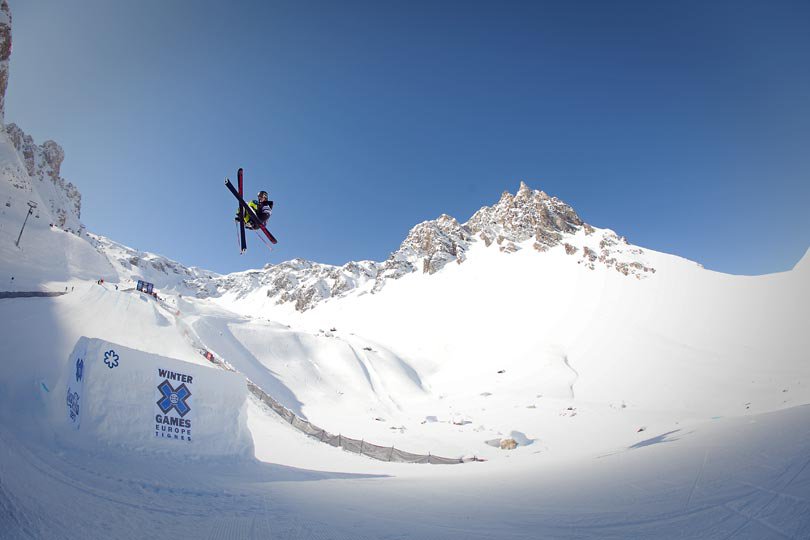 Alex Schlopy
In sixth was Andreas Håtveit, who skied like a champ (mainly because he is one) as always, being one of only a few to throw a textbook misty 5 off the bottom rail, but left the doubles in his bag today, no doubt saving them for tomorrow's main event.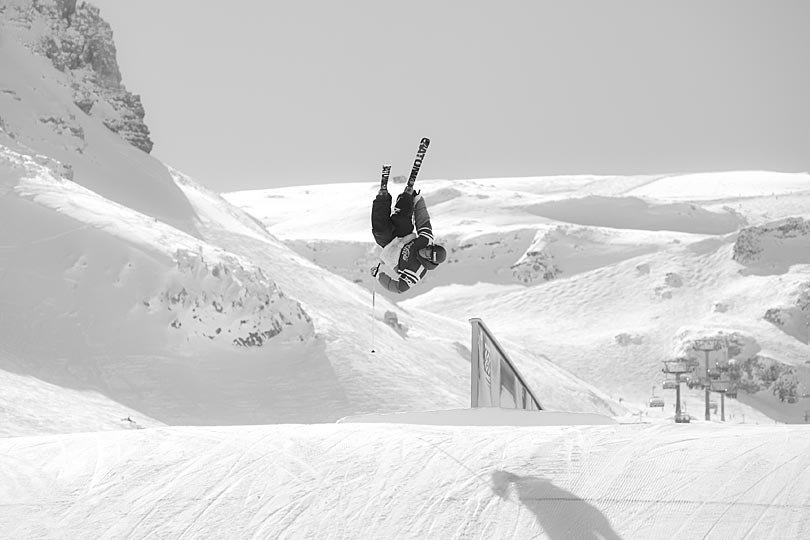 Andreas Håtveit
Jossi Wells on the other hand wasn't afraid to toss the dubs, with a double cork 12 at the bottom and a series of left and right 9's and 10's up top, along with much trickery on the rails, which provided him with a much needed dose of redemption after he didn't shred the stunt ditch as well as he wanted last night.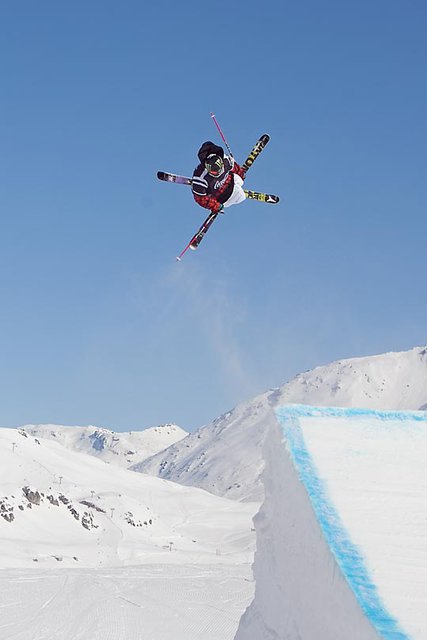 Jossi Wells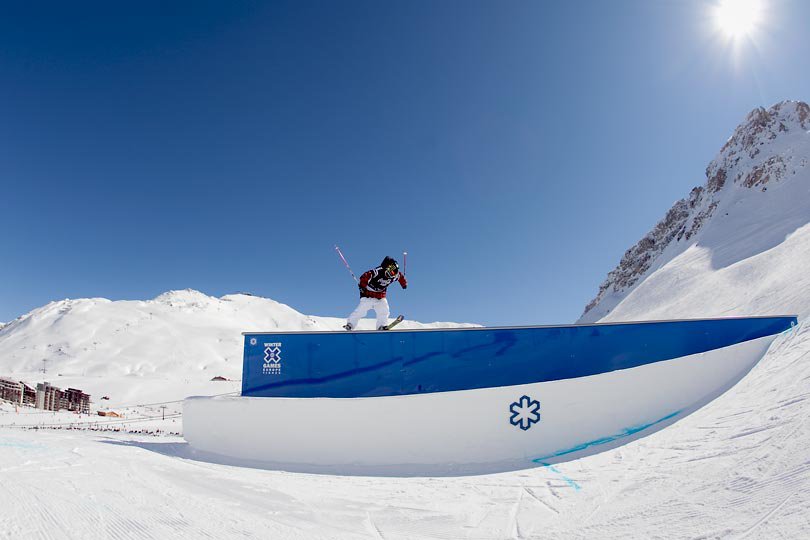 And it's official. Henrik Harlaut is back. After sitting out the better part of the season following knee surgery, E'Dollo came to slay today, displaying his gettin' low brand of style with 7's, 9's, 10's and a steeze tutorial on the rails, which helped land him a solid fourth place.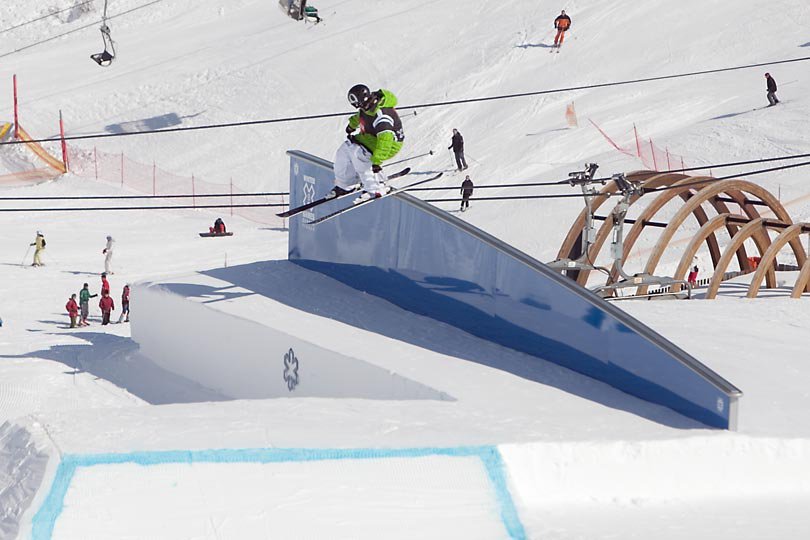 Henrik Harlaut
In third was Elias Ambuhl, who on his first run put down one of the sickest runs of the day with not one, but two doubles, but for some reason was placed in 7th to the utter horror of the crowd. The judges evidently and fortunately realized their mistake on his second run though, and rectified the situation by giving him an 87.00, which was good enough for third.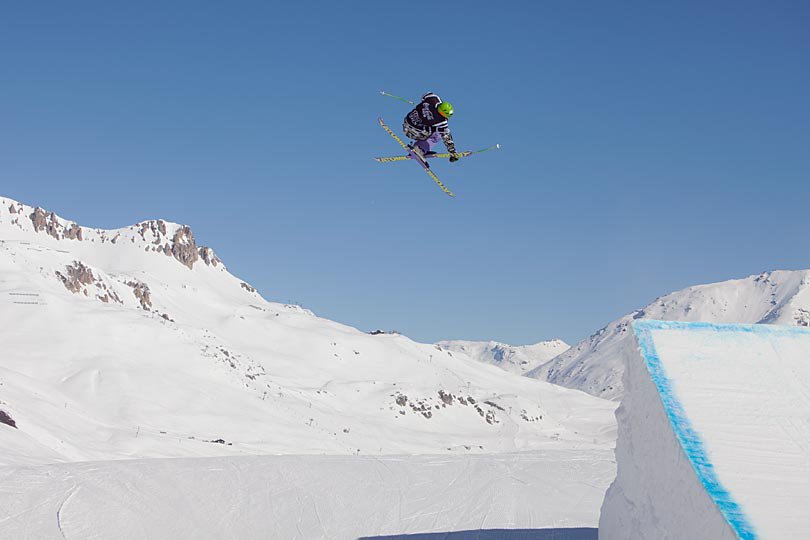 Elias Ambuhl
In second was the always amazing Tom Wallisch, who to no one's surprise stomped the cleanest landings this side of the Atlantic today, with switch right 10's, double cork 10's, switch 9's, and other masterpieces. Nuff said.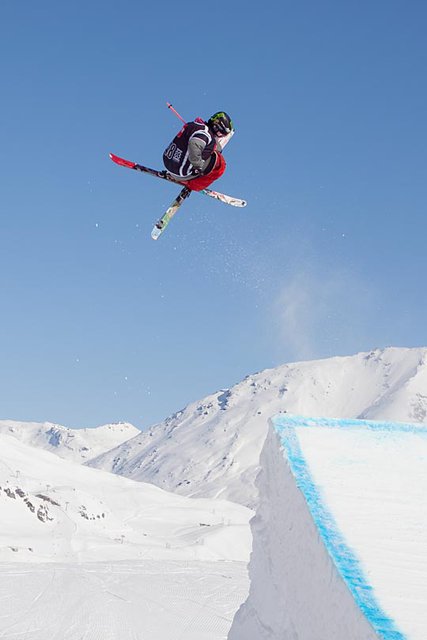 Tom Wallisch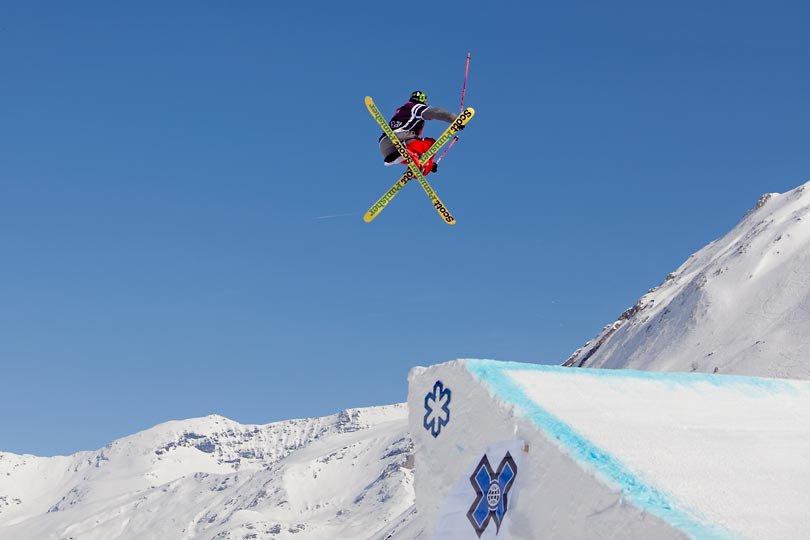 But it was Bobby Brown who continued his full-blown dominance of this year's slopestyle circuit by seizing the first place position in a vice grip from the moment he set foot on the course. His first run consisted of a flawless double cork 12 at the bottom that was so damn clean it looked like a 9, while on his second he opted to throw the dub 12 in the middle of his run, and unleashed his untouchable switch double misty 12 at the bottom, leaving everyone shaking their head in disbelief and planning for silver tomorrow.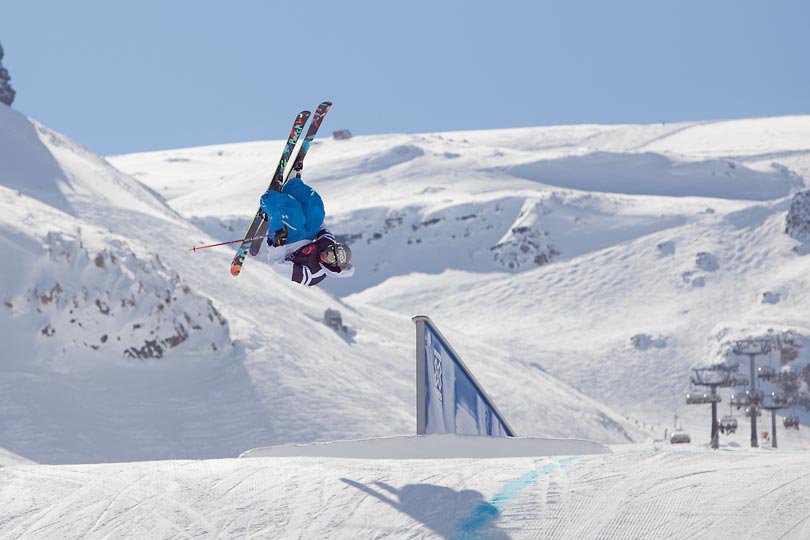 Bobby Brown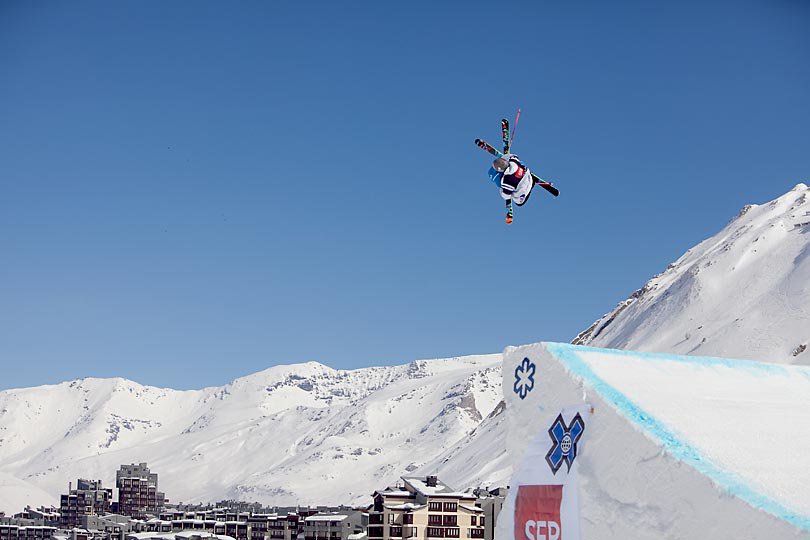 Stay tuned for more from European X Games in Tignes, France, which concludes tomorrow with an action packed day that includes men's and women's slopestyle finals and women's superpipe finals.
Results
1) Bobby Brown - 97.33
2) Tom Wallisch - 91.33
3) Elias Ambuhl - 87.00
4) Henrik Harlaut - 85.33
5) Jossi Wells - 84.00
6) Andreas Hatveit - 84.00
7) Alex Schlopy - 83.33
8) TJ Schiller - 82.00
cut-off
9) Matt Walker - 80.00
10) PK Hunder - 79.00
11) Bene Mayr - 76.00
12) Russ Henshaw - 72.33
13) Alexis Godbout - 71.33
14) JF Houle - 69.33
15) Sammy Carlson - 64.66
16) Julien Lange - 60.66
17) Jacob Wester - 54.66
18) Elvis Harsheim - 50.00
19) Ian Cosco - 22.00