Words & photos by Ananda van Welij
It was another sunny day here in Tignes, France, once again setting a picturesque stage for the first of two freeski events on today's schedule, Men's Ski Slopestyle Finals. While the riders were warming up, the hill next to the course and the finish corral at the bottom filled up with more and more people who were chomping at the bit to check out the action. There were even some kids on a field trip from school who were cheering the riders on as loud as they could.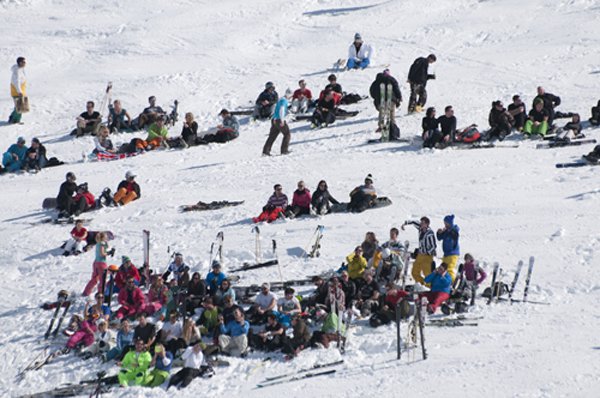 The capacity crowd in Tignes, France getting their shine on.
As with the ladies finals, everyone got three runs to show what tricks they had up their sleeves, with the best score deciding who would take home the gold. Based on yesterday's qualification results, Andreas Håtveit kicked things off, followed by Alex Bellemare, who managed to score a 91.33 to take fifth place with a run that included switch left and right double 10's, placing him just under James 'Woodsy' Woods in fourth with only .33 difference in the final results.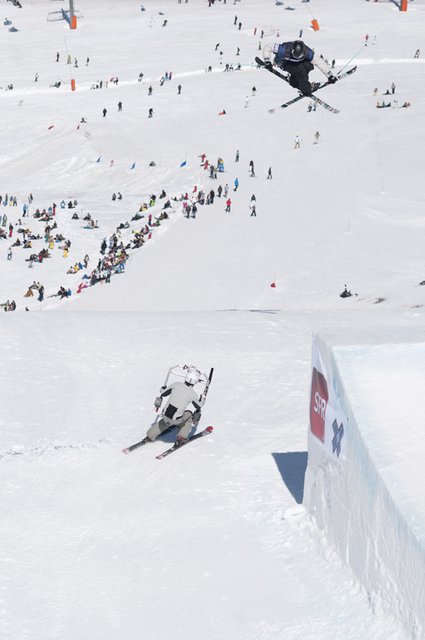 Andreas Håtveit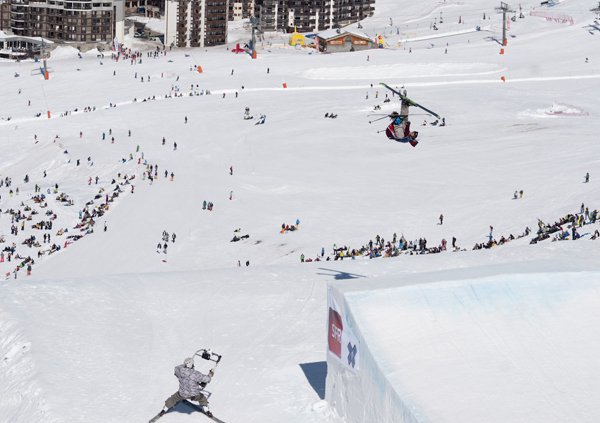 Alex Bellemare
After qualifying second and third yesterday, it unfortunately wasn't Russ Henshaw and Joss Christensen's day today, as neither were able to land a run, which saw them end up in eighth and seventh respectively.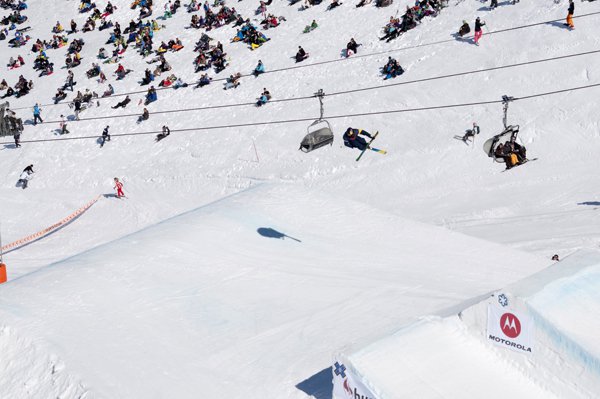 Russ Henshaw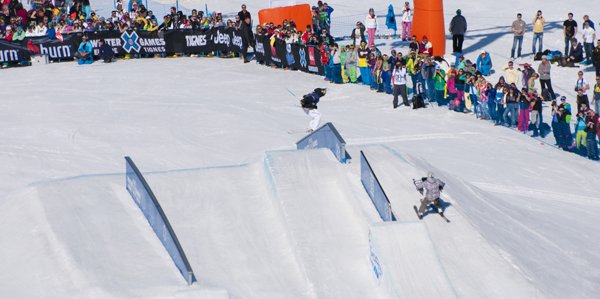 Joss Christensen
Three runs and the strong field of riders meant a good show for the crowd, especially since most of the competitors' scores got closer and closer throughout the day, which made it all come down to the wire. Bobby Brown took the lead with his first run, scoring a 94.00, but hot on his heels was yesterday's qualification winner, Tom Wallisch, with a 92.33.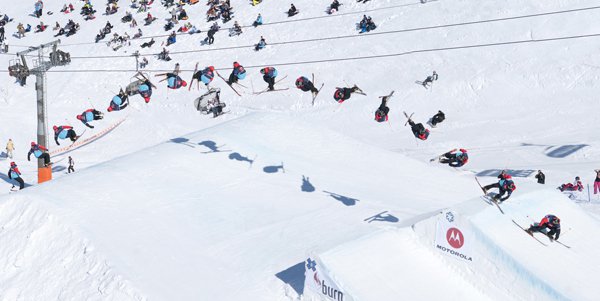 Tom Wallisch
Taking home his second X Games bronze medal of the year was Andreas Håtveit, who put together a run that included a 270 on to the second rail feature and a right side double cork 12 on the second jump. On a much more important note though, Andreas is about to become a father, so please join us in congratulating him and his wonderful wife.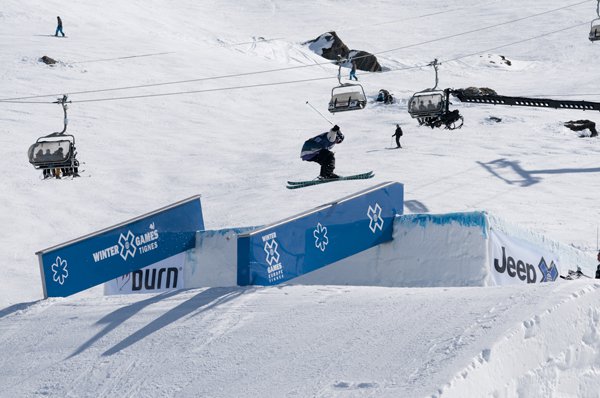 Andreas Håtveit
Although Bobby improved his score on his second run, he still kept on pushing himself and trying to step it up until the very last minute, and in the end it paid off, as Wallisch had to settle for only his second silver medal of the year. "I knew Tom was coming after me and has enough tricks to beat me, especially if he did some crazy things on the rails, so I just had to keep pushing and try to go bigger and do better," Brown said at the conclusion of the event.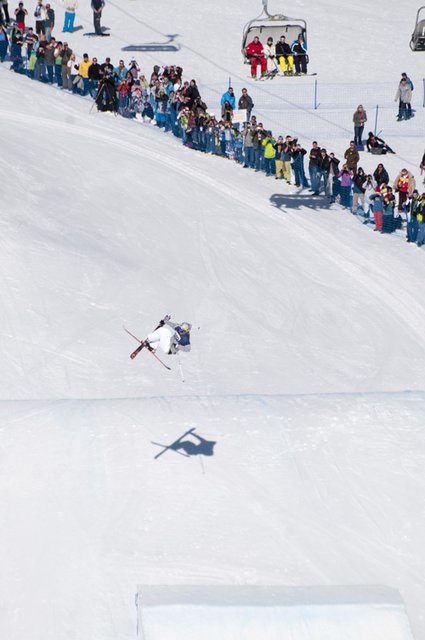 Bobby Brown
In the end, it was Brown's second run that was enough. With a switch 270 on pretzel 270 out on the first rail feature, to switch on 450 out off the canon rail, k-fat 270 out on the down box, right side double cork 10, left side double cork 12 tail, followed by a switch left side double cork 12 and capped off with a 270 on to misty 450 over the bottom rail, no one managed to beat Bobby Brown, making him the 2012 European X Games Men's Ski Slopestyle gold medalist.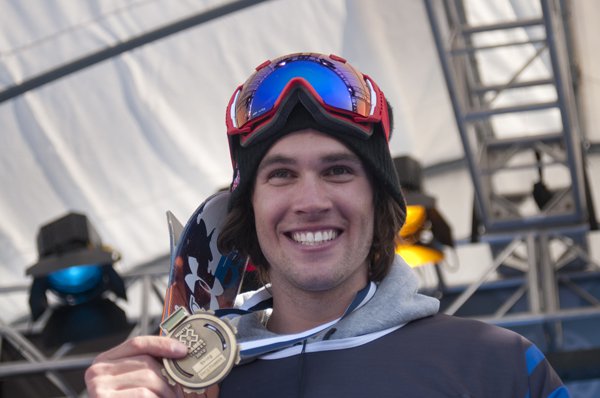 Results
1) Bobby Brown - 95.00
2) Tom Wallisch - 93.33
3) Andreas Håtveit - 92.00
4) James Woods - 91.66
5) Alex Bellemare - 91.33
6) Nick Goepper - 88.33
7) Joss Christensen - 86.33
8) Russ Henshaw - 67.33
To see how this event affects the AFP World Rankings, go to afpworldtour.com.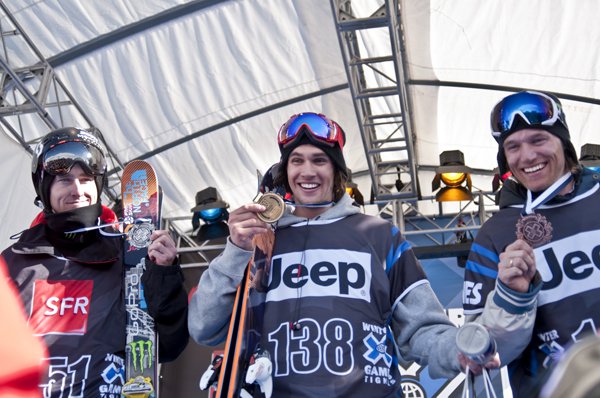 Stay tuned for more coverage on European X Games, which continues later today with Men's Ski Superpipe Elimination, and for a look at when you watch everything go down on ESPN, click here.