Words by Jeff Schmuck
Photos by Felix Rioux
The fourth and final day of the second annual European X Games just concluded here in Tignes, France with the last skiing event of the week, Women's Superpipe Finals.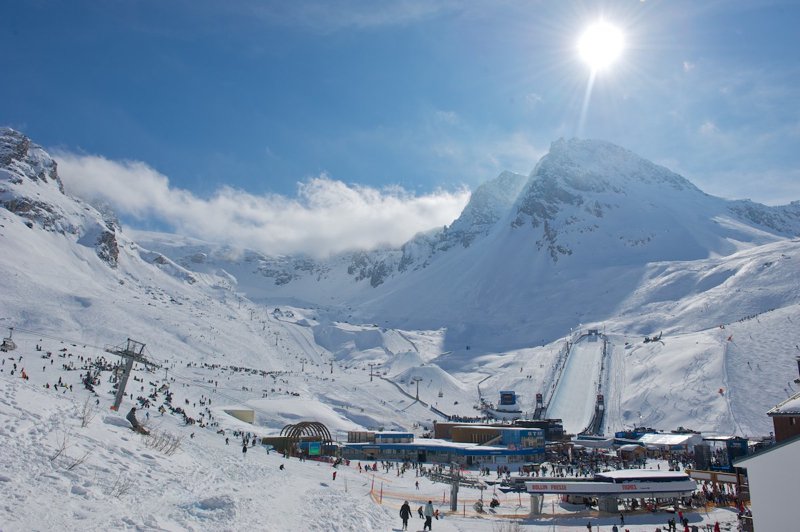 Tignes, France
In contrast to yesterday's blizzard, today was the first real sunny day during the actual competition, which made for a nice way to wrap things up, as eight of the best female pipe skiers in the world dropped in beneath a beautiful sunset amidst the jagged and breathtaking French Alps.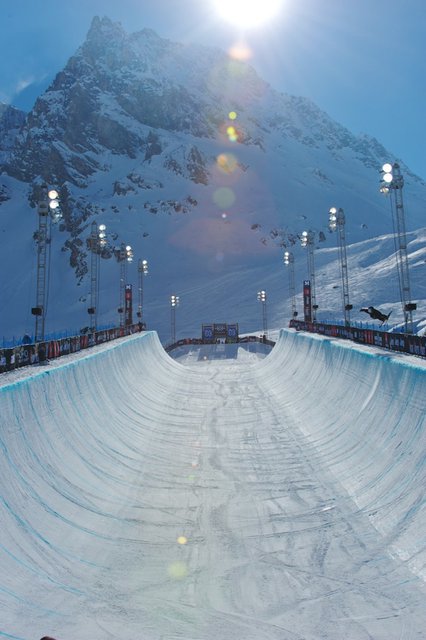 Absent from today's competition were usual podium dwellers Jen Hudak and Brita Sigourney, who both unfortunately suffered shoulder injuries earlier in the week during practice (and we wish them both a speedy recovery), which gave the following two women a chance to compete. Those two included Mirjam Jaeger, who took eighth place with back-to-back 5's and 3's but was a little lower on the amplitude scale than the rest of the girls, and Katrien Aerts, who landed just in front of Jaeger in seventh with a 5, alley-oop 5 and a 3.
Katrien Aerts
In sixth was Rosalind Groenewoud, who was skiing in her first contest since breaking her collarbone a hot minute ago, and was back in her usual fine form with a big ol' first hit straight air mute, along with some back-to-back 5's, a 3 and a switch 5 at the bottom.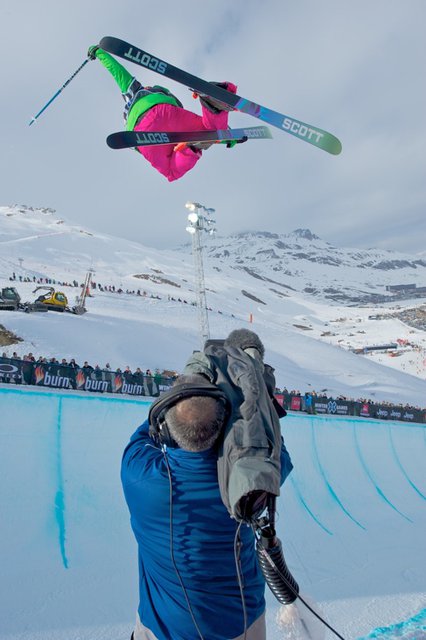 Rosalind Groenewoud
Fifth place went to the young gun Keltie Hansen, who threw two 5's along with a 9 in the middle of her run, while Virginie Faivre just missed the podium in fourth with some back-to-back 5's of her own along with a stylish switch 5 on her last hit.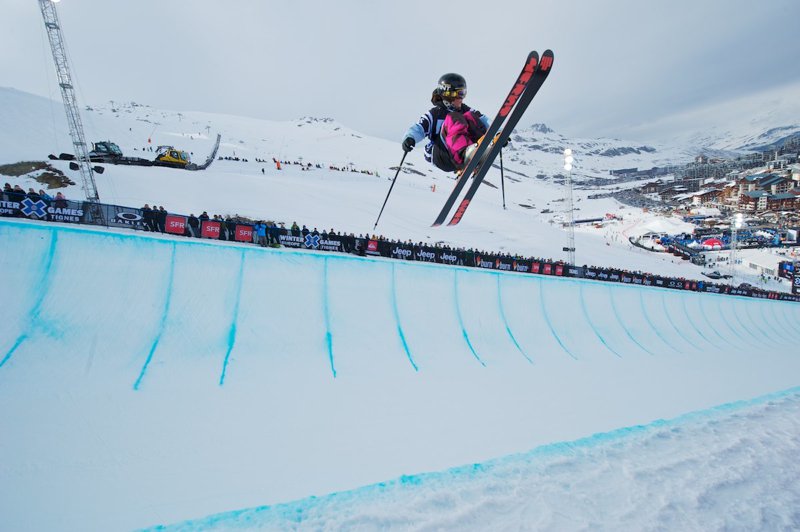 Keltie Hansen
Grabbing third place and her first X Games medal was Devin Logan, who with her broken wrist taped to her ski pole managed to lay down an impressively clean run that included a 5 blunt to flair to 5 japan and a 7 at the bottom.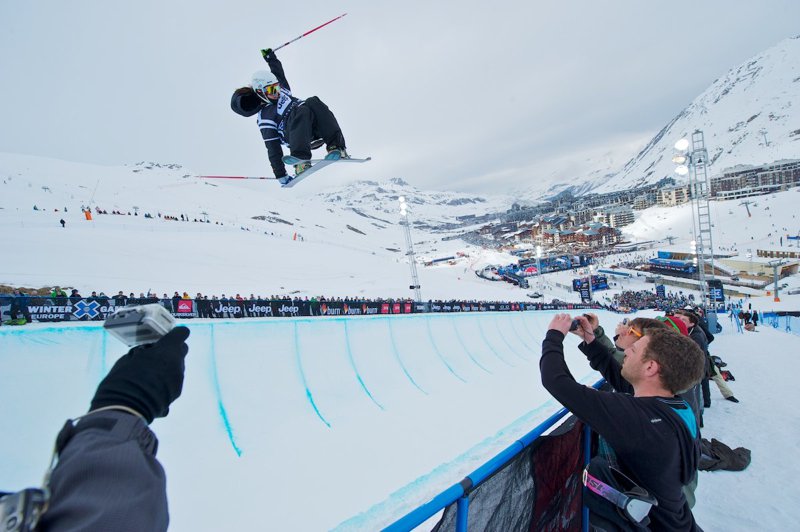 Devin Logan
In second was the crowd favorite, Anais Caradeux, who was in the lead after her first run until the very last competitor dropped in after she put down a first hit 9 along with a 5, alley-oop 5 and a 7 on her last hit as well.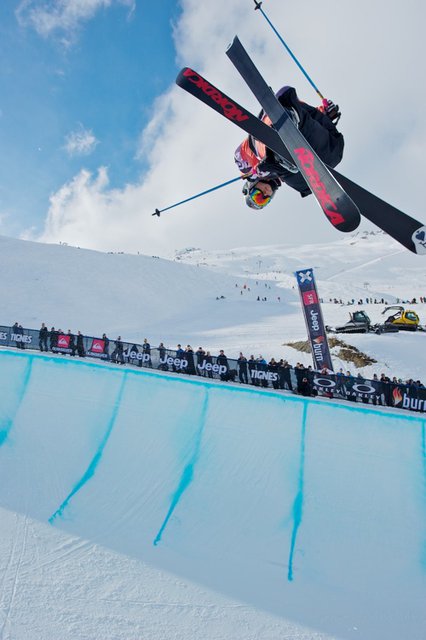 Anais Caradeux
And taking home another X Games gold medal was the woman who paved the way for women's freeskiing, Sarah Burke. After having trouble on her first two runs, Burke made it count on her last go at it with a stellar showing that included a super corked out 9, the first ever flatspin 5 landed by a female skier in a competition and a final hit 720.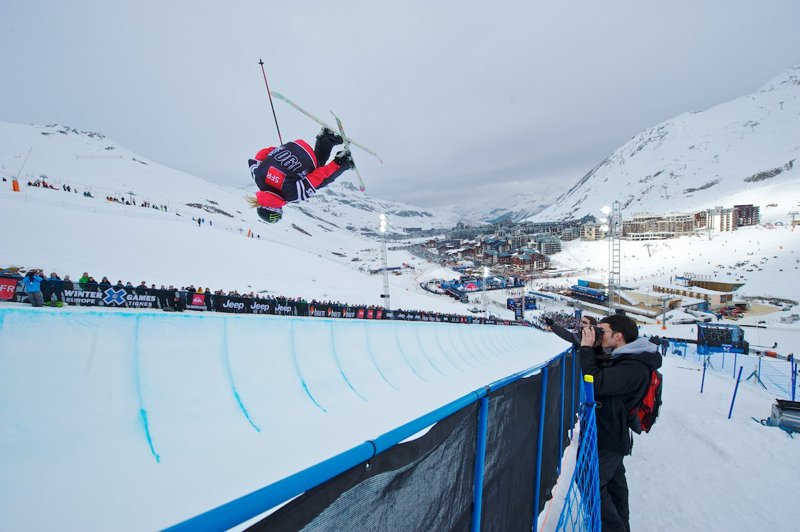 Sarah Burke
This concludes our coverage on the second annual European X Games in Tignes, France. Congratulations to Burke on her victory today, along with Kaya Turski, JF Houle and Kevin Rolland for their gold medal performances. Till next year...au revoir.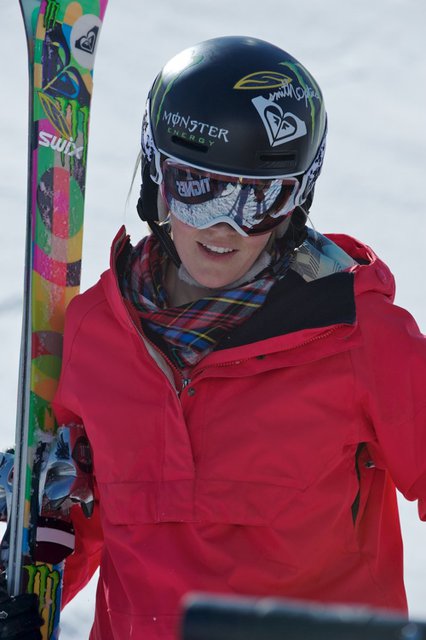 Results
1) Sarah Burke - 95.33
2) Anais Caradeux - 93.00
3) Devin Logan - 91.33
4) Virginie Faivre - 87.00
5) Keltie Hansen - 83.00
6) Roz Groenewoud - 80.00
7) Katrien Aerts - 62.66
8) Mirjam Jaeger - 53.33