Words by Jeff Schmuck
Photos by Felix Rioux
The second annual European X Games soldiered on today in Tignes, France, with Men's Slopestyle Finals on the second to last day of competition. Although the weather over the past two days has been passable, yesterday's forecasted blizzard evidently waited until today to unleash its wrath, as blinding flat light, thick fog and falling snow plagued today's event.
But some how, some way, the boys managed to brave the elements and hold their own on the challenging course, where in contrast to the closure of the final jump during yesterday's prelims, despite today's conditions, everything was open for business.
In eighth place was Bobby Brown, who unfortunately had trouble on all three of his runs due to the speed issues, but proving what a consummate professional he is, was all smiles for the cameras and fans at the bottom.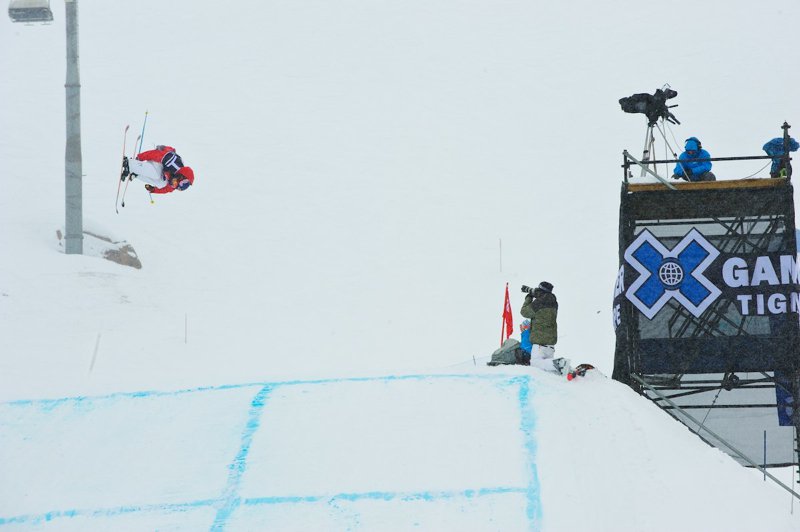 Bobby Brown
Taking seventh was Brown's roommate and main man Gus Kenworthy with a switch right 9, dub cork 12 and switch left 10 blunt on the jumps, while Alex Schlopy went balls to the walls in the middle of his run with the trick that won him X Games big air, a double cork 16, to take sixth. Both men's scores caused a few eyebrows to be raised by some in the finish coral, although in the end it was some slip ups on the rails that cost them a shot at the podium.
Gus Kenworthy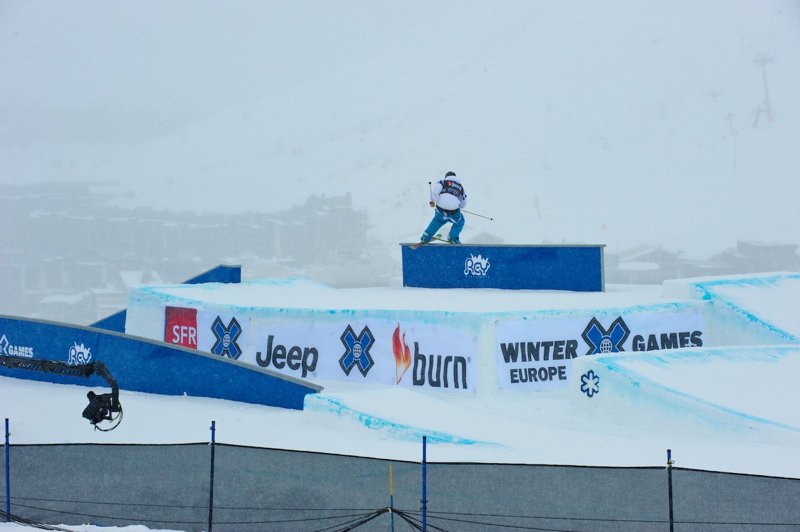 Alex Schlopy
Steezing his way into fifth place was Phil Casabon, who was buttering all over the damn place in the rail section and threw down a lazy boy 180 on the first jump along with switch and forward 9's on the second and third.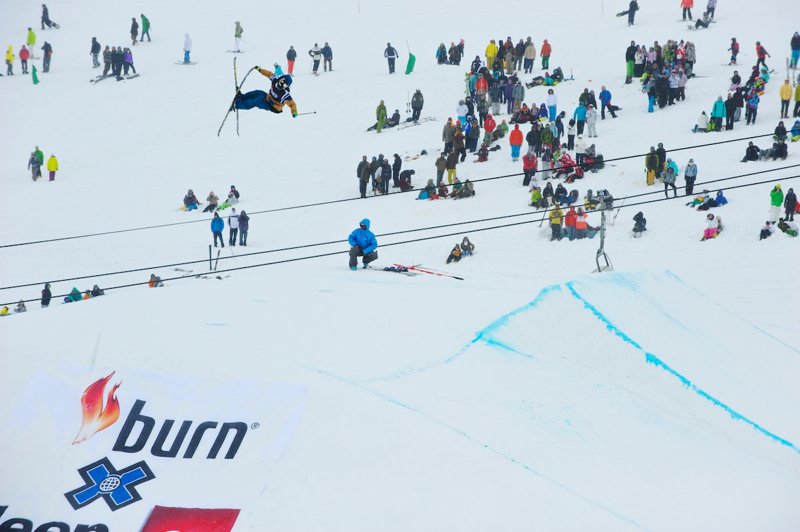 Phil Casabon
In fourth was Russ Henshaw, who's score was also the subject of much debate and murmuring amongst his fellow competitors, as many felt he should have placed higher after putting down regular and switch 450's on in the rail section and a cork 7 nose, right side double cork 12 and switch 10 on the jumps.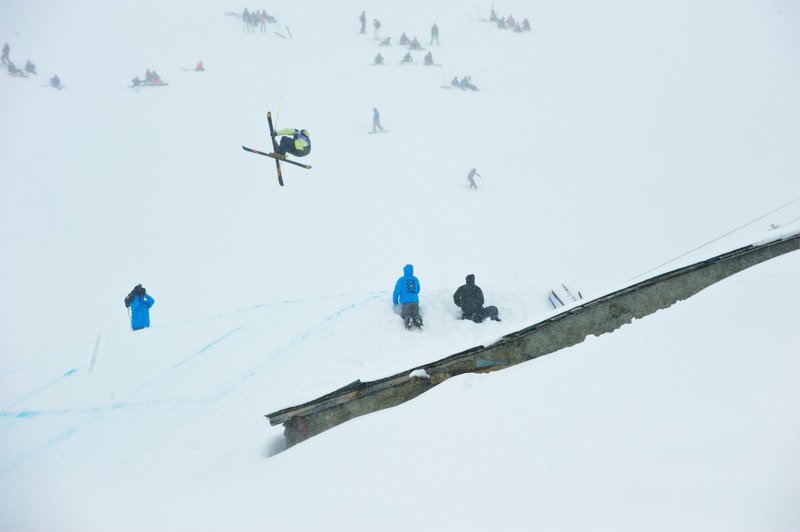 Russ Henshaw
Earning a spot on his first major podium in third was James Woods, who proved that growing up skiing on artificial snow in the UK might not be all that bad, with a 450 on, 270 out on the top rail feature and a left cork 9 tail, right side double cork 12 and switch left 7.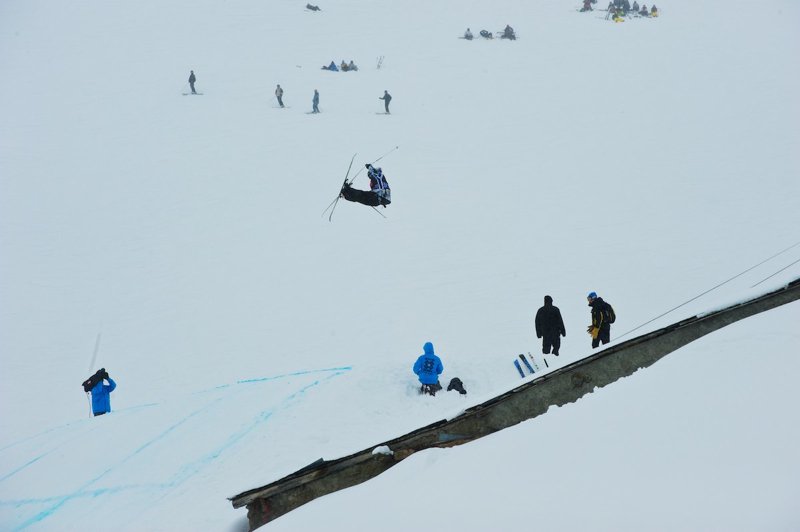 James Woods
Grabbing the silver medal was Andreas Håtveit, who unlike many of his peers appeared to have little to no trouble with speed, and threw a few 270's on throughout the rail section along with a right 9 nose, right cork 10 and left dub cork 10.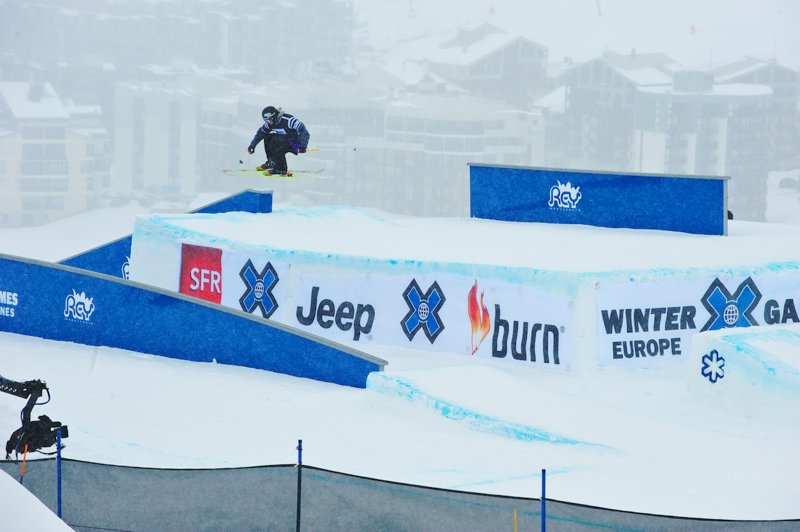 Andreas Håtveit
And picking up the biggest win of his career today was JF Houle, who after countless X Games appearances without a podium finish put it all on the line today to take home the gold with a butter 450 on, 270 out on the flat-down box and a flatspin 7 mute, dub cork 10 japan and right side cork 9 leading mute.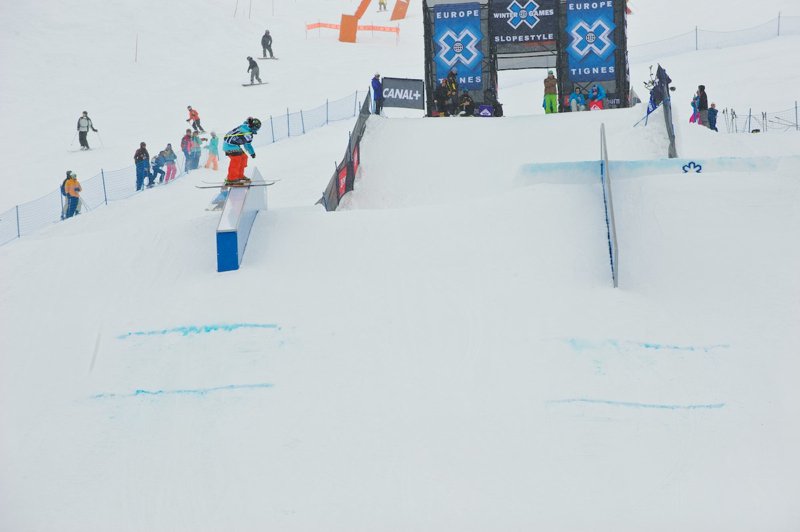 JF Houle
Congratulations to Houle on his big win, and stay tuned for our last piece of coverage on the second annual European X Games, which culminates tomorrow with Women's Superpipe Finals.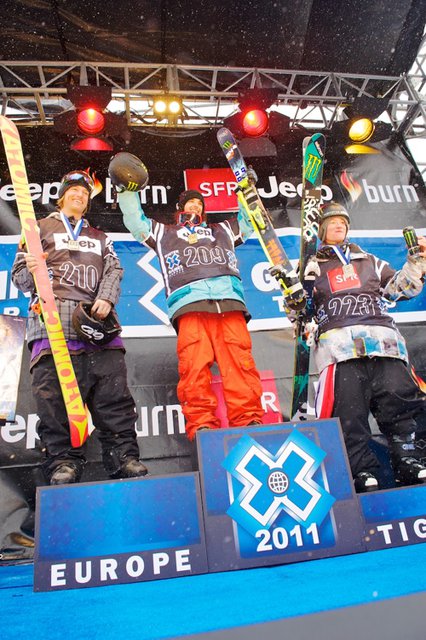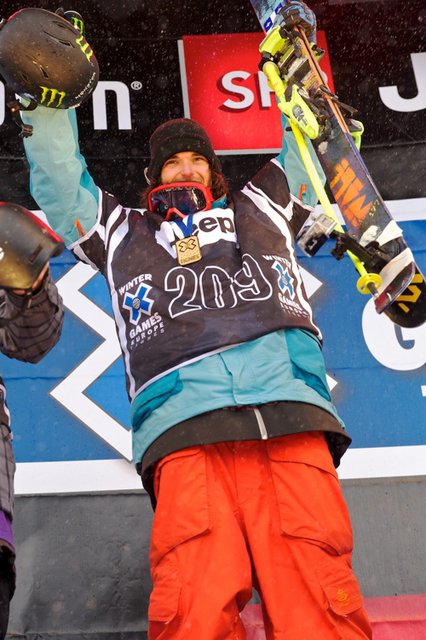 Results
1) JF Houle - 94.33
2) Andreas Håtveit - 92.33
3) James Woods - 89.66
4) Russ Henshaw - 88.33
5) Phil Casabon - 80.66
6) Alex Schlopy - 77.33
7) Gus Kenworthy - 76.00
8) Bobby Brown - 65.00