Another voyage, another blog!  This time I was off to Europe for the Orage European Open in Laax,  and the Candide Invitational, in La Clusaz. For the week in between Arnaud Kugener and Virginie Faivre hosted the crew in Portes du Soleil, France (thanks again).  Here are some shots from my point and shoot.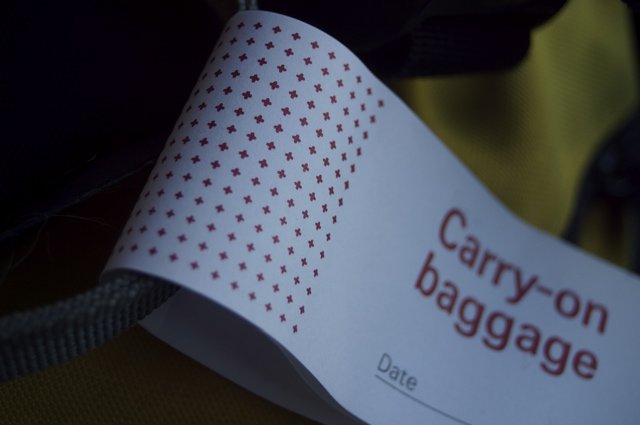 Swiss Air is generally a great airline, and having a direct flight from Montreal to Zurich couldn't be better.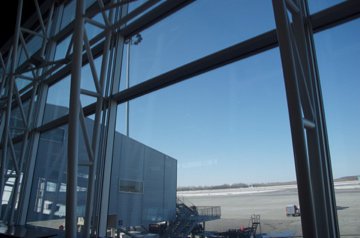 There was lots of time for chilling before departure.  I usually like to get to the airport fairly early just in case there's a massive line up. Apparently mine was the only flight Swiss was operating that day, so check-in took all of 30 seconds.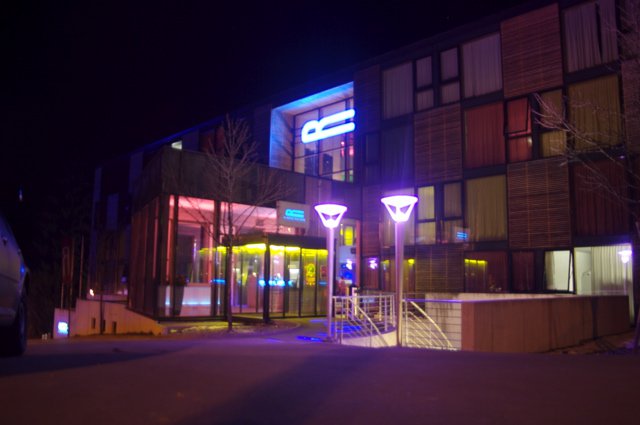 Riders Palace in Laax was my home for the first leg of the trip.  I managed to keep the camera away from the party nights, ensuring its survival and a lack of inciminating photos.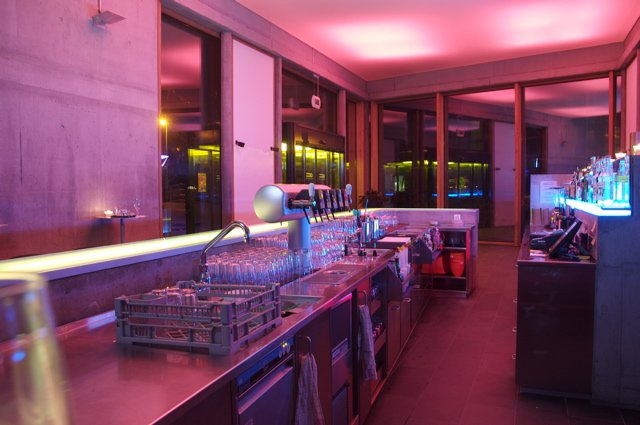 Sunday night was a mellow evening as pretty much everyone had left the resort, allowing some mellow hanging out.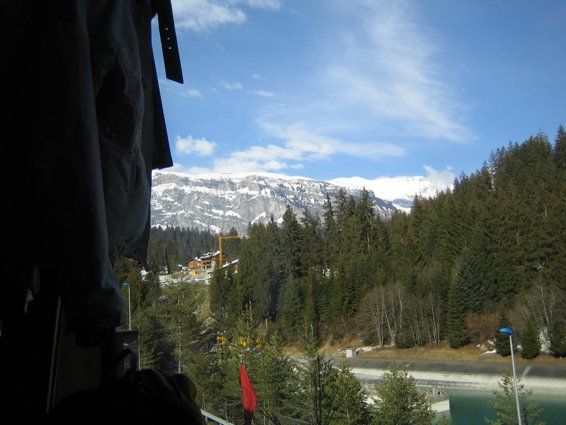 View from my room in Riders. If you didn't trust the view out the window you could always turn on the projector and media centre pc and check the webcams.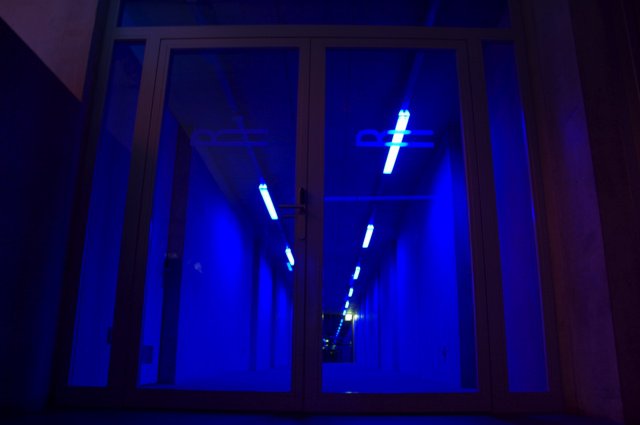 Each floor has a different colour which makes it a little easier to remember where you're staying after long nights in the Lobby bar.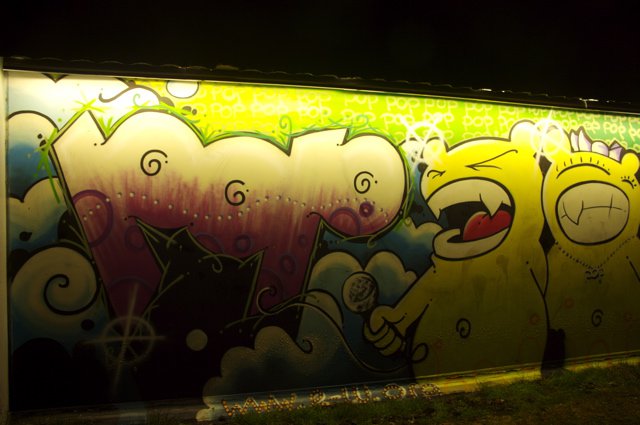 Some nice tags in Laax.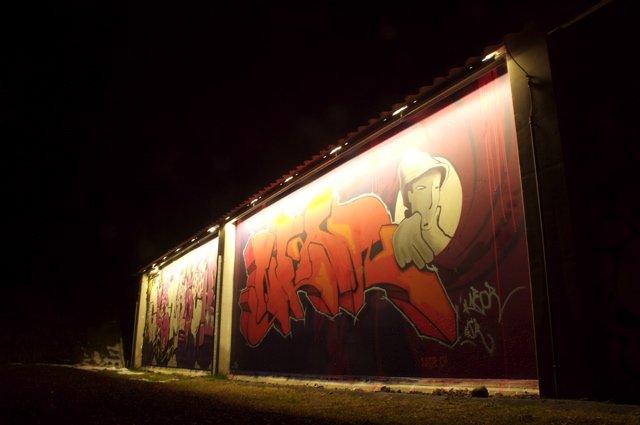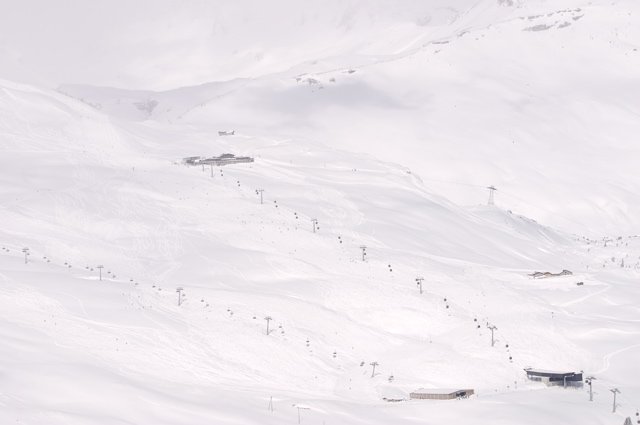 On Sunday I actually got a few runs in on my own, minus the camera equipment.  Laax is sick like most other Euro destinations because the tourists seem to keep the groomers allowing the rest of us ample freshies.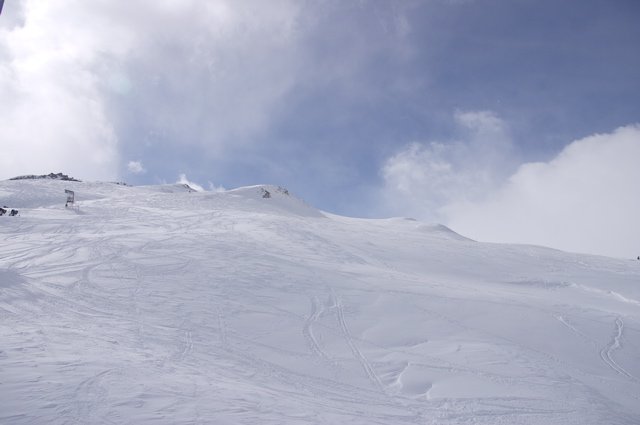 This is just to the right of the slopestyle course and also the venue for a massive flip session that went down right after finals.  Wish I had some shots of that but I don't, so just imagine 40 kids hucking backs on every roller possible all the way down.  Very entertaining.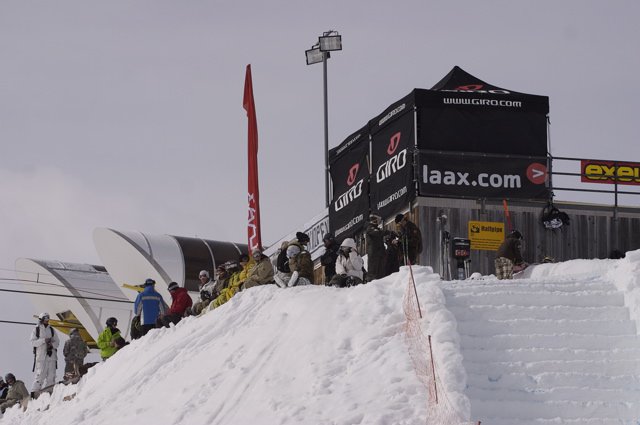 No Name cafe just above the pipe for all your beverage and snack needs.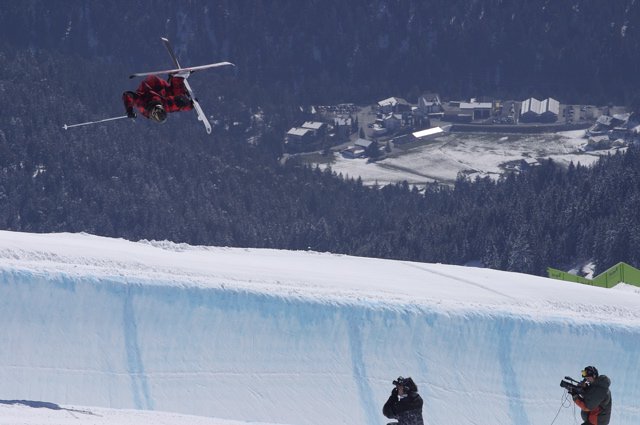 Of course after 3 days of frustrating weather during the comp the weather cleared on Sunday.  A few riders and crews were out to take advantage of the scenery and immaculate pipe.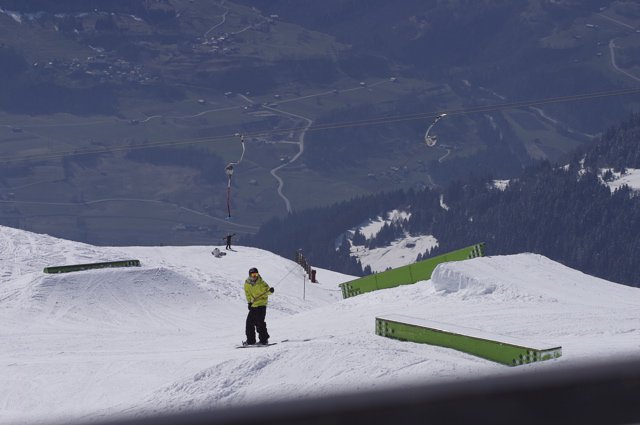 The mini-park was good for some fun laps.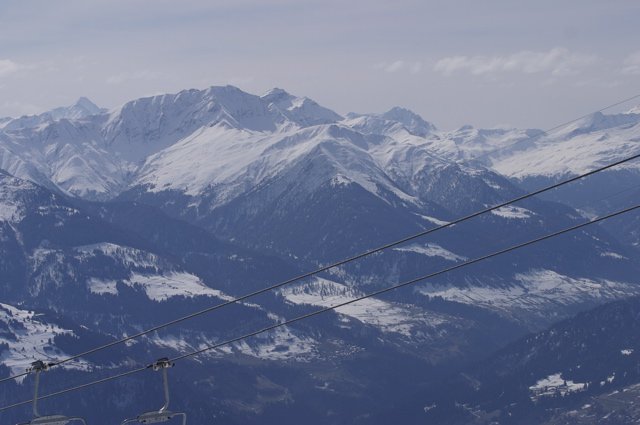 Switzerland in all it's beauty.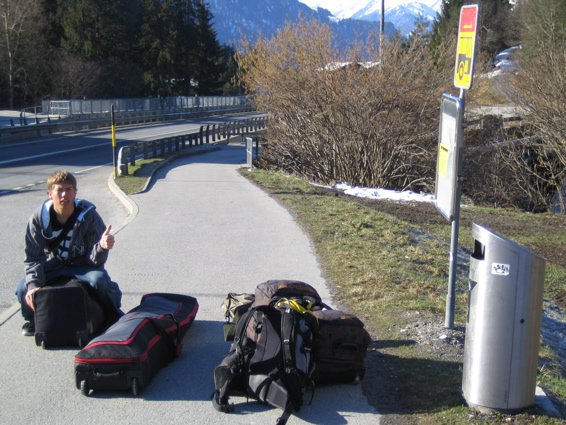 Monday morning Joe Schuster and I left Laax en route to Zurich where we'd rent a car and meet up with the Quebec contingent in Portes du Soleil.
Here's my almost empty salami sandwich.  I just never get used to paying twice as much for shit like this in Europe.  Makes me happy to live in Canada.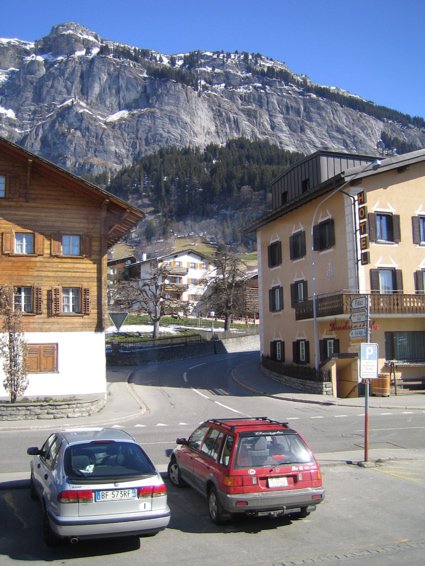 Heading down to Chur on the bus. We almost died a few times on this ride, or so I thought. On at least three separate occasions we turned down a road I was certain was too small for the bus. On two of those occasions the road actually turned out to be a two-way street.  The driver managed to avoid a collision but it was a little close for comfort.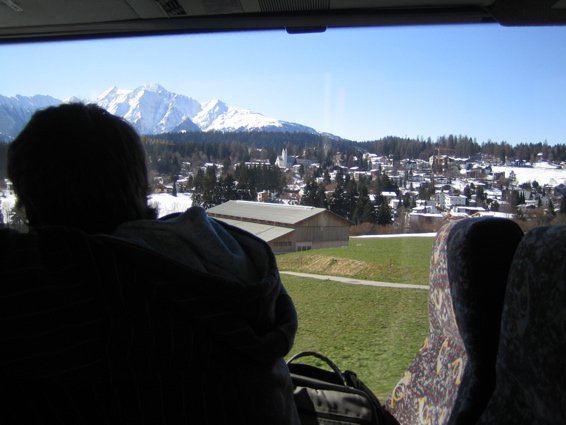 Joe's ride was complimented by the German techno blasting from the headphones of the passenger behind him.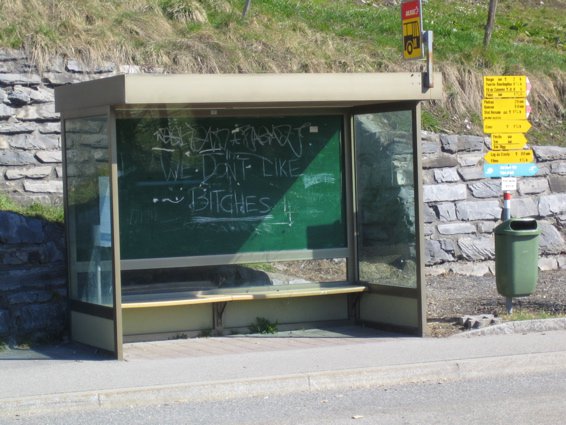 Apparently they don't like bitches in Chur.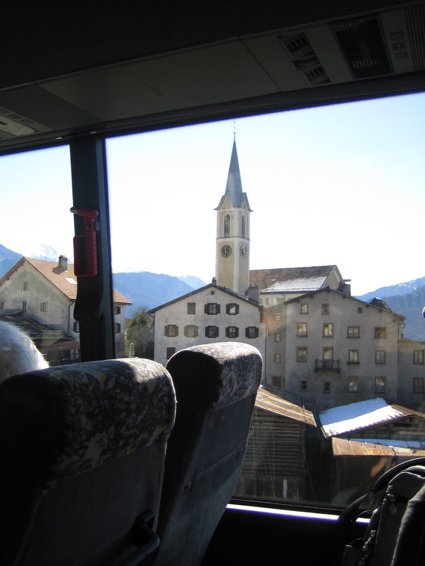 Europe is home to many churches.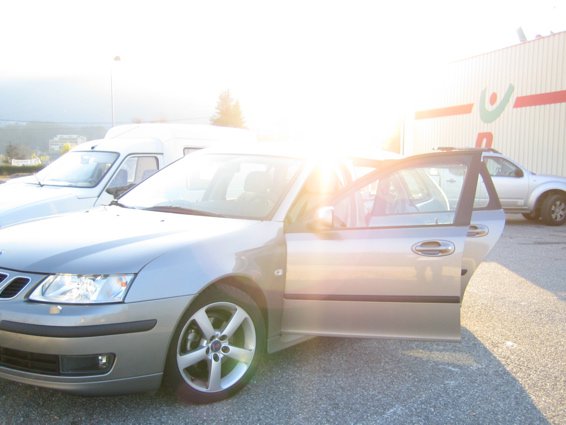 This is the rental car.  The Saab turbo wagon was the cheapest gps-equipped vehicle available at the Zurich airport that would fit all of our stuff.  It was an automatic but other than that a very nice ride.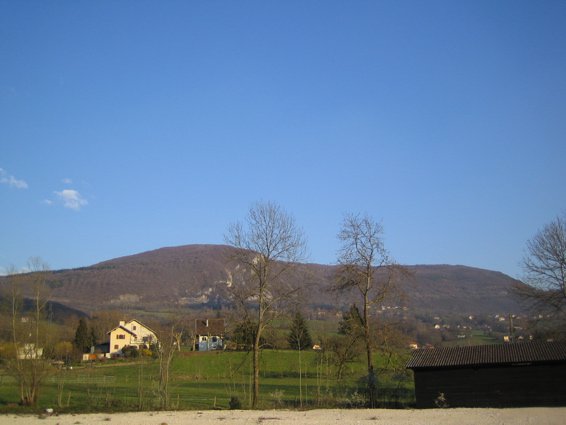 This is Chatel in France.  One of two it turns out.  We chose the wrong one in the GPS and ended up here, 140 km away from the Chatel we were supposed to be heading to. It was a bit of a bummer but we were kind of relieved becauase there was absolutely no snow here.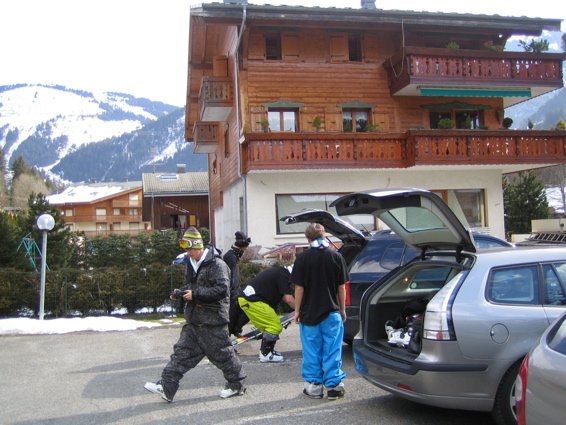 We arrived in Chatel in the Portes du Soleil region of France and crashed at Arnaud and Virginie's pad just a few minutes from the lifts.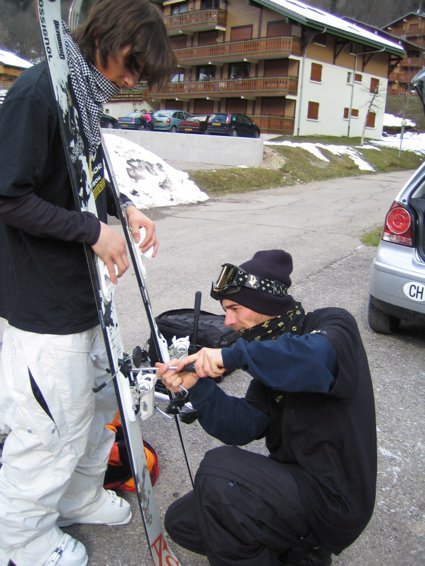 JF and Arnaud do some last minute binding surgery.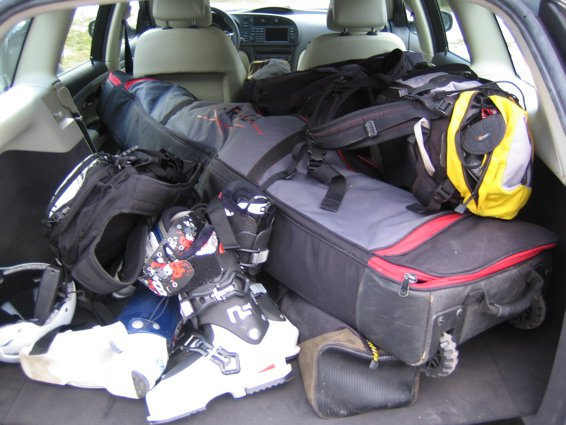 The saab packed up for another minute long drive to the lifts.  Think we have enough crap in there?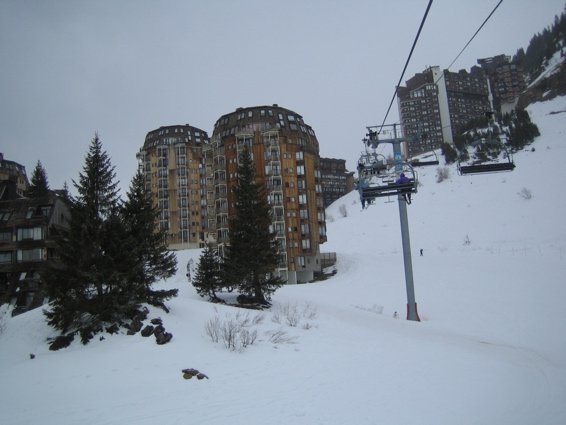 So one of the cool things about Portes du Soleil is the access to other towns, resorts, and even countries. This is Avioraz, a really cool little resort town at the top of a huge cliff.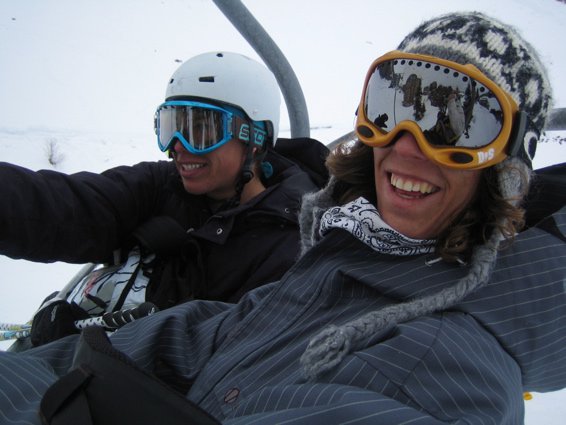 Joe and LP on the lift scouting for trouble to get into in the village.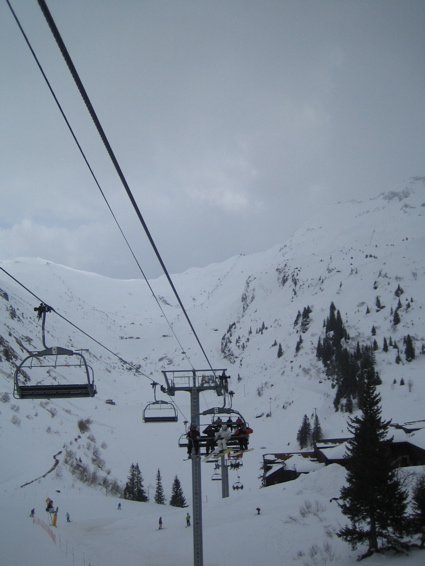 If you take a look at the cat-track in the background that runs to the right of the lift, you'll see the cat-track gap that was featured on the cover of the burton catalog and the absinthe movie a couple of years ago.  It was huge.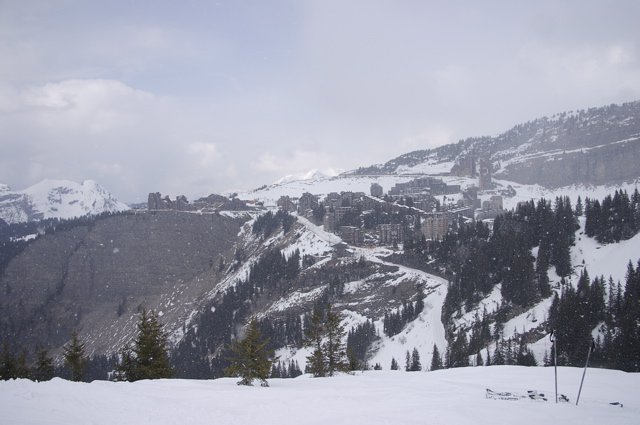 There's that big cliff I was talking about.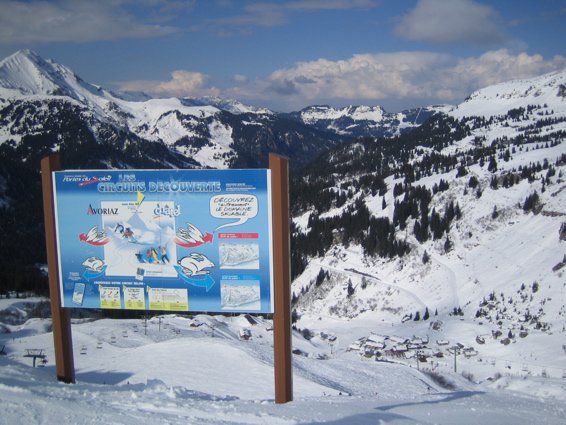 Village hoping in France.  Just don't get lost.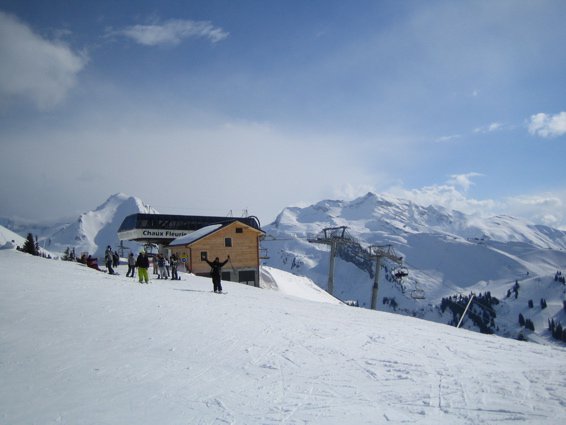 Beautiful weather for the end of the day in Chatel.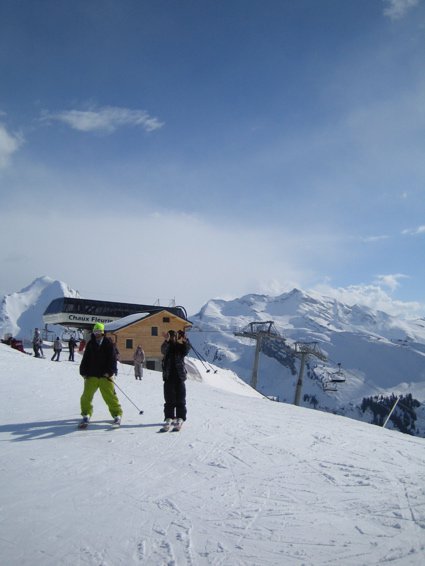 Frank and Arnaud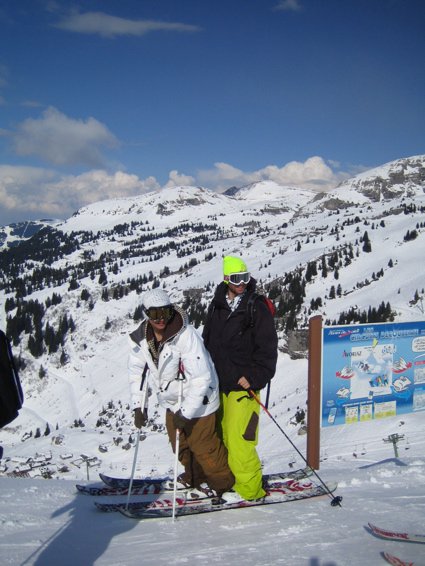 Charles and Frank get close.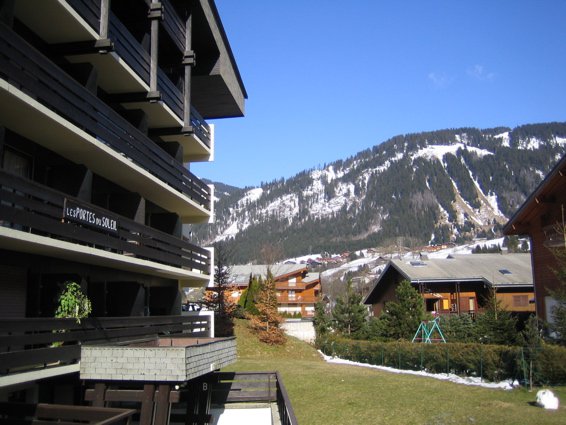 The view from our digs in Chatel.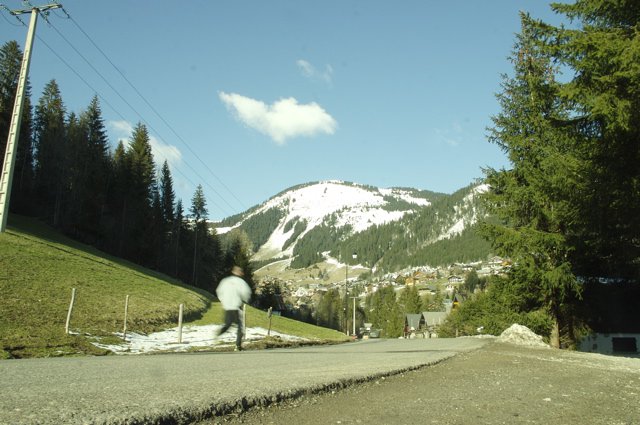 Random photo mission with LP and Charles Spina.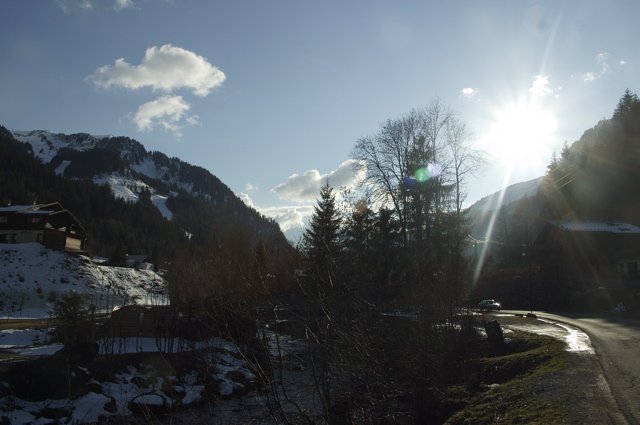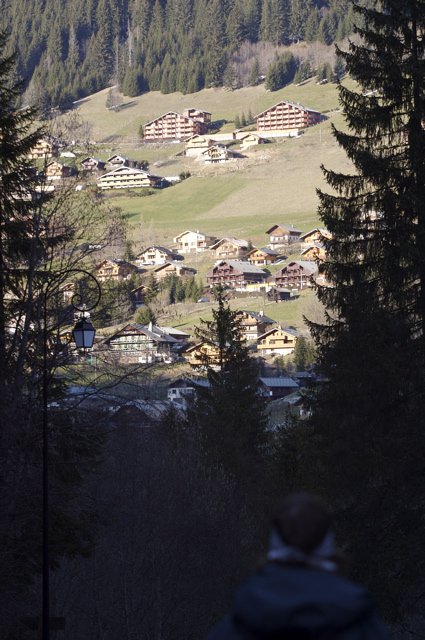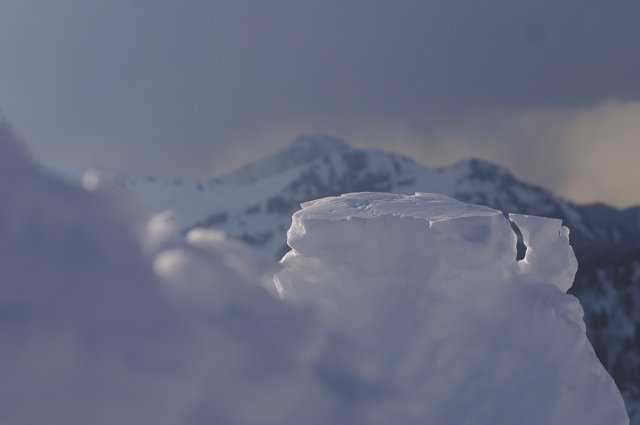 A random shot from our sunset shoot in Portes du Soleil.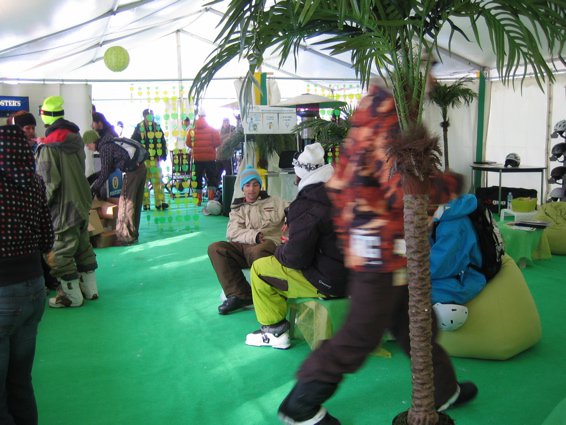 The tropically-themed athlete tent at the Candide.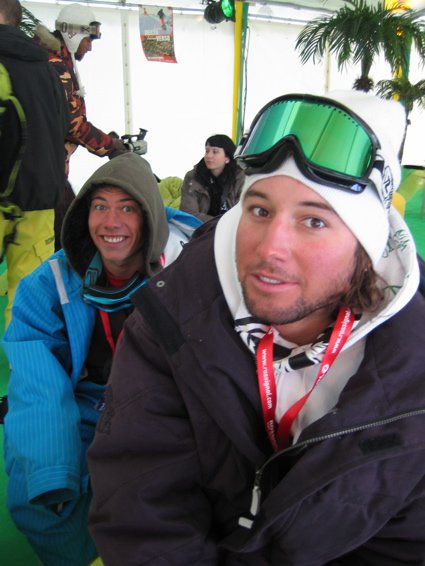 Joe and Frank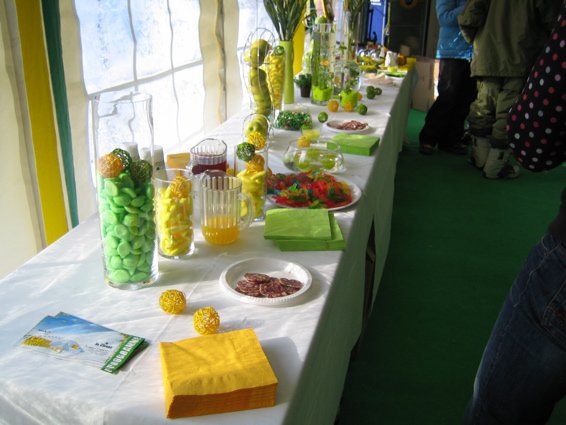 When it costs you $100 to fill up your car with gas, you take as much free food as you can. Platter of gummy-worms at 9am? You know it.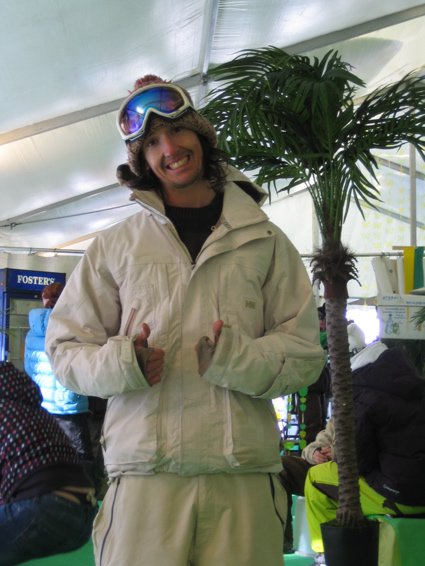 Hopped up on candy, chocolate infused croissants and redbull.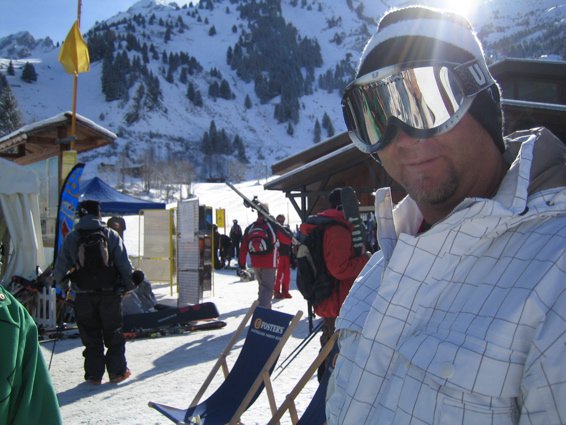 This is Skye from Line Europe, master of the Banana bar in Laax.  Hi Skye!  Thanks again for piling 9 people into your Subaru after the party on Sunday, you're a champion among men!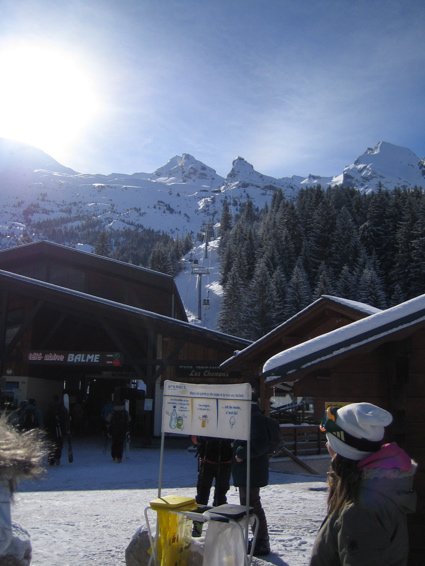 La Clusaz teased us with beautiful weather, motivating everyone to get their asses up the mountain... just in time for the clouds to roll in.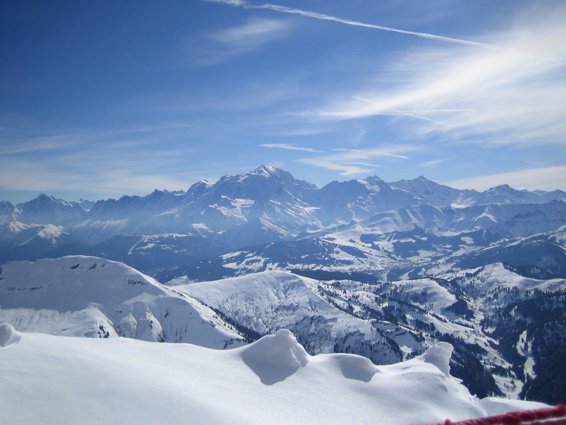 That big peak there is Mont Blanc. This concludes our geography lesson for the day.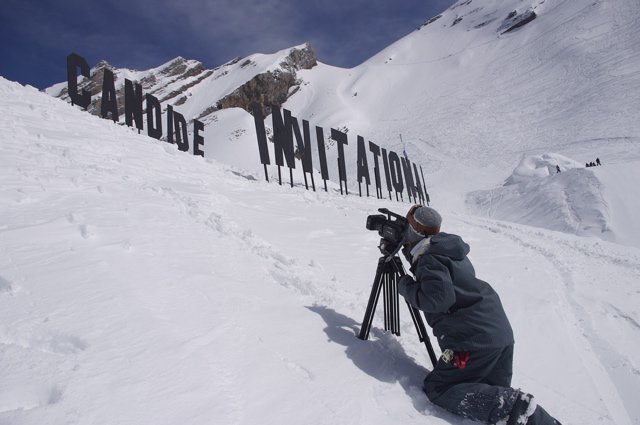 I wish I had my name in big wooden letters on the side of the mountain.  Having said that I'd still probably get confused with the other OC.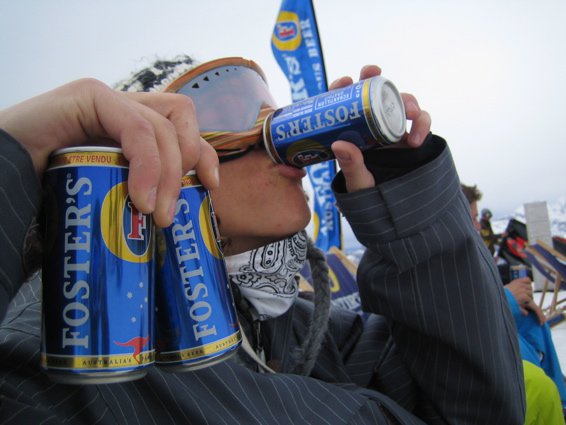 Fosters hooked it up large at the Candide. After the inflatable tent collapsed, the ladies manning the on hill bar lost interest and we went in for the kill. We ended up with about four cases for the ski home. Every event should be like this.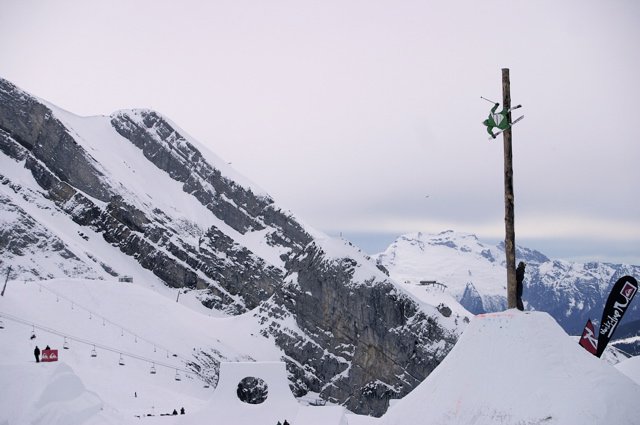 Candide going large on the tree jib.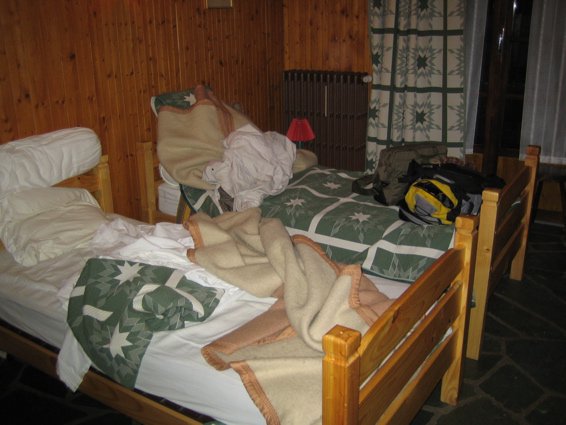 Our digs in La Clusaz. In North America sometimes you luck out and get a king size bed to yourself. In Europe you're stoked on a single to yourself.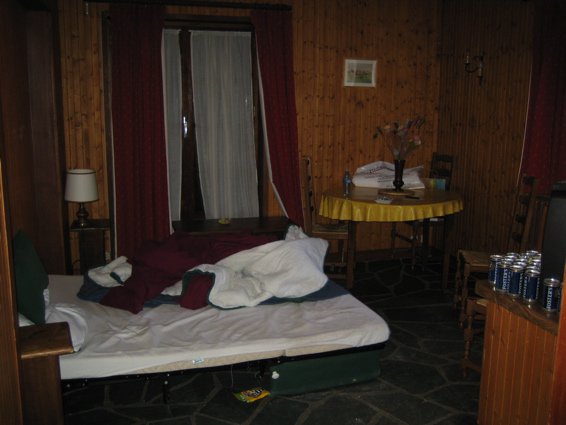 Some remnants of our unofficial Fosters apres ski party. This place was so cold when we got there it took 36 hours to get it up to a resonable temp. Thinking back now I don't remember turning any of the heaters off at any point. I wonder how hot it is in there now.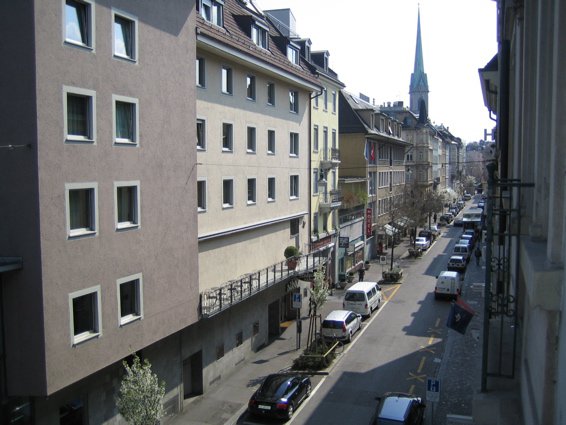 Didn't manage to take out my camera for the journey back to Switzerland, so here we are in Zurich to end off the trip.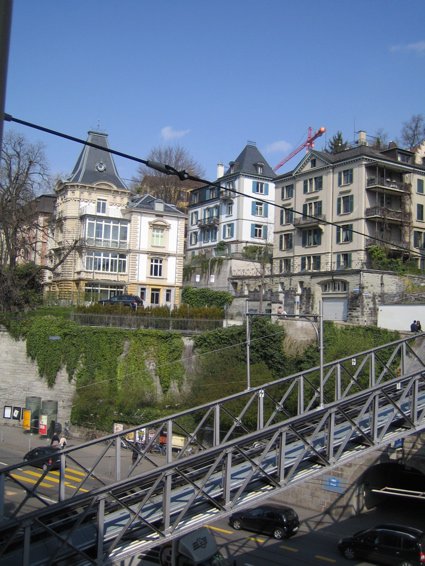 More Zurich from our hotel. Joe and I had one afternoon and evening to make the most of Zurich, and boy did we ever.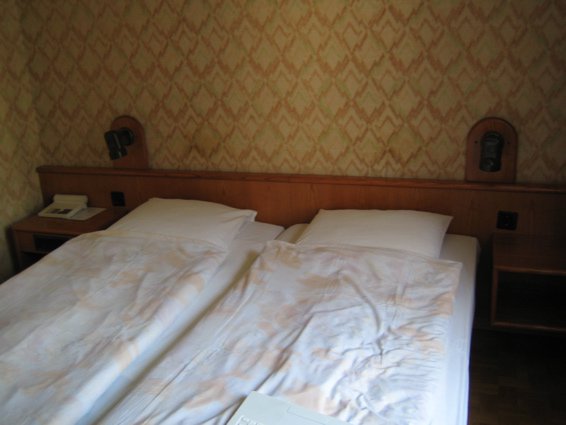 Here's what $200 gets you in downtown Zurich. Again, just stoked to have a bed.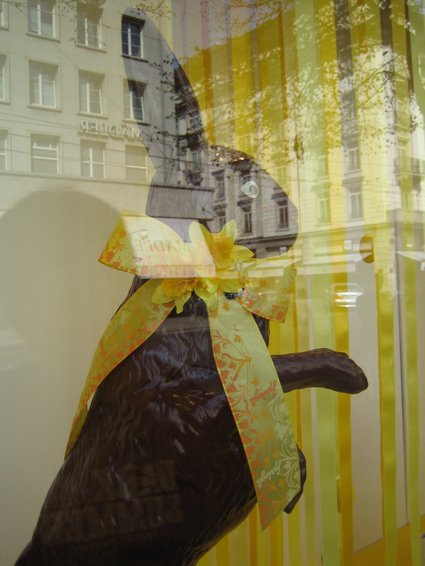 It was nearing Easter so there was more chocolate in this city than you could deal with. Any takers for a $750.00 chocolate bunny? No?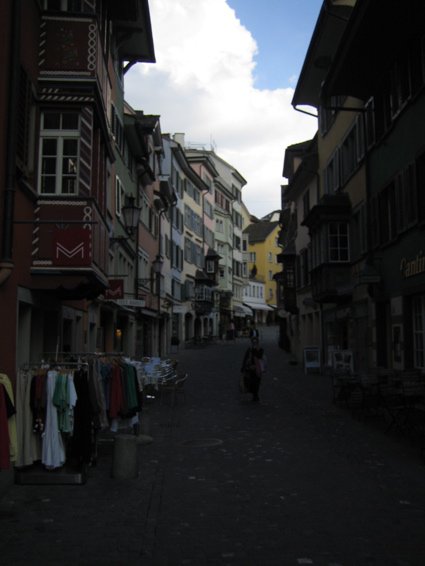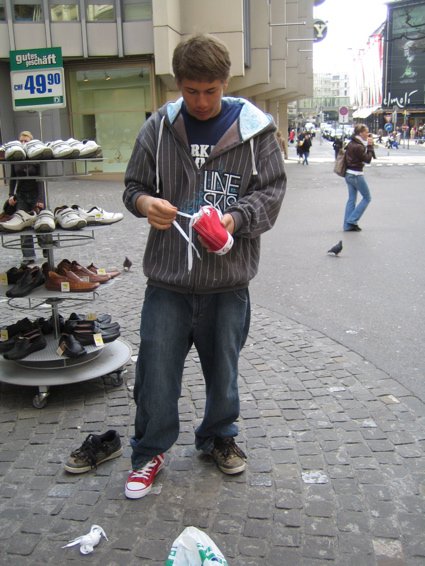 Joe found some new kicks to replace the ones he ruined on Sunday night in La Clusaz attempting to jump onto the back of a jeep that was ferrying us down the mountain after a glorious dinner.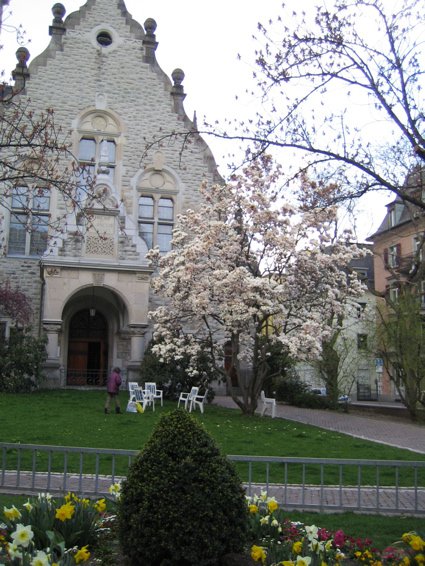 More Euro Church action, with flowers in full bloom.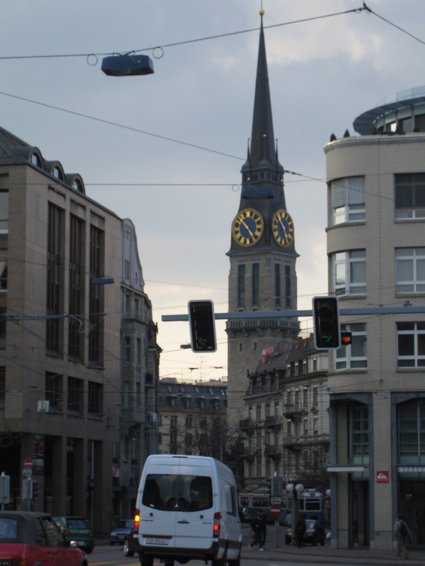 Even more.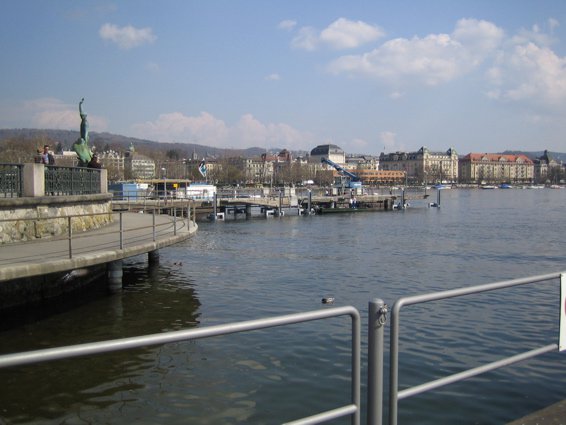 Down by the water enjoying a frosty brew.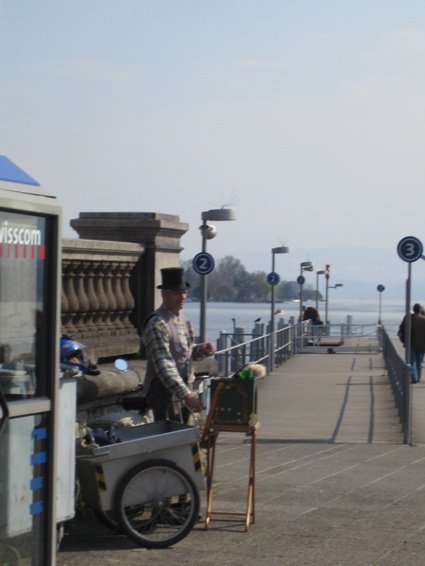 That's it! Hope you enjoyed this random journey through Europe. Until next time...