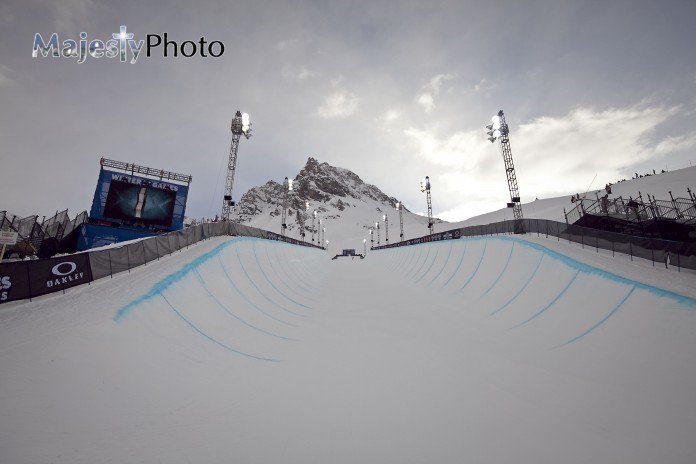 Tignes, France: the host of the 1st ever European X-Games! Tonight was pipe finals, the top 8 riders that qualified from a field of 16 chosen athletes. The view of the 22′ pipe as practice was getting underway…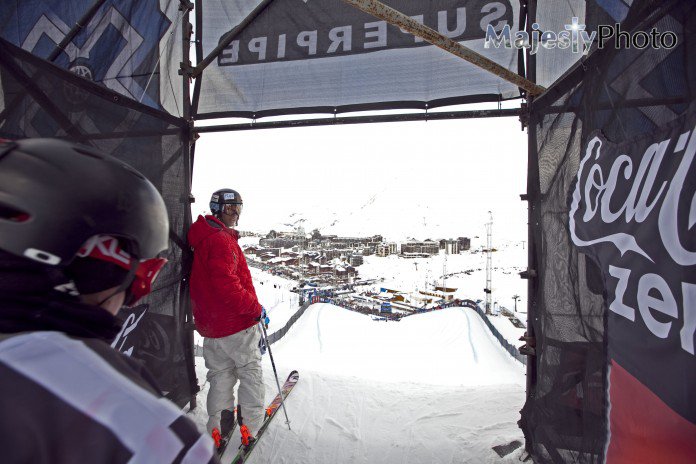 Kevin Rolland looking back at the start gate getting ready to drop into the pipe…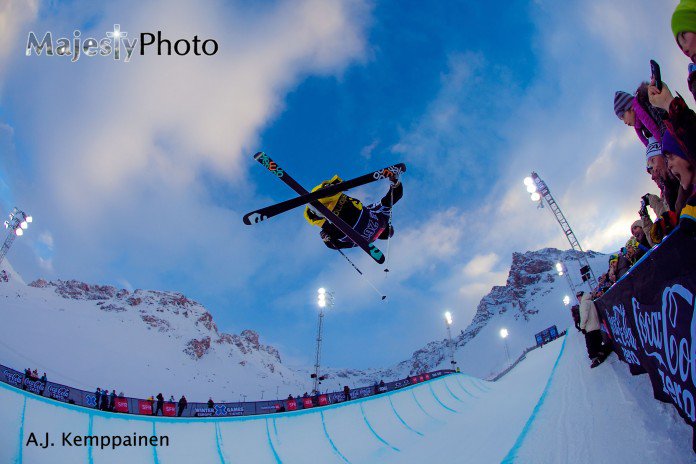 The fans going wild as A.J. spun down the pipe. He would finish where he started in 8th.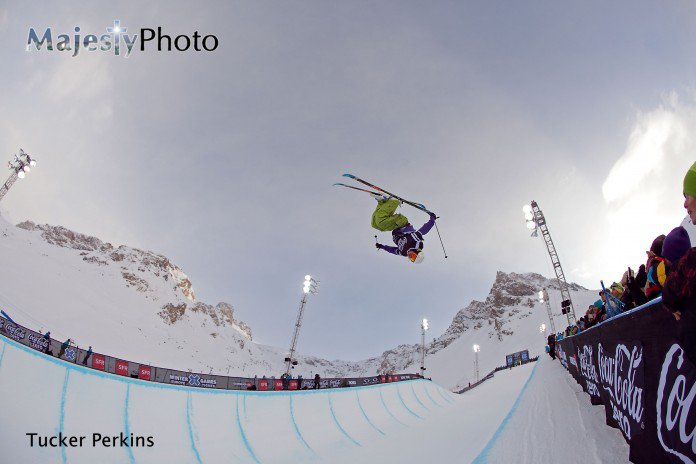 Tucker was going big all night but the competition just kept stepping up and left him in 7th.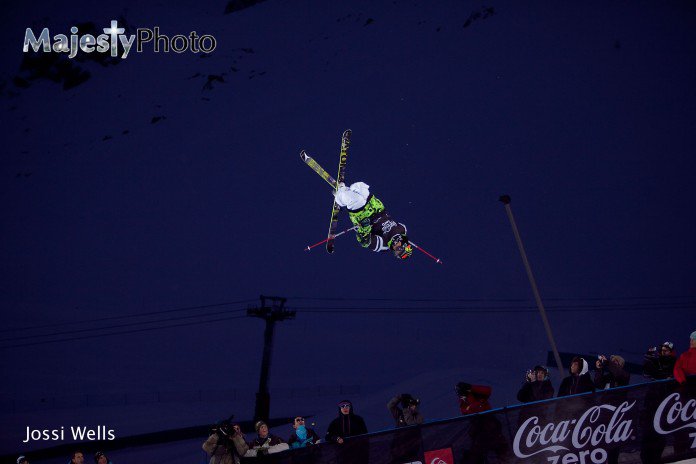 Jossi had a little difficulty with his doubles tonight which kept him in 6th..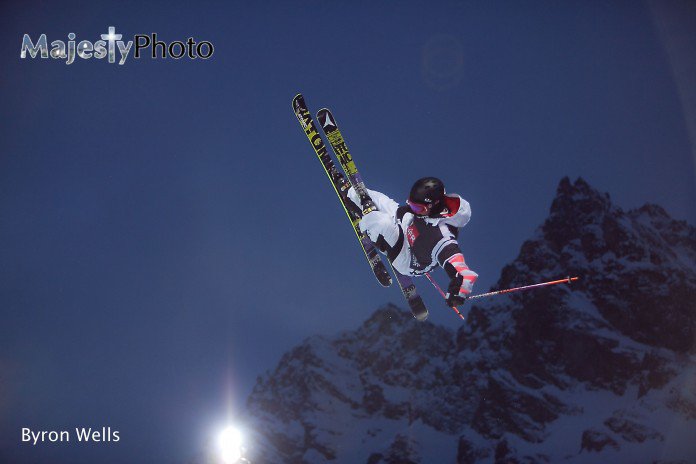 His younger brother Byron was going huge with 1st hit switch 10's and monster flat 5's on the 2nd much to the delight of the crowd. He finished in 5th..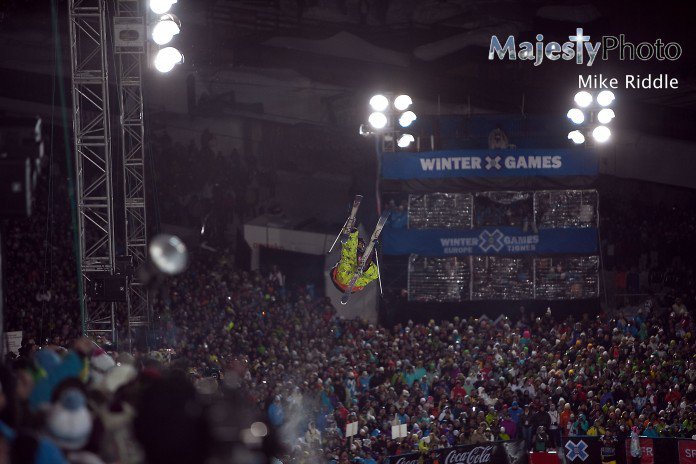 Over 17,000 fans pressed their way in for a better view as Mike Riddle tweaked his patented bow n' arrow to the excited roar below. He finished so close to the podium in 4th.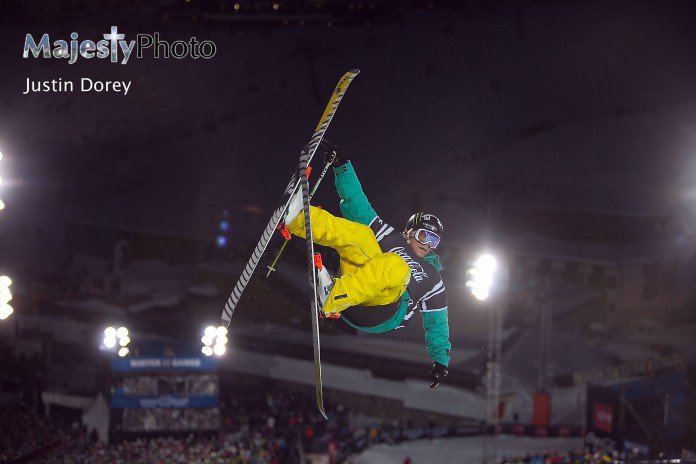 Justin Dorey threw back to back doubles and skied to win, however with one last run and a chance to improve on 3rd something went wrong on his 1st hit and he went down… but we will definitely be seeing him on the podiums next year as he continues to push the sport more and more!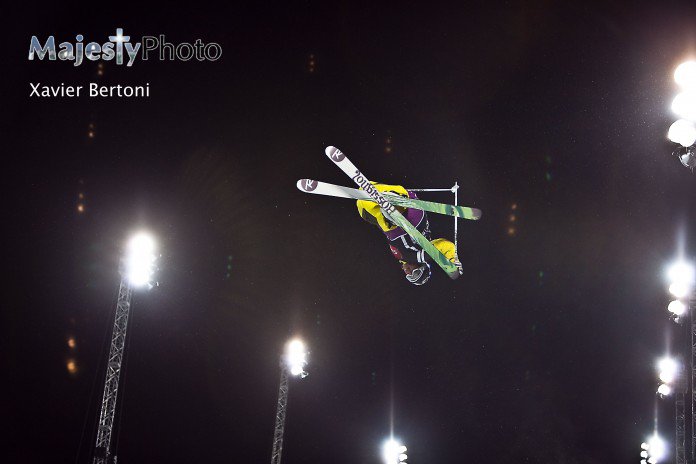 The local frenchman from Tignes and last years gold medalist at the Aspen X-Games, Xavier Bertoni skied with purpose and desire to score another gold medal… He came close but would end up with a very respectable silver medal.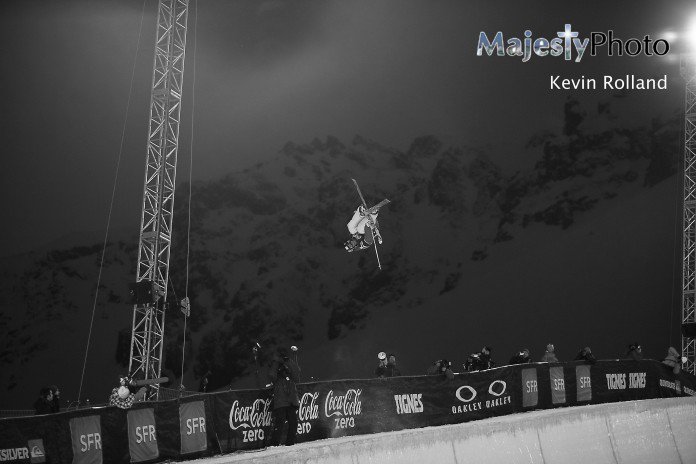 The man of the hour and year for that matter: Kevin Rolland another frenchman from La Grave, France. He was unbeatable throwing huge doubles much to the delight of the pumped up crowd. His double cork 12 at the bottom with a well placed grab earned him a score of 95.66 and a sweep of winter X-Games gold medals!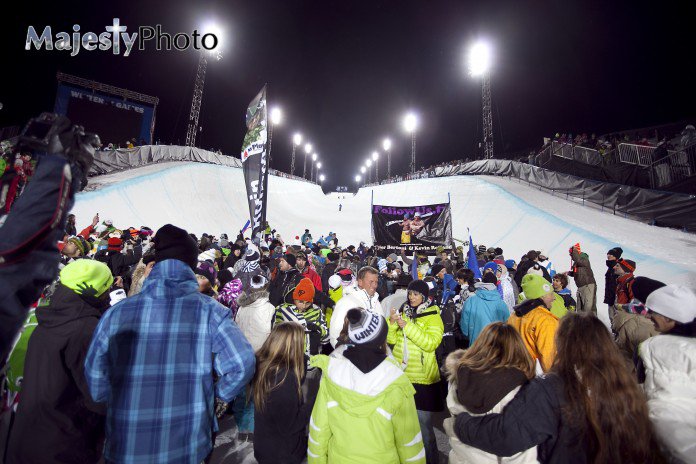 The crowd got a little too excited pushing passed the undermanned security and over the fences to celebrate around their beloved french athletes. This European stop is proving to be a success and a stepping stone for next year's stop… Stay tuned for more coverage and slopestyle updates!