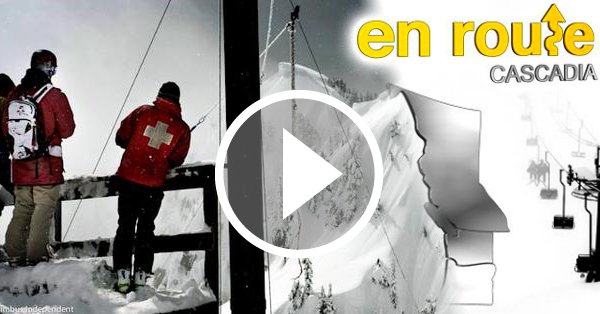 Not only does Nimbus Entertainment go to remote locations such as Japan, Alaska and super duper deep backcountry spots only accessible by sleds, but Eric Pollard and the boys know how to hit up resorts and shred em' like hell. En Route Cascadia follows Eric Pollard and the rest of the gang on a road trip through Washington's best ski resorts; Crystal Mountain, Alpental, Stevens Pass and White Pass.
For those who've never skied Washington, it's not usually this good. Trust us it's always raining and wet. Colorado has much better snow, go there. Check out the below pictures of crappy Washington skiing.
So much fresh snow at each location. Crystal, Alpental, Stevens Pass and White Pass were amazing!
This is what you see on the top chair at Alpental.
The ski patrol at Alpental have a lot of terrain to control and they do a damn good job.
Ike and Pollard en route to Cascadia?where Harry and the Hendersons was filmed!
A little snowball fight broke out when we had finished digging out the chair.
Tandom slasher from Mahre and Pollard
Pollard
Pollard laying down a little turn at Crysta with the help of his Mr Pollard's Opus Skis.