Words by Brandon Lonstein
Photos by Ty Mantos & Patrick Melvin
Video by Peter Kukesh
The 382 boys set out from New Hampshire on about a 7000-mile (roundtrip) road trip out to Whistler for 382 week at the Camp of Champions. Originally the entire team was set to roll, including Dan Kiesel, Kress Durfee, Corey Toyama, Steve Senft and the newest member of the crew Rafe Robinson. But after injuries, empty bank accounts and Rafe mysteriously disappearing (where you at boi?!) the group was back to the OG's, Patrick Melvin, James Cody, Peter Kukesh, Ty Mantos and myself.
If you have never driven across the US...don't worry you aren't missing much. Luckily the good people at Vitamin Water kept us stocked for the journey. Saw some "funnel clouds" which made us east coasters do nothing but get the hell out of there, and we were totally blown away by how much of NOTHING there is in the Dakotas. We finally rolled into Bozeman Montana for some rest...and I wont lie, booze.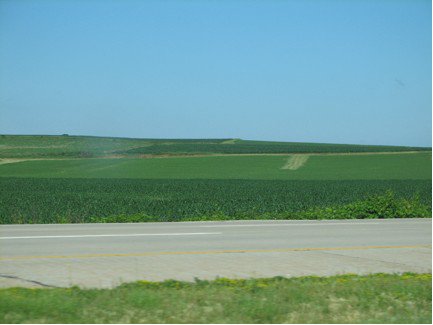 The Dakotas...exciting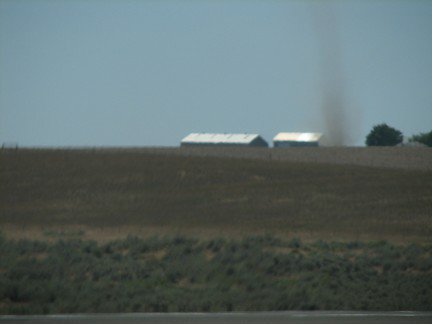 Sketch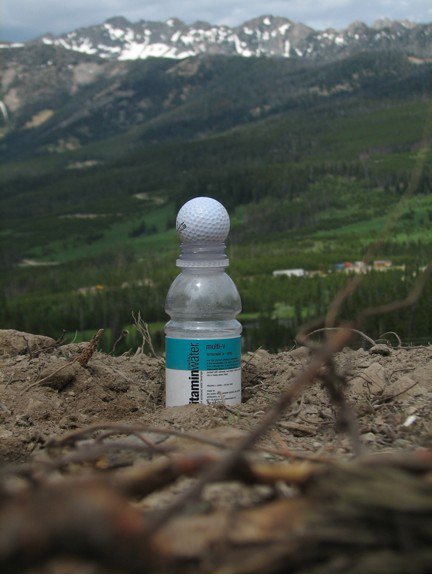 We ran out of tees while hitting golf balls in Montana. Thanks Vitamin Water!
Upon arrival at the Canadian border the car of course was searched, and as soon as we got back in, the Volvo V40 was not psyched, barely crawling out of its first three gears, bucking, shaking and rattling. A Canadian truck driver (who claimed to work on race cars) informed us it was probably a spark plug and to just "drive it fast" and we "should be fine"...Yezzur.
We picked up Peter Kukesh at the Vancouver airport, and proceeded to barely make it up the Route 99 twists and turns in the questionably safe car. We finally rolled up to the dorms at 3:30 am. The next few days were spent throwing out some gear, relaxing on the lifts, grooving on the bus, filming some good sessions on the hip and rail lines, dubbin around in the pipe and Pete could be seen tossing some 5's through the jump line. The terrain up there is dope, you really have to see it to believe it
.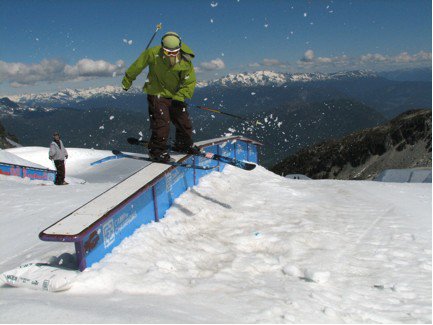 James Cody, bout to get wicked.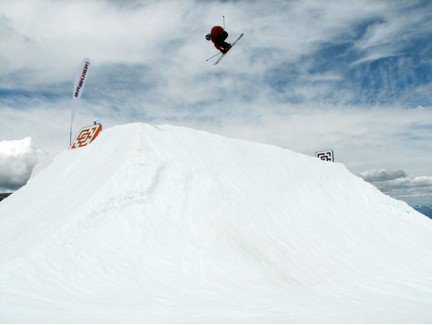 Peter Kukesh on the hip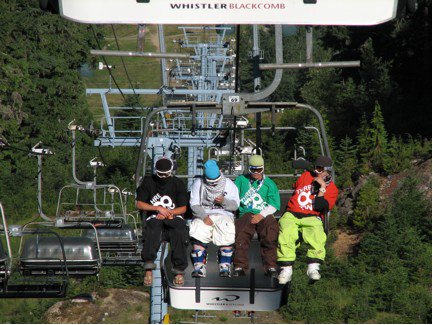 Lift 2 of 3
On Thursday we threw together a camp edition of Battle My Crew. Six teams of three, three runs through the middle rail line. After a lot of confusion about who was on what team and Max Hill making every effort to sabotage our plans we finally got it started. Basically, much to our surprise kids were throwing down! 270's everywhere, pretzels, disasters, front flips, the snowboard coaches even stopped and watched as the rails pretty much got shut down.
Honorary judge Joe Schuster just couldn't call it and demanded a sudden death French speaking showdown for the finals. (peep the video for all the highlights). In the end it was Phil Casbon, Hugo Pelletier, and Martin Boulais each taking home $1000 to Orage, and Casey Ratcliffe taking MVP and some Smith Ios for her dope 270 disasters.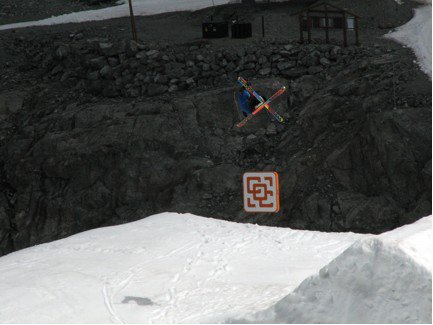 One of the winners, Martin Boulais, kid destroyed all week.
Special thanks to Jesse at COC, Orage, Smith and Vitamin Water for all the support, and of course Ken Achenbach for the best camp experience you can get (and taping our room keys to the door so we didn't have to sleep in the car.)
The drive home was depressing, boring, full of energy drinks and intense games of chess, but no regrets, nothing like a road trip with your boys. Be there next summer, well be doin it BIG.
Camp of Champions Session D - BMC from threeightwo on Vimeo. 
http://www.drinkbetterwater.com