Blue Mountain is nearly done for the year and it was a hugely sunny weekend,so i hit the slopes with the friends, beers in pockets and managed some fun and some decent shots!
Ever since Blake Nyman got me on the Nose Picks out on the Horstman Glacier last summer i have been having fun trying them.  Here are some fun ones on the side of Happy Valley at Blue Mountain: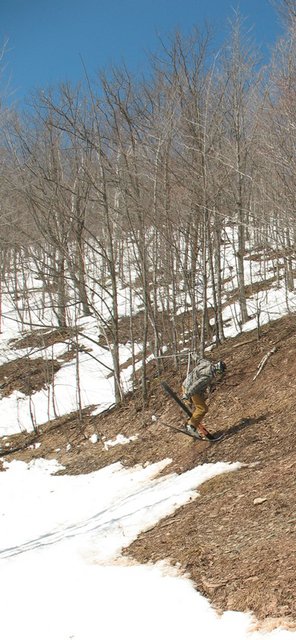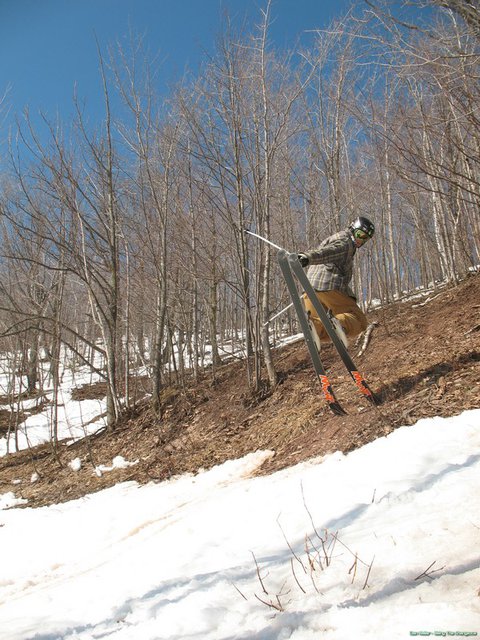 Dave Bishop is back on skis after some surgery, and though he is not pushing it (smart of him) he is still loving the snow: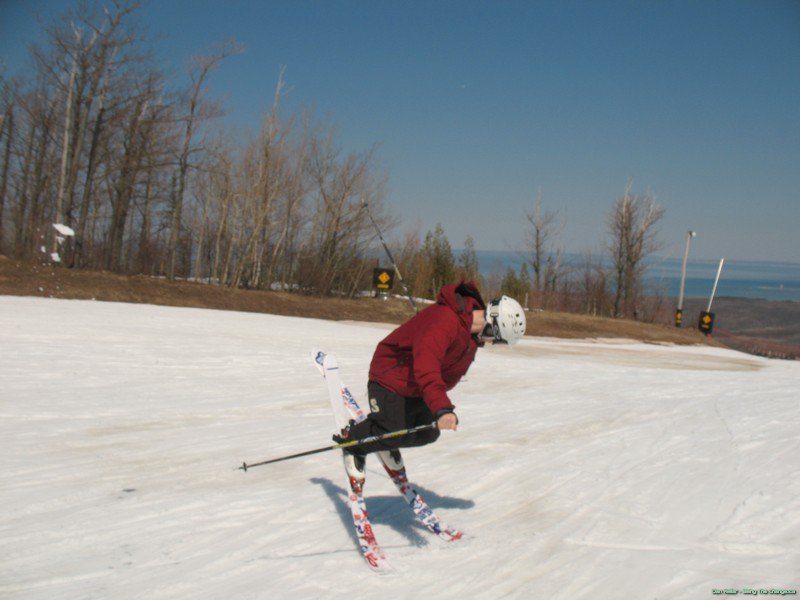 Then after lunch and some drinks he grabbed his swim trunks and went for a dip: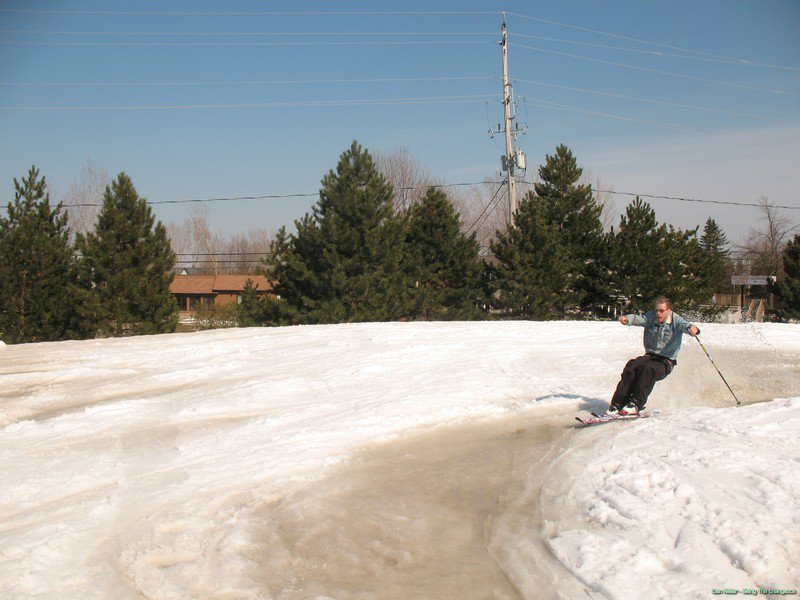 Meanwhile, i was sure to get some rock skiing in, and what better way to finish the season than totally ruining your bases: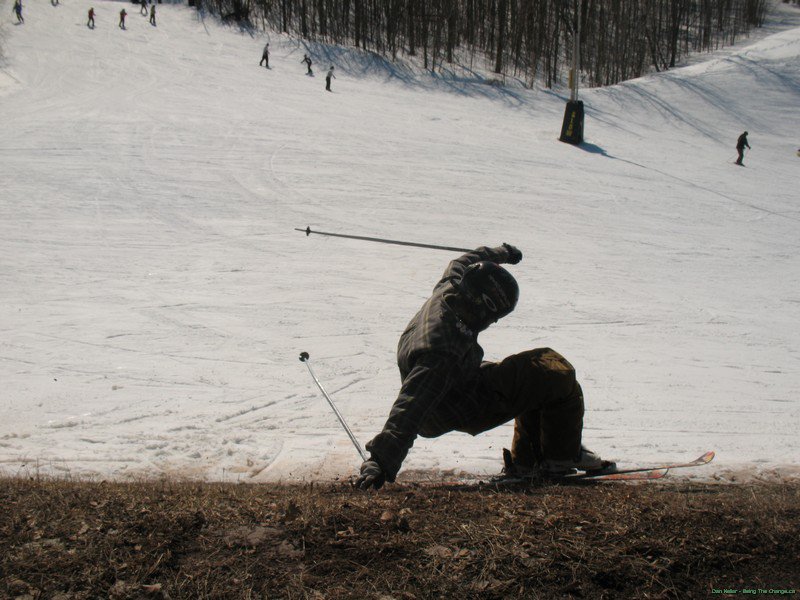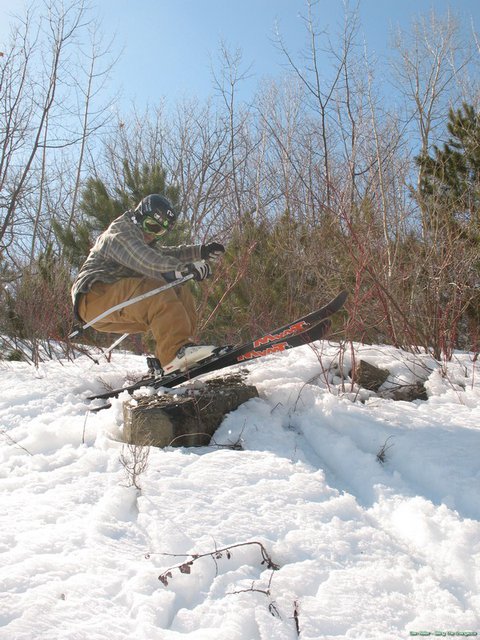 I can't believe another year of Blue Mountain is almost done.  Hopefully i will finish my thesis to grab next weekends final runs, but if not, I hope to see everybody out on the Glacier this summer!!!! I love SKIING!!!!!!!!!!!!!
Bye for now,
Dan Kellar