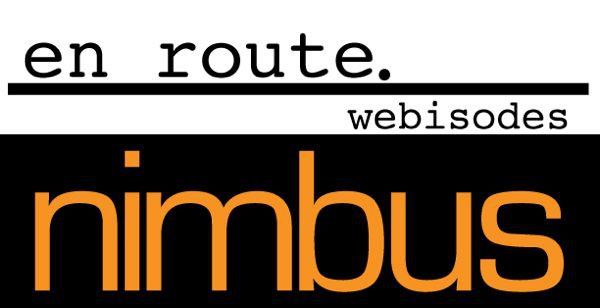 Nimbus Independent is pleased to bring you the second installment of their short film series titled, "En Route – Austria," presented by K2 Skis.  This episode follows the Nimbus Crew to Austria, where they start out skiing bottomless powder in Krippenstein, then pack the cars in search of sunshine, try on some Lederhosen, experience large steins of beer and then rally to the Arlberg region.   Enjoy this and additional photos, stories and videos from Nimbus at http://www.nimbusindependent.com.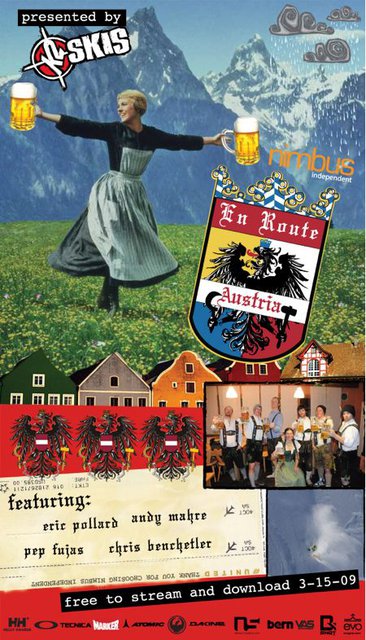 Use the new free HD and iPod downloads to view the whole webisode on your own computing devices.  Then surf the rest of the site to view and download all of last seasons project, "Hunting Yeti."  Feel free to communicate with Nimbus by leaving comments on blogs and videos.
The Nimbus crew goes to Austria to experience more deep powder, Lederhosen and good beer.
Go to Nimbus Independent for more videos.
Nimbus, along with BNQT and its partners, is building a new model for filmmaking and what it means for audiences, athletes and sponsors through exclusive online distribution.  "En Route", presented by K2 Skis, is streamed using the Nimbus media player on our supporting partner websites: K2 Skis, Evogear, Helly Hansen, Oakley, Tecnica, Marker, Dragon, Dakine, Atomic, Line, Bern, VAS Entertainment, Freeskier, Fri Flyt, Transition, Fall Line Skiing, Skieur, Freeskiers.net, Raiders.ch, Skizofrenia.cl, Downdays.eu, Poor Boyz Productions, and BNQT. 
 
"En Route" is presented by K2 Skis and produced by Nimbus Independent in association with Poor Boyz Productions.  Nimbus is producing three webisodes premiering on the 15th of February, March and April. Check the Nimbus website regularly for blog, photo and video updates.