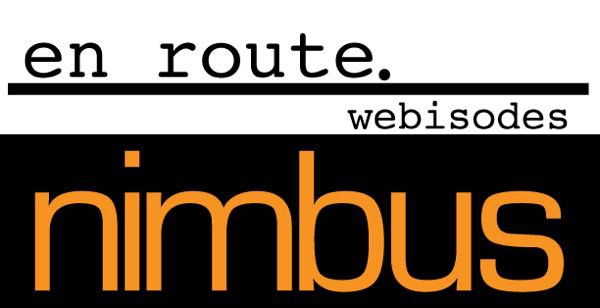 Nimbus Independent is proud to announce the launch of our new website http://www.nimbusindependent.com along with our first webisode of the season, "En Route", presented by K2 Skis.  It's been some late nights, long hours and the work has paid off.
 
The website has been made in conjunction with our new online distributor BNQT. They are a premium destination site and action sports network with fresh, unique content and exclusive video series found nowhere else on the Internet.  BNQT focuses on Skateboarding, Surfing, BMX, Snowboarding, Skiing, Mountain Biking, Moto and Wakeboarding. Their hard work and efforts have helped make this possible.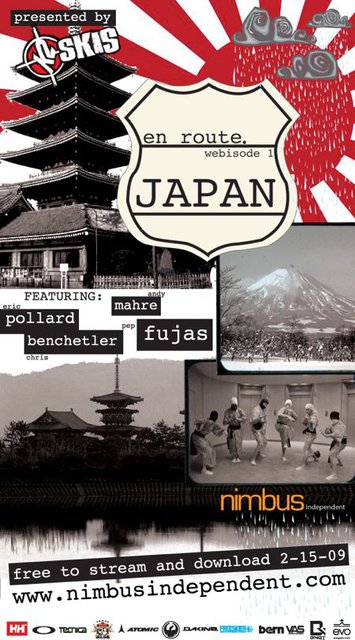 The new webisode series is called "En Route" and follows the Nimbus Crew to multiple destinations and features: Pep Fujas, Andy Mahre, Eric Pollard, Chris Benchetler, Ike Smith, Justin Wiegand, Erin Valverde Pollard and friends.  Join the crew on their first adventure as they ski and eat their way through Japan; land of rice balls, ¥3,600 breakfast buffets, homemade bamboo poles, deep pow stashes and other culturally relevant stuff.  Use the new free HD and iPod downloads to view the whole webisode on your own computing devices.  Then surf the rest of the site to view and download all of last seasons project, "Hunting Yeti."  See it all again or enjoy it for the first time.
Go to Nimbus Independent for more videos.
En Route Webisode 1, Part 1 – The Nimbus crew starts the season off right with deep powder in Japan.
Go to Nimbus Independent for more videos.
En Route Webisode 1, Part 2 – The Nimbus crew continues to showcase their skills with some night riding.
Go to Nimbus Independent for more videos.
En Route Webisode 1, Part 3 – Who knew you could snowmobile in Japan? Well the Nimbus crew goes on an adventure and sees where they can get stuck.
Next Fall, Nimbus will be coming out with another feature film on DVD titled "Contrast".  The film will have additional footage not included in the webisode series and will be edited completely different.  By definition "Contrast" means, "to set in opposition in order to show the difference.  The difference between objects, people, concepts, color and light."  Look for it on DVD and on the Poor Boyz and Nimbus 2009 film tour.
 
Nimbus, along with BNQT and its partners, is building a new model for filmmaking and what it means for audiences, athletes and sponsors through exclusive online distribution.  "En Route", presented by K2 Skis, is streamed using the Nimbus media player on our supporting partner websites: K2 Skis, Evogear, Helly Hansen, Oakley, Tecnica, Marker, Dragon, Dakine, Atomic, Line, Bern, VAS Entertainment, Freeskier, Fri Flyt, Transition, Fall Line Skiing, Skieur, Freeskiers.net, Raiders.ch, Skizofrenia.cl, Downdays.eu, Poor Boyz Productions, and BNQT. 
 
"En Route" is presented by K2 Skis and produced by Nimbus Independent in association with Poor Boyz Productions.  Nimbus is producing three webisodes premiering on the 15th of February, March and April.  Hope you enjoy and check the site regularly for blog, photo and video updates.