The past week or so, I've been taking the SASS Spanish class. Yesterday we got to learn how to make empenadas! I was pretty excited because I eat empenadas on the daily. It was really pretty simple.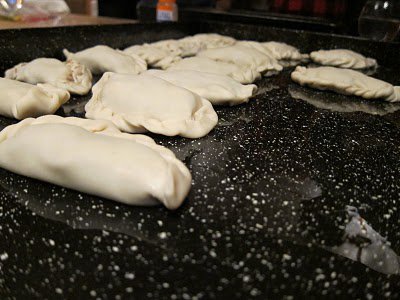 The hardest part was folding the dough over. I got too excited once they were finished to take a photo, but you can just imagine this with a nice crispy golden brown color.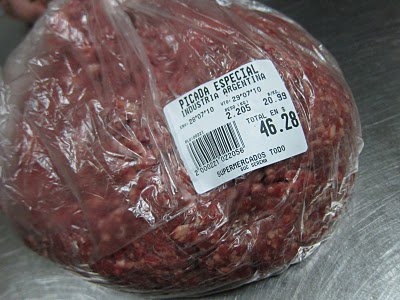 I'd say we made close to 80 empenadas total. That's a lot of meat.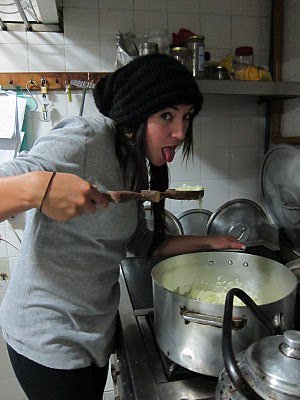 Nat getting her arm work out on while stirring it up.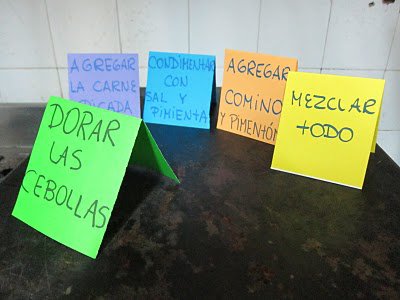 Our Spanish lesson for the day.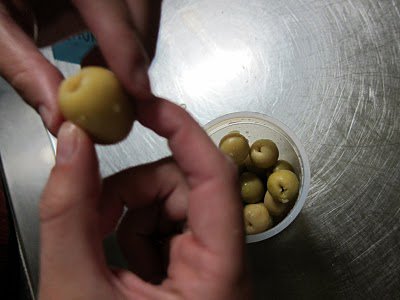 While you can put anything in empenadas, we went with the traditional meat, egg, olive, salt, white pepper, paprika, and cummin recipe. Looking forward to making these on my own.