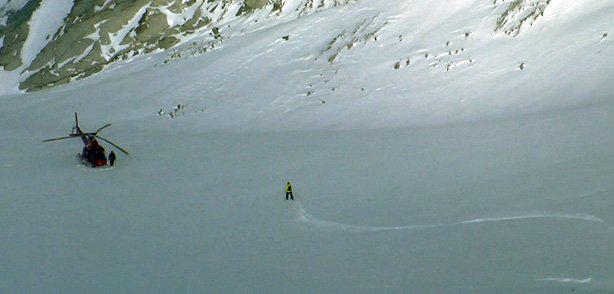 Yesterday I posted up Days 1 & 2 of Mike Douglas' expedition atop Whistler Mountain. I said I'd keep you up to date with it all so here's day 3!
Day 3, Mike wakes on his birthday to find that Mother Nature has delivered a little present for him – a bluebird day! Not only that but he gets picked up for some Whister Heli-skiing and an unexpected guest drops in with a birthday cake!
Related posts:Embedded: Mike Douglas – Days 1 & 2 Here are the first two days from his cabin atop...
Mike Douglas & Whistler Mountain – Match made in heaven Come November, Mike Douglas will be grabbing his gear and...
Armada: A Day in Breck with Mike Hornbeck When a ski company makes a new pair of skis,...