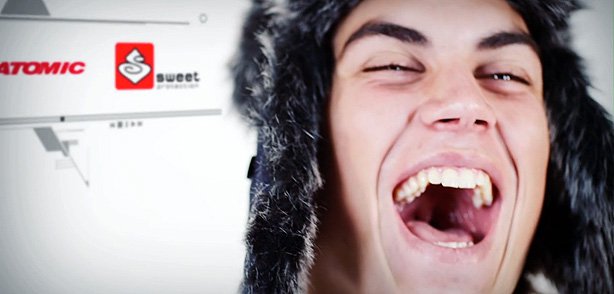 Another year and another episode of Elias Ambuhl TV has to be on our screens. It's been a while since the last one (which was all the way back in October – watch it here if you would like to) so I'm pretty glad that I'm able to post this up. In this episode he spends some time skiing in the USA with friends but also getting some training in as well. We get to see how he prepares for the first slopestyle contest of the season and how he relaxes after the big wins in Zurich, Budapest and Stockholm.
Doesn't sound like much but you know it's going to be when Elias is involved.
PRODUCED, DIRECTED, FILMED AND EDITED – Fabian Weber
fabianweber.com
Related posts:Elias Ambühl TV Episode 4.1 Latest video from one of the world's best shredders, Elias...
Elias Ambuhl's webisode series One of the big hitters in the ski world is...
Elias Ambuhl: Winter X Games 15 Elias has to be one of the best riders out...