Welcome to The Roofbox Editors' Picks for 2016-17. We're almost certainly last to the annual gear selections party but I'd like to think that's because we actually spend at least a week on every ski we test rather than a couple of runs at a gear test. First up are our park selections and to keep it simple, we each chose one ski as our park pick. We considered including boots and bindings but at the end of the day, the best boots are the ones that fit and bindings, well opinions are like arseholes there (though for what it's worth we're still backing the STH2).
Skis
The kind of skis you use in the park is very much a matter of personal preferences. As a result of editorial differences last year over what type of skis work for us, we split our park picks in to three categories (Comp, Jib and Fat). This year we gave our editors complete freedom of choice, whatever ski they personally backed in the park would be their individual pick. It was therefore somewhat surprising that, when it came down to the question of what would you actually buy, we all picked rockered park skis, albeit with slightly different attributes. Where applicable, click 'read full review' to get our frank opinions on our picks in full. Without further ado, here are our top three picks (in waist width order):
Vishnu Wet - Peter Farrell (Lemuel)

"I wish I could find a real fault in the Wet but no ski has ever felt so perfect for my skiing. You can lean in and hold butters and presses forever. And the swingweight is one of the lowest of any ski I've tried. If you are looking to support a dope brand on some skis that will turn heads and perform well, give the Wet some thought. Where other brands have to make guarantees and special warranty programs to confirm their build quality, Vishnu skips ahead to simply building something awesome right off the bat."
Line Tom Wallisch Pro - Tom Pietrowski

"I've never actually been much of a fan of Line's park skis in the past. I never thought they were bad, I was just never wowed by them. That was not the case with the T-wall though; I love this ski. I've been in the park since around 2000 and I can honestly say these are one of, if not the, best park skis I have ever used. They make doing things in the park easier, and because of that they give you a feeling that you can try more. And partly because of the ski, you can get away with more. I was certainly skiing better in the park than I have for years and I could really only put it down to the skis."
K2 Poacher - Twig

"I'm somewhat shocked to be picking the Poachers as my Editor's pick because they are both narrower and stiffer than I normally like. I was tempted by the Armada Al Dente Zero, which I'm currently having a lot of fun on, but of all the skis I skied this winter the Poacher ultimately stood out to me the most. Like all my favourite skis, it's more than just a park ski and feels just as comfortable ripping round the mountain and charging through mixed snow as it does in the park. I wouldn't hesitate to buy these if I was looking for an everyday ski somewhere it doesn't snow a ton. The same is true if I were looking for the narrow ski in a two ski quiver. If you know you have a preference for a super snappy, lightweight, or super soft skis these probably won't be for you. But K2 have come up with a gem with the Poacher, I really do love them. Try a pair if you can, you might be surprised too."
Random Other Stuff We Like
Dakine Barlow Jacket - Twig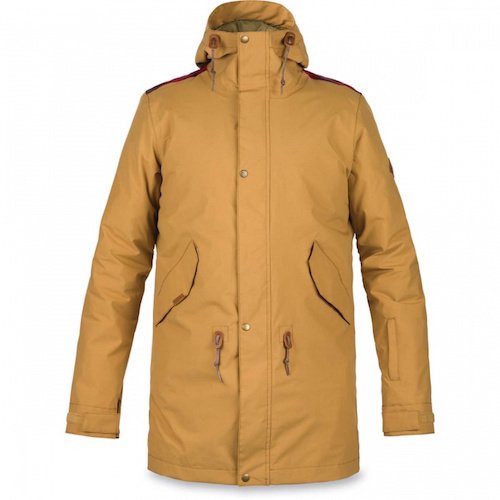 "I've always tried to avoid wearing jackets, preferring to layer up under a hoody or a riding shirt. I would break one out if it were pouring rain, dumping or well below zero but otherwise, no thanks. The Dakine Barlow is the first jacket I've ever chosen to wear on a day to day basis. It's a super-lightweight shell, styled with 'contour long fit' (tall and slim) that toes the line between mountain use and streetwear. It isn't the most technical (10k/10k) but it's plenty good enough for normal on snow days. The long fit, which is definitely the best fit I've tried, and drawstring pow skirt help keep the snow out on crashes or on mellow inbound days. It lacks a bit in the pocket department but that's my only complaint. It's pretty cheap, the styling is on point and I finally have a jacket I'm happy to throw on every day. That makes it a Roofbox Pick in my books."
Saga Fatigue Pants - Tom Pietrowski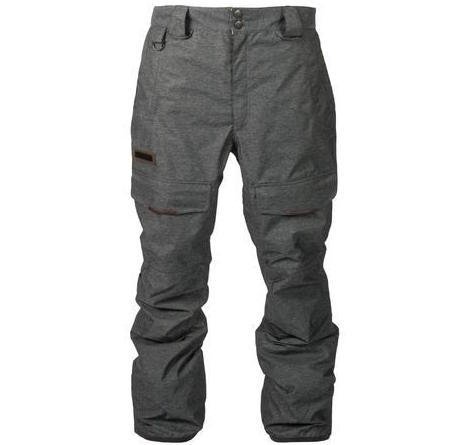 "The Fatigue pant is Saga's more tailored option. I wear them in a XXL so although more fitted then I would normally wear, they were by no means a skinny fit and for a more tailored pant, they still offer a good amount of mobility. At 15K waterproofing rating but only 10K breathability rating they are certainly more of a park/resort pant but the style is what I really liked about them. The more slim fit matched up well with hoodies and they were a great spring time riding pant which could do equally well for a winter pant so long as you don't expect to be off hiking or touring in them. The build was really good and they felt very durable, even after a few spills on rails they never showed any signs of wear. If you are looking for a slim fitting park pant the Fatigue would be a great option."
Spy Montana - Twig

"I'm a fan of Spy's eyewear in general and one of their new models, The Montana, has become my daily go to. My pair feature the polarised grey/green Happy Lens with a blue mirror and they keep my eyes err... happy. Seriously though, the lenses are really good, they are comfortable on even the brightest of days and the provide good definition when the light isn't great too. The Montana has a larger, squarer shape than the typical wayfarer-esque model but fits a medium face very comfortably. The pin hinges are durable and the lenses seem equally so. Put simply, they are a great choice of sunglasses."
Next week: Our All Mountain Picks