There?s always a few leftover questions the day after big event. With so much going on it?s impossible to catch every single moment.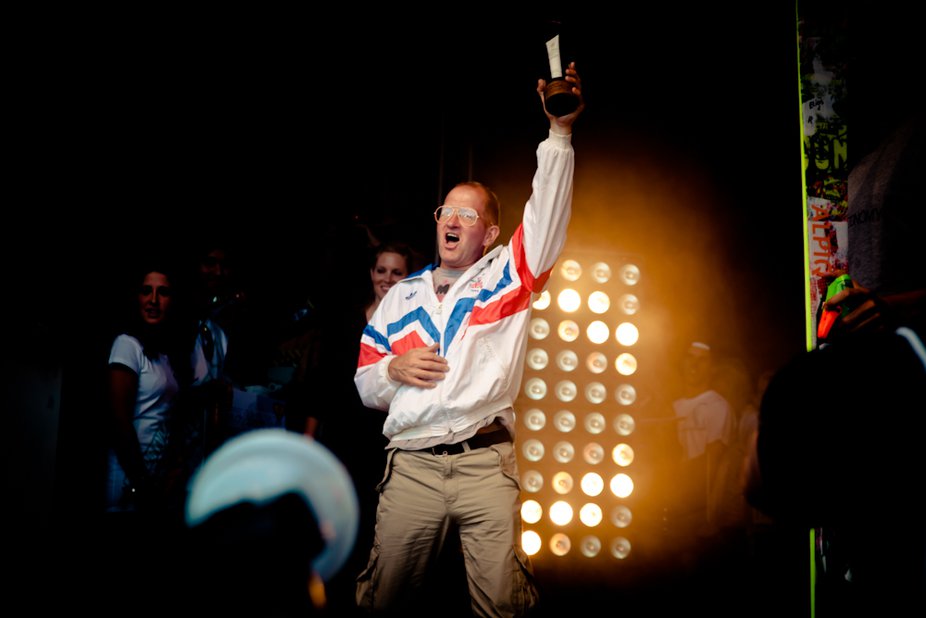 Sat on a train Geneva bound this morning I started to sort through some of my shots from yesterdays finals. Delete, keep, delete etc etc. This is when it all started….first of all, is this really Eddie the Eagle presenting an award? Yes. Next up, why on earth was Eddie the Eagle presenting an award at a Swiss extreme sport event? Who knows! And last of all, why on earth didn?t I have the chance to meet him? There?s nothing us Brits like more than athletes that have tried and failed and Eddie is a prime example. I?m pretty sure back in England people would be more impressed that you met him then say, the Queen. Really.
Eddie the Eagle aside this weekend was one of the most hectic weekends i?ve had in a while. Rather than just sticking to skiing I was required to shoot both that and snowboarding whilst writing a report and trying to get quotes from all the riders. Lots of running around but all came good and you can check it out over on ESPN right now.
Now its Geneva for a few days rest before IF3 over in Annecy this weekend. Lots and lots going on this week, stay tuned for updates.