So we've arrived in New York...actually, truthfully, we arrived last night in New Jersey at Midnight (time travelled 3 hours ahead), and attempted to sleep in a food court at the airport waiting for Guff to get in around 6am. Maybe 20 minutes of sleep is all that happened for the Team, each and every one of us.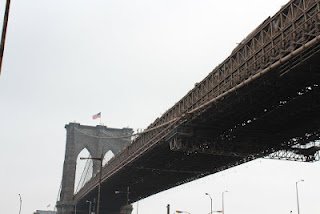 Today has been really cool.. Travis Davenport from Push Culture News came and picked us up bright and early from Newark Airport and we headed through Manhattan, and into Brooklyn to meet up with his twin brother Brian for breakfast at a chill little diner spot. The food was...good, the coffee was nessesary.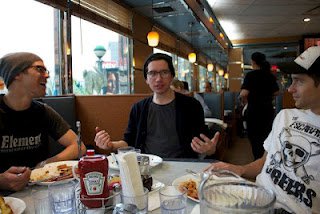 After that we got a ride to the RV centre and picked up our ride... its huge! And gorgeous! Since grabbing it, we stopped at Triple 8 and now are on our way to Rewind, a board shop in long island.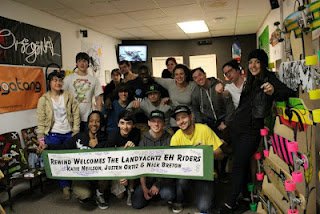 Rewind made plans for the Landyachtz team to drive the RV as their float in the local st. Patricks Day parade.
Should go well...considering we are parked in the parking lot of a hardware store gettin all the supplies we need to Completely wrap the RV in a fresh coat of vinyl and decals! We have a great crew on the road, together we are all going to have a great time!!!!!