Words by Freeski-Crew.com
Photos by Flo Breitenberger
Dynamite, a movie by riders for riders will showcase what we love to do during the winter season. Getting creative on urban features, shredding powder in the Alps and British Columbia and catching some big air on big booters. No professional cinematographers or editors, just a bunch of friends, that's the way we get things done.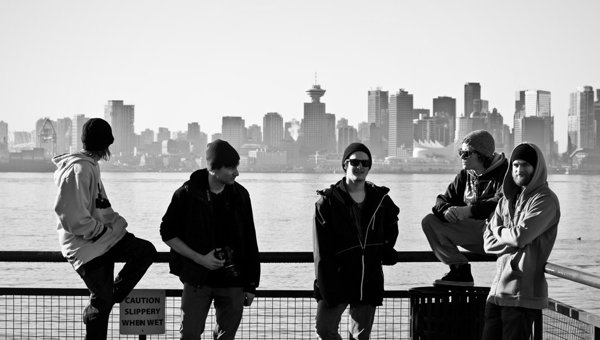 Freeski-Crew.com in Vancouver, BC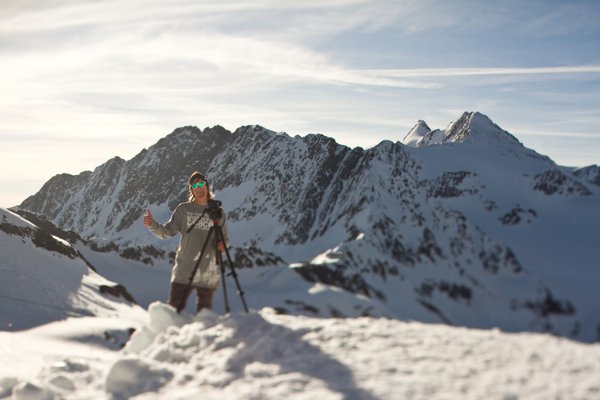 Bene Höflinger in Stubai, Austria
Dynamite isn't just another ski movie where we show you how we spend our season. It's kind of a documentary in a way, which takes you on the journey with us. The journey started in early December 2011 with some urban shoots in the cities of the Alps, including Munich and Innsbruck. We then got a lot of snow around New Year's Eve, we decided to spend some time in our beloved Sunlight camper and visit the western part of Switzerland, where we found the best pow of the season in the Alps. The snow was so intense at times that some valleys had to be closed because of the high avalanche danger, leaving us stuck in a snowy paradise.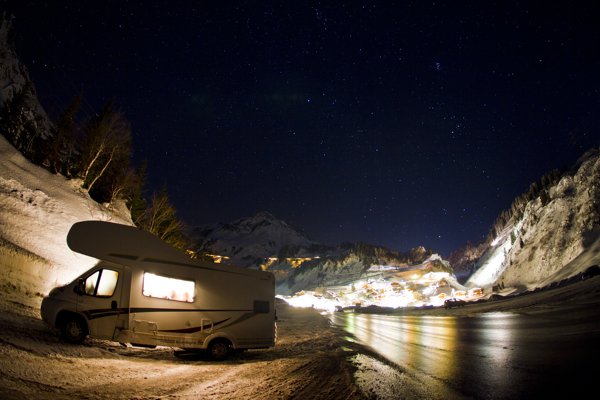 The Sunlight Caravan in Arlberg, Austria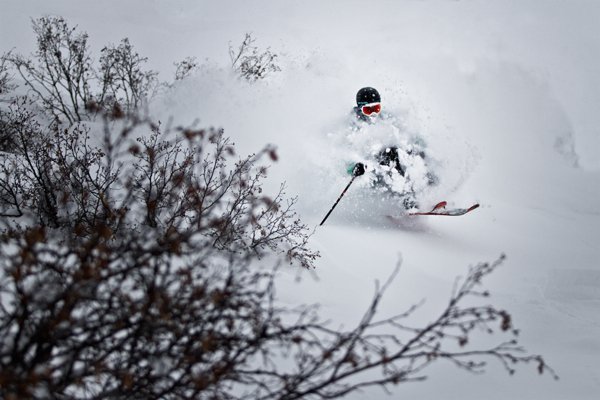 Basti Färber in Lachneralp, Switzerland
After finishing our exams at university around the end of January we went to British Columbia to visit two of our crew members Flo and Dani, who made their way to Whistler early in the season. The first week in BC was like summer, with 17°C temperatures in Vancouver and no pow at all. After a few days in Whistler we moved on to Revelstoke, where it finally started snowing. We spent most of our time on beautiful Rogers Pass, where we skinned, found good terrain and the best snow this season. The final destination of our five-week long trip to Canada was Red Mountain in Rossland, BC, a little resort with perfect backcountry and daylong fresh pow.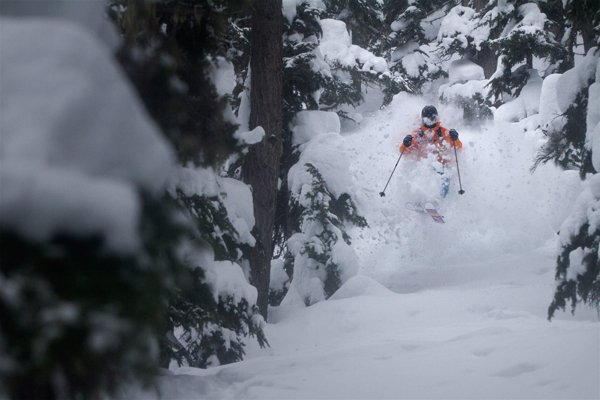 Dominik Hartmann in Revelstoke, BC
Marinus Höflinger, Basti Färber and Tobi Huber at Red Mountain Resort in Rossland, BC
Back in Europe the spring season had already started, so it was time to shoot some big booters in Austria and Italy.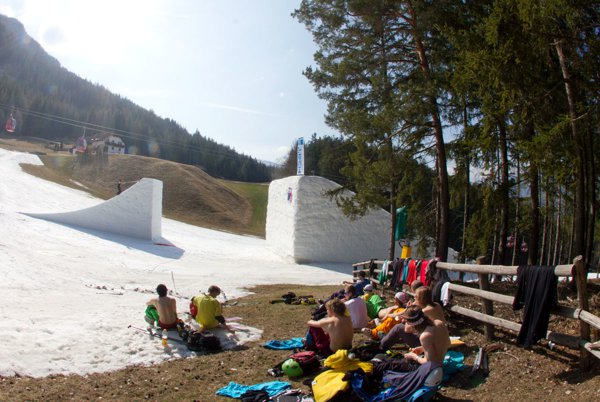 Freeski-Crew.com in Kronplatz, Italy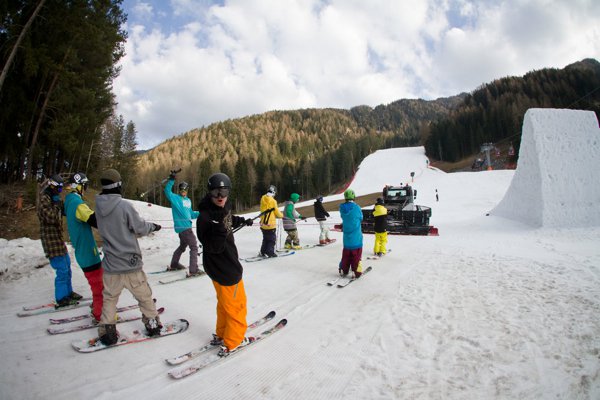 All in all we had one of the best winters in our lives, and Dynamite should (and hopefully will) bring the fun and the adventures we had during the last six months to you. Check out the trailer below, and stay tuned for info on the upcoming Dynamite Premiere Tour this fall. Everyone who was at the trailer premiere in Innsbruck last Friday knows what a Freeski-Crew.com party looks like, so don't miss out!
Dynamite Trailer
Directed and edited by Marinus Höflinger

Produced by Marinus & Bene Höflinger
Featuring: Felix Althammer, Ambros Fürstaller, Basti Färber, Daniel Gassner, Flo Geyer, Flo Göller, Severin Guggemoos, Dominik Hartmann, Benedikt Höflinger, Marinus Höflinger, Christian Jenny, Jürgen Nigg, Markus Obwaller, Tom Ritsch, Pius Schneider, Thomas Trifonitchev and friends.
For more information on Dynamite, please visit us at http://www.freeski-crew.com.