Photographer Thomas David recently published a beautiful series of images on Flickr by the title of Dust and Dance where he shot a dancer in action – with the action enhanced with Dust spraying off her. Here's an example (used with permission).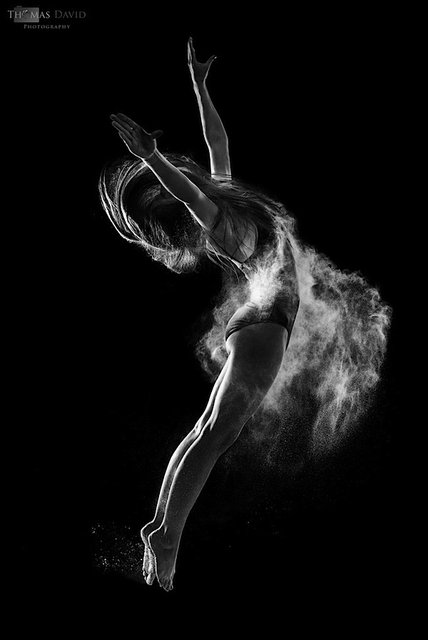 He also created this short behind the scenes video that shows how it was done.
Check out the full series of Thomas's shots on his Flickr account here including the setup for his shoot here.
Post originally from: Digital Photography Tips.
Check out our more Photography Tips at Photography Tips for Beginners, Portrait Photography Tips and Wedding Photography Tips.
Dust and Dance: Behind the Scenes of a Beautiful Image