I have been spending my April in Alaska, Haines to be specific. I have had some great times here in the past and getting another opportunity to ski here is a dream come true. This year I linked up with TGR and Seaba Heli Guides, where in years past I have flown with Alaska heliskiing. Our guide for the Trip was Chris Coulter. His name might sound familiar from the snowboard world, he filmed with Absinthe in the past and we could not be more lucky to have such a knowledgable guide. He took us to some really cool zones, I was accompanied by Chris Benchetler who it was awesome to ski with because we both have a little bit of experience in AK and we both had a lot to share with each other. (He gave me a sneak peak of the benchetler graphic for next year also!) Here are some photos that our guide Chris took, Thank you Coulter for an amazing trip!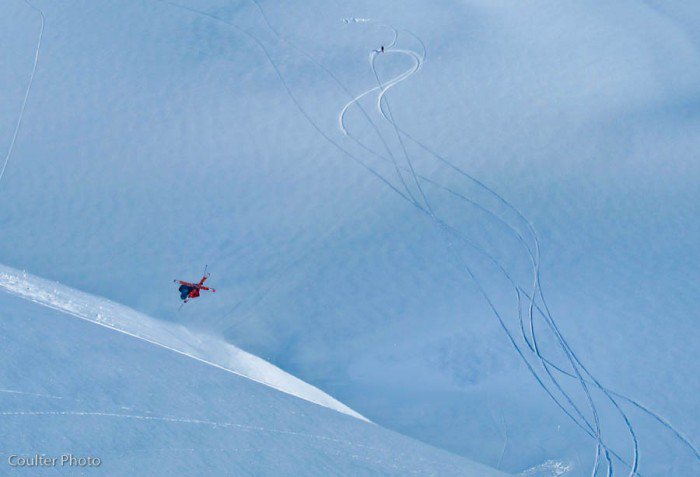 Durtschi on the Spines in Haines.
View from our pad.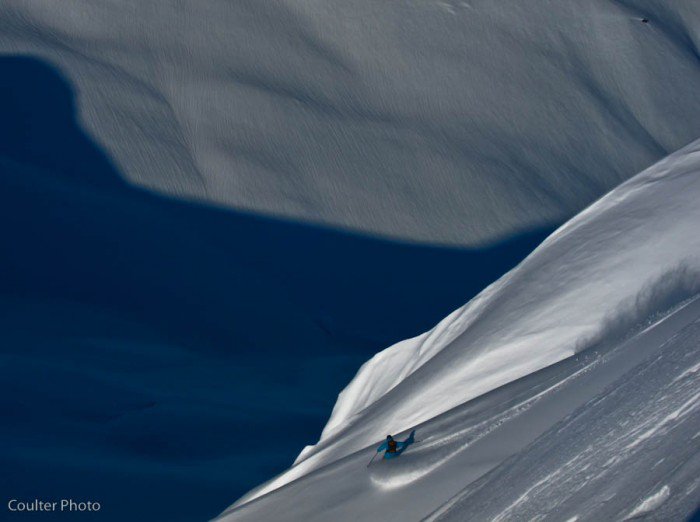 Catching afternoon light.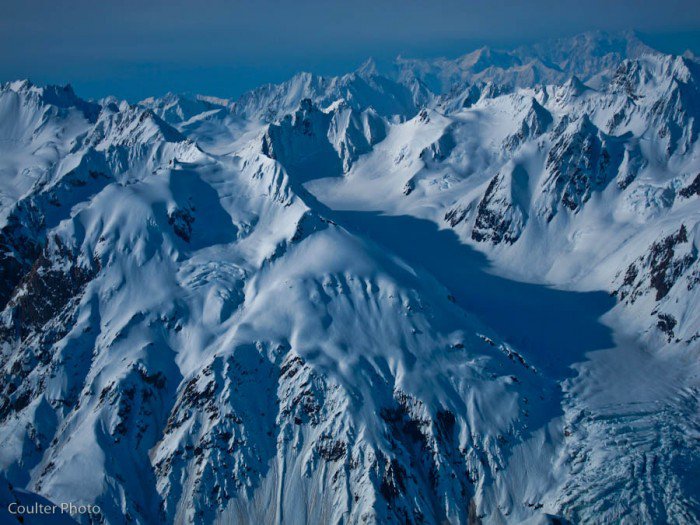 If you have been to Haines… you know the name of that little bowl on the left of the photo.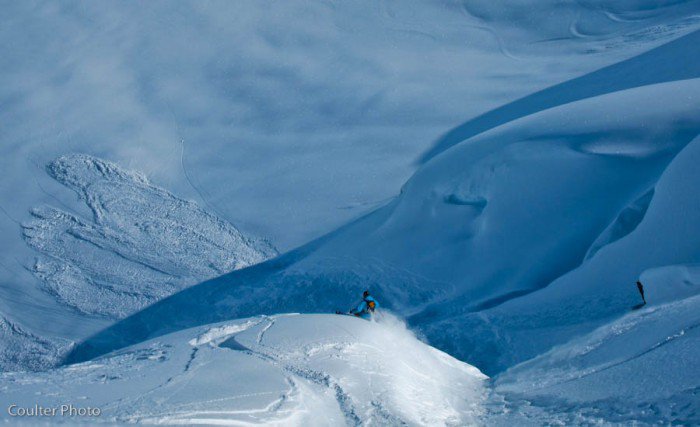 Durtschi fading away.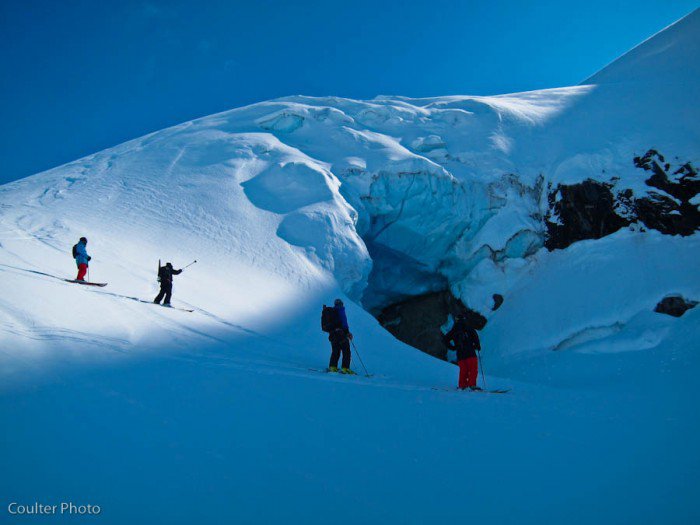 This is where Yeti's live.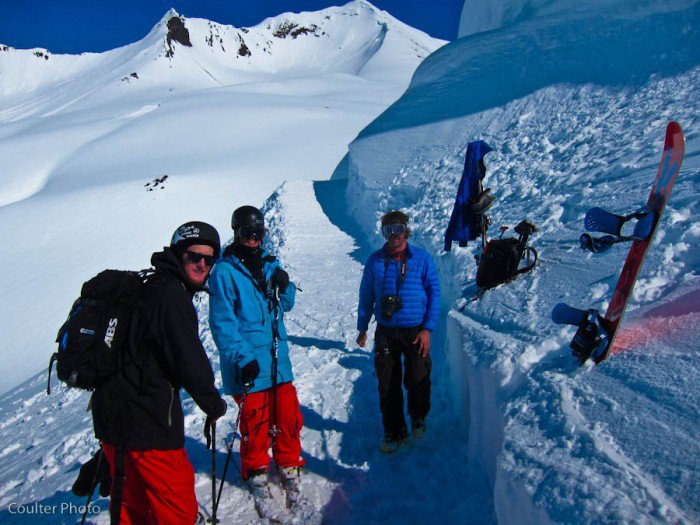 From left to right: Chris Benchetler, Durtschi and our Photographer… we call him MR. G, oh and the jump in the background doesn't have a name.