Today Erica and I got to go to Brighton and ski some of the 40 inches that has fallen in this out of the ordinary april storm. It was a nice little present and it made it easy to convince my sister that we should go to Brighton instead of Park City (usually April is good slushy Park skiing at PC).
I have not been to Brighton in a while and I was excited to ride the Milly quad lift, last time I was there it was a slow little double chair. It was cool getting faster laps on that zone.
Tommorow is going to be an even better day, with Snowbird and Alta not even opening today because of an avalanche that blocked the road. So they are just stacking up the pow, should be an epic day up there tommorow.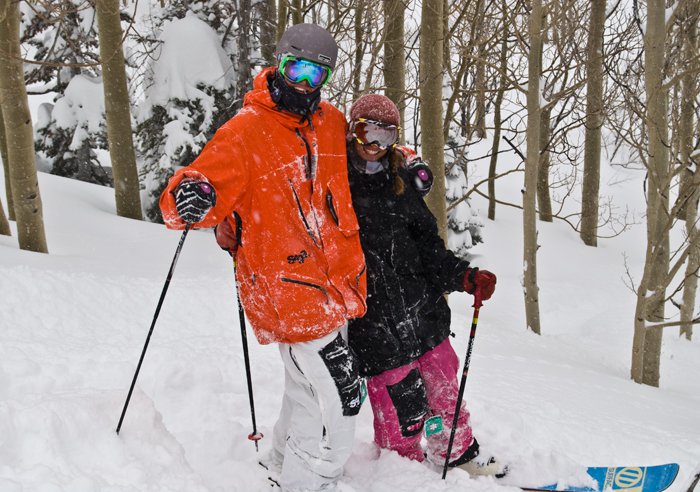 Sibling rivalry… not when there is powder
Looks like my pole grew, 180's can be thrown anywhere at Brighton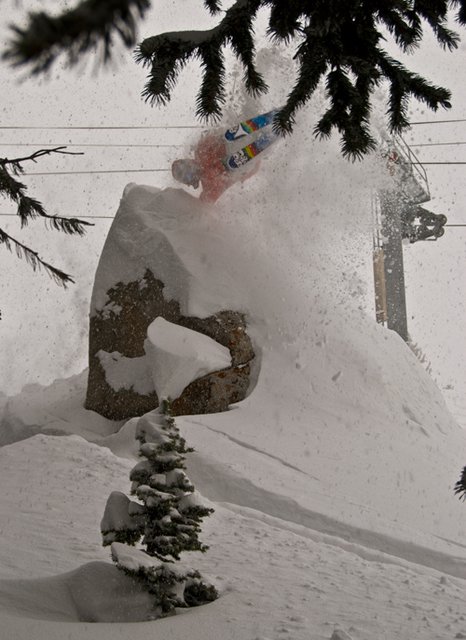 Hand drag off the rock, Erica followed me off this one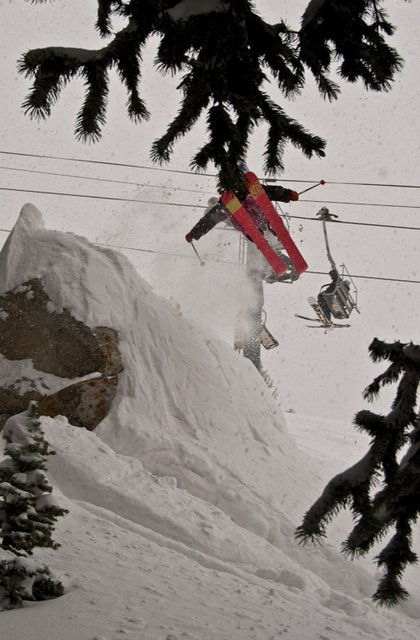 Erica took a little more speed and went for a 180 off this thing, you do not worry about flat landings when its this deep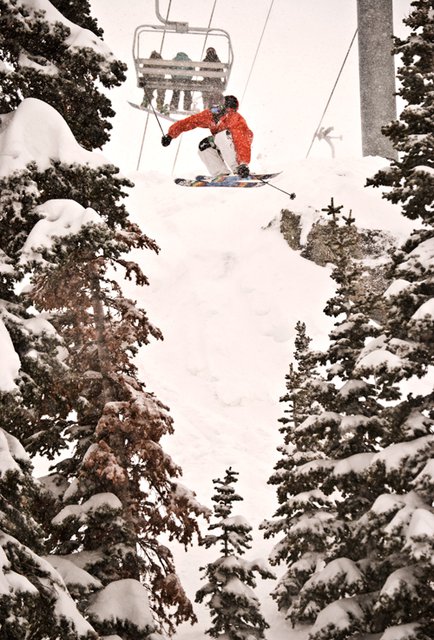 Chairlift cruisers runs

Erica goes for a slash and gets what she paid for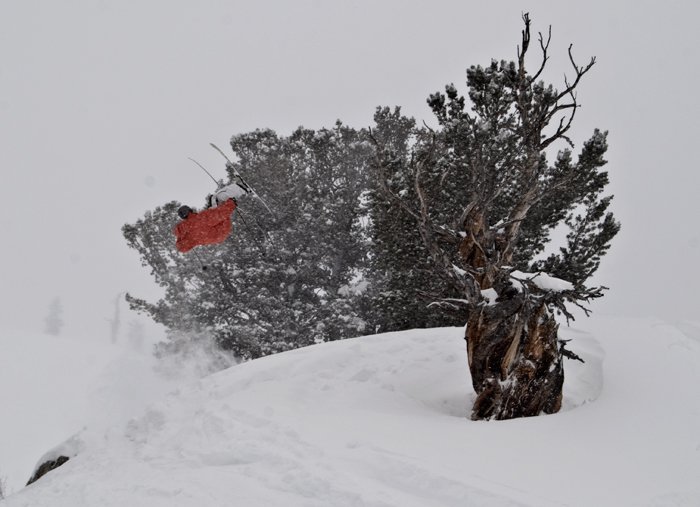 flatspin in the trees so we could see, it snowed about 10 inches just while we were skiing, wow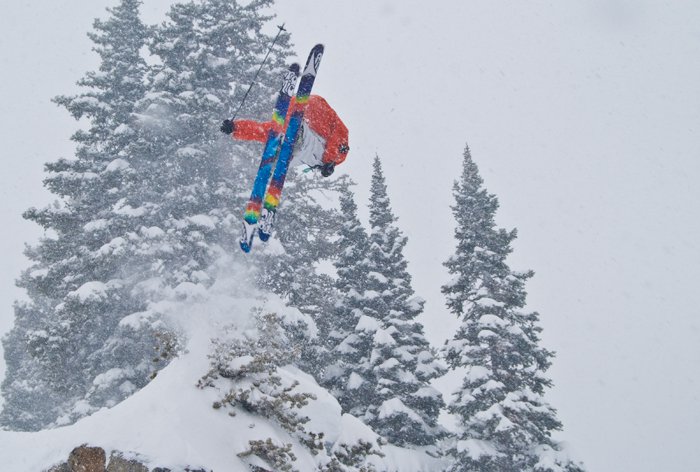 360
After I uploaded these pictures (credit: Jordan Harper) I noticed that the chairlift is in half of them. I guess when it is snowing this hard you do not have to stray far from the lift. Lets hope this is not the end of our late winter.
Related posts:Alyeska Freeride TeamGRAVITY-Reflections on Backcountry Freestyle Skiing-By Elina SirparantaYet Another View on Chads