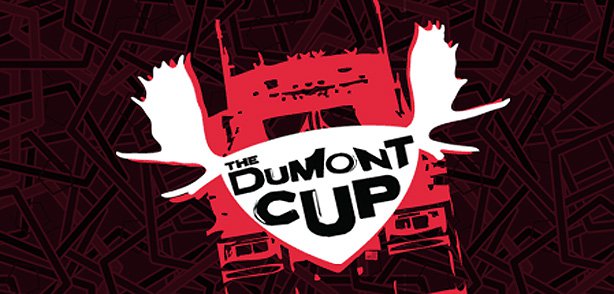 The Dumont Cup is set to return for its 4th year and 8 times Winter X Games medalist, Simon Dumont couldn't be happier. The Dumont Cup has become one of the most prestigious slopestyle contests in the world. It's featured in the Red Bull Signature Series which is going to be aired on the NBC Sports Network on April 10th this year. So there's a hell of a lot of coverage for this event.
Not only that but the Association of Freeskiing Professionals (AFP) has upgraded the event from Gold status to Platinum status and it's the first slopestyle only event that receives such promotion from the AFP.
There's $20k in cash and a shit load of prizes up for grabs for 1st, 2nd and 3rd place finishers. Amateur skiers also have the opportunity to win prizes as qualifiers are held with 40 am's heading to the semi-finals on March 24th. Pro's and am's compete together in the semi-finals and finals with the judges announcing overall top 3 winners and a stand-out amateur.
Registration is now open for $125 (includes your lift ticket).
More info head to http://www.dumontcup.com
Related posts:Salomon – Dumont As you'd expect from Simon Dumont's pro model, this is...
Dumont V Russell Tim Russell and Simon Dumont face-off in the keystone park...
2010 Dumont Cup If you didn't manage to get along to the Dumont...