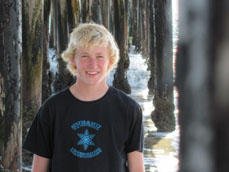 Drew Petersen, has been killing it all season on the Junior Freeskiing tour, here is his blog from the Finals, where he placed a phenomenal 2nd overall:
2nd Place Overall in the Junior Freeskiing Tour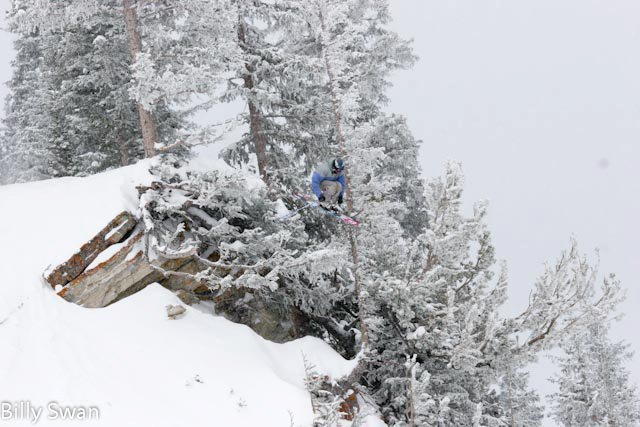 Thanks to Billy Swan for this photo of me sending the Flying Squirrel air on North Baldy.
The last competition of the 2011 Junior Freeskiing Tour took place in Snowbird, Utah. It was great to have one last event with the friends I have made travelling the tour this year.
On Day 1 I laid down a clean, technical run with a new line. It put me in fifth place but only one point off of the lead. I was in a great position. However, in finals I had some bad luck. I didn't want to leave anything on the table, and I stepped into a technical line in the bottom section. I made two tight turns down some rock shelves and when I tried to point my skis into my bottom air, one ski was stuck on a rock. It clicked off, as it should have. I was able to stay on one foot until I tumbled off the bottom of the cliff ban.
It was a scary fall, but I was not hurt. I was frustrated, because with the fall I lost my chance to win the Overall title for the season. I will lose sleep over the missed opportunity, but the truth is that I am blessed to have had a great season and to walk away uninjured.
I would also like to thank my fellow competitiors for the Overall title for pushing my skiing and for such a great season. Congratulations to Zach Halverson for winning.
I finished in second place in the overall points standings. With three podium finishes and a second place overall this was the greatest season of my life. I will definitely be back next year with high hopes once again.
Looking forward to seeing Drew in action next year, expect big things.