Here is the latest update from Drew Petersen, from his blog, click HERE for the original.
Last week I was skiing in Kirkwood, California for the North American Junior Freeskiing Championships. It was the fourth stop on the IFSA Junior Freeskiing Tour.
I arrived there with my team, Team Summit on the night of March 23rd. We got to the mountain the next morning. After we took one run, the mountain closed down due to high winds and a ridiculous amount of snow. This was the most snow I had ever seen. After the lifts closing down, we headed back to our hotel and skied off the roof for the rest of the day.
The next day, the storm continued but some of the mountain opened up. This made for a classic powder day. We literally received feet of snow and we skied fresh tracks all day.
On Saturday the competition was set to start; however, the weather kept it from happening. While we did want the competition to start, getting that much snow is always a good thing.
On Sunday, I woke up and headed outside to see the surrounding mountains for the first time. We finally had a break in the weather, and the competition went off. Due to the new snow, we were only allowed into a pretty mellow competition venue. I found a pretty fun line. Here are two photos of one of my airs. It's pretty cool to have two angles of the same thing.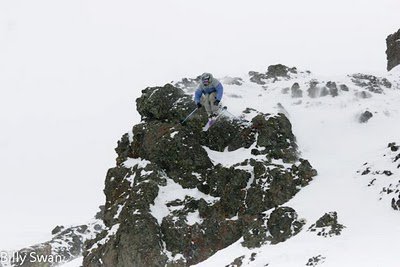 Photo: Billy Swan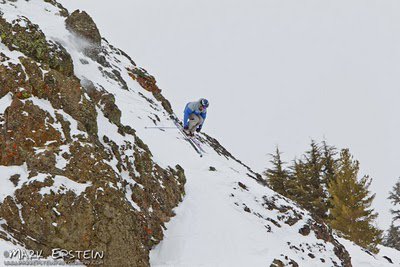 Photo: Mark Epstein
Despite the mellow venue there was a high level of competition. Unfortunately, we only had time for one competition run. The results were very tight. I was fortunate enough to find myself in third place.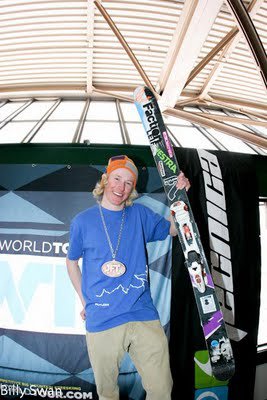 I am definitely stoked on notching another podium finish this year. This strong finish also kept me in the running for Overall title. With one stop left, I am in second place.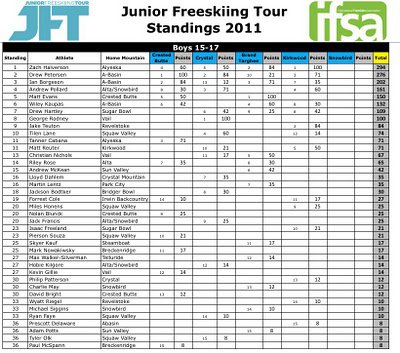 I am headed out to Snowbird this coming week for the last competition of the Junior Freeskiing Tour. I have high goals for this competition and I can't wait to be there.
Thanks for Reading.