The MSP park crew is in town flying helis around and GTSing. Yesterday was windy so they had a down day. We ate lunch and went to Emerald Bay.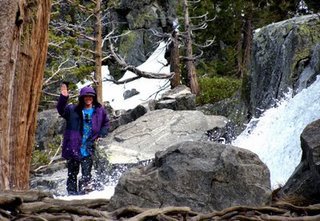 TJ got the scenic boy band shot by Eagle Falls.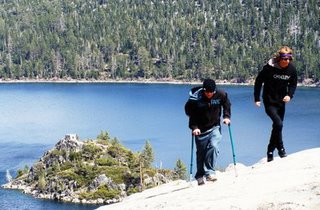 Gaffney and Jacob. Behind them there is an island. Below them is the Vikingsholm. Vikingsholm is considered to be one of the finest examples of Scandinavian architecture existing in the United States. If I wasn't on crutches maybe we would have hiked down to see it and then I would show you a picture. I wanted to show Jacob so he would feel more at home.