Last year at this time I was in AK...doing pretty much what I'm doing now. At least on down days. Which we had a lot of. I had two functional legs. We got creative. Taking advantage of our time and indulging in the culture of Haines. If we weren't eating at the Fireweed, stacking rocks, shooting fireworks, playing poker, shuffleboarding, hanging at the Pio, or any of the below activites, we might have been just plain old hanging out. So I guess I'm in training right now for down days in AK...doing all of this hanging out stuff. Photo Cred: JP Auclair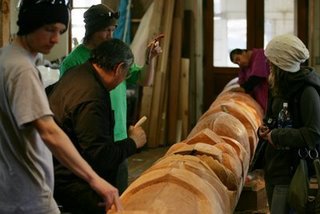 Here we are checking in on a fellow poker player, John, at his wood shop. This 35' totem pole took over a year to make. Cost over $100,000. When finished it was heading to NY.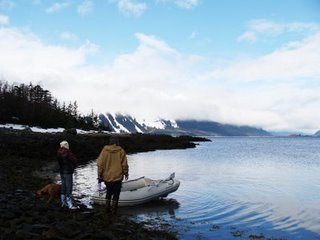 Sierra and Tim Tom took us crabbing. This is a small walk from Sierra's house, right on the beach and with a high eagle population. Tim Durtschi got pinched. This was the first time I killed an animal. You have to pop their heads off. It's not very pleasant.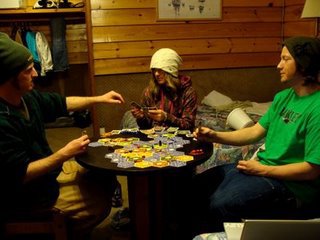 Catan was played often. Sometimes all day. For the record I won the last two games I played (beating Pep and Tyler).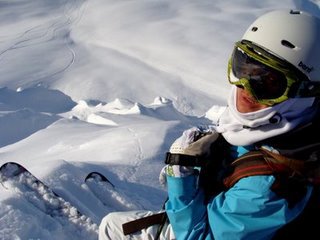 This photo just made me laugh. Dropping into one of my first lines while filming. I was nervous...you can tell by my expression.