On February 1st of this year, Newschoolers.com was acquired by Men's Journal publisher American Media Inc. While in the short term, this has meant little for the site, editorial direction and pressure from the company's higher-ups have finally pushed now former Newschoolers GM Doug Bishop to his breaking point - he's quit. We reached out to Bishop for some parting comments. "The first thing they took was my nickname, they said 'Big Rig' has no place under a magazine focused on health and fitness. At first, I thought I was getting fired, but it was just the beginning of the end…"
Bishop has been a champion of Newschoolers for many years, promoting the hard-partying, don't give a fuck attitude that attracted him to freeskiing many years ago. He detailed other efforts by the Men's Journal editors to align the site with their #fitfam audience. "They wanted to rename Gear Talk to Gym Talk, and remove NSG altogether, replacing it with a forum about supplements," he told us. This was among other plans like bringing on one-time up-and-coming pro turned bodybuilder Austin Torvinen, and replacing the Karma system with a calorie counter with scores calculated by the number of calories you burn while clicking and typing on the website.
While Bishop's departure is certainly a shock to the community, the news isn't all bad. The Bunch will be a major winner here, thanks to their recent #healthgang kick. A Men's Journal editor said that this was one of the only bright spots they could see on Newschoolers, saying "we were happy to see that at least one ski crew is taking health and fitness seriously, we thought we'd be stuck with the Olympians only, and it's clear no one here likes them."
In Bishop's absence, the site will be run by Adam "Twig" Spensley, David Zorko, Evan Heath, and Peter Matlashewski. These NS staffers have been tenured on probation with the stipulation that they must hit the gym and bulk up. Given his nickname due to his slight frame, Editor Twig is embracing the change wholeheartedly saying, "goodbye New Wave, hello bulk phase!" New recruit Peter hasn't fared as well - he's already had to be rescued from under the office bench press 8 times since the acquisition.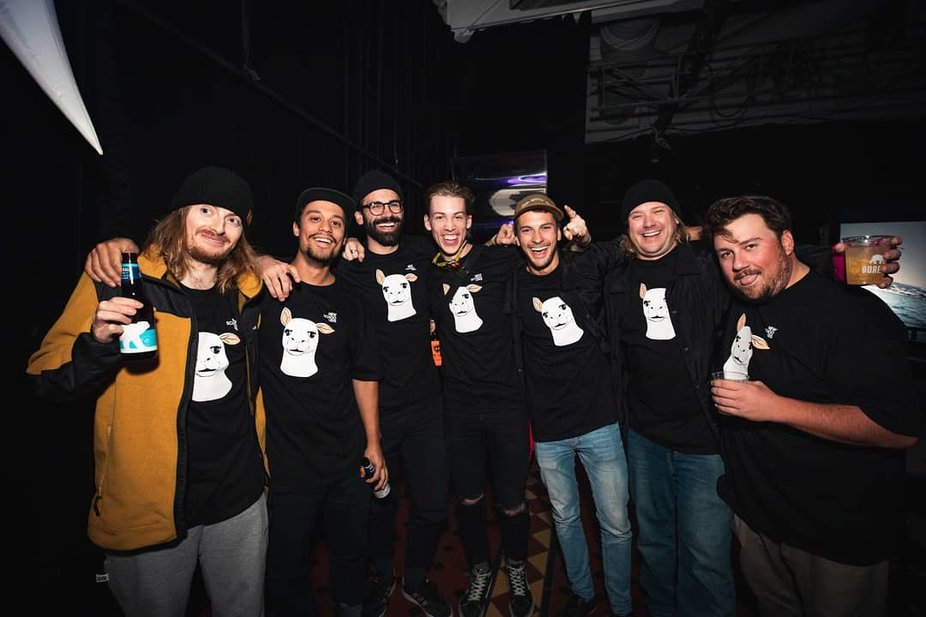 The following is Mr. Bishop's official statement:
"Overall I think this is a good strategy and a great change for Newschoolers. The team is optimistic and excited about being part of a movement that supports a healthy lifestyle. Skiing is a sport after all, and sports are about being healthy. The old days when binge drinking and excessively partying were cool - but they are over. It's time for Newschoolers to be part of the solution and set the right example for the next generation of skiers. Just kidding suckers, have fun, I'm out of here, hit me up if you want to ski, and keep skiing FREE."