A few months back Wiley competed in the Snowbird stop of the World Freesking Tour, I had the pleasure of tagging along and taking pictures. These photos may or may not have already been posted to our old blog but upon digging into my hard drive I stumbled upon them and thought they were worthy of a story, re-post?  In between putting together 2 full segments again for TGR and Level 1 (which takes an unspeakable amount of traveling) you would think upon returning home after a trip he would just relax and lap the wild cat lift at Alta. However, this not being the case Walt was in the mood for something different and a little more dicey to say the least. He wanted to go to Snowbird and really test his skiing, not for the cameras or any type of publicity, simply just ski and be shoulder to shoulder with the most grizzly, under the radar athletes in the business. I have much respect for Wiley, he stepped outside his norm and was willing to be the black sheep and try something new with a completely different field of skiers. I was just stoked to see what these competitions were all about, Walt actually had to ride in the goddamn thing! Boiler plate senders and straight lines all day, the top of the podium being the reason. Simply put it is crazy to watch and upon the morning course inspection, it was obvious how dialed you have to be, every landing was ice into bumps and repeat until you pass through the finish gates. For a camera you sometimes have multiple attempts to get a shot and multiple days to wait for good weather and snow. Not saying that is easy by any means but at a freeski event you know the conditions are going to be shit or shittier and you have one chance to stomp your run, no rebates. I think the average competitor likes the ice better anyways you can go faster and land dead center over your skis, psychos I tell you. When the event finally started it didn't slow down until the last competitor was off course, it was a lot of  how the f*%$ did they land that or Oooo they just got broke off! Sun + booze + elevation = a rowdy crowd that just fuels the competitors into going bigger and faster. In the end Wiley put together a solid run and to quote the announcer "he brought the Newschool" to this freeski course, but upon some unexpected soft snow on the last drop it ended that quickly and he didn't make the finals, yea, he was pissed. That is the all or nothing attitude that drives Wiley to be on top of his game the entire season and be able to produce so many film worthy shots, hustlin' day in day out. Corn fest blog post but someone's got to do it, best part is Wiley doesn't even know i'm posting this, maybe we will get a reaction blog when he returns from south of the boarder. Until then Party on Wayne!
ÂÂ
ÂÂ
Action shots were hard to capture during the actual event due to the massiveness of the course so there are a lot of lifestyles. Enjoy.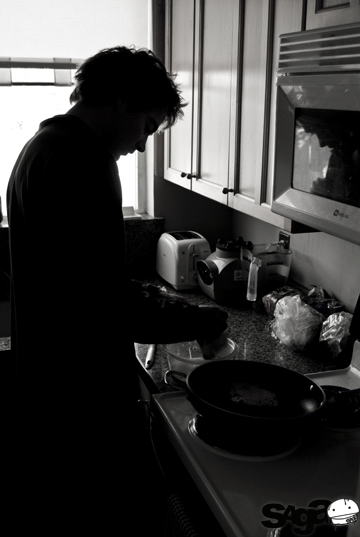 6am wake up call.
After registration it was off to the early tram ride to begin the course inspection. Despite it being early and everyone knew how serious the day ahead was going to be the mood was light, maybe thats because they're all crazy?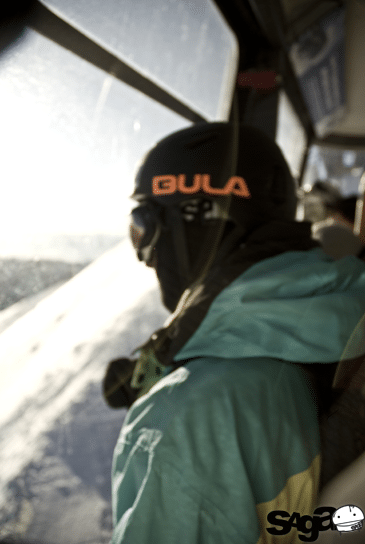 Early morning rays as the tram approaches the top station.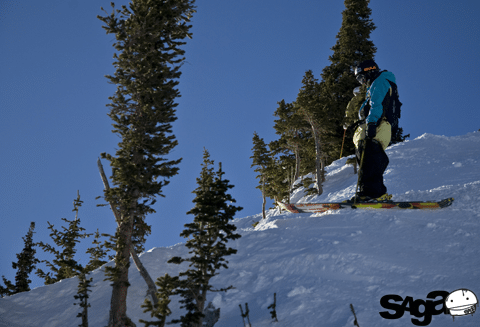 Wiley scopes the first drop during course inspection. It was intense, all the competitors on course at one time, vying to get a good look at their lines, this would be the only preview anyone would get before their run which could be hours later, it was a zoo.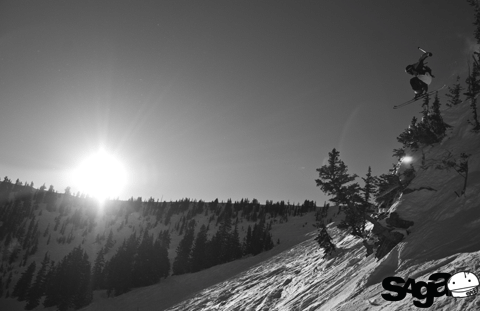 See how she feels during the course inspection, why not? Wiley dropping the hammer early.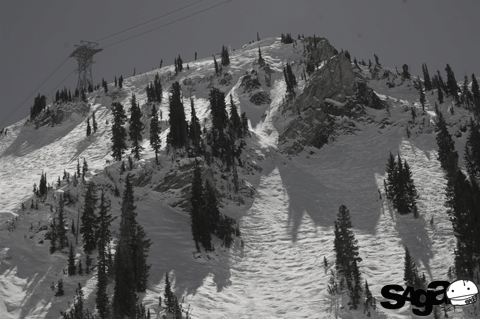 The Course from below, open to the public until the day of the event, icy, bumpy, amateurs need not apply.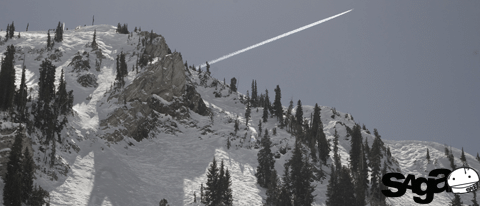 A headier shot of the course, afterburner lines included.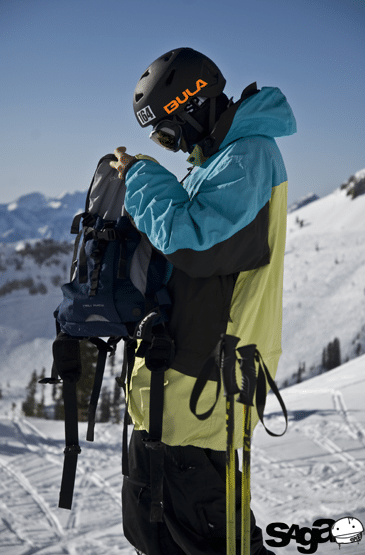 After course inspection Wiley wanted to test out the POV camera compliments of TGR, so we headed over to the backside. Don't be fooled it was a grease-fest back there too as wiley was getting "warmed" up for his run later on that day.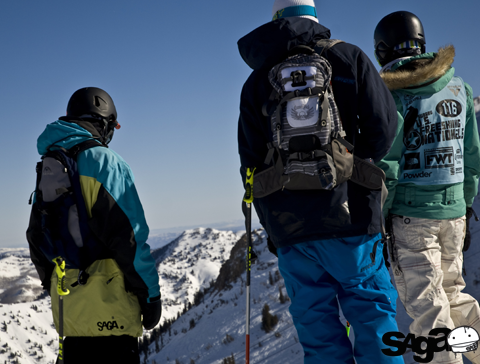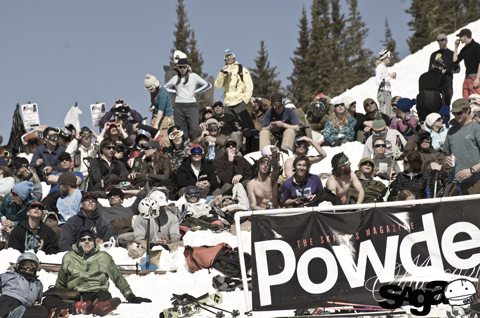 The mood on top of the course was collected and focused far different from the Nascar style booze rodeo that was happening at the bottom.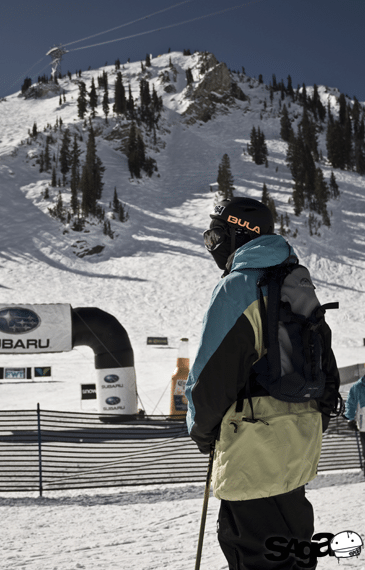 One last look before heading up to the start gate and proving he is a multi faceted athlete. That's what it takes to make it in the big leagues.
Fin.