The Suzuki Nine Queens is calling out for all talented freeski and snowboard ladies to join them in Serfaus-Fiss-Ladis, Austria. This is the opportunity of a lifetime to ride with the stars of the sport like Jamie Anderson (USA, snb) and Emma Dahlstrom (SWE, ski). The "Wanna be a Queen?" online video contest jury will be dishing out a few coveted wild cards to the event running from the 15th to the 20th of March 2015. So get filming!
https://www.newschoolers.com/videos/watch/751910/Suzuki-Nine-Queens---Ski--amp--Snowboard-Trailer-2015
The 5th edition of the legendary Suzuki Nine Queens is gearing up to another epic supersession bringing together the very best female riders to the huge castle setup. On the line-up are last year's winners Lisa Zimmermann, (GER, ski) and Elena Koenz, (SUI, snb) as well as, fresh X-games medallists Silje Norendal (NOR, snb) and Keri Hermann (USA, ski). The weeklong event is packed with photo/film shoots and it culminates in the public Big Air Contest, on Friday 20th of March 2015, where the progression of the week is put on show in a battle for the throne in front of the crowds.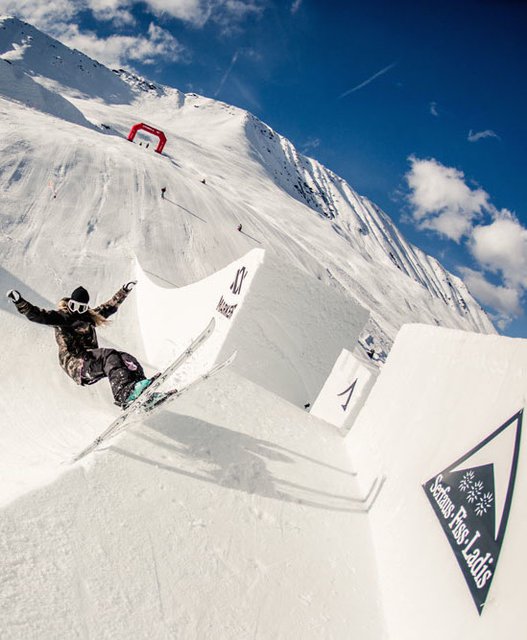 Wanna Be A Queen? - Online Video Contest
Our expert jury will be giving away 1-2 wildcards to their favourite entries in both the freeski and snowboard categories. Taking part is easy; send in a 2-minute video featuring your nine best tricks with a lot of airtime, technique and style. Display your skills on a variety of obstacles and don't miss the deadline on the 23rd of February 2015. The winners will be announced on the 3rd of March. For full details head over to http://www.ninequeens.com, where you will also find all the entries. Follow us @ninequeens.
Stay tuned for news from the Suzuki Nine Knights where this year also the snowboarders are invited. http://www.nineknightssnow.com