Hey Newschoolers! It's New Year's Eve, so we just wanted to let any and all of you from the Utah area know that Discrete Headwear (in conjuction with X96 and Budwesier) is throwing a massive party tonight in Salt Lake City to help ring in 2011 in style.
The festivities kick off at 9pm tonight at the Poplar Street Pub (242 South 200 West in Downtown Salt Lake City), and it's $5 for VIP entry and $10 public (21+ only).
All proceeds from the door will be going to the Billy Poole and "V" Foundation, and along with a set by DJ Steez, there will be tons of prizes (including a GoPro for the longest wall sit, and a Spyder jacket for the longest handstand against a wall, plus swag from Atomic, Smith, Skullcandy, Backcountry.com and more) and appearances by Dash Longe, Jen Hudak, Wiley Miller, Julian Carr, Parker Cook, Rachael Burks, Todd Ligare and many more.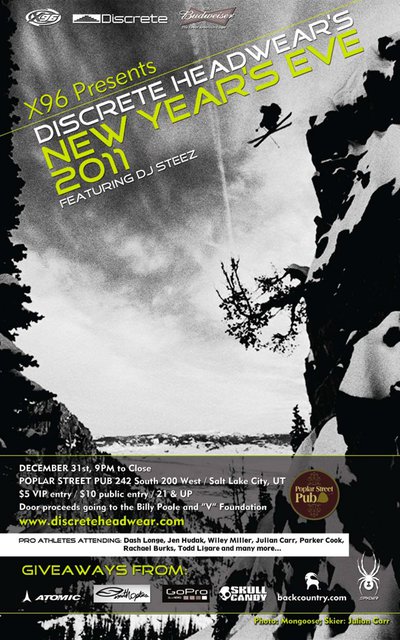 So if you live in Utah and are scratching your head over what to do tonight, head down to the Poplar Street Pub to celebrate the end of 2010 and the beginning of 2011 with your fellow skiers.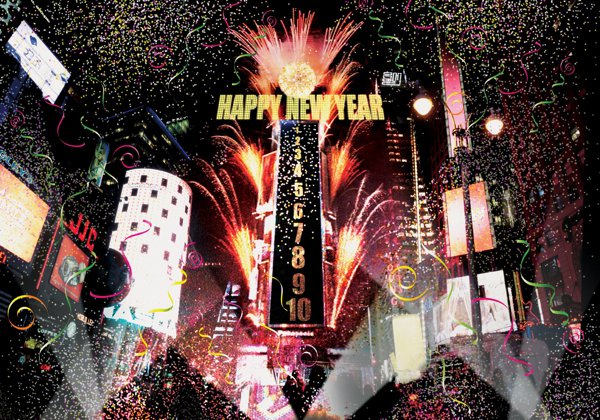 On behalf of everyone at Discrete Headwear and Newschoolers, Happy New Year!