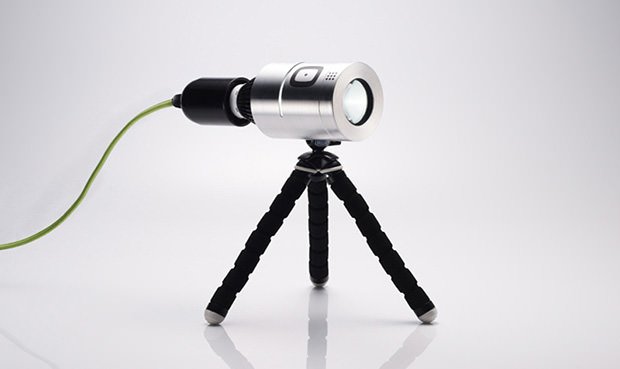 Have some slide film sitting around and no slide projector to show them off with? Diapod is a tiny product designed for you. It's a simple and lightweight slide projector that uses a tabletop tripod, aluminum body, and LED light to project your slide film photos.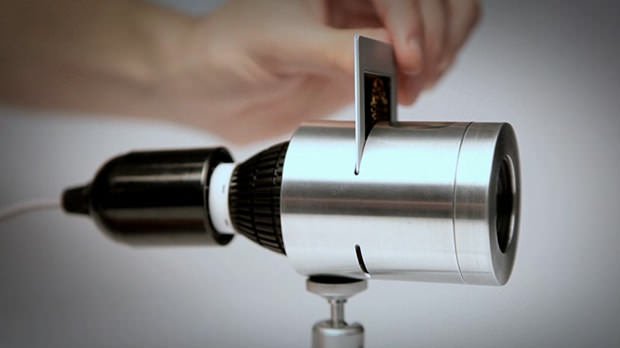 Here's a short video showing how it works:
The Diapod is a slick projector, but if you're looking for the cheapest solution it's probably not for you: they cost ?118 (~$153) over on the official website, while ordinary slide projectors can be had for less.