Words by Alli Sports
Photos by Matt Sklar
The Women's Freeski Slopestyle Semi-Final at the Dew Tour iON Mountain Championships at Breckenridge, Colorado took place under constant snowfall on powdery slopes making for a true winter competition setting and feel.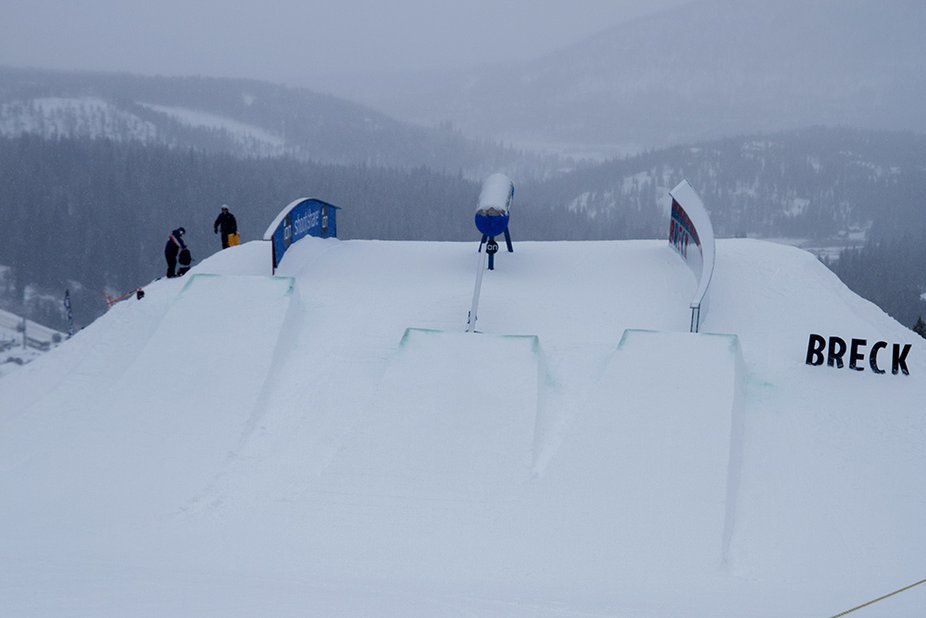 Photo by Matt Sklar
This year, the Dew Tour went all out to create one giant stop at Breck, which in turn made for great competition between the riders for the chance to take home a Dew Cup. The format of the semi-final consisted of ten women each taking two runs down the course with only the top score counting toward the overall win. With only the best six scores pulling the skiers into the final tomorrow, every lady on course threw down everything they had on the snowy slopes!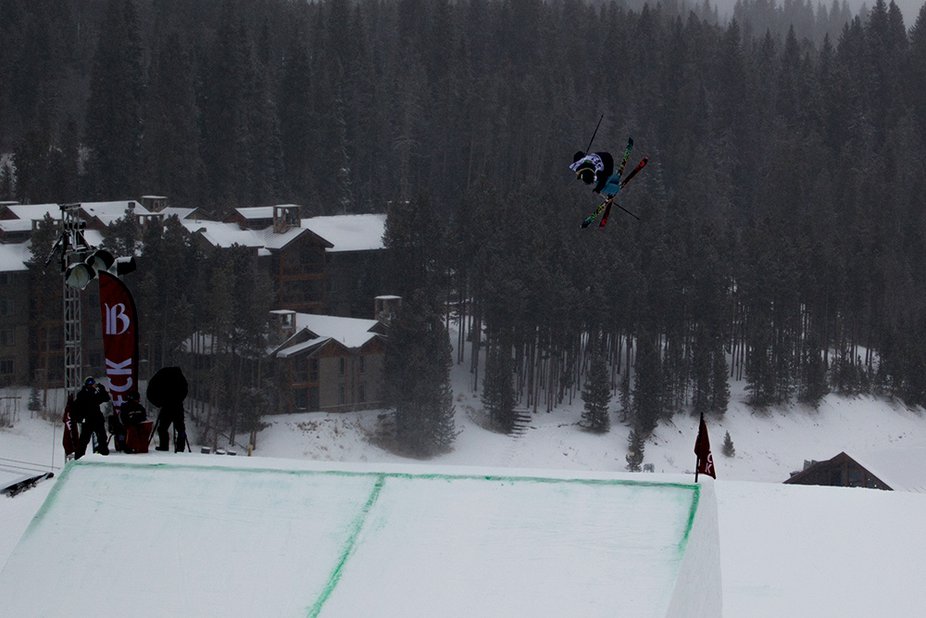 Dara Howell. Photo by Matt Sklar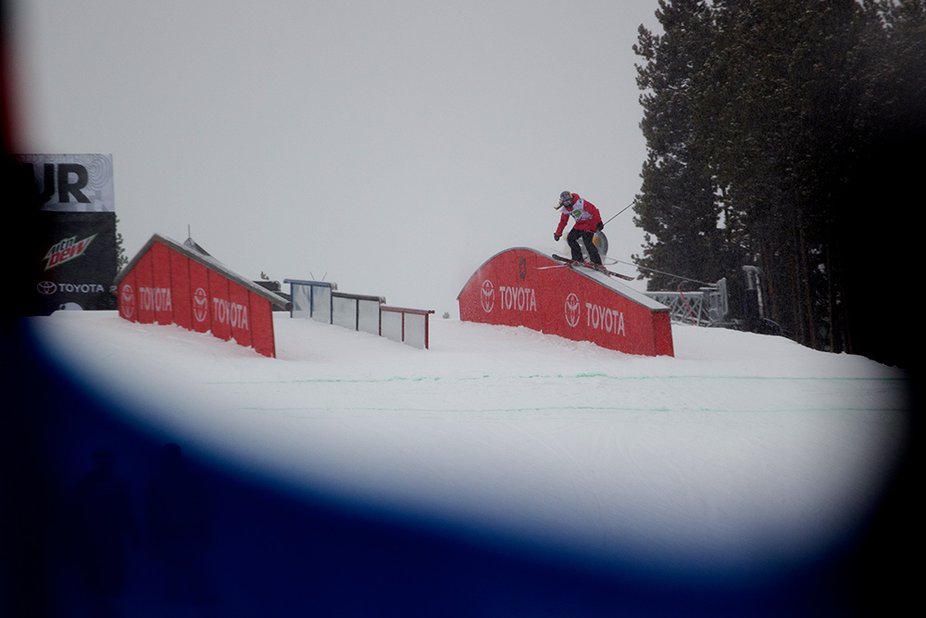 Kaya Turski. Photo by Matt Sklar
Coming into the event it was up in the air as to who would ski out on top, but after the runs were complete it was clear – Emilia Wint took it with her first run of stomped slopestyle variety. Wint threw down a 270 onto the flat-down, a straight air onto the wall ride and a backflip japan grab on the first jump, followed by a 540 mute grab into a switch rodeo 540 safety grab.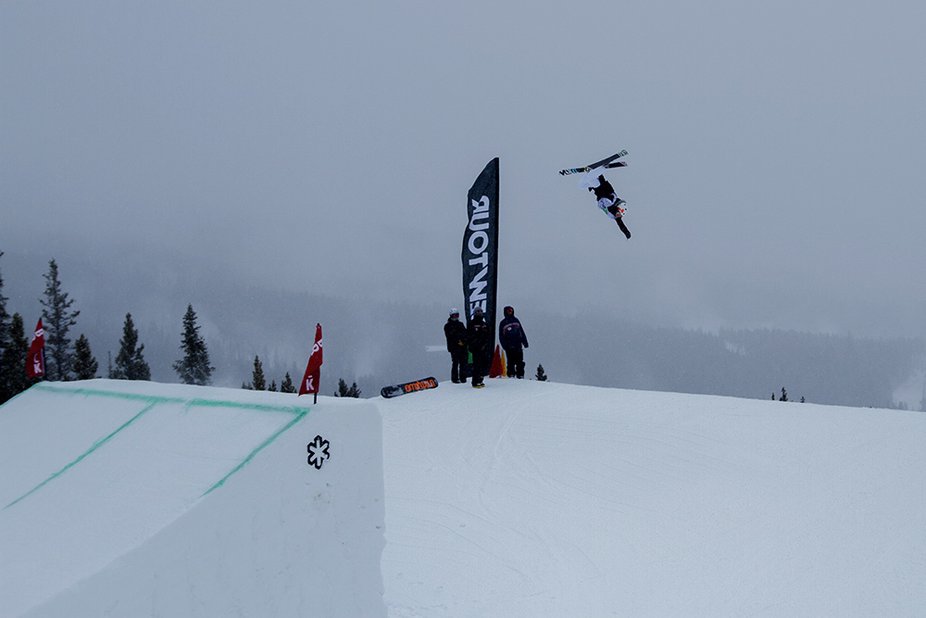 Emilia Wint. Photo by Matt Sklar
Wint expressed her excitement saying, "I am super stoked to be qualifying first, Breckenridge is my home mountain, I represent them and it is so awesome to compete here."
Results
1) Emilia Wint - 87.50
2) Anna Segal - 82.50
3) Kaya Turski - 81.75
4) Dara Howell - 81.00
5) Yuki Tsubota - 80.25
6) Ashley Battersby - 77.50
cut-off
7) Eveline Bhend - 68.50
8) Rose Battersby - 64.75
9) Emma Whitman - 40.25
10) Keri Herman - 39.25
Stay tuned for for videos from this event, along with more coverage on the Winter Dew Tour, which culminates tomorrow with Women's and Men's Ski Slopestyle Finals, which you can watch live on NBC.. For a look at the full schedule of events at Dew Tour, click here, and for the TV schedule, click here.