Words & photos: John Vandervalk
Video: Neil Sotirakopoulos
It's time for yet another update here from Breckenridge, Colorado at the first stop of the Winter Dew Tour.
After two solid days of greybird and flurries, Mother Nature finally cleaned up her act tonight in time for the Ski Superpipe Prelims with clear and bitter cold skies.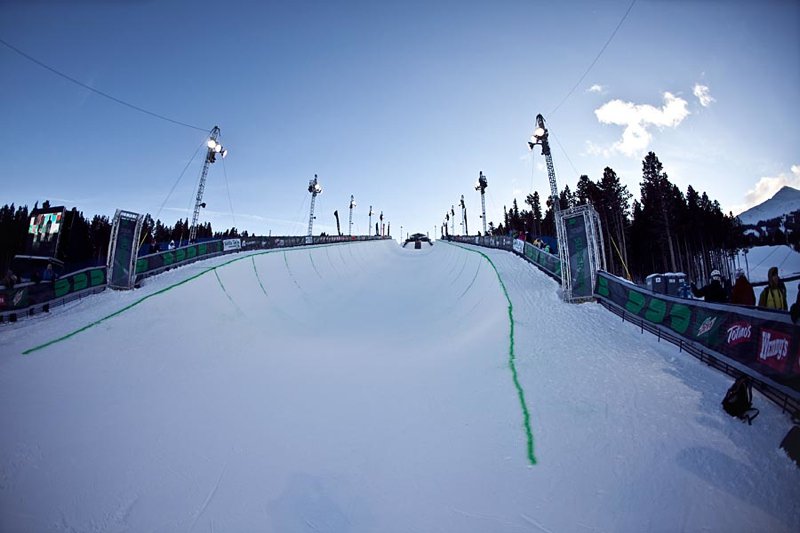 As a result, the top nine competitors from yesterday's Superpipe Qualifiers stood blue toe-to-blue toe with 14 of the 16 pre-qualified athletes (as Justin Dorey and Simon Dumont are already pre-qualified all the way to the finals after their top three overall performances at last year's Dew Tour), and much like the weather, they did not disappoint.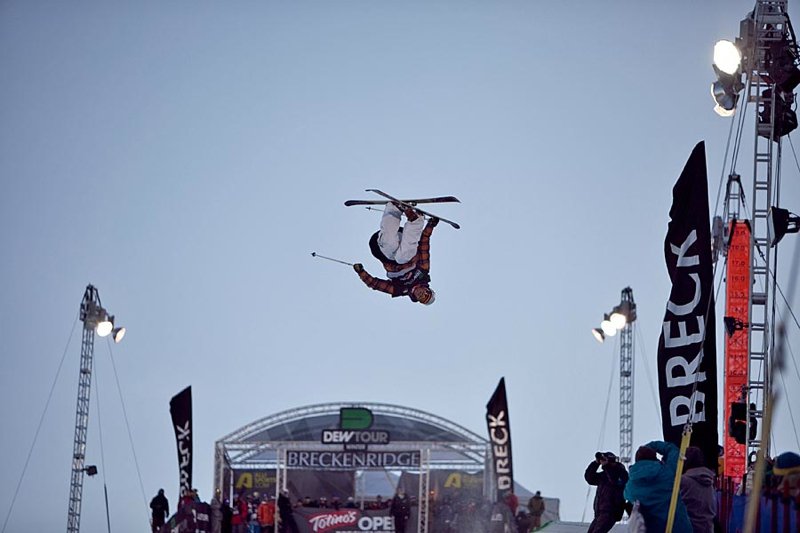 Mike Riddle
Mike Riddle was the man of the hour tonight, qualifying first with some of, if not the biggest airs of the evening, helping him score a more than solid score of 92.50.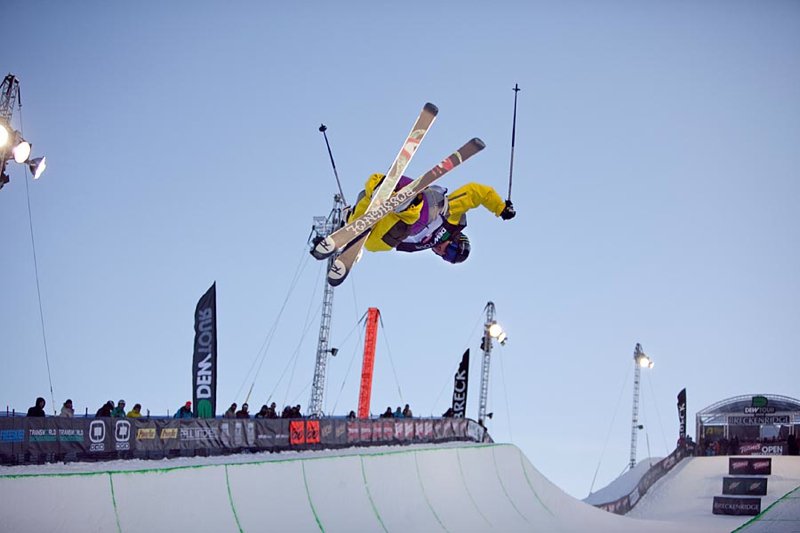 Xavier Bertoni
A few points behind him was X Games gold medalist Xavier Bertoni, whose consistency and technicality seems more and more like a relaxing walk in the park for the uber-talented Frenchman from La Clusaz.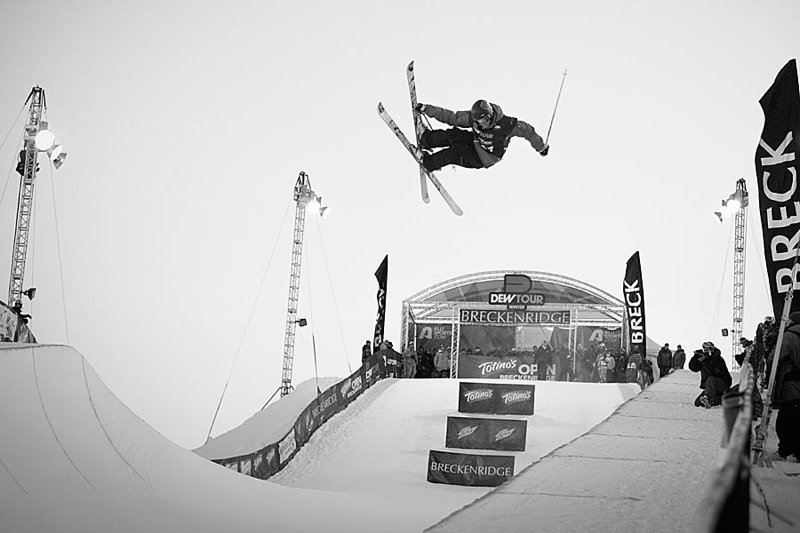 Kevin Rolland
His partner in crime Kevin Rolland rounded out the top three, highlighted by his massive double cork 12 mute which has to be seen to be believed, and see it you will in finals. Rolland also proved what a machine he is by going even bigger on his second run, despite the fact that he had already firmly secured a spot in tomorrow night's festivities on his first run.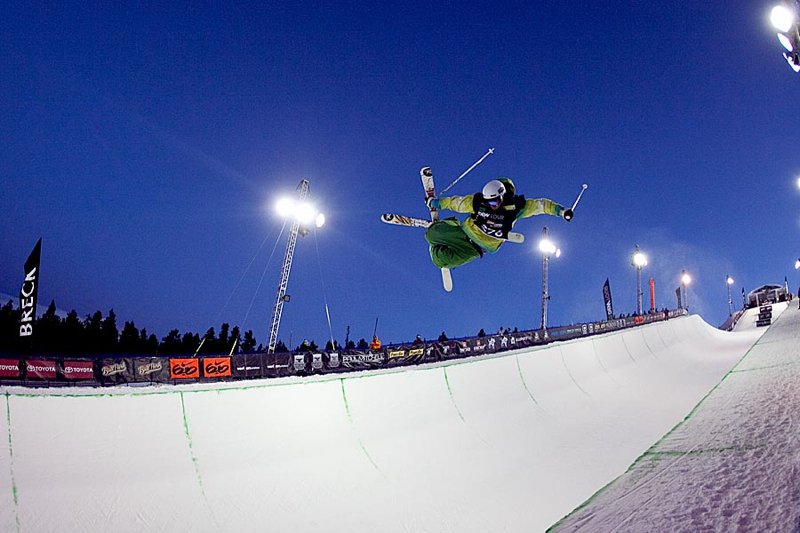 David Wise
The quickly up-and-coming David Wise, actually forget that description, because he's already here! Wise threw down one of the biggest hits of the night with a stratospheric flat 3 on the first hit of his first run, which he later said "I thought I was going to die," when asked to describe it, and was rewarded for his near death experience accordingly by placing fourth. He'll be one to watch no doubt.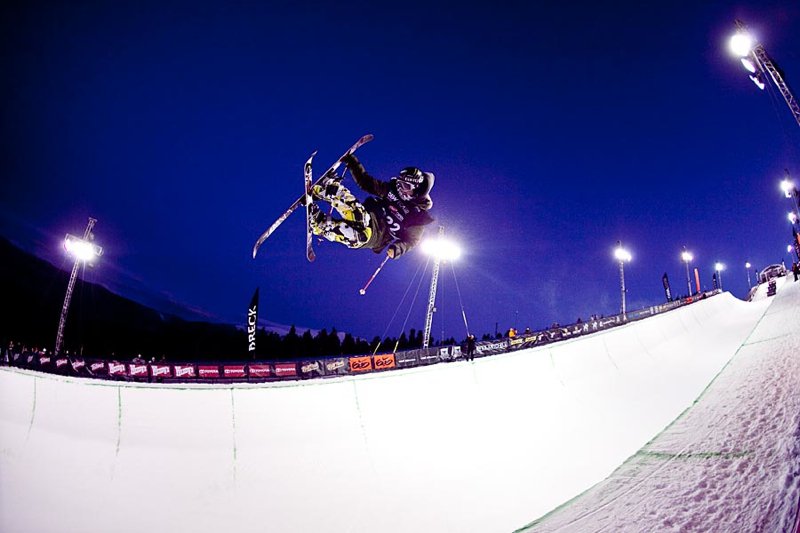 Jossi Wells
Behind Wise was Jossi Wells, who wasn't going quite as big as some of the others but as always, his technical prowess was easily and undeniably one of the best. Matt Margetts also showed off his tech-saavy skills, and redeemed his slopestyle hiccup from earlier today by placing sixth.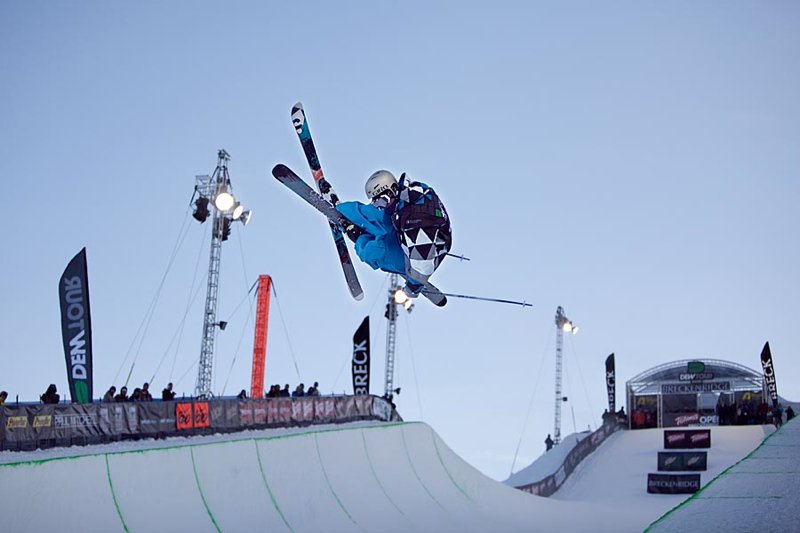 Thomas Krief
Rounding out the final ten that will move on to tomorrow night was France's very own Thomas Krief, who was bringing new meaning to term massive in his own right, the always on-point Dan 'The Man' Marion, the now official Dew Tour Bubble Boy, Banks Gilberti, and the not to be forgotten Matt Duhamel.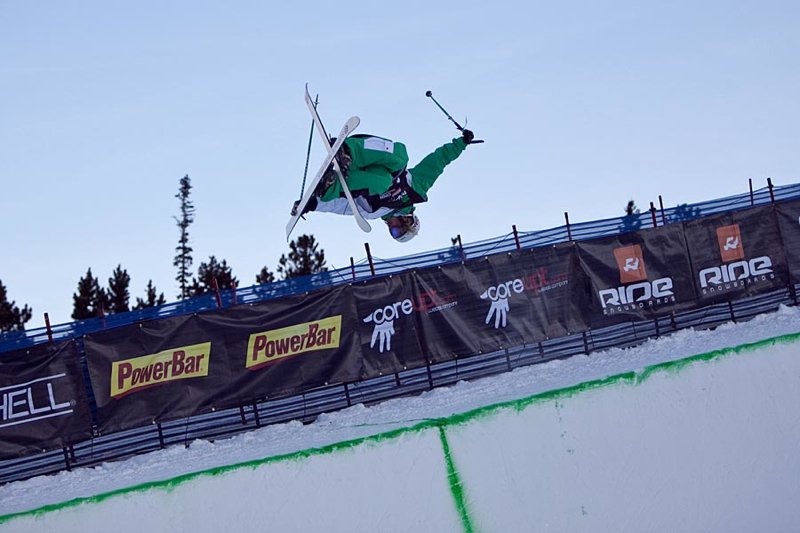 Banks Gilberti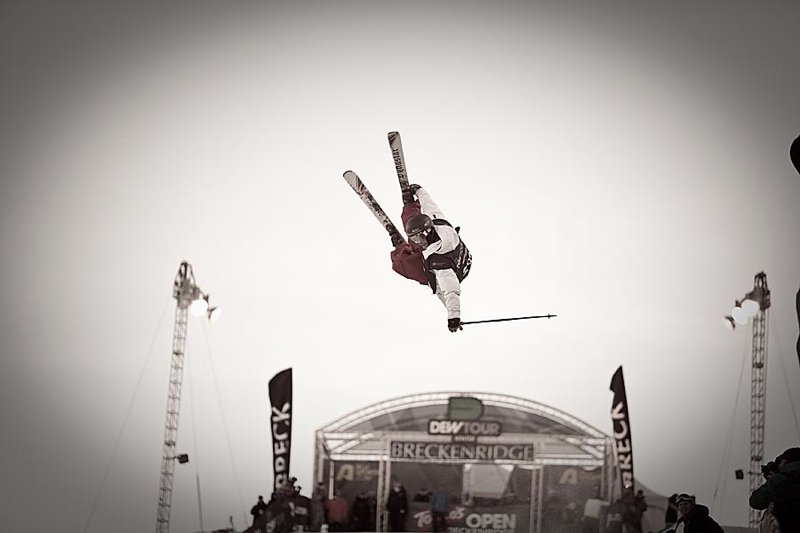 Matt Duhamel
Just missing the cut was the king of good times, Peter Olenick, who was throwing down some of the smoothest doubles of the day but couldn't put it all together, and frequent podium dweller and crowd favorite Colby James West, who fell on both of his runs.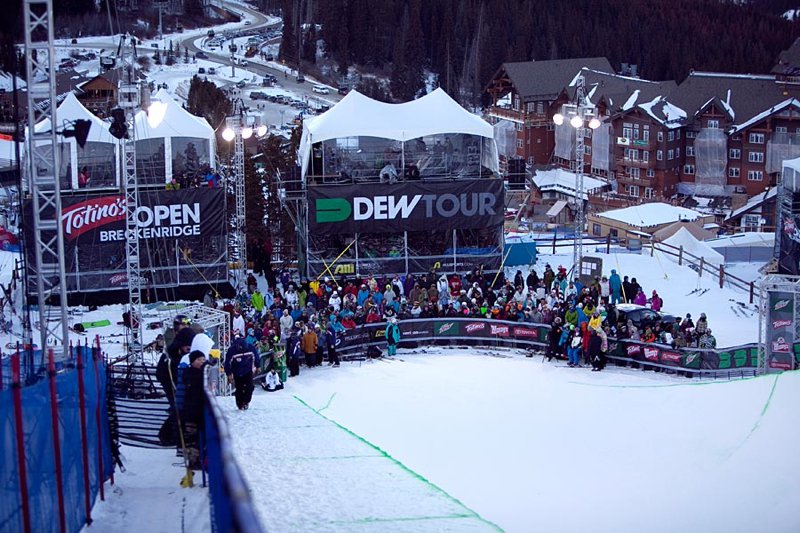 Dew Tour continues tomorrow with quite possibly the biggest day of the weekend, beginning with Slopestyle Prelims in the afternoon and Superpipe Finals in the evening. Stay tuned to NS, as we'll be bringing you all the action as soon as it happens.
Results
1) Mike Riddle - 92.50
2) Xavier Bertoni - 90.00
3) Kevin Rolland - 88.75
4) David Wise - 85.00
5) Josiah Wells - 81.75
6) Matt Margetts - 81.25
7) Thomas Krief - 79.75
8) Dan Marion - 73.75
9) Banks Gilberti - 70.25
10) Matt Duhamel - 69.00
cut-off
11) Peter Olenick - 66.75
12) Christian Allen - 65.00
13) Duncan Adams - 63.50
14) Noah Bowman - 63.25
15) Colby West - 62.00
16) Tucker Perkins - 57.50
17) Lyndon Sheehan - 51.00
18) JP Solberg - 41.75
19) Byron Wells - 36.25
20) Tyler Peterson - 29.75
21) Gus Kenworthy - 8.25
22) Walter Wood - 6.25
23) AJ Kemppainen - DNS
Video by Neil Sotirakopoulos (http://www.orage.com)