Words & photos: Felix Rioux
Mike Riddle has kicked off his winter with a big bang by winning the first major contest of the year at Ski Superpipe Finals at the first stop of the Winter Dew Tour in Breckenridge, Colorado.
Many of the finalists took some heavy spills tonight, as virtually all of them were going for broke in attempt to one up each other with a quiver of doubles, which nearly every competitor attempted. The slightly smaller size of Breckenridge's pipe in comparison to the beast at Copper that everyone had been training on may very well have played a part, but nonetheless it was a truly epic night for pipe skiing, and got the ball rolling lightning fast for this winter's competition circuit.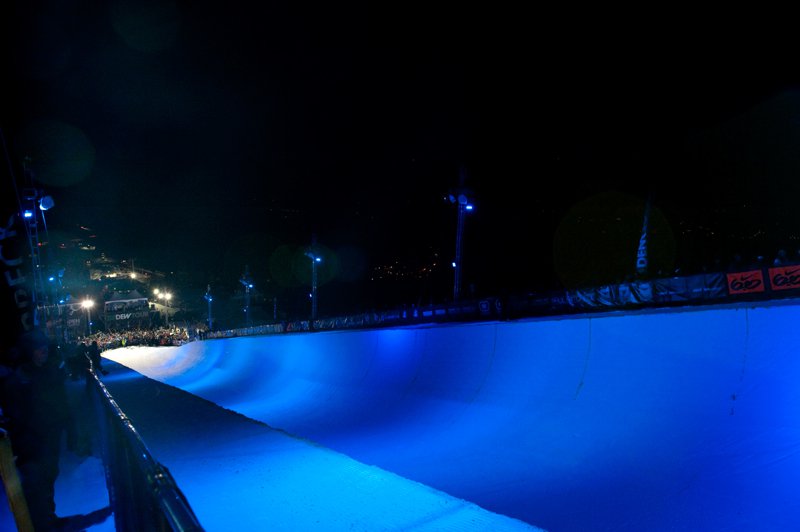 Riddle was the crystal clear winner tonight, topping one of the strongest fields in the history of competitive pipe skiing by throwing a near flawless and overly aggressive run that included a diverse mix of tricks, highlighted by a huge double and a gargantuan version of his trademark flatspin 360 bow and arrow grab.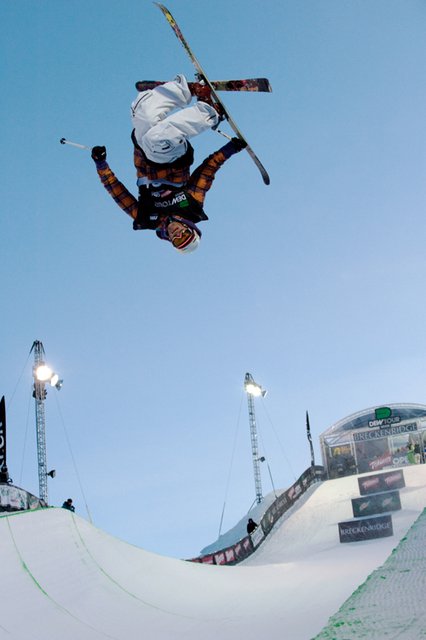 Mike Riddle
Just a few notches behind him was the lovable Kiwi Jossi Wells, who skied absolutely superb tonight, putting on a smorgasbord of his finely tuned technical skills for all to dig into. His offering included, among other trickery, a huge double in the middle of his run and a switch 9 shifty on his last hit, which many claimed to be the nicest trick of the evening. It also appeared as though he got the most hits out of anyone in the game.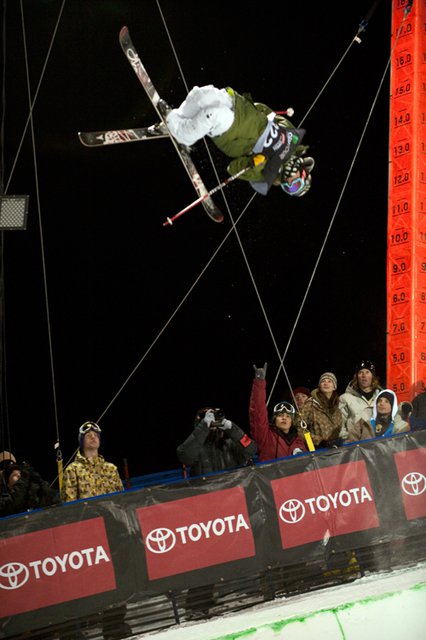 Jossi Wells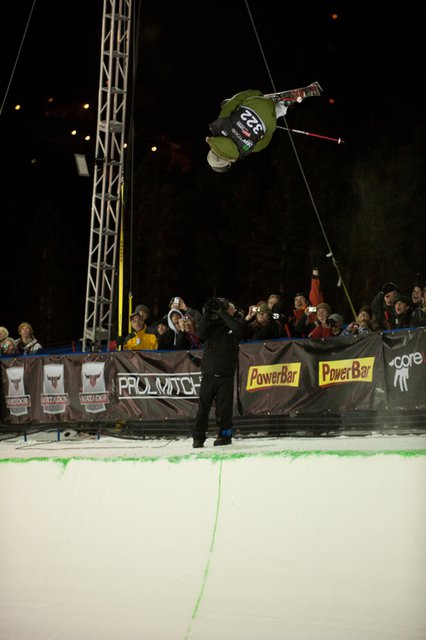 2009 X Games gold medalist Xavier Bertoni nabbed the last spot on the podium, with an ultra-clean run that included a big ol' first hit double, a gnarly flatspin 3, and multiple spins in every which way as we've all come to expect from him.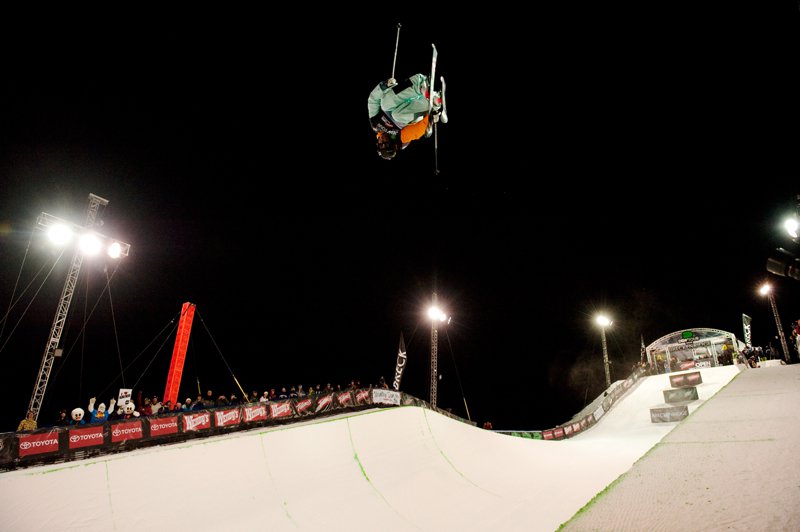 Xavier Bertoni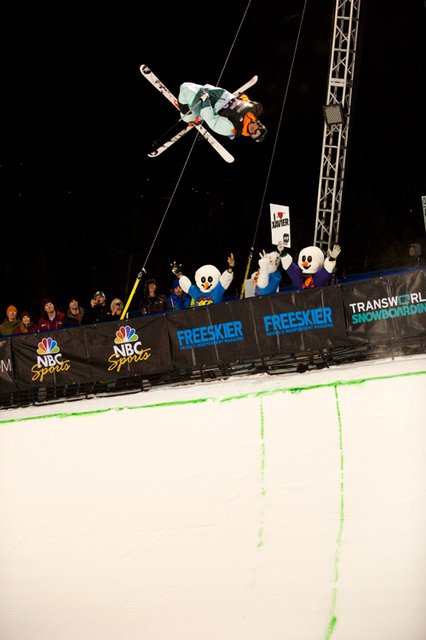 His French counterpart Kevin Rolland trailed just behind in fourth, and what a show he put on tonight by attempting the first ever double cork 12 in a pipe competition on the first hit of his first run, be unfortunately failed to put it down despite stomping it in practice. He bounced back right out of the gate on his second run though, stomping a whiskey flip off his first hit with the best grabbed double of the night, and arguably the biggest.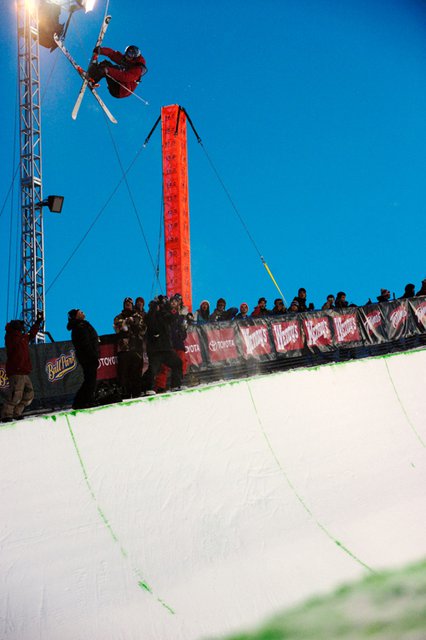 Kevin Rolland
Two of the top three on last year's overall Dew Tour, the always threatening Justin Dorey and Simon Dumont, placed fifth and sixth respectively, with Dorey putting down a technical mastermind of a run that included a double and flatspin 3's both ways, but landed a touch sloppy near the bottom of the stunt ditch.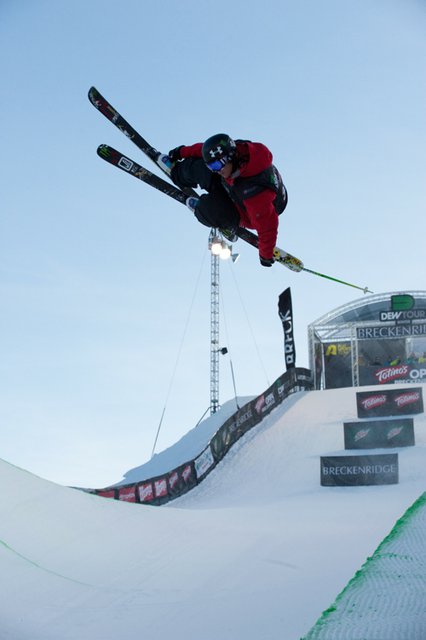 Justin Dorey
To no one's surprise, Dumont absolutely sent it, with picture perfect 9 tails and a large and in charge double mid-run, but may have been docked points due to the lesser number of hits compared to his comrades.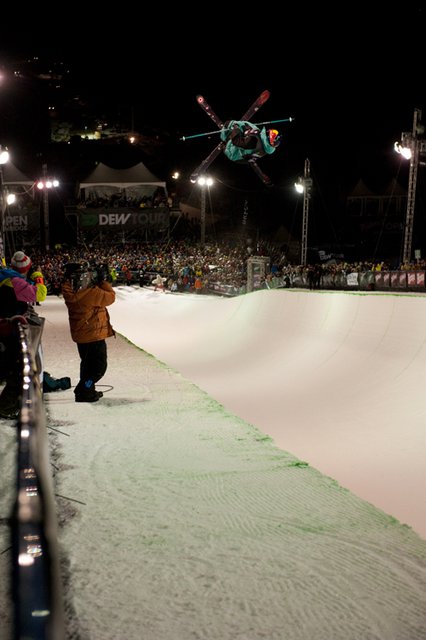 Simon Dumont
Rounding out the top 10 where Matt Duhamel, Banks Gilberti (who was excitedly in second after the first run), Dan Marion, and Matt Margetts, who attempted massive doubles (and 9 and 12) on the first hit of each of his runs but couldn't bring them to his feet.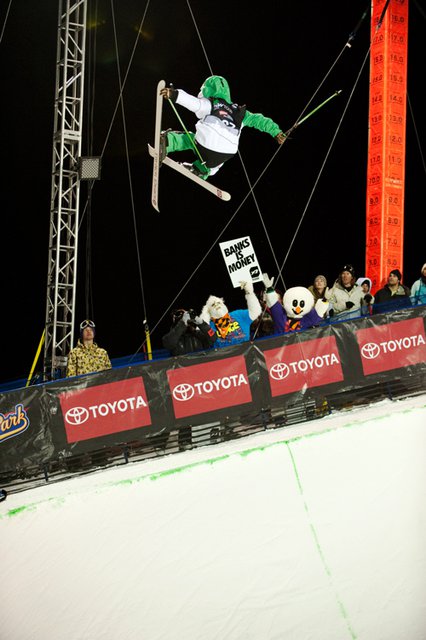 Banks Gilberti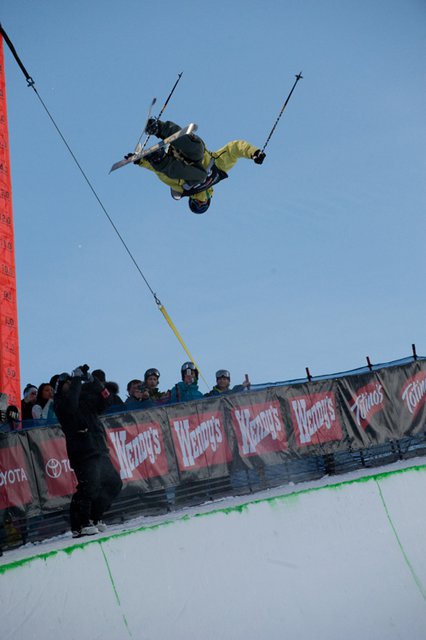 Dan Marion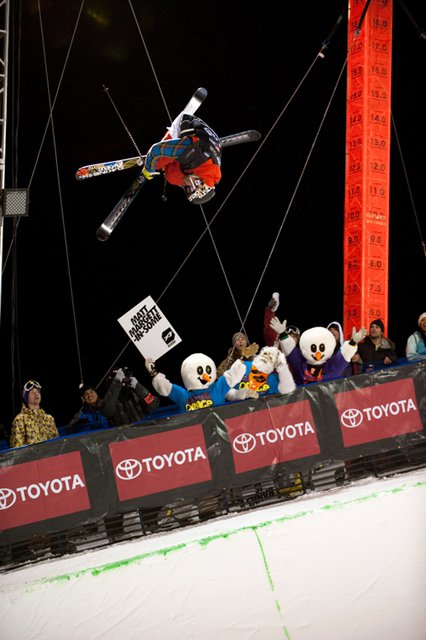 Matt Margetts
The final two spots went to Thomas Krief of France, and David Wise, who like Rolland brought new meaning to the term givin'er by attempting to throw the first-hit double cork 12 that he had been landing cleanly in practice, but failed to put it down.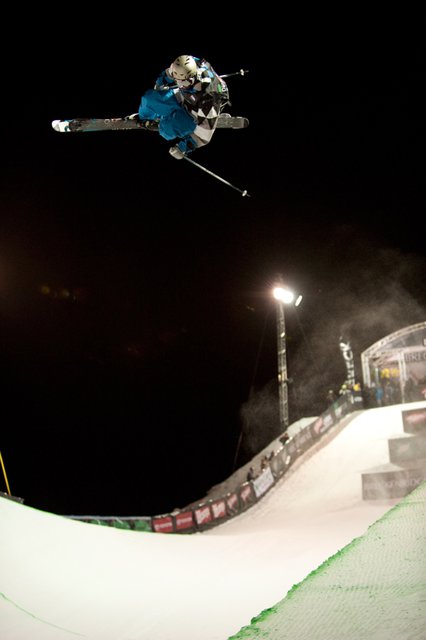 Thomas Krief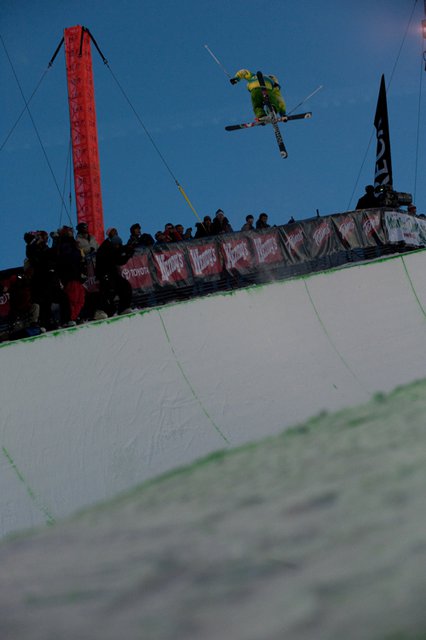 David Wise
That's all for tonight from Breckenridge, but don't you move a muscle, as the first stop of the Winter Dew Tour continues and concludes tomorrow with Ski Slopestyle Finals from 10:30am - Noon MST, and naturally, NS will be hooking you up with a full update on everything that goes down in the slopestyle three-ring circus. Also be sure to check out everything that went down tonight in Superpipe Finals on the USA Network, beginning at 9pm PST/Midnight EST. It's worth staying up for.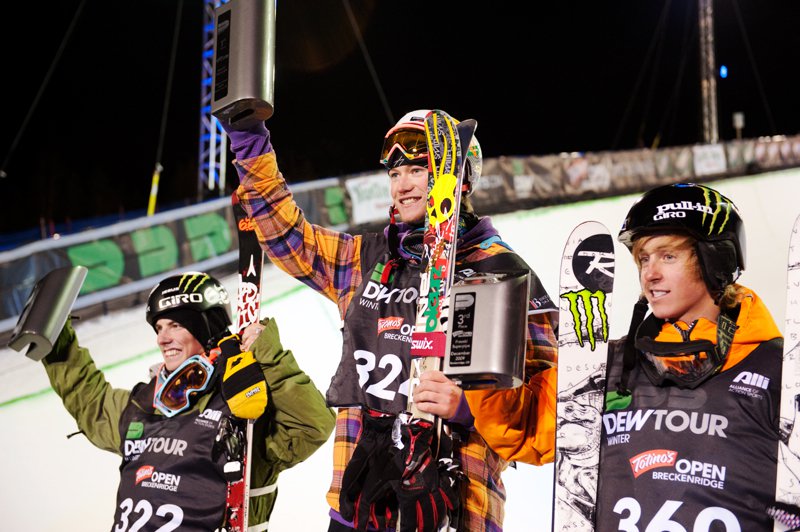 Results
1) Mike Riddle - 93.00
2) Jossi Wells - 91.50
3) Xavier Bertoni - 90.75
4) Kevin Rolland - 87.75
5) Justin Dorey - 82.50
6) Simon Dumont - 81.00
7) Matt Duhamel - 76.25
8) Banks Gilberti - 67.75
9) Dan Marion - 60.25
10) Matt Margetts - 50.25
11) Thomas Krief - 46.00
12) David Wise - 14.25
NSTV at Winter Dew Tour by Craig Lamond of Frnt Row Productions