Words & photos: Rocky Maloney
After a beautiful bluebird morning during Superpipe Finals, the clouds rolled in this afternoon for Slopestyle Prelims making the light a little flat, and the course a little sketchy for the stacked field of slopestyle competitors.
However Mother Nature didn't prevent many a doubles from being thrown down, and basically, if you weren't doing them, it was going to be a tough day for you. Everyone from TJ Schiller to McRae Williams were engaging in a double flip/cork bonanza this afternoon, causing the crowd's heads to turn in more ways than the competitors were.
The always stylish and smooth Banks Gilberti helped kick the afternoon off, but unfortunately couldn't do enough to get himself into the finals, just missing the bubble.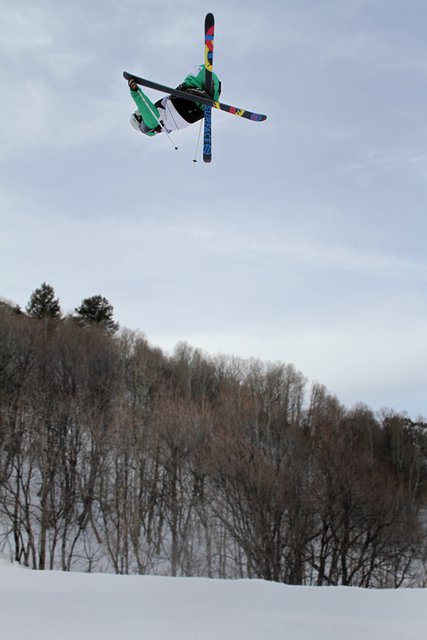 Banks Gilberti
However Charles Gagnier, Bobby Brown, and Elias Ambuhl faired better, stomping tricks left, right and center and scoring themselves starring roles in tomorrow's big show.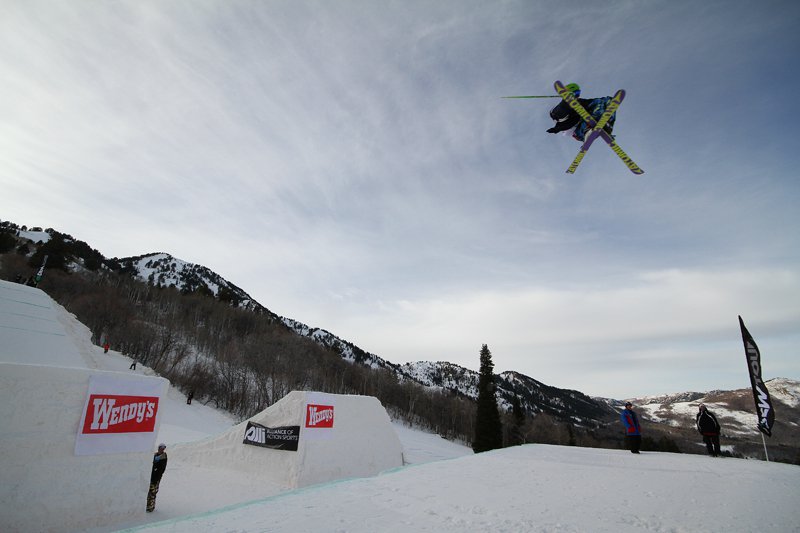 Elias Ambuhl
Ian 'Chug' Cosco also played the double game, laying down a solid dub cork 1260 amongst other trickery to settle himself into the finals. Not a bad way to commemorate the release of his latest episode of Chug Life, which is dropping on NS later tonight.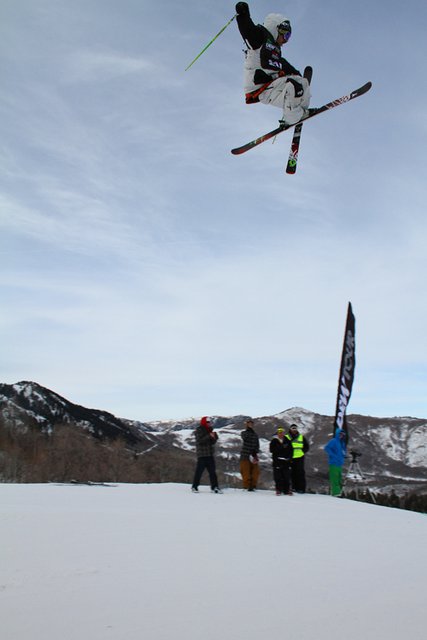 Ian Cosco. Stay tuned for his latest creation, Chug Life 8, dropping later tonight only on NS.
New kid on the block McRae Williams showed up ready to hang tough. One of the more unknown names in the competition, McRae came in looking to make a name for himself, and did just that by being well ahead of the field after his first run, eventually finishing in 5th.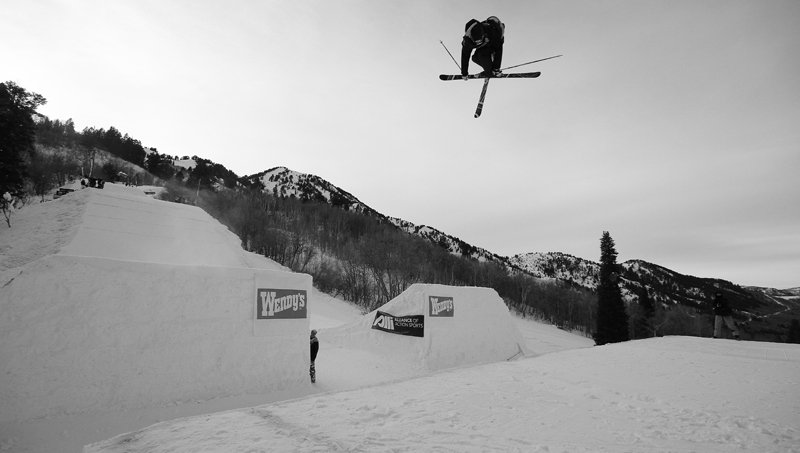 McRae Williams, mid-double.
Phil 'B-Dog' Casabon was also in the house, showing everyone at Snowbasin what style looks like in its purest form, and the judges took note, awarding him with 4th place for his efforts.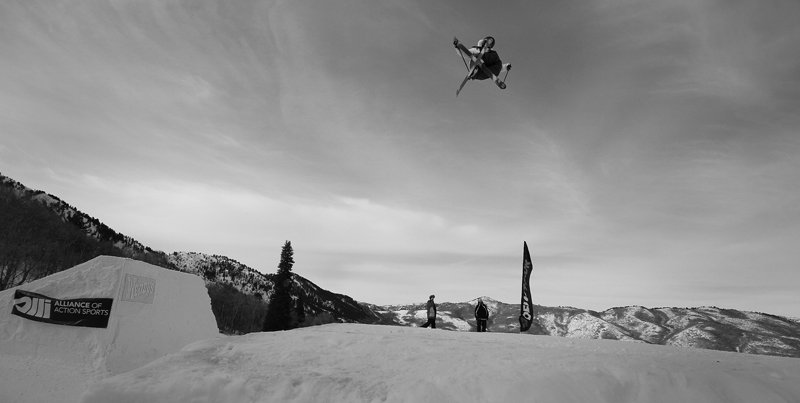 Casabon = Style. Need I say more?
The always consistent TJ Schiller continued to redefine the meaning of on-point, with flawless doubles and flawless landings, and will surely be a serious threat in tomorrow's finals, while Alexis Godbout showed why he may just be one the best slopestyle skiers in the business by placing second just ahead of Teej.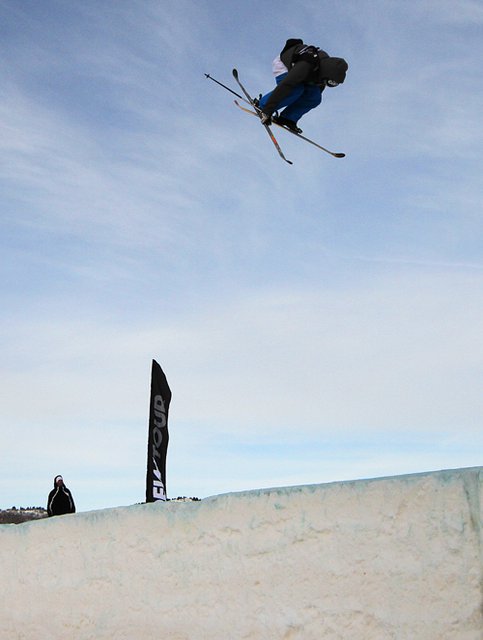 TJ Schiller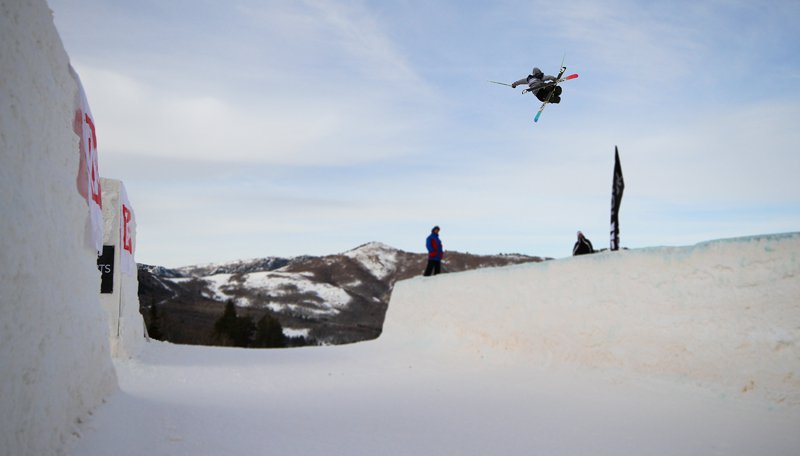 Alexis Godbout
But the talk of the town at Dew Tour was wonderboy Jossi Wells, who had a absolutely stunning and amazing day. Right after winning Superpipe Finals Jossi hustled his way over to the slopestyle course, and with very little training, slayed his way through the jumps and rails and murdered every single feature, taking the top qualifying spot with a score of 89.67. The Kiwi is on fire!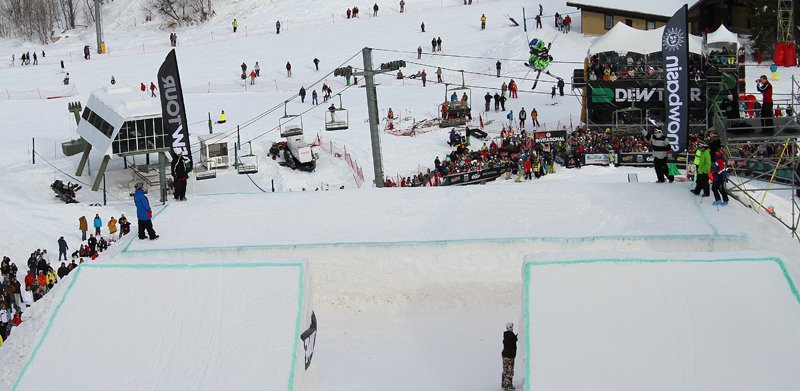 Jossi Wells. Killing it!
Results
1) Jossi Wells - 89.67
2) Alexis Godbout - 89.50
3) TJ Shiller - 87.00
4) Phil Casabon - 86.67
5) McRae Williams - 85.67
6) Ian Cosco - 85.33
7) Elias Ambuhl - 85.17
8) Bobby Brown - 84.00
9) Charles Gagnier - 81.33
cut-off
10) Elvis Harsheim - 80.50
11) Banks Gilberti - 79.67
12) Anders Backe - 75.83
13) JF Houle - 75.00
14) Russ Henshaw - 71.50
15) Matt Walker - 71.33
16) Simon Dumont - 71.00
17) AJ Kemppainen - 71.00
18) Jacob Wester - 66.00
19) Pekka Hyysalo - 65.83
20) Colby James West - 60.50
21) Charlie Lasser - 35.33
22) Sean Jordan - 25.50
23) Dane Tudor - 16.00
24) Alex Scholpy - 13.00
25) Mike Riddle - DNS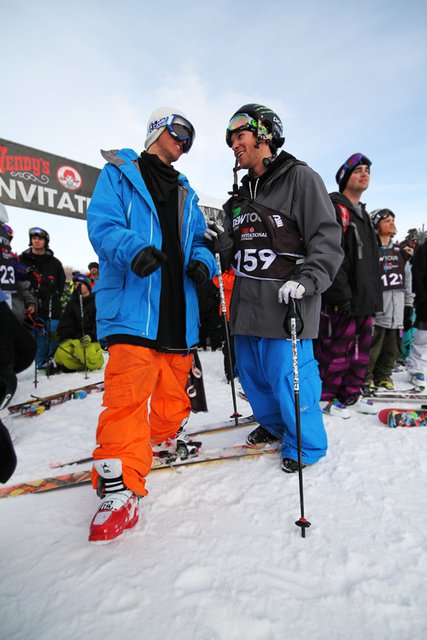 TJ Schiller & Tom Wallisch, who is pre-qualified for tomorrow's finals along with Andreas Håtveit and Sammy Carlson after their podium at the first stop of the Winter Dew Tour.
Stay tuned to NS for coverage on tomorrow's Ski Slopestyle Finals. And if you're in the area, be sure to make the trek up to Snowbasin tomorrow morning for what's sure to be one hell of an amazing show of skiing, and then check out everything that went down in finals tomorrow night on the USA Network from 11pm – 1am PST.