Words by Rocky Maloney
Photos by Rocky Maloney & Trevor Woods
The first 'official' day of the Winter Dew Tour Toyota Championships kicked off today with bright blue skies, sunshine and the top female and male skiers in ski slopestyle prelims. Following yesterday's Last Chance Qualifier there was a lot of anticipation going into today's event, as being the final stop of the Winter Dew Tour everyone was out to fight tooth and nail for a spot in Sunday's finals.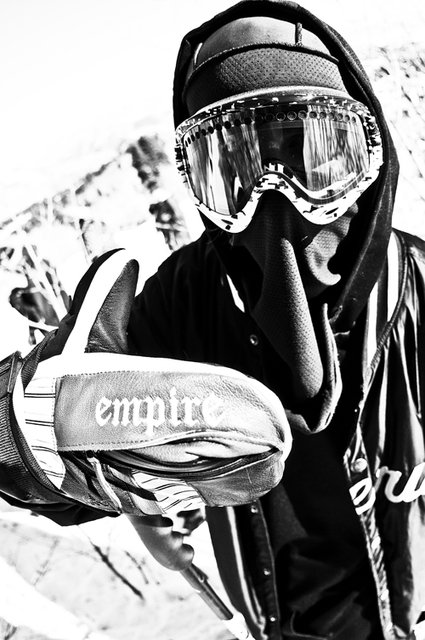 E-Dollo out enjoying the sunshine. Photo: Trevor Woods
The day began with 13 ladies set to drop for the first run of prelims, with only the top five moving on to the big show. Anna Segal put down a solid first run with a high score of 85.00 after a 270 out of the a-frame rail into a 270 out of the flat rail, followed by a 540 and capped off with a big flat 360. The Australian took the last qualifying spot and will be on the hunt for another podium finish on Sunday.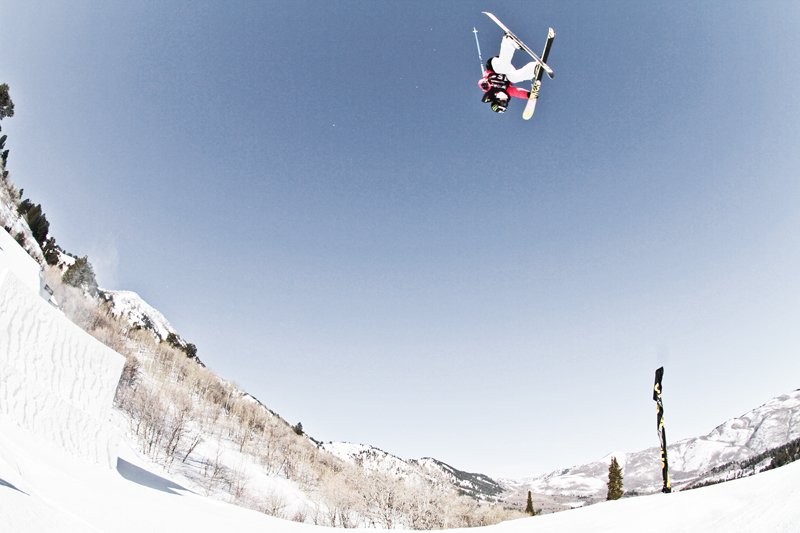 Keri Herman
Keri Herman also put together an impressive second run that included one of the most stylish and corked out 540's of all the ladies. Keeping it fresh on the rails as well, Herman finished her day with an 89.67 in fourth place.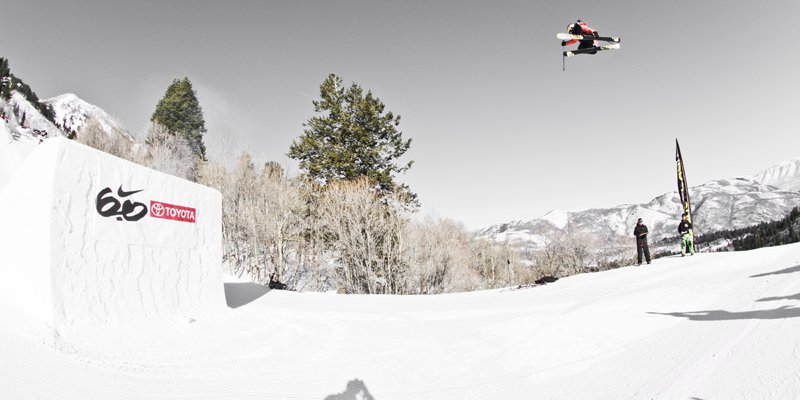 Kaya Turski
Candians Kaya Turski and Kim Lamarre placed just above their American counterpart in third and second respectively. Turski had two excellent runs throughout the day, linking 540's into a switch 540 off the last jump, while Lamarre started off her run big, getting a push from the starters and stomping a large disaster 270 onto the down box followed by a left 540 into a big zero spin over the last hit.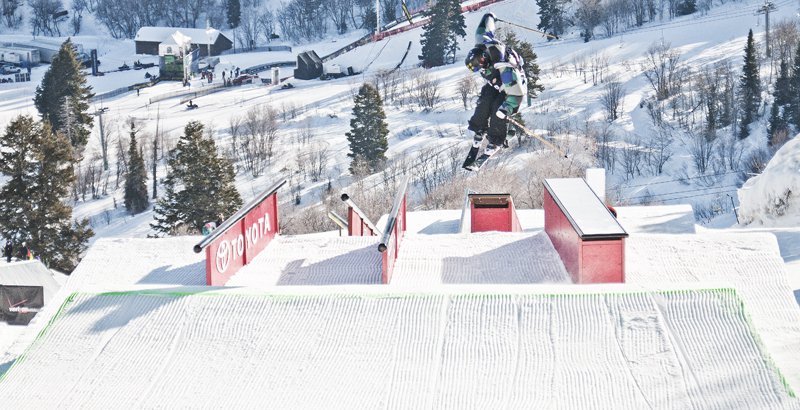 Kim Lamarre. Photo: Trevor Woods
Devin Logan continued her dominance of prelims on this year's competition circuit by laying down the top run of the day during her first crack at it. With a huge cork 720 off the first jump followed by the stomping of a big rodeo 540, the young Logan skied her way into the top spot going into Sunday's Finals with a 91.67.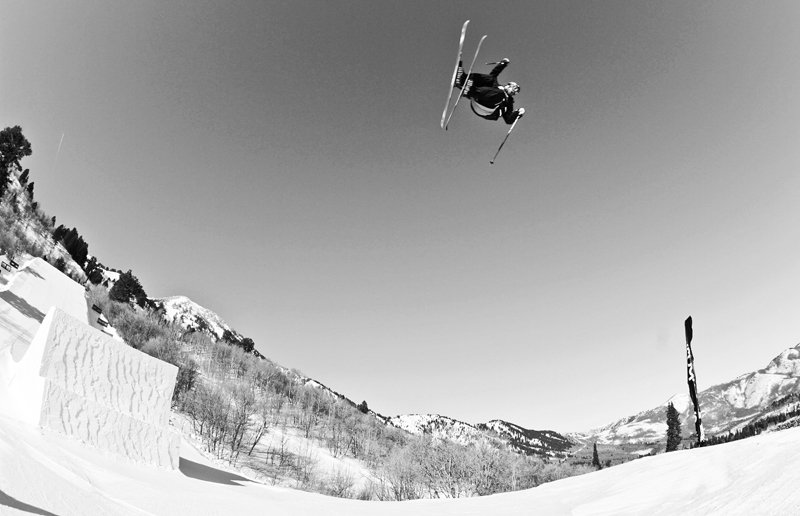 Devin Logan
Following the ladies it was time for the top 33 men to take on Snowbasin's slopestyle course for their shot at one of the 10 available spots in finals...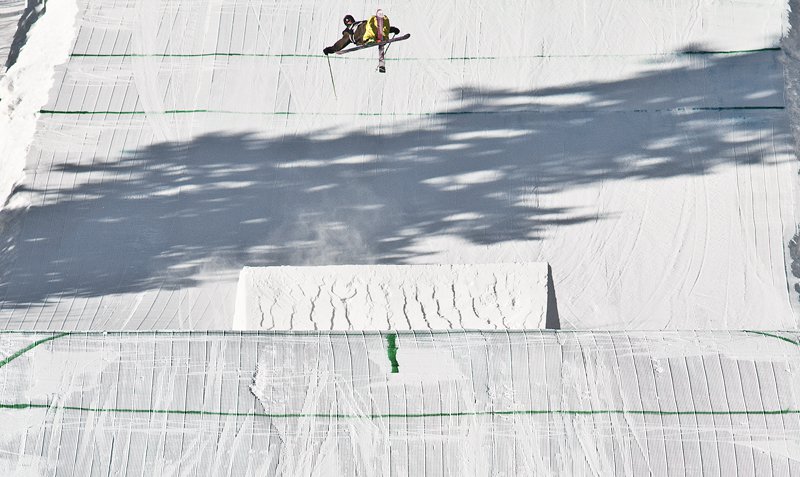 Chris Logan. Photo: Trevor Woods
Phil 'B-Dog' Casabon just snuck his way into the 10th and final above the bubble position today with a stylish tail grab while spinning on the up-box and linking it into a 270 out, followed by a big 630 out of the launch rail and two silky smooth and stomped airs on the jumps.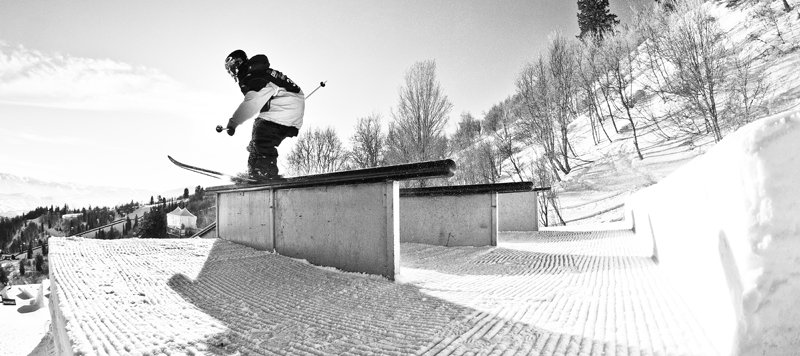 Phil Casabon
JF Houle put together a beauty of a first run with a dub cork 1260 into a switch dub 1080 over the last jump, allowing him to finish with a 82.67 and ninth place. Meanwhile Sammy Carlson had a bit of a scare, almost not qualifying into finals after putting together a mellow first run and getting knocked out of the top 10. Never one to disappoint though, Carlson put it all on the line on his second go at it with a switch dub 900 into a double cork 1080, bumping his first run score of 79.67 to an 83.33 and taking the eighth place spot.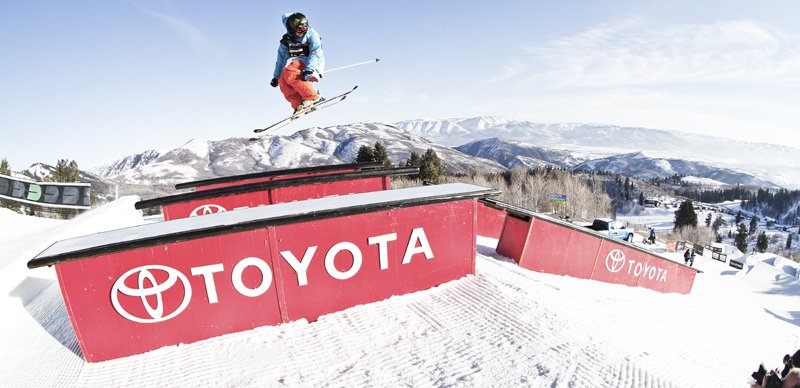 JF Houle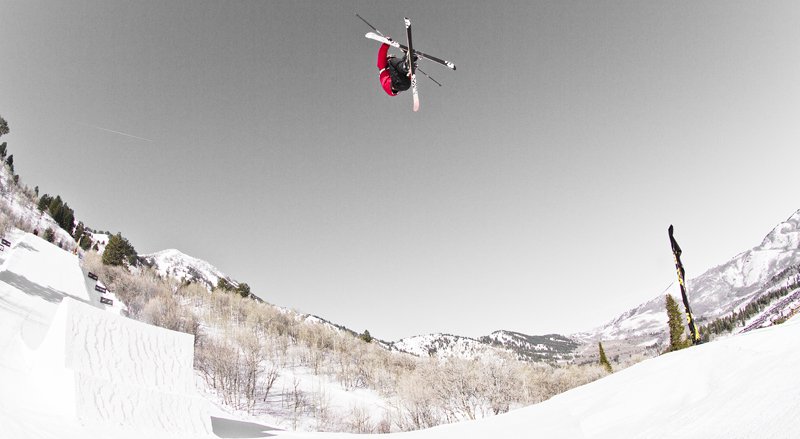 Sammy Carlson
In case you didn't notice, Alex Schlopy has been on an absolute role for the last couple of weeks. After a gold in big air at X Games and in last weekend's FIS World Championships slopestyle, you could easily say that Schlopy is the man to beat this weekend. Like Carlson, Schlopy kept it simple on his first run but came out swinging on his second with a left 900 into a dub cork 1080, earning himself a 83.50 and a spot in Sunday's finals.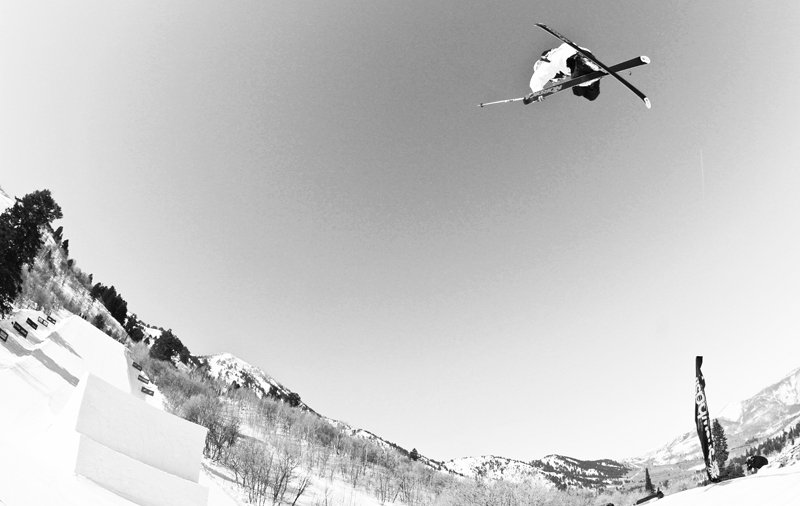 Alex Schlopy
After a shoulder blade injury kept him out of competition for the last month, Mr. Tom Wallisch was back in action today. After falling on the last jump of his first run, Tom took out his aggression on his second by stomping a switch 1080 into a dub cork 1080, earning a 84.17 and sixth place. Welcome back T-Wall.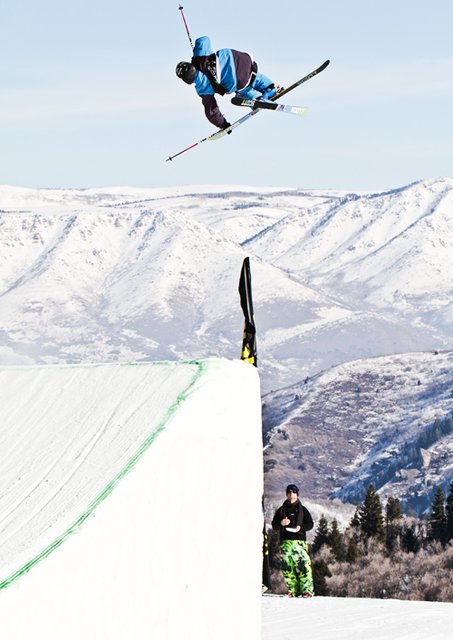 Tom Wallisch
In fifth was McRae Williams, who took charge of the course all day long and impressed the judges with a misty 450 out of the a-frame rail along with right dub cork 900 into a switch left dub cork 1080, scoring him an 85.83 and a ton of confidence going into finals.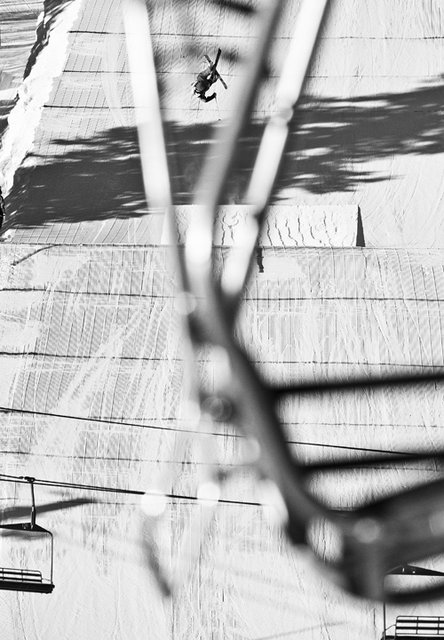 McRae Williams. Photo: Trevor Woods
Dane Tudor was on point all throughout practice, and didn't let anyone down during his runs, putting together a technical offering that included a couple of 450's out in the rail section followed by a switch double 900 into a dub cork 10, which he took to the bottom of the last jump on his way to fourth place.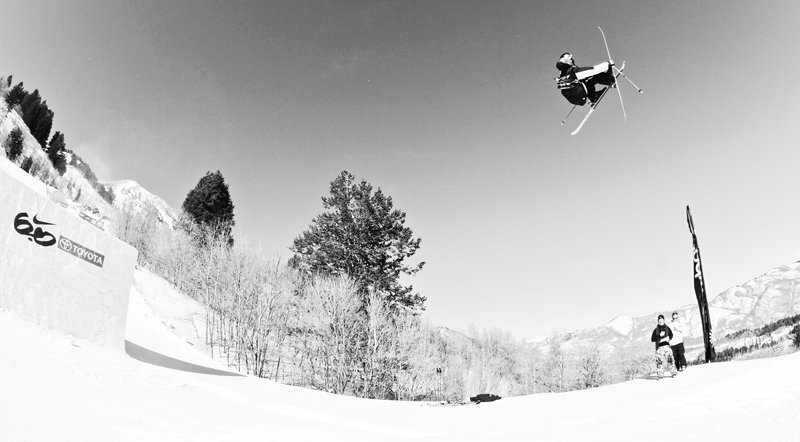 Dane Tudor
Russ Henshaw also did what he does best on the course today, by laying it down with a big left dub cork 1080 into a right double cork 1260, allowing him to snag an 86.00 and the third place spot with authority.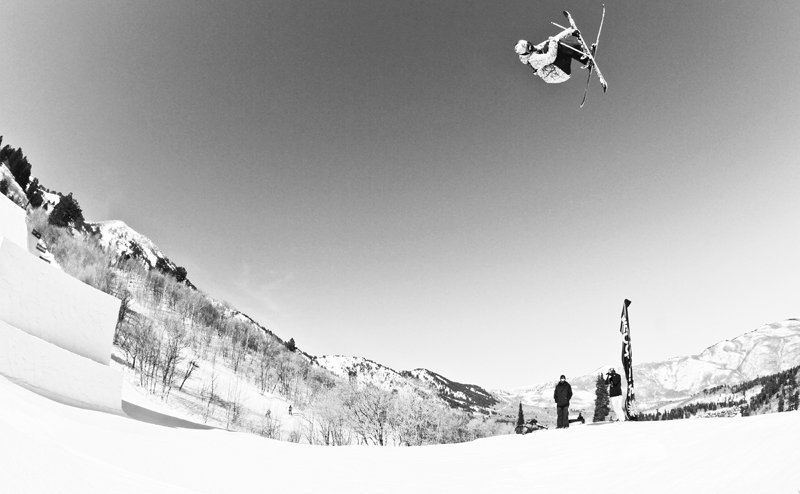 Russ Henshaw
And this just in...Jossi Wells is officially back in action. The Kiwi was fully back in fine form today with a big disaster 270 onto the a-frame rail followed by a 450 out of the launch rail and a switch 1080 into a switch dub 1080 on the jumps. It was a pleasure to see Jossi back on top today with a score of 86.50 and second place, and expect to see him on a mission for his first podium of the year on Sunday.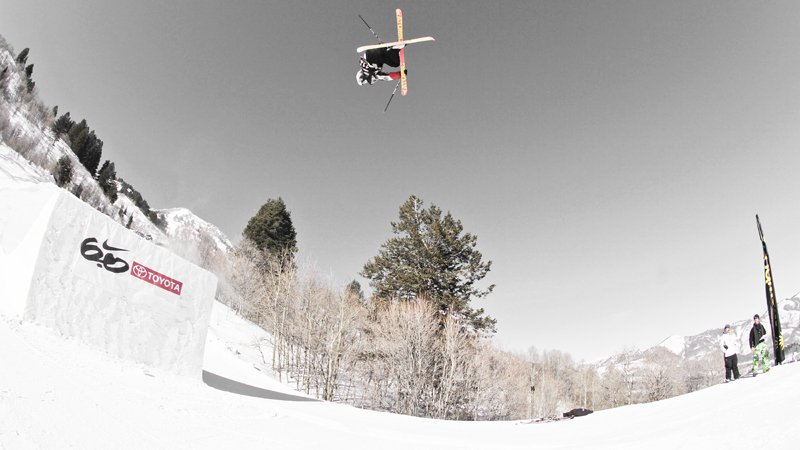 Jossi Wells
And after taking the top spot in yesterday's Last Chance Qualifier, Joss Christensen put it all together once again today to take the top spot in prelims. His technicality in the rail section gave him the edge in today's competition, starting with a switch-up to pretzel 270 out of the first feature followed by a switch on 270 out of the a-frame into a lip on 450 out of the flat rail. On the jumps, Christensen continued his dominance by stomping an extremely stylish switch 1080 into a switch dub 1080, allowing to prevail for the second day in a row with a score of 91.83.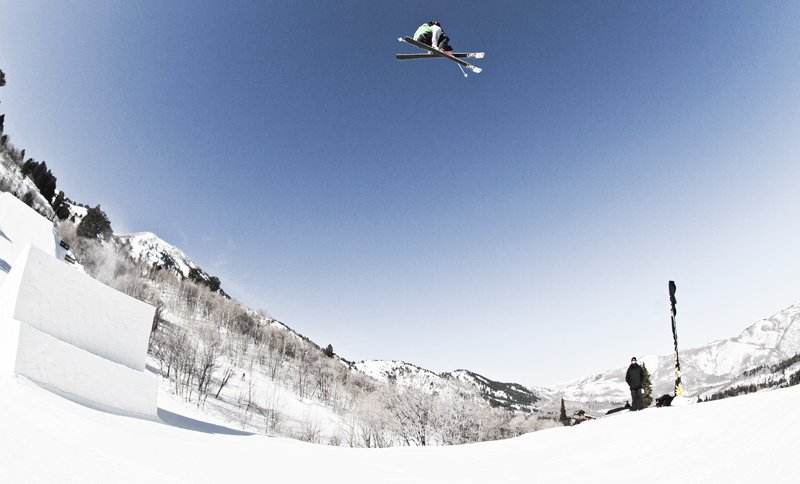 Joss Christensen
Stay tuned to Newschoolers for more daily coverage on The Winter Dew Tour Toyota Championships, which continues tonight with men's and women's superpipe prelims followed by finals tomorrow, and most importantly, please join us in wishing a safe and speedy recovery to Nick Goepper, who following a scary crash today had to be helicoptered out of Snowbasin. Our prayers and best wishes are with you Nick.
Results
Men
1) Joss Christensen - 91.83
2) Jossi Wells - 86.50
3) Russ Henshaw - 86.00
4) Dane Tudor - 85.83
5) McRae Williams - 85.83
6) Tom Wallisch - 84.17
7) Alex Schlopy - 83.50
8) Sammy Carlson - 83.33
9) JF Houle - 82.67
10) Phil Casabon - 82.33
cut-off
11) Jacob Wester - 81.33
12) Sean Jordan - 80.50
13) Charles Gagnier - 78.82
14) Paul Bergeron - 75.17
15) Matt Walker - 74.83
16) Kim Boberg - 72.33
17) Ben Moxham - 70.67
18) Chris Laker - 70.50
19) Chris Logan - 68.33
20) Simon Dumont - 65.50
21) John Spriggs - 63.50
22) James Woods - 59.00
23) Vincent Gagnier - 59.00
24) Thomas Dolplads - 59.00
25) Banks Gilberti - 58.33
26) Elvis Harshiem - 57.67
27) Torin Yater-Wallice - 57.33
28) Colby West - 37.67
29) Ian Cosco - 23. 50
30) John Strenio - 22.17
31) Nick Goepper - 14.17
32) Aleksander Aurdal - DNS
33) Henrik Harlaut - DNS
The top 10 finishers will advance to Sunday's Men's Freeski Slopestyle Finals joining Bobby Brown and Elias Ambuhl, who are first and second respectively in the Dew Cup standings.
Women
1) Devin Logan - 91.67
2) Kim Lamarre - 90.83
3) Kaya Turski - 90.17
4) Keri Herman - 89.67
5) Anna Segal - 85.00
cut-off
6) Maria Bagge - 79.17
7) Emilia Wint - 74.67
8) Emma Dahlstrom - 58.17
9) Kate Turner - 53.83
10) Shanny Cohen - 42.33
11) Erica Durtschi - 21.83
12) Meg Olenick - 10.67
13)Desiree Touchette - 7.83
14) Keltie Hansen - DNS
15) Katey Turner - DNS