Words & photos: John Vandervalk
The uber-consistent Norwegian Andreas Håtveit has done it again, winning ski slopestyle finals at the first stop of the Winter Dew Tour in Breckenridge, Colorado.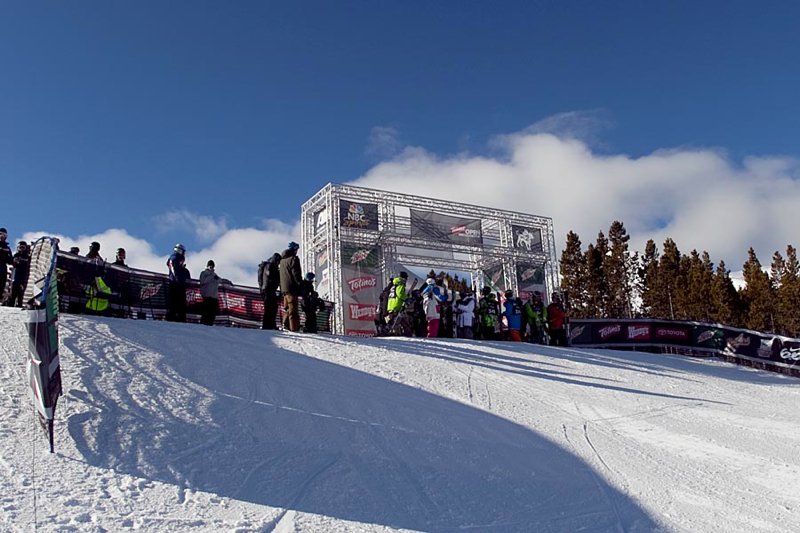 Håtveit beat out the biggest and hungriest names in the game today under beautiful bluebird skies with a immaculate run that consisted of a switch right 10, switch left 12, a stylish double cork 10 grabbed start to finish in standard Håtveit form, and much trickery on the extensive bottom rail section, including being the only competitor to hit both the Toyota box and the wallride. Looks like that elaborate backyard set up of his is paying off!
Andreas Håtveit
Trailing him by only .62 was freeskiing's anointed one, Tom Wallisch, who brought the thunder and lightning today (although not literally) by putting on a clinic on the rails that including a misty 450 off the flat-down, along with a rodeo 9, switch right 10 and a switch double cork 10 on the jumps up top.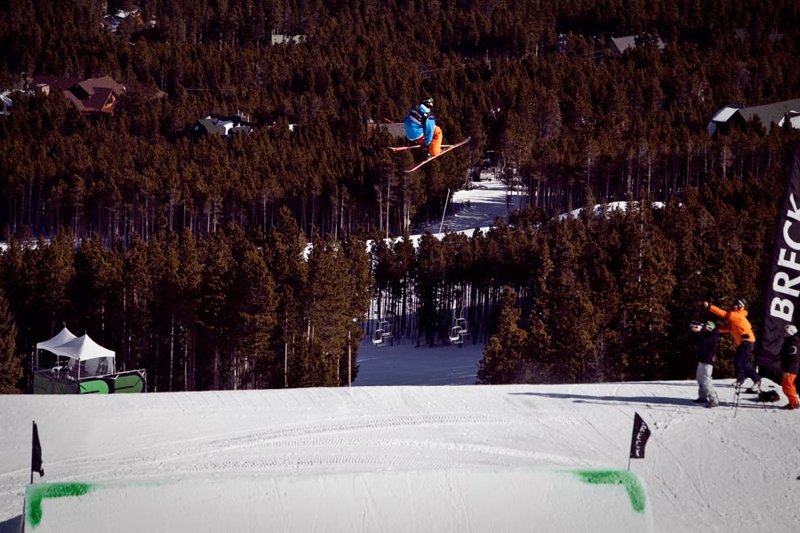 Tom Wallisch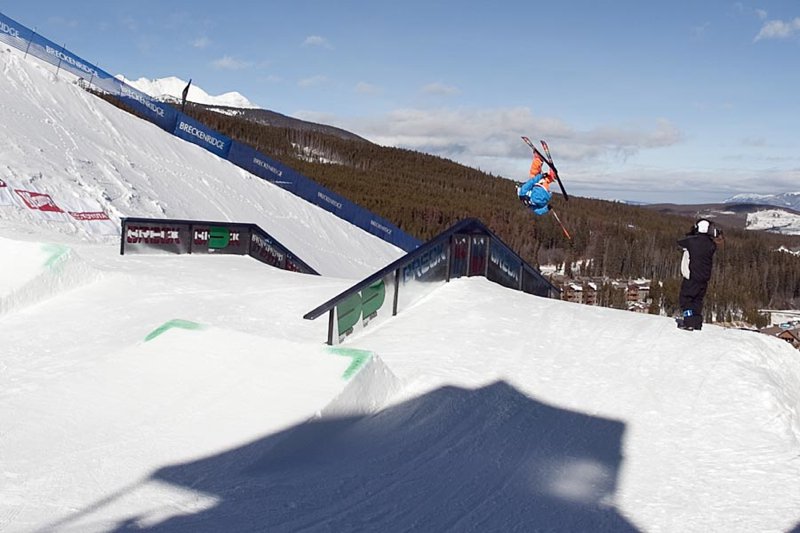 The always exceptional Sammy Carlson rounded out the podium in third, with some ultra Sammy-smooth offerings including a flatspin 450 on to the flat-down box at the bottom and a dub cork 10 preceded by a switch misty 9 and more pokes than Facebook on the jumps.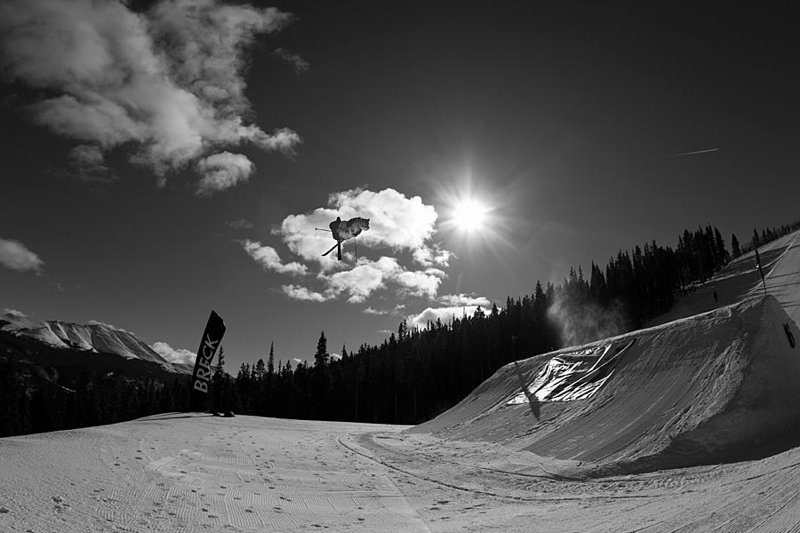 Sammy Carlson
Just missing the podium was teen heartthrob Bobby Brown, who's double cork 12 melted the hearts of everyone in attendance, along with his balls to the walls performance on the rails. And when I say ball to the walls, I mean it, as Bobby slashed his leg open in practice, got stitched up, and then still came back out to compete.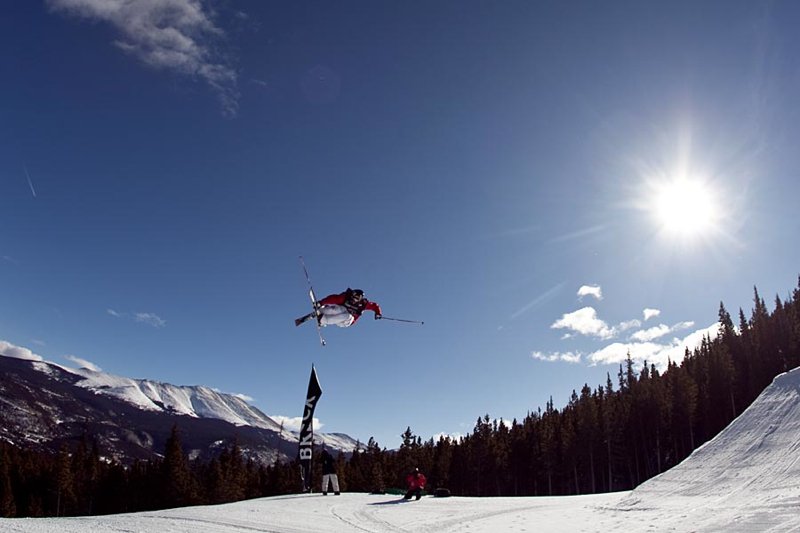 Bobby Brown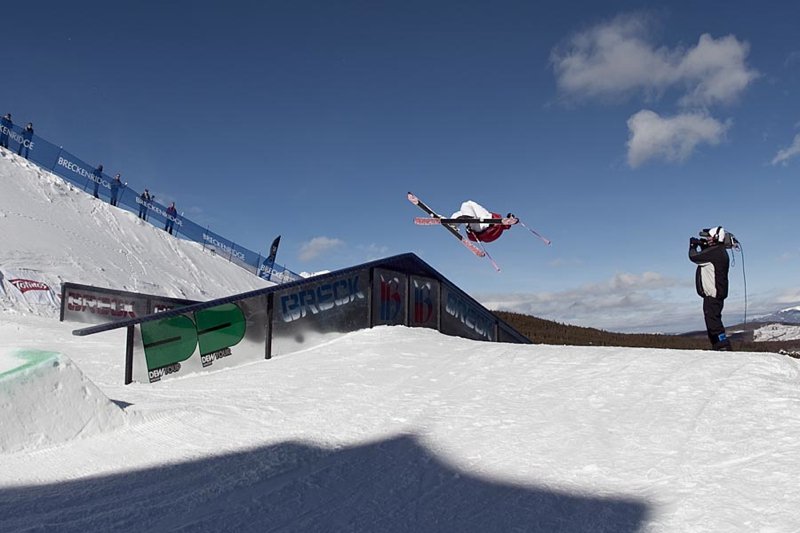 In fifth place was the new kid on the block, Elias Ambuhl, who threw down not one, but two double corks up high along with a rodeo 450 on to the flat-down below that were all worthy of being seen in a jaw-dropping movie segment.
Elias Ambuhl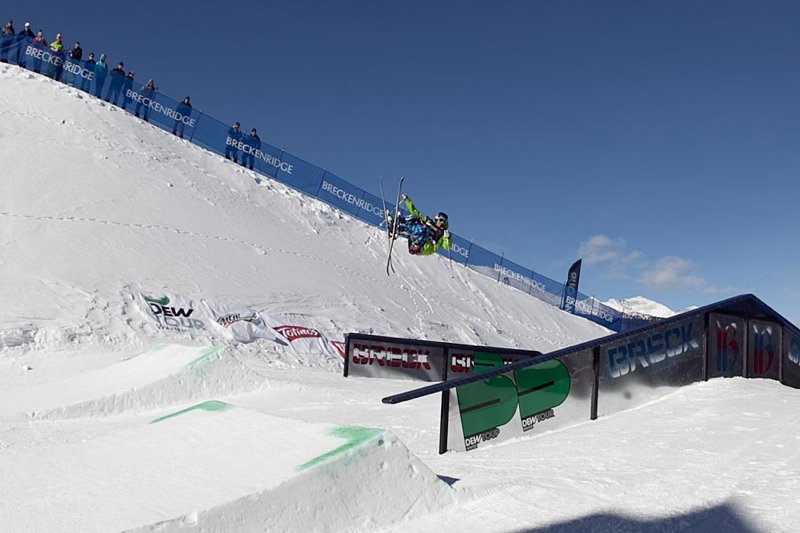 The dynamique French-Canadian duo of JF Houle and Phil Casabon placed sixth and seventh respectively, with Houle shouting loud and proud to the world that he is ready to reign supreme again after a broken ankle sidelined him for the majority of last winter, while Casabon dumped buckets of style all over the course.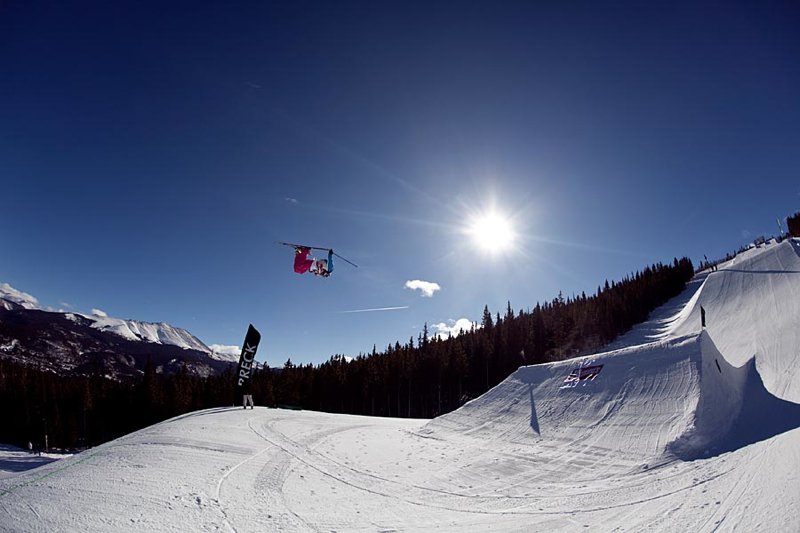 JF Houle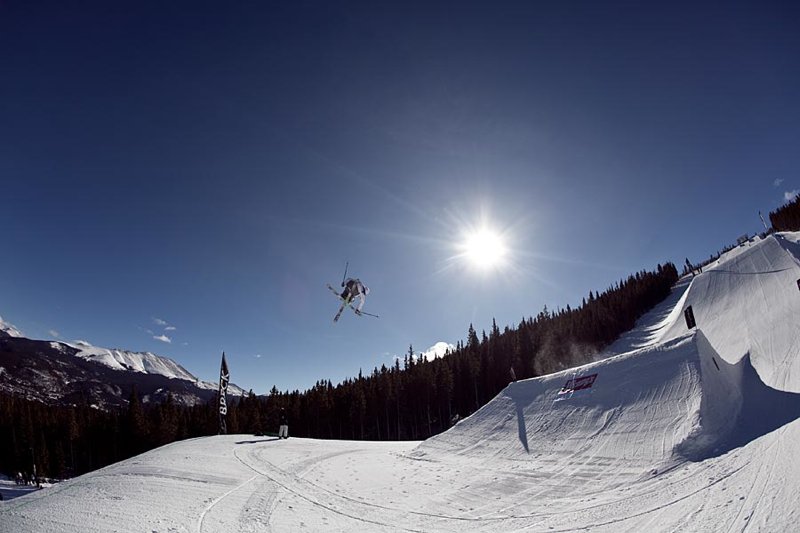 Phil Casabon
The still wet behind the ears Sean Jordan took eighth, while Quebecois wizard Alexis Godbout took ninth, and rising star Oscar Harlaut capped off the top 10.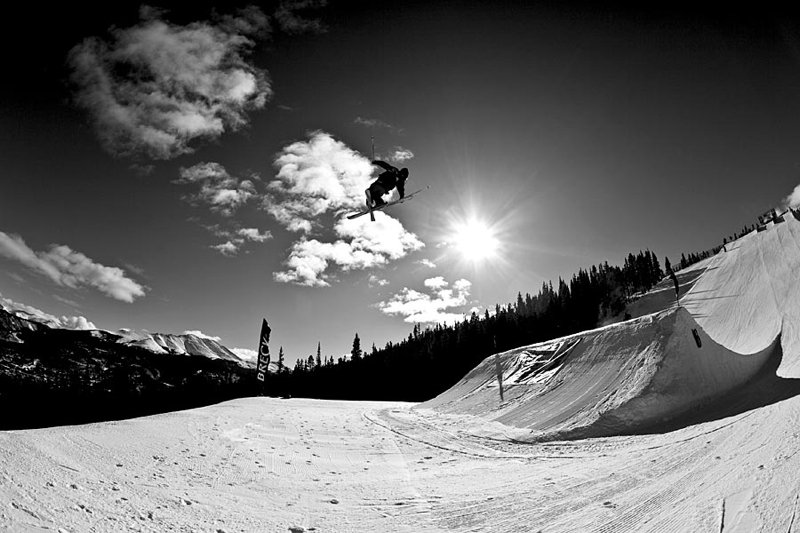 Sean Jordan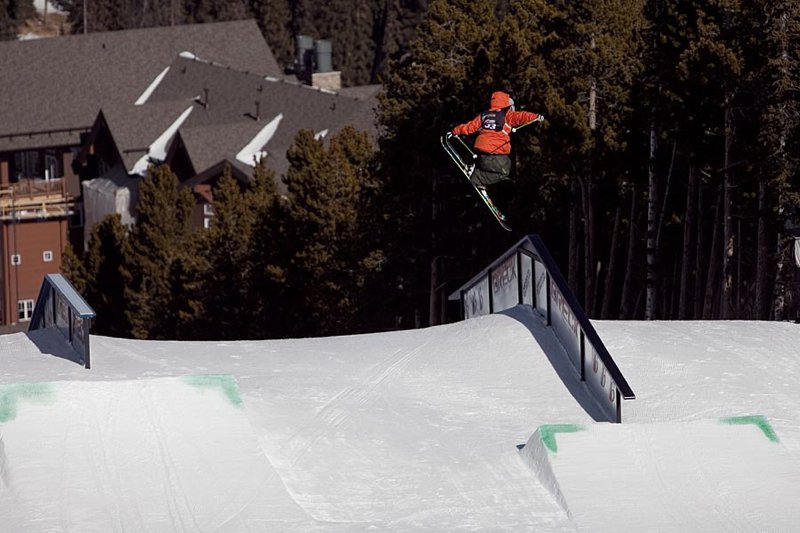 Alexis Godbout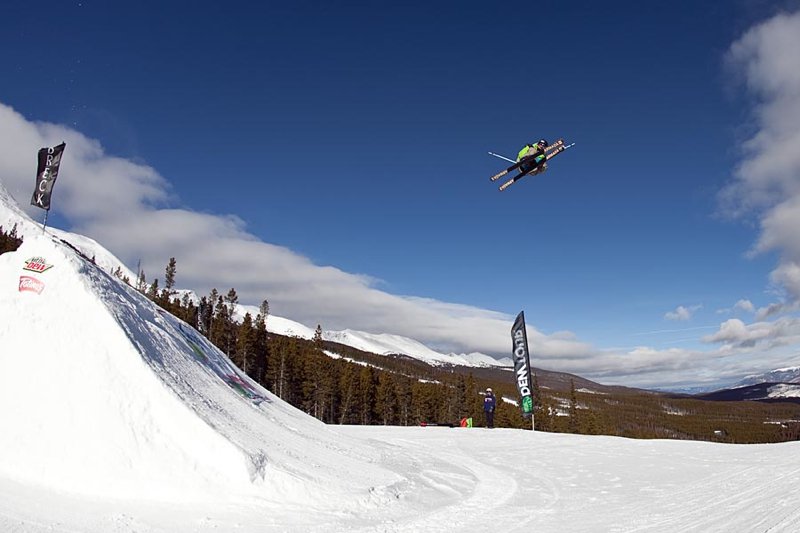 Oscar Harlaut
The final two spots went to TJ Schiller, who unfortunately kicked a ski after killing it all morning, and Charles Gagnier, who disappointingly crashed on both runs after looking solid during practice.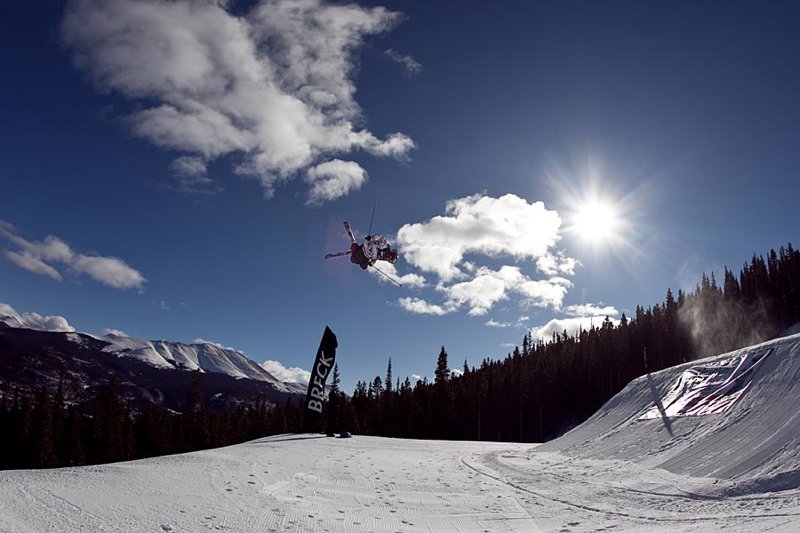 Charles Gagnier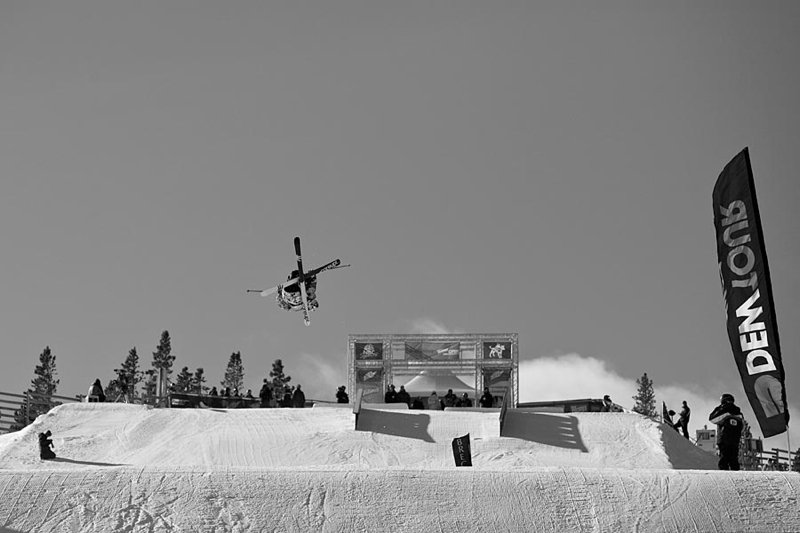 TJ Schiller
This concludes the ski side of things at the first stop of the Winter Dew Tour in Breckenridge, Colorado. Thanks for sticking with us over the weekend, and be sure to burn the midnight oil later tonight by checking out everything that went down today via the USA Network at 11pm PST/2am EST.
The second Dew Tour stop goes down from January 14th-17th at Snowbasin, Utah, so make sure you ask for crazy glue for Christmas so you can bond your butt to your computer chair that weekend, as we'll be bringing you all the action as it happens.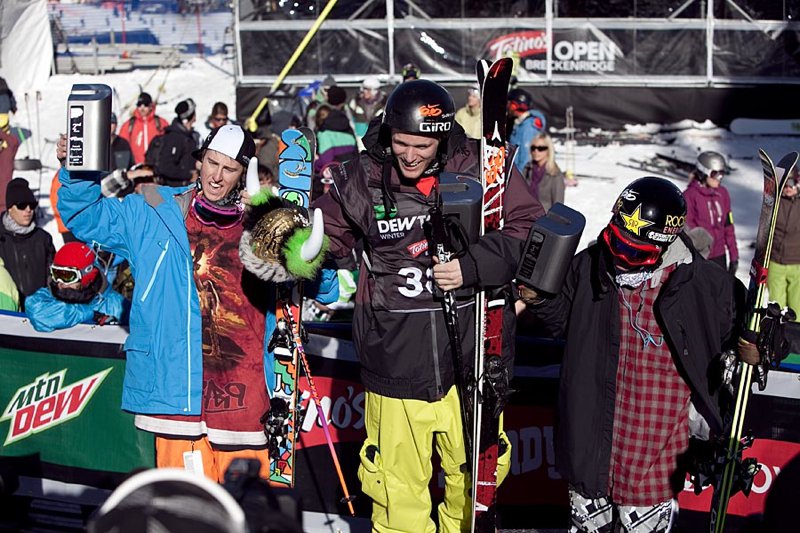 Results
1) Andreas Håtveit - 93.00
2) Tom Wallisch - 92.38
3) Sammy Carlson - 91.13
4) Bobby Brown - 89.50
5) Elias Ambuhl - 89.00
6) JF Houle - 84.00
7) Phil Casabon - 81.50
8) Sean Jordan - 79.50
9) Alexis Godbout - 74.00
10) Oscar Harlaut - 66.75
11) TJ Schiller - 16.50
12) Charles Gagnier - 12.00
NSTV at Winter Dew Tour by Craig Lamond of Frnt Row Productions