This is a big update for me. I broke my computer charger 2 weeks ago so I have been without a computer. I have been slacking on getting my blog updated for my 365 day project, so here is the last two weeks of my life. I love to read your comments so feel free to write me something or if you have any ideas for photos post them in the comments or send me a message.
ALL IMAGES ARE COPYWRITE ROCMALONEY PHOTOGRAPHY, PLEASE DO NOT USE ANY PHOTOS WITHOUT PERMISSION
rocmaloney@hotmail.com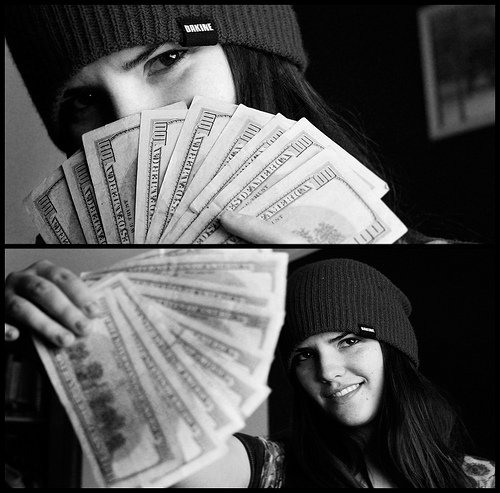 All About The Benjamin's "13/365"
Everybody loves money. Maybe a little to much, especially in my case. I love money but it seems I never have it, or if I do its already spent. Worrying about money is never a good thing, I know one day my financial situation will be great and I wont have to worry about it. one day ......and this wasn't ours unfourtunetely.
Canon EOS 7D
Canon 18-55mm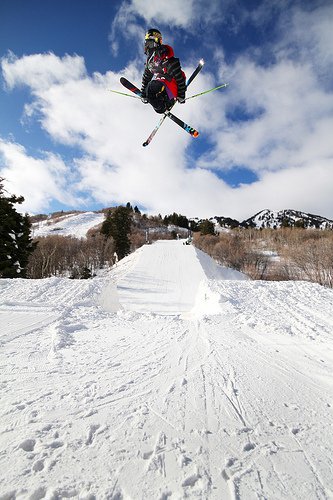 Matt Walker @ Dew Tour Snow Basin "14/365"
Today was the practice for the Dew Tour stop in Snowbasin, UT. If you were pushing down on your shutter button you were going to get a banger. I shot for about 2 hrs and got some many good shots.... Matt Walker is one of my good buddy's I only see once here and there. I hear leprechauns live in magical forests or something. But  the kid SLAYS.
Canon EOS 7D
Sigma 10-20mm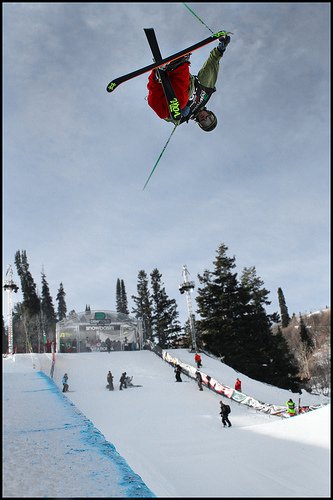 Tyler Peterson @ Dew Tour "15/365"
Tyler Peterson is one of the most underrated pipe skiers. The kid throws done, and stomps every trick. Unfortunately he didn't make the cut for the Dew Tour Pipe Finals, but Tyler you slayed today. Big ups man! He told me he was stoked on my project so I figured I would make him the photo of the day with this banger
Canon EOS 7D
Sigma 10-20mm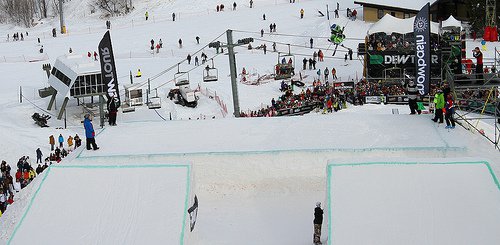 Jossi Wells @ Dew Tour Slopestyle "16/365"
Jossi Wells is an amazing skier. The kid absolutely slays everything from pipe to park. Today at Dew Tour he won Men's Superpipe and had no time for a training run and took the top qualifying spot for Mens Slopestlye. I don't know if you can have a better day in skiing than that...
Canon EOS 7D
Canon 18-55mm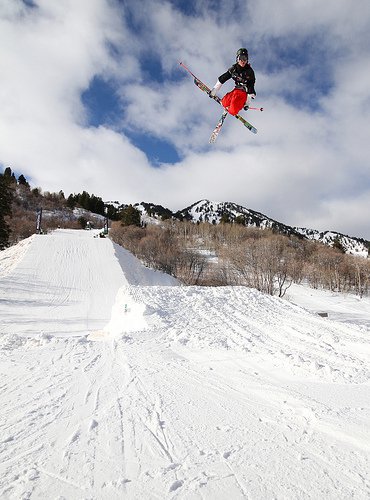 Tom Wallisch @ Dew Tour Slopestyle "17/365"
The man, the myth, the legend Tom Wallisch did it again today at Snow Basin Dew Tour. The kid absolutely slayed the course on his final run to take the lead. Mad props Tom!
Canon EOS 7D
Sigma 10-20mm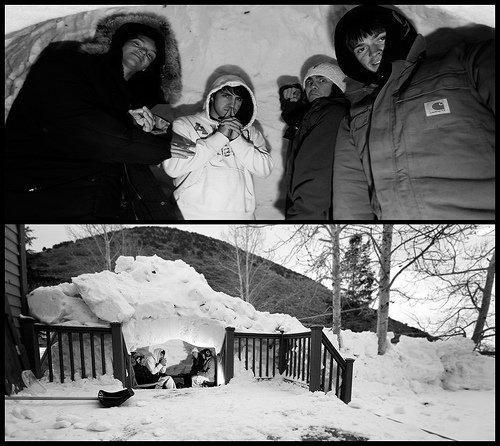 Iguloo.. "18/365"
So it hasn't snowed in about a month and a half and its been hurting in the mountains. We started building this iguloo and my friend andres house the last snow storm and it has been chillin ever since. Im pretty sure he has the most snow in park city right now, look at the mountain behind the iguloo. PRAY FOR SNOW!
Canon EOS 7D
Sigma 10-20mm
Canon Speedlight 430ex II
(2) Pocket Wizard Plus II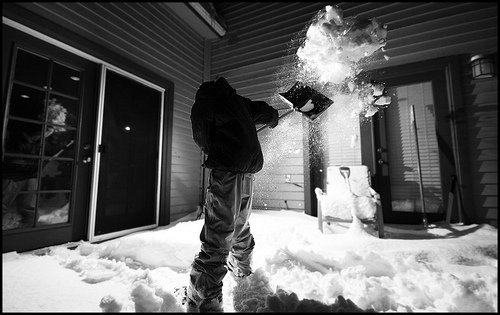 Shoveling... Finally "19/365"
It finally snowed in Park City. Its been a long time since we have gotten snow, like I said in the photo yesterday, so it is wonderful to finally get a good storm. And more to come!
Canon EOS 7D
Sigma 10-20mm
Canon Speedlight 430ex II
(2) Pocket Wizard Plus II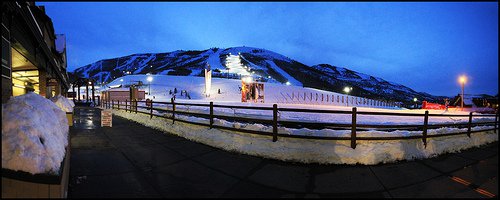 Park City Mountain Resort "20/365"
ahhh.... so bored at work , the 12 hr shift wouldn't go by fast enough.... This is outside my workplace, Park City Mountain Resort.
Canon EOS 7D
Sigma 10-20mm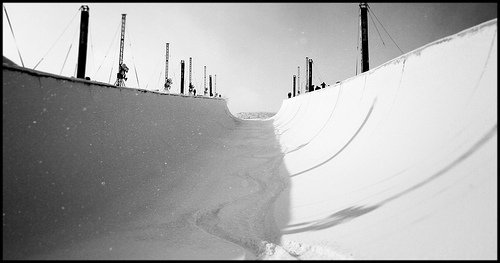 Halfpipe.."21/365"
There is the Snowboarding Grand Prix on Sat. It might be pretty fun if your around go check it out. 30 seconds to Mars is also playing a concert up at Park City Mountain Resort. This photo was also featured in my local newspaper call "The Park Record"
Canon EOS 7D
Sigma 10-20mm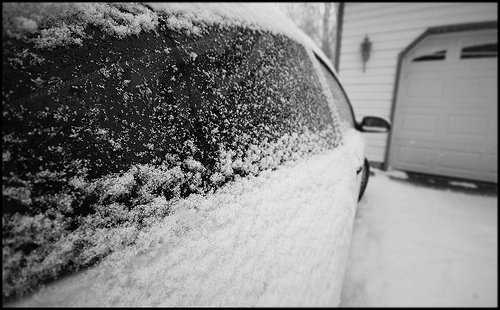 My Car "22/365"
I was having a down day in the land of creativity... Couldn't come up with anything interesting, and it made my brain hurt to think to hard, hahaha. This was the best i could come up with, I actually really like the black and white.
Canon EOS 7D
Sigma 10-20mm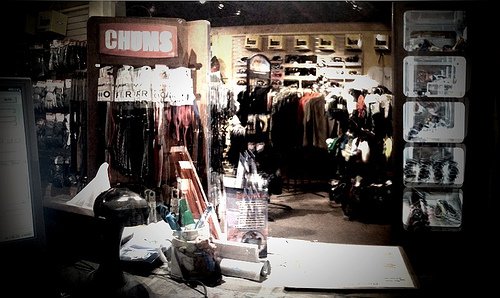 Another 12 Hour Shift "23/365"
Aloha skis rentals... Another wonderful 12 hour shift. Gotta love it. My brother is borrowing my 7D At the moment to shoot a couple different concerts.
Taken with my iPhone
Kara Doane... "24/365"
Toot-Toot. She can't whistle so this is the closest she can get. But having said that, she is amazing, and amazingly beautiful! :)
Canon EOS 7D
Tamron 24-70mm f/2.8
Sundance... "25/365"
I went up and saw a Slam dance movie called "Rock Steady. The Roots of Reggae". It was an excellent film, I enjoyed it very much. If your into reggae I suggest you see it. It was always the first time that I have been up to main street for sundance this year so I figured I'd snap a quick photo.
Canon EOS 7D
Tamron 24-70 f/2.8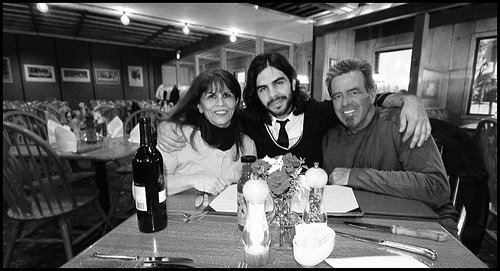 Mother, Father, Brother... "26/365"
It was my brother last day in Park City. He was out here for the week enjoying the crazyness of Sundance. He worked on a film that was showing out here called "Hesher". We went out to dinner at Grub Steak and it was amazing. Im full of salad, bread, potatoes, and a huge peice of meat.
Canon EOS 7D
Sigma 10-20mm
So that was the last 2 weeks in my 365 day project. I shot the Winter Dew Tour Stop 2 in Snow Basin Utah for Newschoolers.com. If was by far the biggest thing I have covered in my short photography career thus far. I got a lot of positive feed back from all of the photos and articles that I did. It was super tough to watch this skiing events remember everyones trick, and then go write / edit an article then edit photos. I was drained at the end of the weekend, but I wouldn't have givin it up for anything.
All of my Dew Tour Photographs (all 100) are up on my flickr that you can find HERE.
I hope you all enjoyed this update. Keep coming back for more! Once again feel free to leave any comments or ideas.
Happy GTS
Rocky Maloney
rocmaloney photography
rocMALONEYphotos
http://flickr.com/photos/rocmaloney
rocmaloney@hotmail.com