Words & photos: Rocky Maloney
Day one of the Dew Tour Snowbasin stop is underway, and what a beautiful day to open up the action. The 19 skiers below took to the pipe this morning under bluebird skies for the high-flying prelims.
Kiyoshi Terada
Walter Wood
A.J. Kemppainen
Joss Christensen
Tyler Peterson
Byron Wells
Lyndon Sheehan
Tucker Perkins
Colby West
Noah Bowman
Peter Olenick
Thomas Krief
Matt Margetts
Dan Marion
Banks Gilberti
Matt Duhamel
Simon Dumont
Justin Dorey
Kevin Rolland
The field was stacked and the stage was set, and after a hard-fought battle that saw the first place spot passed around between numerous competitors, Justin Dorey claimed it as his own with a score of 87.75.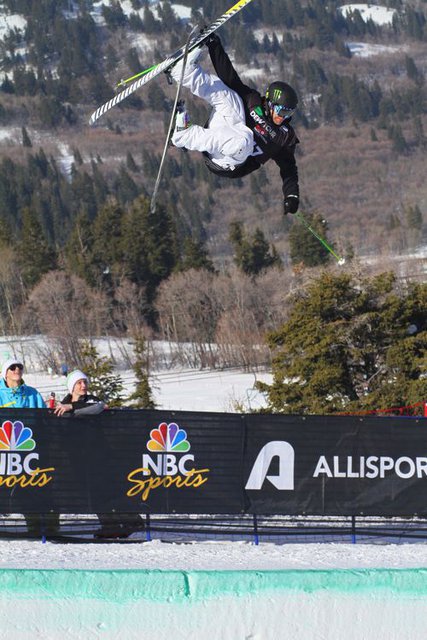 Justin Dorey
Rounding out the top three was Kevin Rolland in second and Peter Olenick in third, both of whom did what they do best and secured themselves firm spots in tomorrow's finals in the process.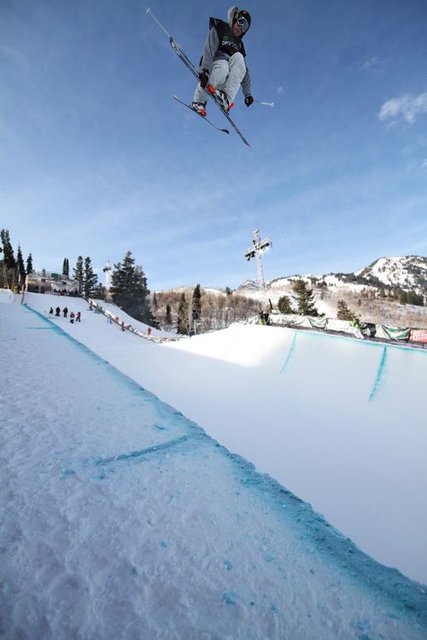 Kevin Rolland
Peter Olenick
Just shy of the top three was Simon Dumont, who had a little bit of a scare going into his second of two runs after he crashed hard on his first go around. But thriving on pressure is what The Dumont is all about, and he threw down an excellent run on his second attempt to land himself the 4th place spot.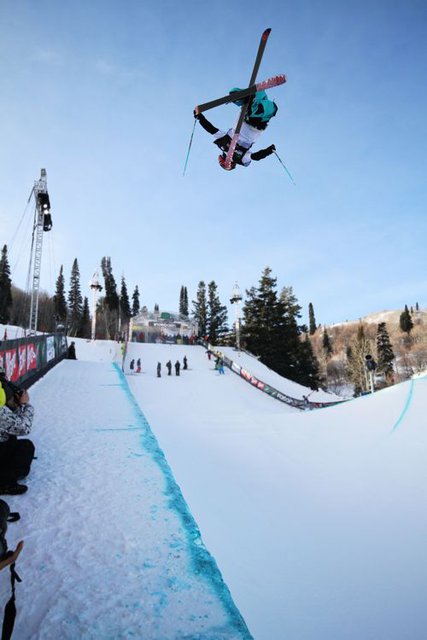 Simon Dumont
Just behind Simon was Tucker Perkins, who finished off in 5th place with the technical prowess we've all come to expect of him.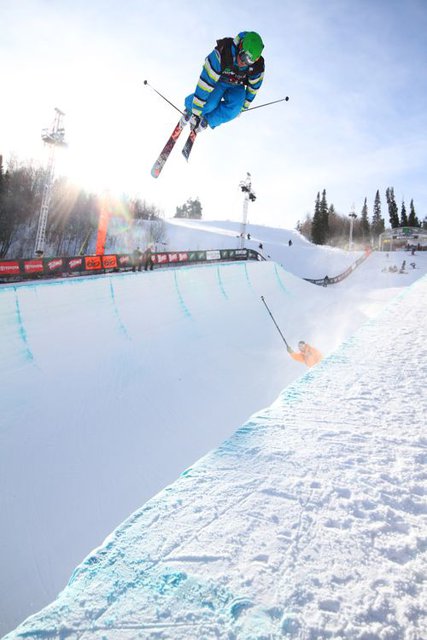 Tucker Perkins
AJ Kemppainen also threw down all day, taking the 6th spot, with Colby James West just behind him in 7th, and Matt Duhamel in 8th.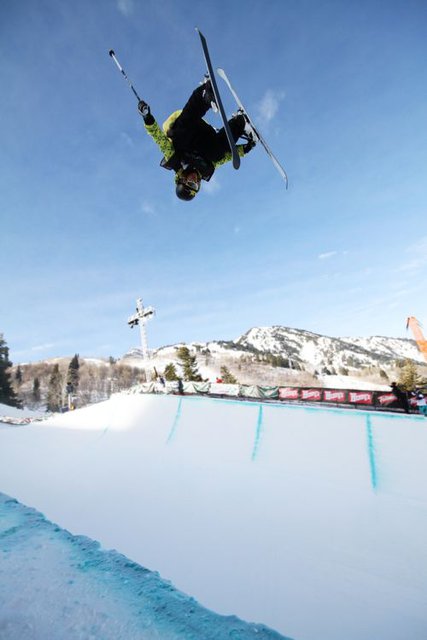 AJ Kemppainen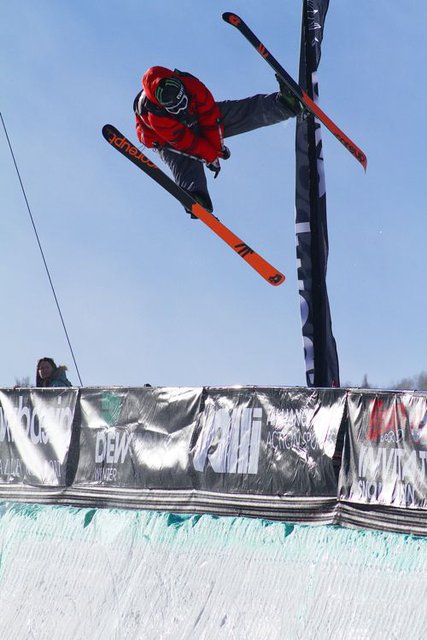 Colby James West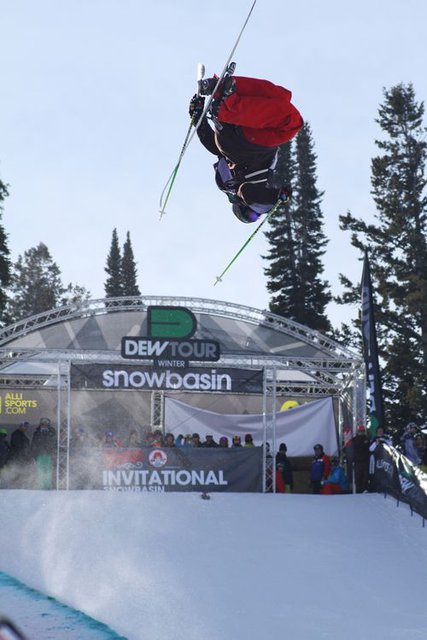 Matt Duhamel
And just squeezing into finals in 9th place was Dan Marion, who edged out Banks Gilberti to knock him on to the wrong side of the bubble.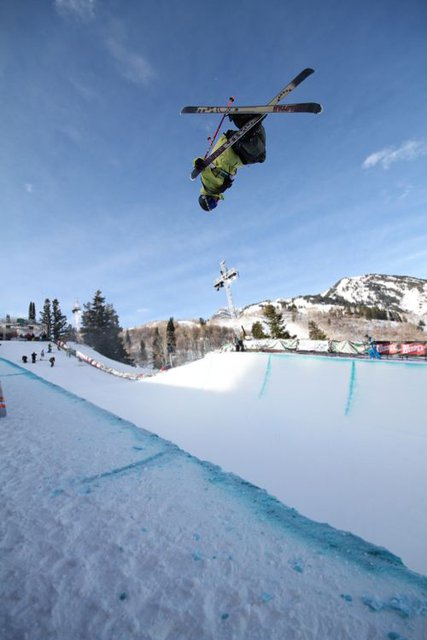 Dan Marion
Birthday Boy Matt Margetts was throwing down hard during practice, but unfortunately had a couple of binding issues during finals which lead to his skis popping off and taking a few hard spills. Join us in cheering Marg up by wishing him a very Happy Birthday.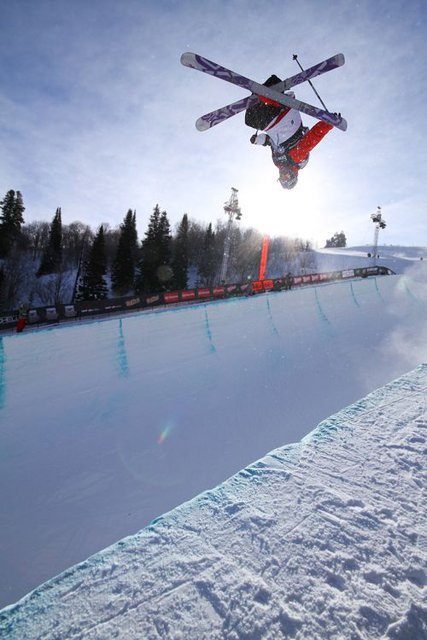 Matt Margetts
Tomorrow's finals are sure to be a stacked, action-packed and not to be missed competition as some of the top riders in the world will be giving it their all for the chance to get a big, big win under their belt going into X Games. So if you can make it up to Snowbasin tomorrow, I highly suggest you do, or if you can't, you can watch it all go down from the comfort of your living room on NBC tomorrow from 1pm - 3pm EST, and as always, be sure to stay tuned to NS over the weekend for continued coverage of the second stop of the Winter Dew Tour.
Results
1) Justin Dorey - 87.75
2) Kevin Rolland - 84.75
3) Peter Olenick - 82.50
4) Simon Dumont - 77.75
5) Tucker Perkins - 75.25
6) AJ Kemppainen - 74.00
7) Colby West - 73.50
8) Matt Duhamel - 73.00
9) Dan Marion - 70.25
-cut off-
10) Banks Gilberti - 68.25
11) Tyler Peterson - 66.00
12) Noah Bowman - 65.25
13) Walter Wood - 64.00
14) Thomas Krief - 62.75
15) Joss Christensen - 61.75
16) Lyndon Sheehan - 61.50
17) Kiyoshi Terada - 59.25
18) Byron Wells - 52.25
19) Matt Margetts - 32.25
Top 9 advance to tomorrow's finals where they'll meet Mike Riddle, Jossi Wells and Xavier Bertoni.