Words by Alli Sports
Photos by Matt Sklar & Alli Sports
Men's Freeski Slopestyle was reserved for the final two days of the Dew Tour iON Mountain Championships, and the crowd was most definitely thankful to have it held on the weekend as they lined the course during the semi-final.

Photo by Matt Sklar
The semi-final format included a whopping 31 skiers ready to get rowdy on the slopes, one of whom earned his spot by winning the Free Flow Tour, with each riders allowed two runs on the course and only the best score counting.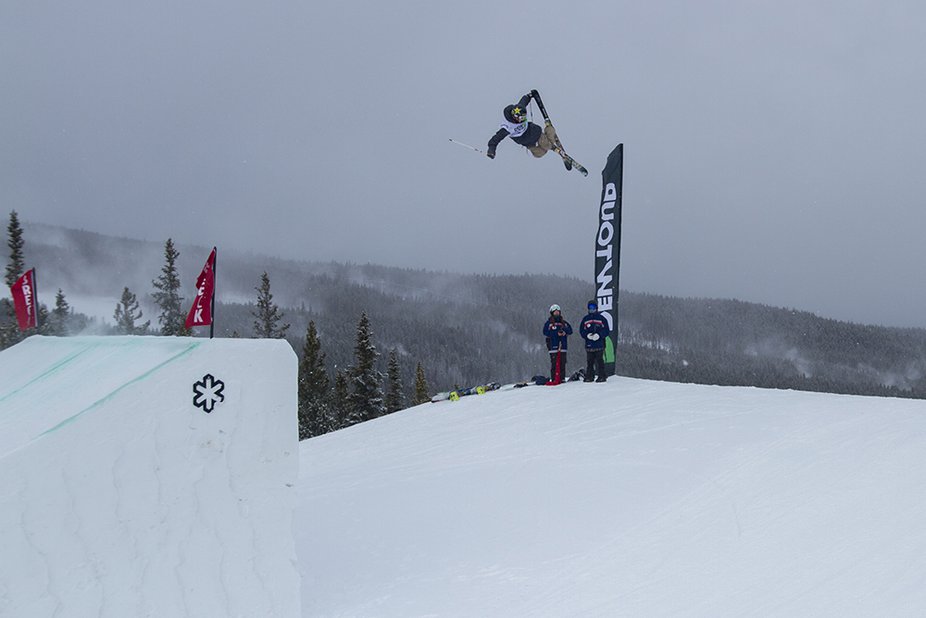 Sammy Carlson. Photo by Matt Sklar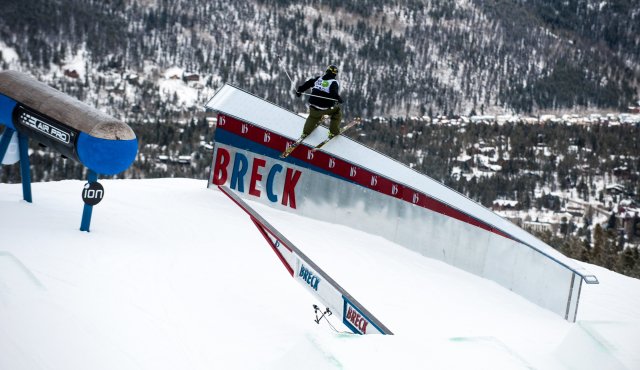 Sean Jordan. Photo courtesy of Alli Sports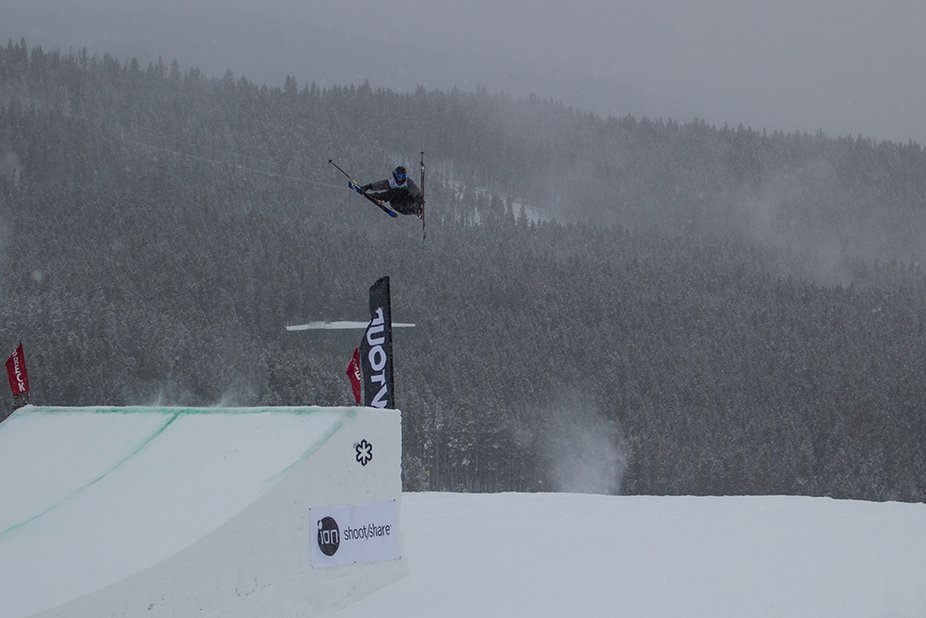 Vincent Gagnier. Photo by Matt Sklar
Despite heavy snowfall throughout the duration of the competition, every rider was able to give it their all and pull off tricks of high technicality. After the first round of the 31 riders, it was Tom Wallisch leading the pack. However, the second round of riding brought on a whole slew of more tricks and runs that eventually bumped Wallisch down to the number five spot.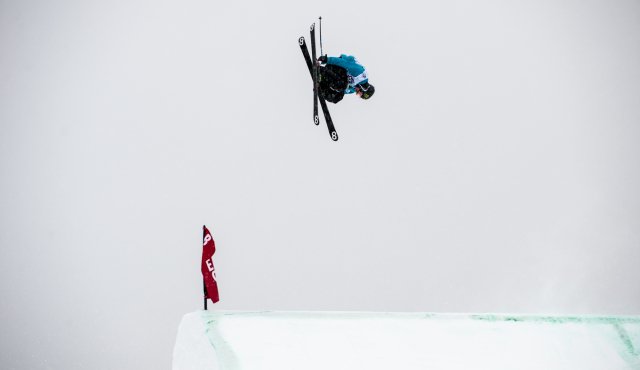 JF Houle. Photo courtesy of Alli Sports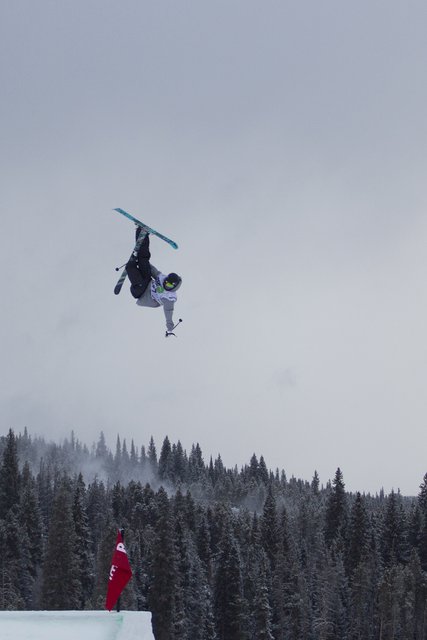 Gus Kenworthy. Photo by Matt Sklar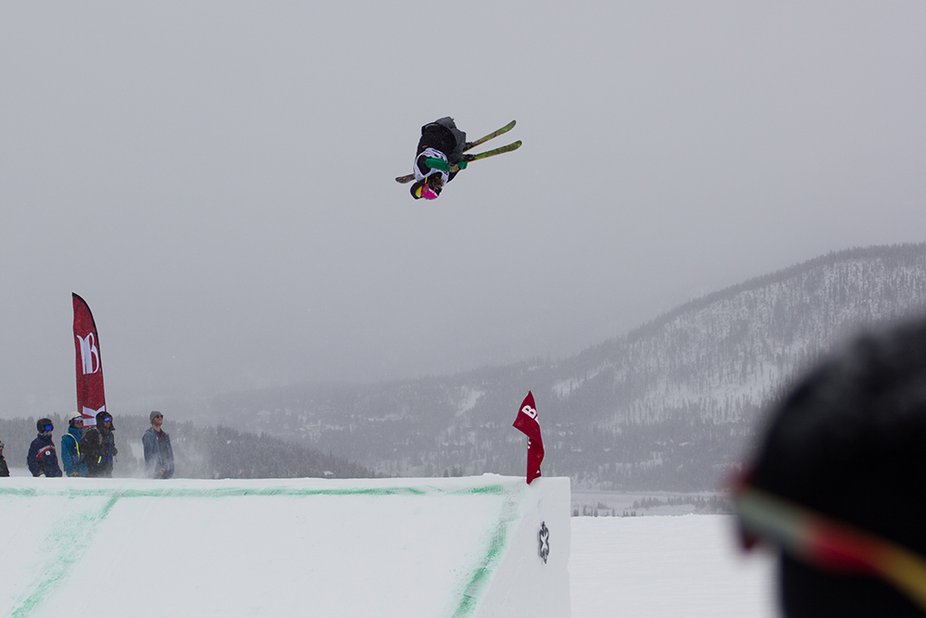 Henrik Harlaut. Photo by Matt Sklar
At the end of semis it was James Woods, aka Woodsy, who stomped the best run that earned him a score of 94.50 and the top spot heading into tomorrow's final. Woodsy delivered a switch on front side switch-up pretzel 270 on the flat-down rail, disaster lip slide 270 to switch on the down-flat-down rail, switch left corked 720 method, switch right 1080, switch on switch-up blind 270 on the iON cannon, a left double 1260 and a switch right double 1260.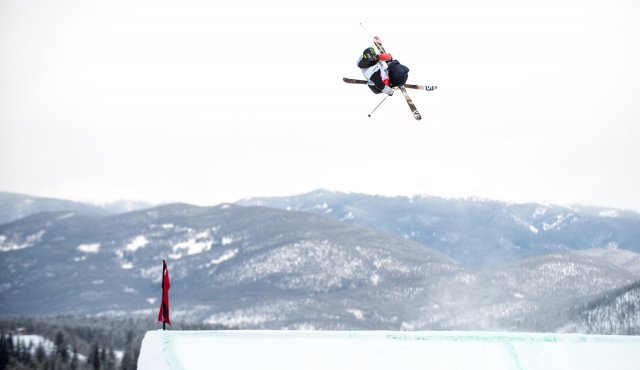 James 'Woodsy' Woods. Photo courtesy of Alli Sports
"Qualifying first for Dew Tour is quite special. I am very happy with myself. I came here today with a job to do; that job was to get into finals, and I did that. It is definitely not a win, yet, but it is something I can be very happy with."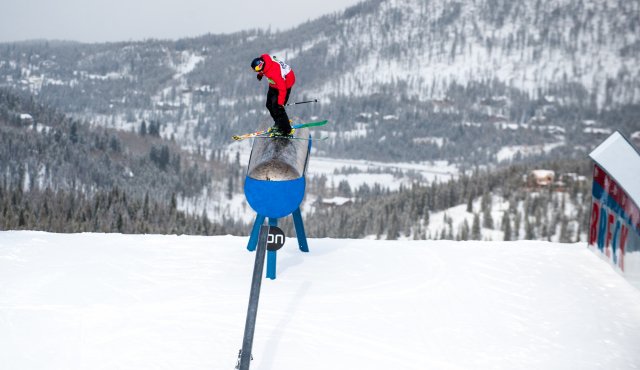 Nick Goepper. Photo courtesy of Alli Sports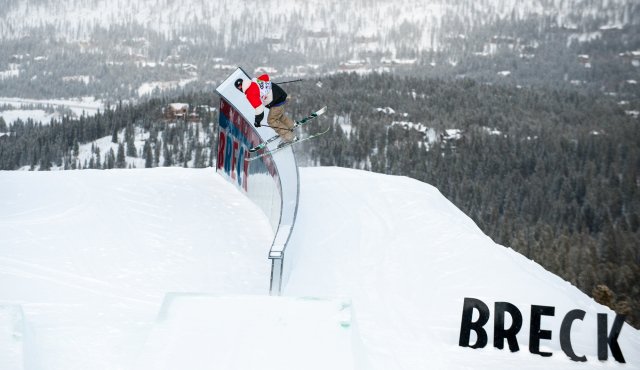 Andreas Håtveit. Photo courtesy of Alli Sports
Nick Goepper and Andreas Hatveit rounded out the top three, respectively, with Russ Henshaw in fourth and Tom Wallisch in fifth.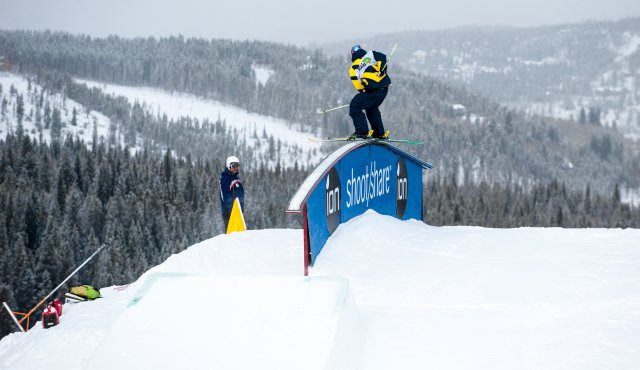 Russ Henshaw. Photo courtesy of Alli Sports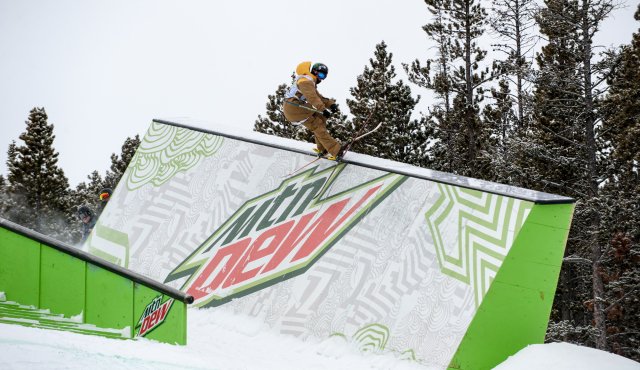 Tom Wallisch. Photo courtesy of Alli Sports
Results
1) James Woods - 94.50
2) Nick Goepper - 93.63
3) Andreas Hatvelt - 93.50
4) Russ Henshaw - 93.13
5) Tom Wallisch - 93.00
6) Henrik Harlaut - 87.50
7) Alex Bellemare - 87.00
8) Gus Kenworthy - 86.25
9) Sean Jordan - 84.75
10) JF Houle - 83.25
11) Matt Walker - 82.00
12) Aleksander Aurdal - 81.25
cut-off
13 Alexis Godbout - 81.00
14) Charles Gagnier - 80.00
15) Noah Morrison - 79.75
16) McRae Williams - 78.00
17) PK Hunder - 76.25
18) Vincent Gagnier - 73.50
19) Phil Casabon - 72.00
20) Jossi Wells - 70.75
21) Willie Borm - 58.50
22) Alex Beaulieu-Marchand - 44.75
23) Chris Logan - 38.75
24) Jesper Tjader - 35.00
25) Kolby Ward - 33.00
26) Tim McChesney - 25.00
27) Sammy Carlson - 14.50
28) TJ Schiller - DNS
29) Elias Ambuhl - DNS
30) Alex Schlopy - DNS
Stay tuned for videos from this event, along with more coverage on the Winter Dew Tour, which culminates tomorrow with Women's and Men's Ski Slopestyle Finals, which you can watch live on NBC. For a look at the full schedule of events at Dew Tour, click here, and for the TV schedule, click here.