Words by Alli Sports
Photos by Matt Sklar & Alli Sports
Day two of the Dew Tour iON Mountain Championships started off with the Men's Freeski Superpipe Semi-Final breaking in the day under semi-clear skies and no winds.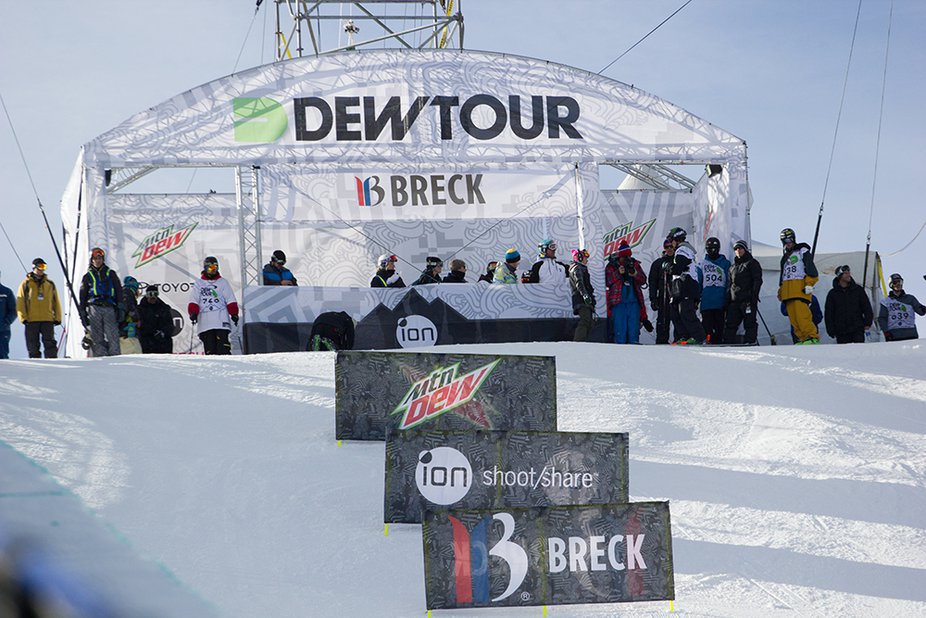 Photo by Matt Sklar
The semi-final format consisted of 21 freeskiers, one of whom rose through the Free Flow Tour ranks, each taking two runs during a single heat of two rounds with only their best score counting. Considering only the top ten skiers will be moving on to the finals, the semi-final level of competition resembled a winner-take-all attitude from the athletes.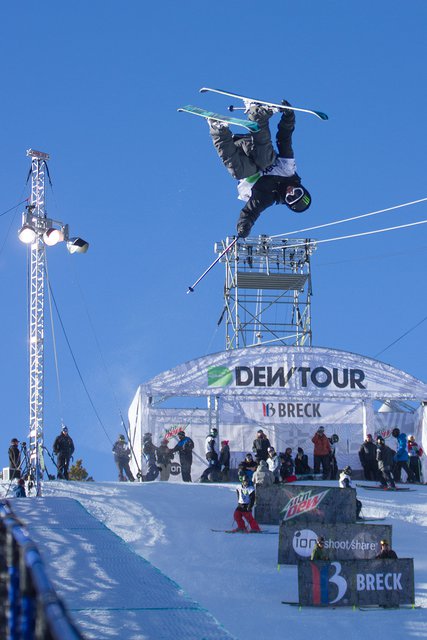 Jossi Wells. Photo by Matt Sklar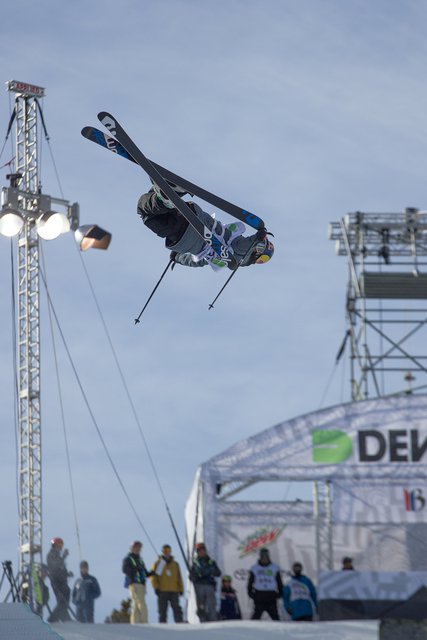 Noah Bowman. Photo by Matt Sklar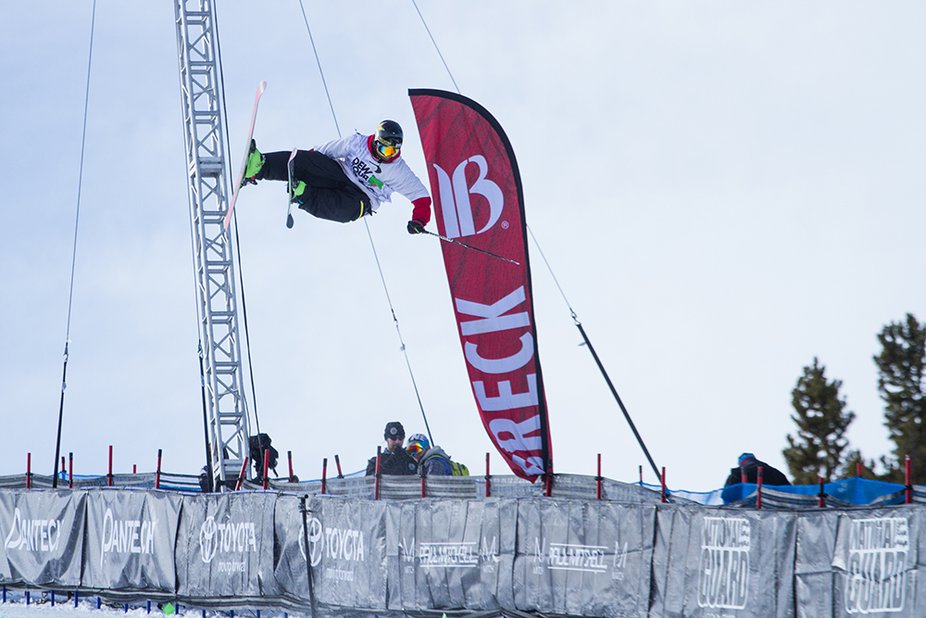 Tanner Hall. Photo by Matt Sklar
Kevin Rolland. Photo by Matt Sklar
Once the final skier had made his way down the pipe, the best score of the day went to Mike Riddle on his first run of the day, which consisted of a double cork 12, to right 9, left 9, flat 3, switch left 9 and switch right 9. Riddle was able to secure himself the top spot early on and will be back for finals to step his game up.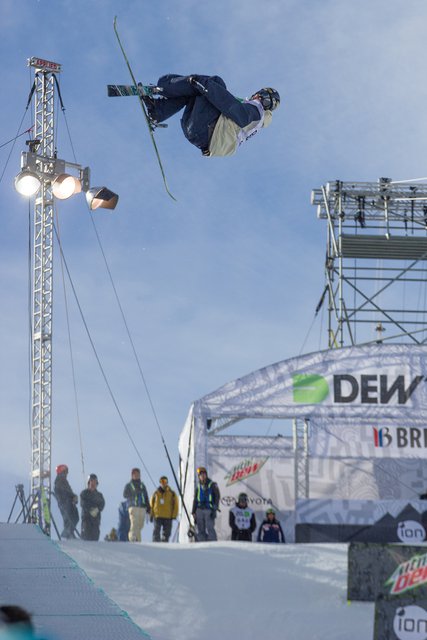 Mike Riddle. Photo by Matt Sklar
David Wise and Justin Dorey rounded out the top three from semis respectively with some flawless runs of their own, which were highlighted by a huge left double cork 12 from Wise and a right side double cork 12 from Dorey.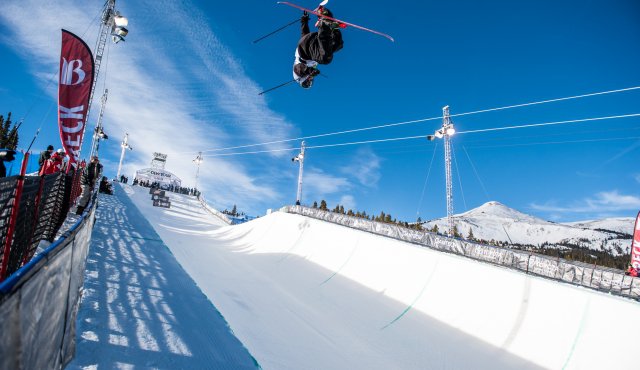 Justin Dorey. Photo courtesy of Alli Sports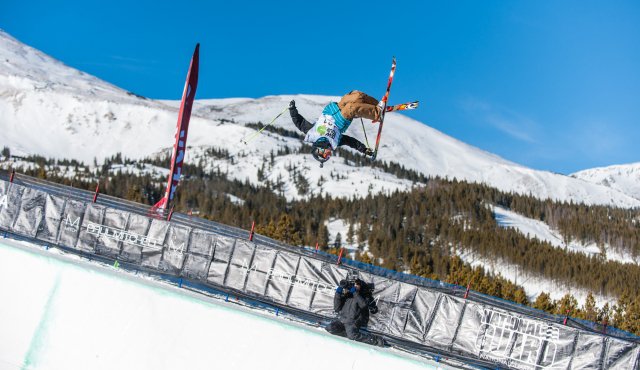 David Wise. Photo courtesy of Alli Sports
With the stacked lineup of riders set to go in finals, be excited to watch them on Friday at 5p.m. ET either in person or on TV on the NBC Sports Network – where a never-before-seen cable-cam angle will be showcasing the action!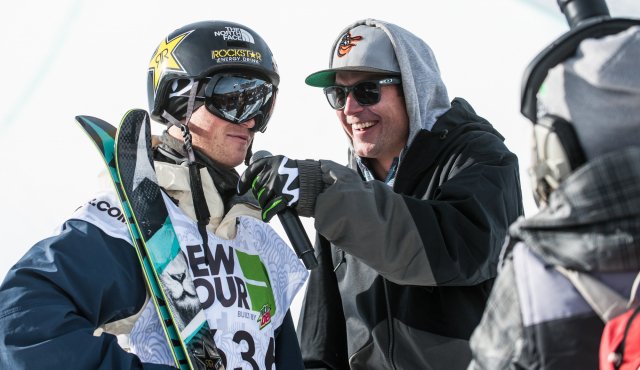 Mike Riddle. Photo courtesy of Alli Sports
Results
1) Mike Riddle - 87.75
2) David Wise - 87.00
3) Justin Dorey - 86.50
4) Kevin Rolland - 86.00
5) Matt Margetts - 85.75
6) Byron Wells - 82.50
7) Tanner Hall - 80.75
8) Thomas Krief - 80.50
9) Ben Valentin - 79.00
10) Taylor Seaton - 77.75
cut-off
11) Joffrey Pollet-Villard - 76.00
12) Wing Tai Barrymore - 74.75
13) AJ Kemppainen - 71.00
14) Christian Allen - 68.75
15) Noah Bowman - 67.25
16) Walter Wood - 66.75
17) Broby Leeds - 64.00
18) Dan Marion - 60.00
19) Xavier Bertoni - 56.50
20) Gus Kenworthy - 20.00
21) Jossi Wells - 13.75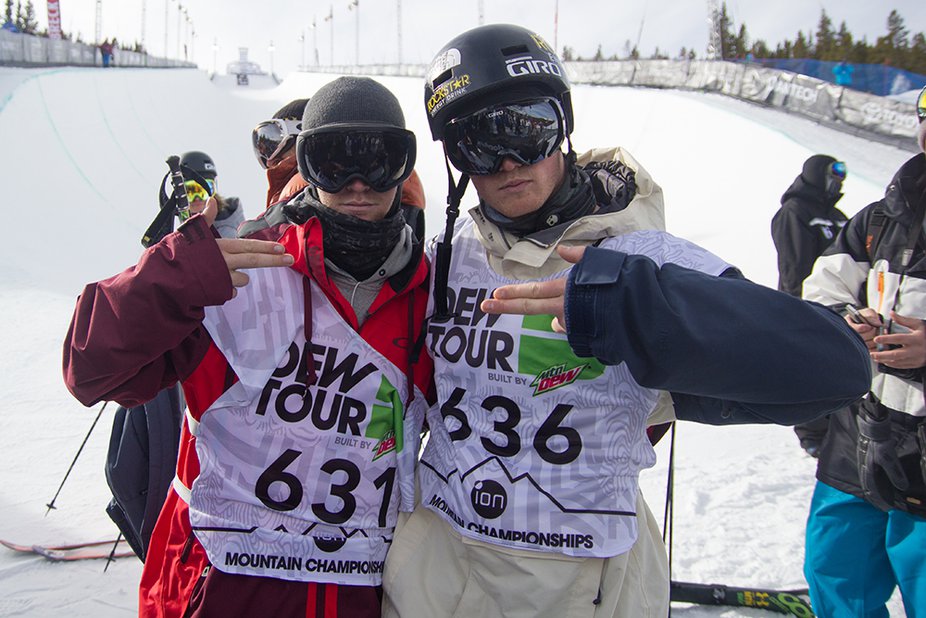 Mike Riddle & Byron Wells. Photo by Matt Sklar
Stay tuned for more coverage on the Winter Dew Tour, which continues tonight with Men's Ski Big Air and tomorrow with Women's and Men's Ski Superpipe Finals. For a look at the full schedule of events, click here, and for the TV schedule, click here.