Words by Alli Sports
Photos by Matt Sklar & Alli Sports
For the first time in superpipe history, the Dew Tour iON Mountain Championships at Breckenridge offered a new cable camera angle to best display the height and technicality of the tricks on display!
Tanner Hall. Photo courtesy of Alli Sports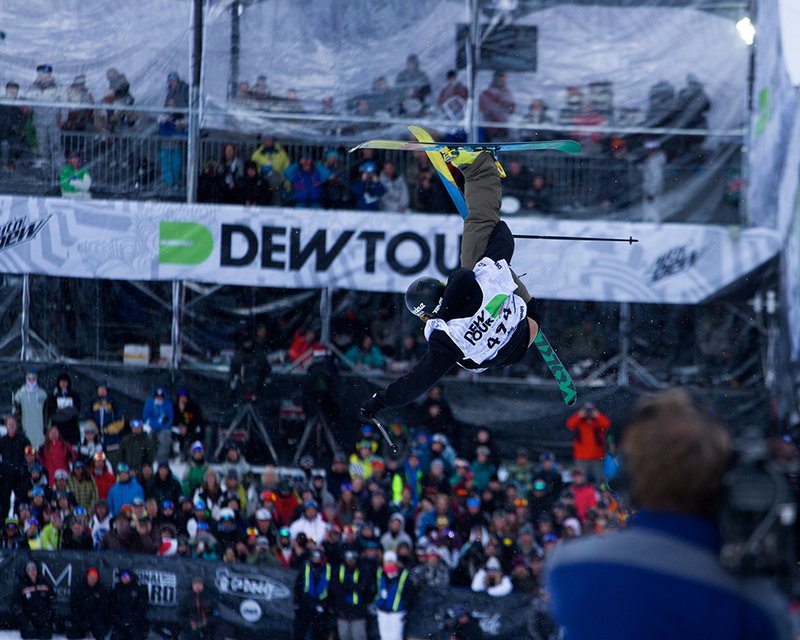 Matt Margetts. Photo by Matt Sklar
The Menís Freeski Superpipe Final brought great skiing, crowd energy and progression of riding, but also progression of video treatment to best showcase the action to fans everywhere with a cable camera strung down the center of the pipe.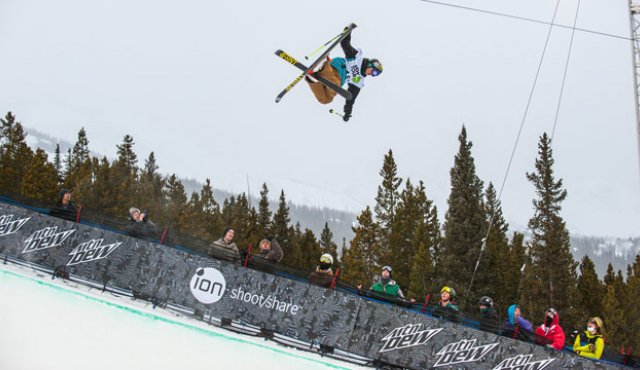 David Wise. Photo courtesy of Alli Sports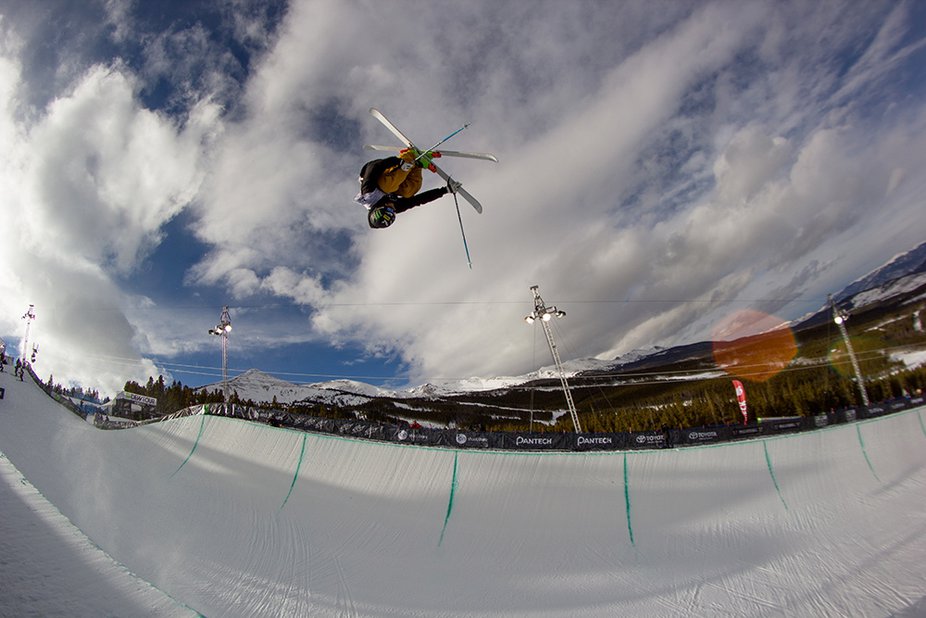 Kevin Rolland. Photo by Matt Sklar
Coming into the finals were the top ten of 21 skiers from the semi-final, and, just like the semi-final, those riders competing in the finals were given two chances to take to the pipe and put it all on the line in a last ditch effort to take home the 2012 Dew Cup.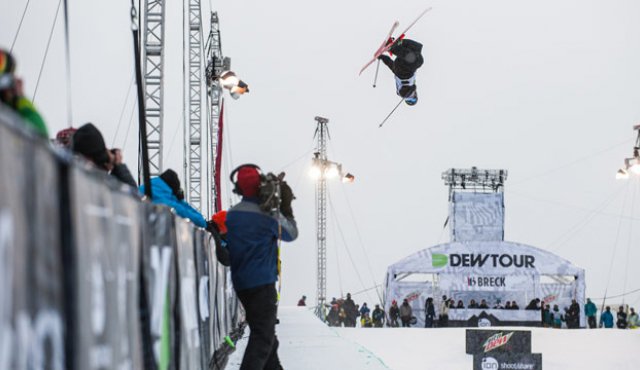 Justin Dorey. Photo courtesy of Alli Sports
https://www.newschoolers.com/videos/watch/844591/Justin-Dorey-Winning-Run---Dew-Tour-Freeski-Superpipe-Final
Mike Riddle was the number one qualifier coming into finals, however the lineup of skiers included a number of riders that could easily come in hot and create an upset. Justin Dorey showed up to do just that, and on his first run Dorey exploded out of the pipe with a right side double cork 1260 safety, to left 900 tail, air-to-fakie, switch 720 japan, alley-oop left flat 540 critical and left double cork 1260 japan, which picked up a high score of 93.50 and put him on the top of the list for the rest of the event.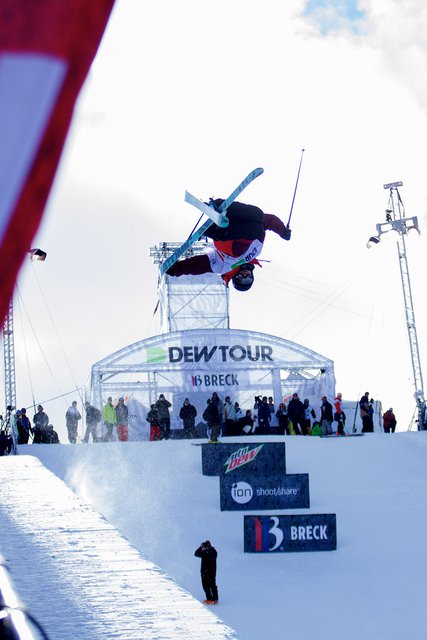 Byron Wells. Photo by Matt Sklar
http://www.youtube.com/watch?v=TqbiOy0OmfM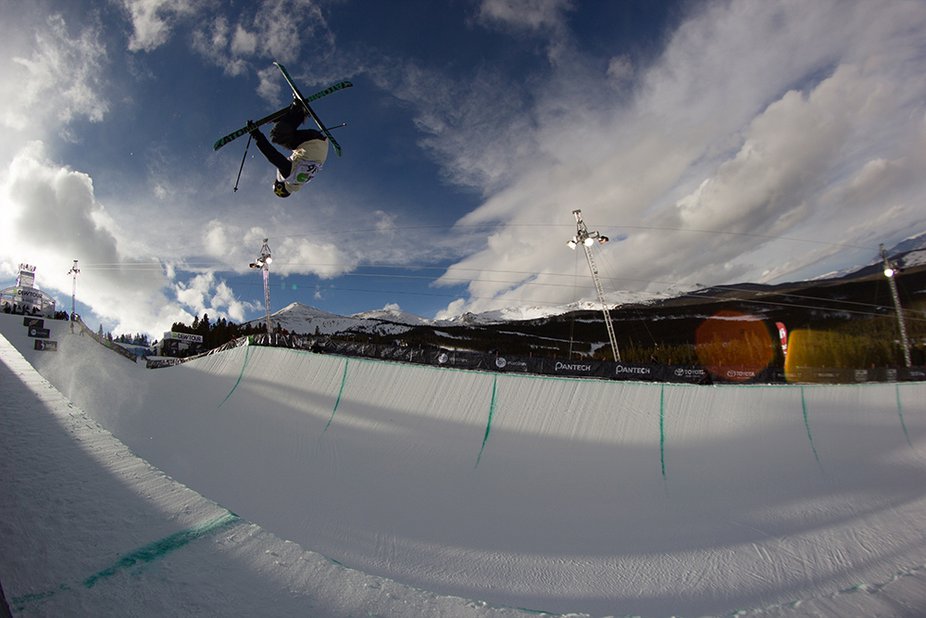 Mike Riddle. Photo by Matt Sklar
http://www.youtube.com/watch?v=AnNk0vHT-fs
In the end, Dorey rode out the overall winner and Dew Cup Champion, while Byron Wells took home the second place position, and the top qualifier coming into the event, Mike Riddle, emerged with a respected third place.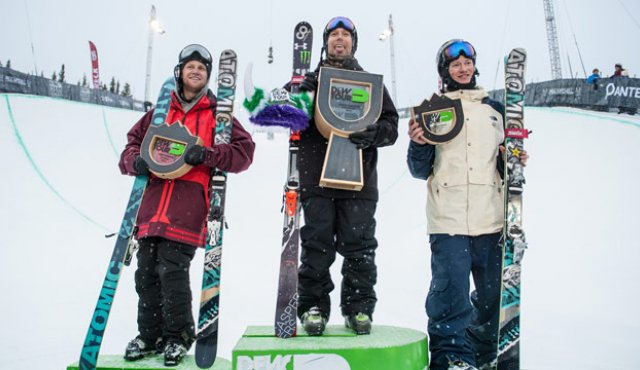 Byron Wells (2nd), Justin Dorey (1st), Mike Riddle (3rd). Photo courtesy of Alli Sports
Results
1) Justin Dorey - 93.50
2) Byron Wells - 90.25
3) Mike Riddle - 88.50
4) Kevin Rolland - 85.50
5) David Wise - 85.00
6) Tanner Hall - 83.75
7) Benoit Valentin - 83.00
8) Taylor Seaton - 76.75
9) Matt Margetts - 74.25
10) Thomas Krief - 38.75
To see how this event affects the AFP World Tour Rankings, go to afpworldtour.com.
http://www.youtube.com/watch?v=YAPU-if4fUk
Stay tuned for for more coverage on the Winter Dew Tour, which continues tomorrow with Women's and Men's Ski Slopestyle Semi-Finals (which you can watch a live webcast of by clicking here). For a look at the full schedule of events at Dew Tour, click here, and for the TV schedule, click here.