Words: Jeff Schmuck
Photos: John Vandervalk & Jeff Schmuck
The second to last day of the first stop on the Winter Dew Tour just concluded here in Breckenridge, Colorado with its busiest day yet, with both women's and men's halfpipe finals along with women's slopestyle prelims. The bluebird skies that the competitors enjoyed over the last two days was unfortunately nowhere to be found today, as the weather gods decided to mix things up by once again reeking havoc on the proceedings and NBC's cameras by unleashing close to a foot of fresh snow.
This of course was a significant factor during women's slopestyle prelims, although a heaping helping of credit is owed to the girls for braving the elements and stepping up to the pate to throw down as hard as they could on the snowy and extremely slow course.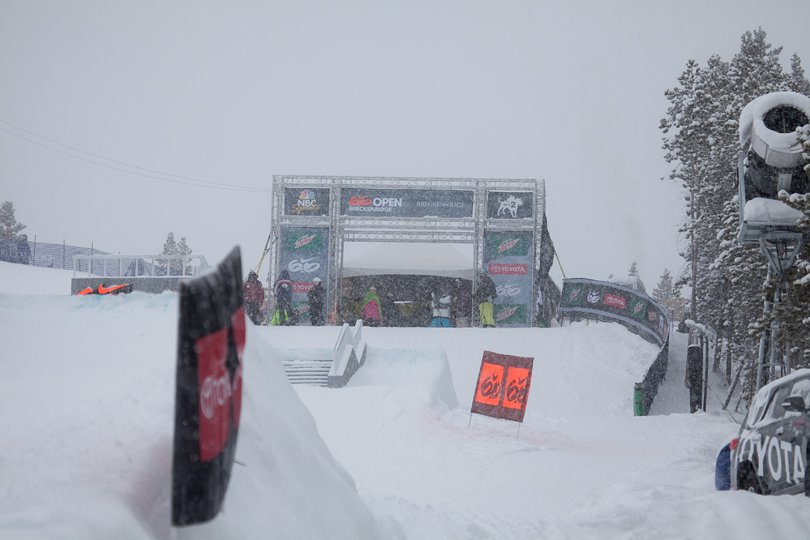 Following the advice of slopestyle empress Kaya Turski (who is still nursing a sore knee after her injury last spring and opted not to compete this weekend), the Dew Tour organizers decided to take the last two jumps out of the running, as many of the girls (along with a few of the practicing guys) were having trouble clearing them due to speed issues.
This left the two rail combos up top, followed by two jumps and the gap to rainbow box or upward flat rail option for the girls to shake their stuff on for the judges, who bestowed spots in tomorrow's finals to the top six of the 13 competitors (while another six opted not to compete due to the gnar factor the weather created).
Keri Herman
Coming in first was Keri Herman with some big switch 5's and 3's, followed by newcomer Jess Warll (who was the first female to land a double flatspin this summer at Camp of Champions) with her flatspin 3's, followed by Devin Logan, who put down some nice 3 blunts herself.
Jess Warll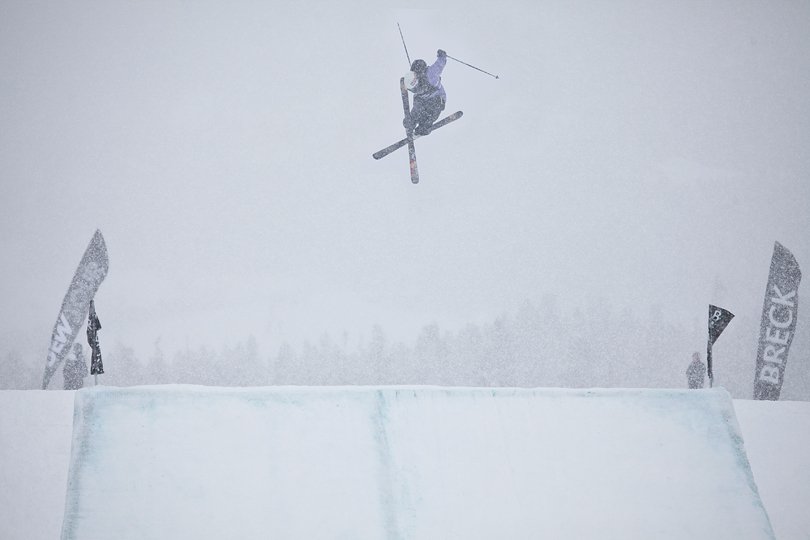 Devin Logan
Taking the final three spots were Sweden's Emma Dahlström in fourth, who landed a nifty cork 7 on the first jump, followed by Ashley Battersby in fifth with her usual silky smooth style, and Switzerland's Eveline Bhend in sixth.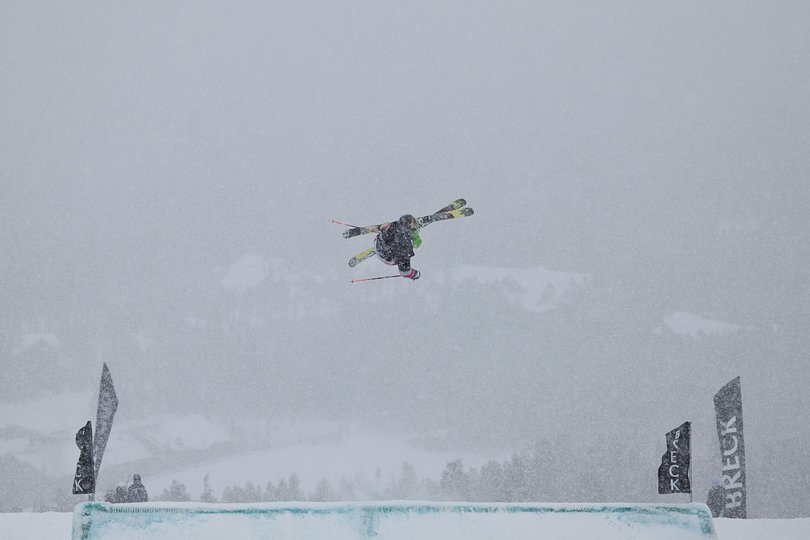 Emma Dahlström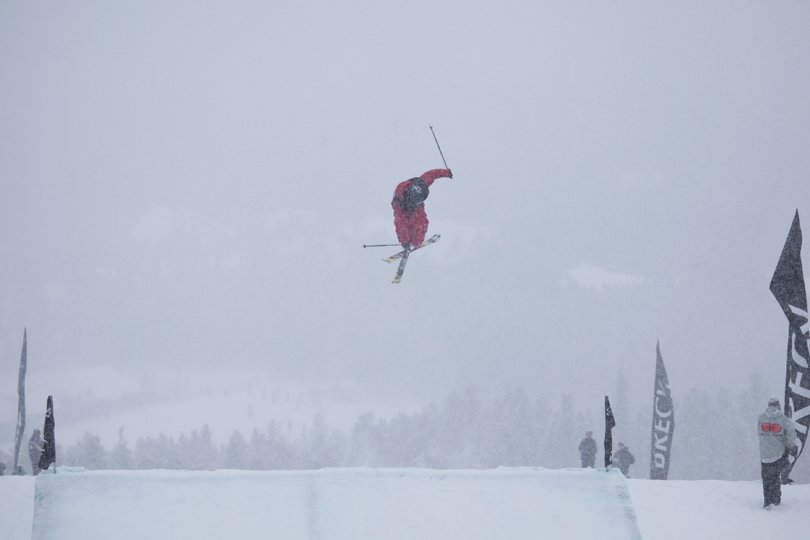 Ashley Battersby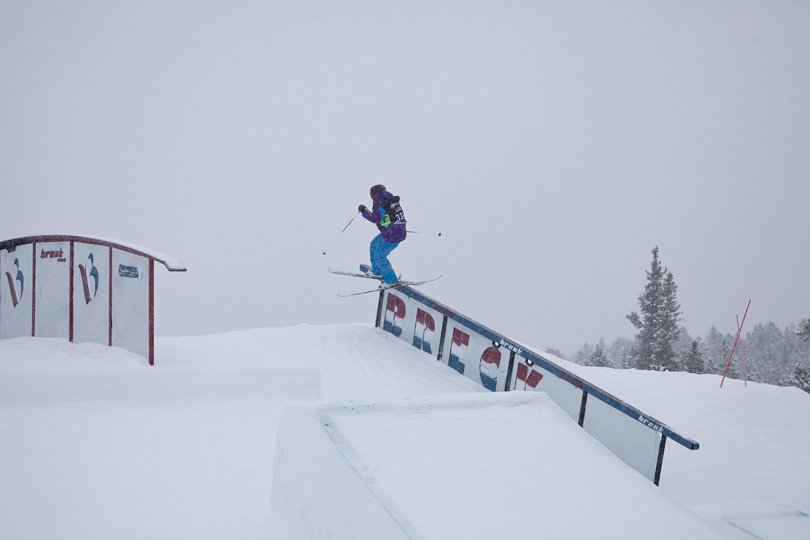 Eveline Bhend
Those six will now battle it out in tomorrow's slopestyle finals, and despite all the fresh powder that's being enjoyed here in Breckenridge, everyone is crossing their fingers for better weather so the girls can really give it their all.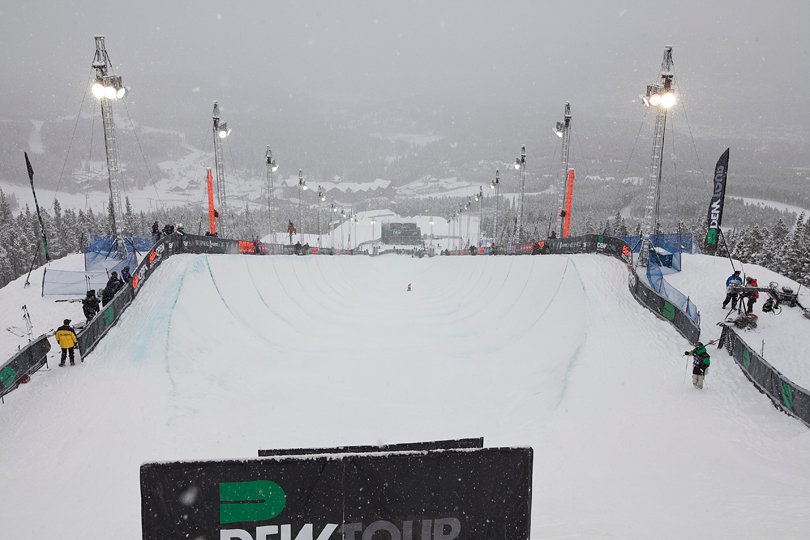 Earlier in the day, the ladies also sent it during their halfpipe finals, where Dania Assaly picked up the first major win of her career with some cork 5's, 7's and 9's, and celebrated in her own trademarked and special way by dancing to Britney Spears at the bottom for the NBC cameras. If you happen to be in Breck, stay tuned for the Dania Dance Party later tonight at a 21+ establishment of her choosing.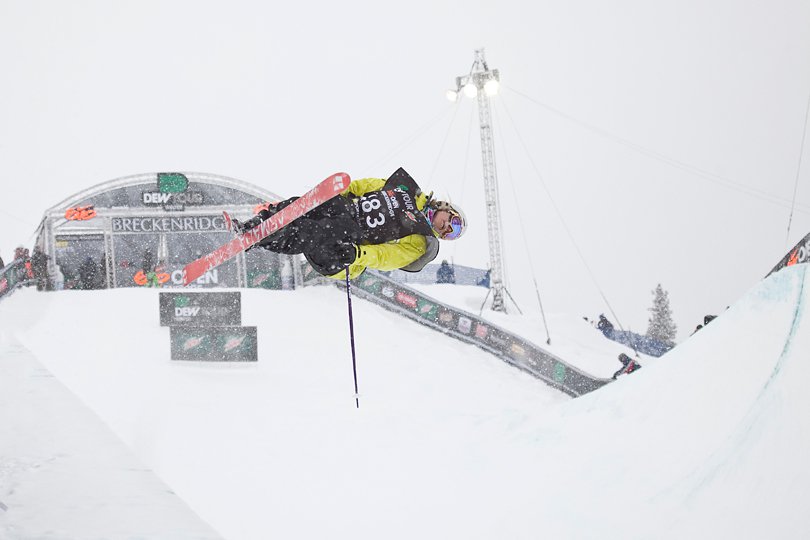 Dania Assaly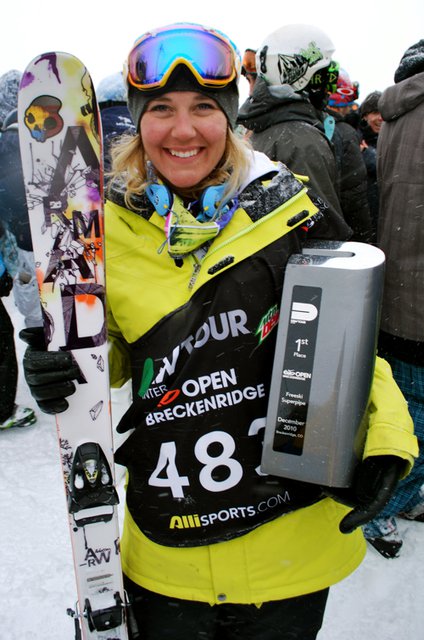 Just behind her in second was Mirjam Jaeger, who laid down some precise switch hits and grabbed 5's, while Jess Cumming rounded out the podium in third with some 5's and 7's herself.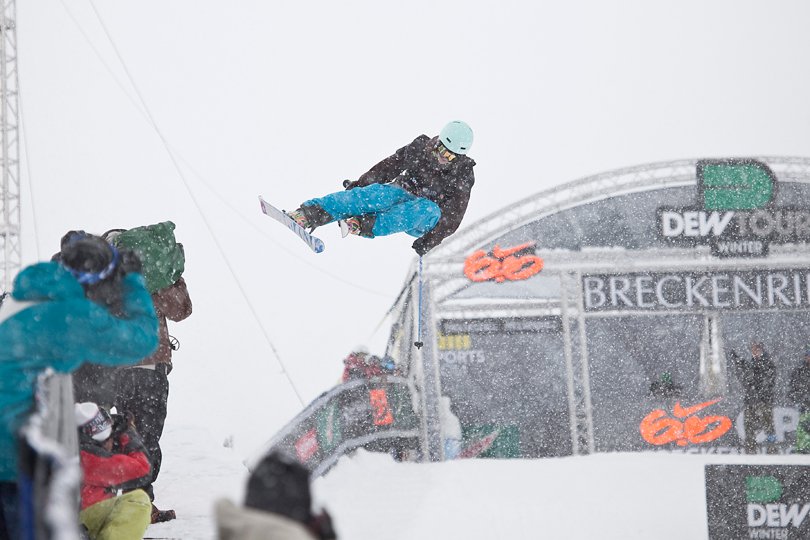 Mirjam Jaeger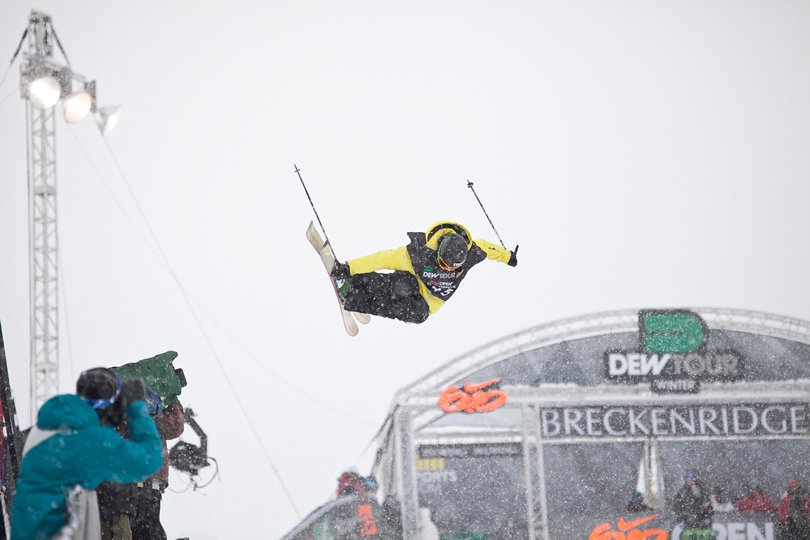 Jess Cumming
Taking fourth was Anais Caradeux, who struggled with speed due to her petit frame but still managed to put down a technical run, followed by Devin Logan in fifth, who went balls out by attempting a few flairs, and Rosalind Groenewoud in sixth, who also absolutely went for it today by attempting some huge 9's on her second hit, but unfortunately crashed on both attempts and rang her bell pretty hard in the process.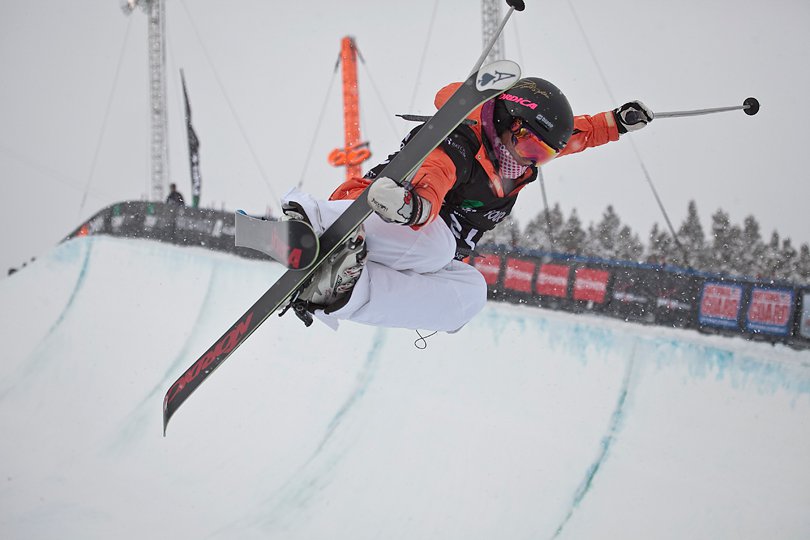 Anais Caradeux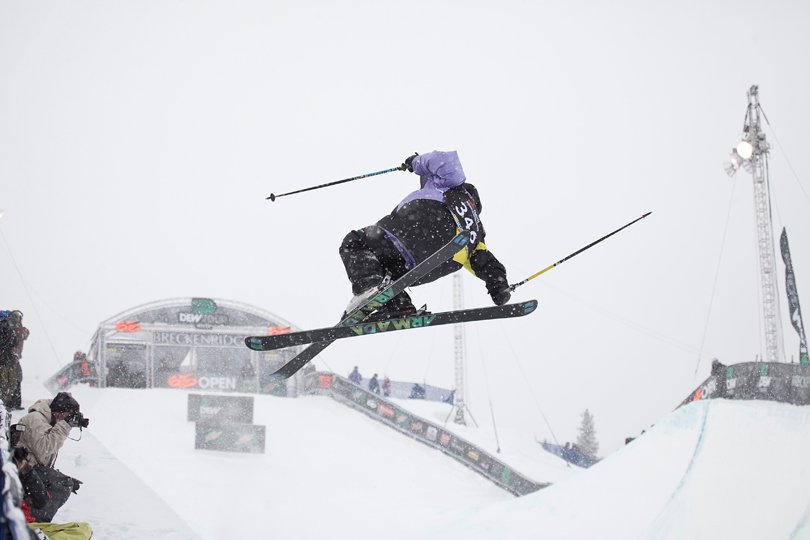 Devin Logan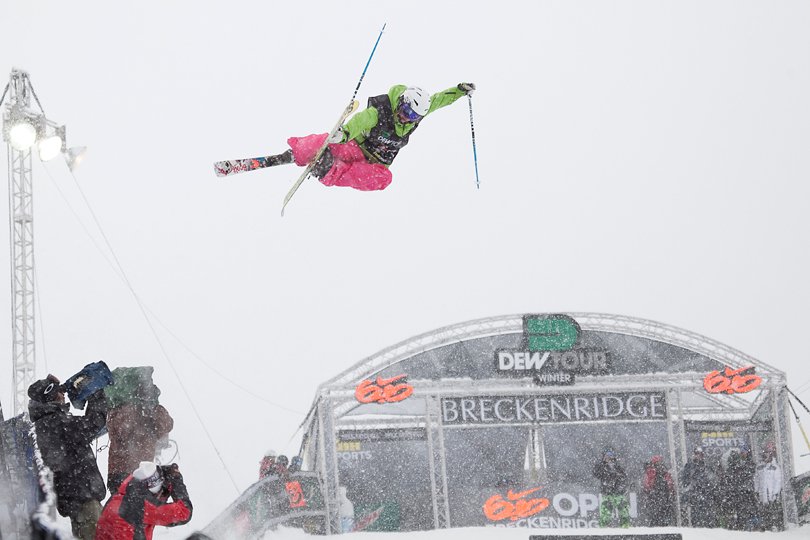 Rosalind Groenewoud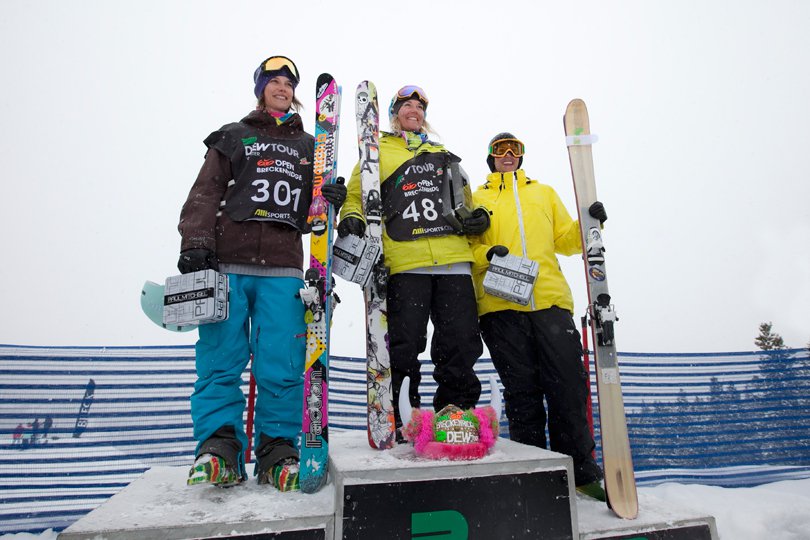 Mirjam Jaeger (2nd), Dania Assaly (1st), Jess Cumming (3rd)
Immediately following the ladies the men took center stage for their own halfpipe finals, and despite the conditions they still managed to put on one hell of a show, all while causing everyone in attendance to realize how dramatic of a year it will truly be on the competitive pipe circuit.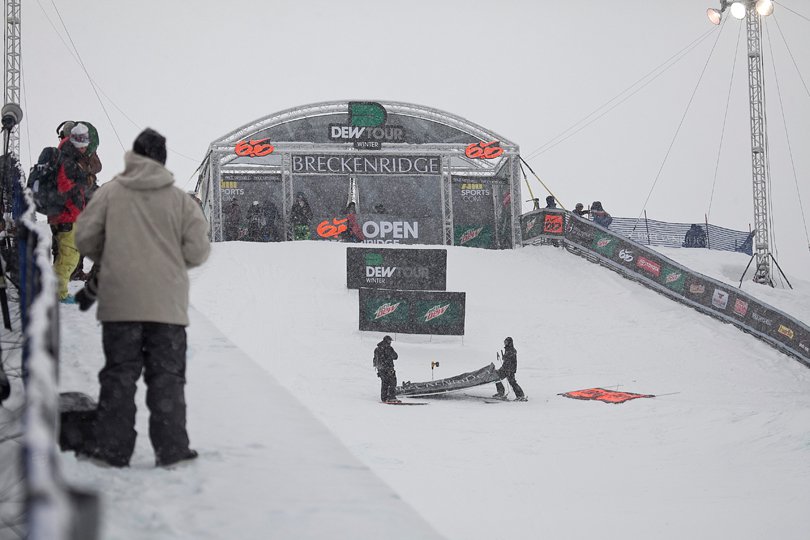 Taking first place was the hard charging Simon Dumont, who after kicking a ski on his first run came back with a vengeance to put down the run of his life today with a gigantic and perfectly grabbed first hit double cork 12, into a right 9, to whiskey flip, to massive alley-oop 7, to switch 7 to alley-oop 5.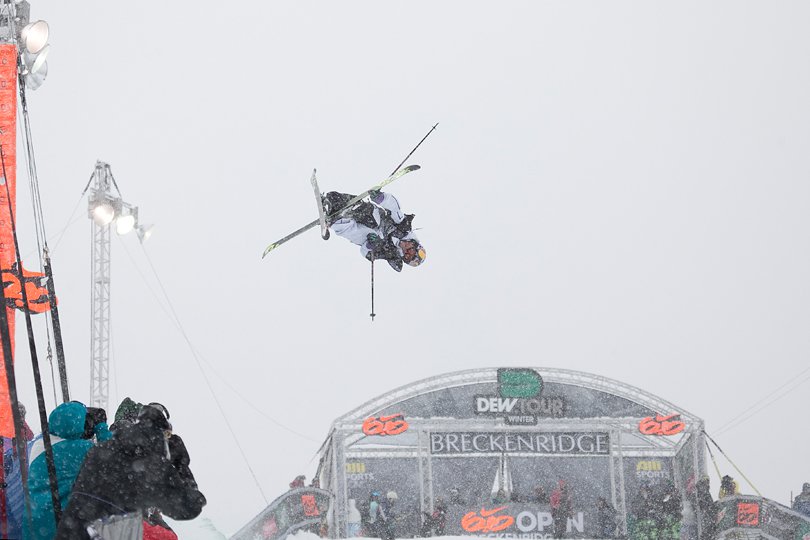 Simon Dumont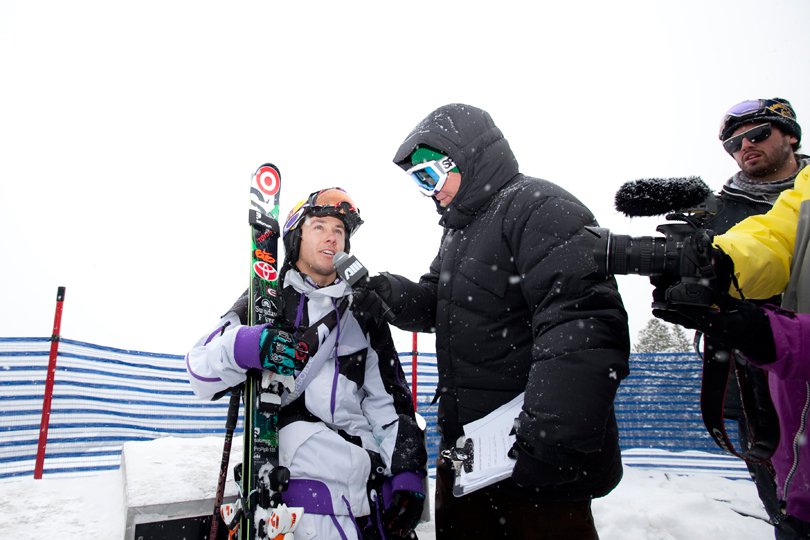 Just behind Dumont was last week's Grand Prix Champion Justin 'Bone' Dorey, who stomped a double 12 of his own followed by his unparalleled brand of technicality, spinning both ways regular and switch, while X Games and European X Games gold medalist Kevin Rolland grabbed the last spot on the podium with two doubles in his run as well, but landed a bit backseat on his last one.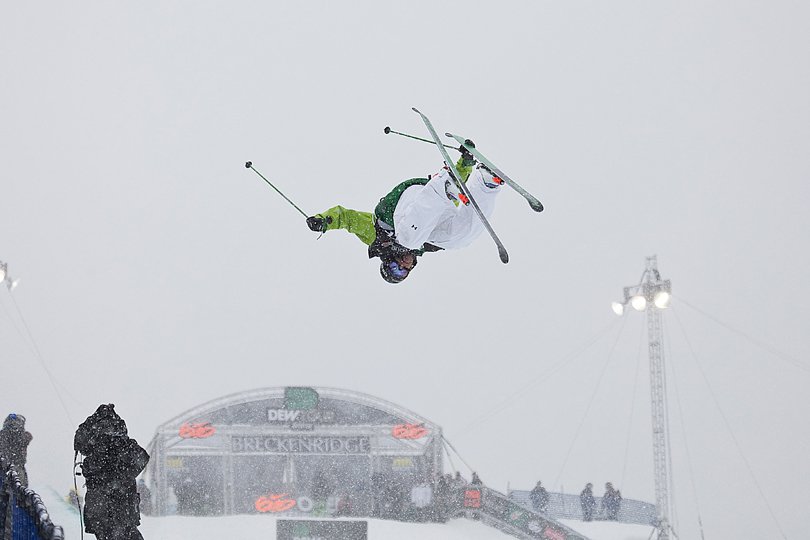 Justin Dorey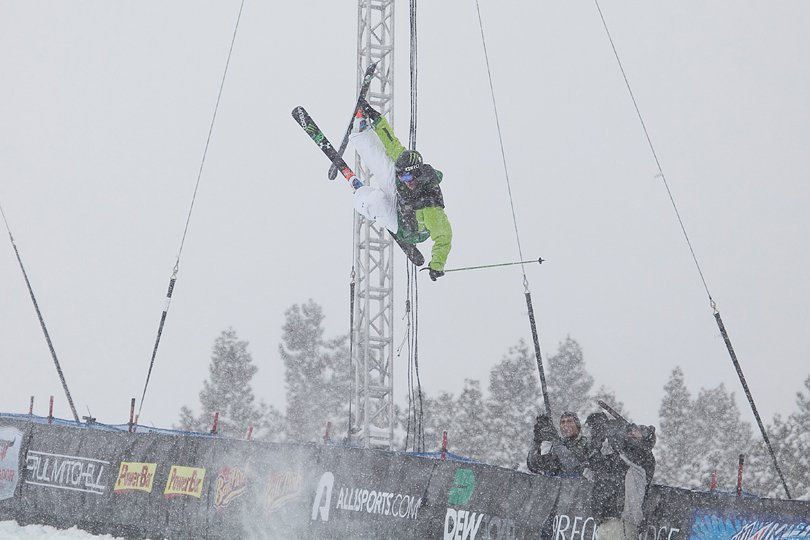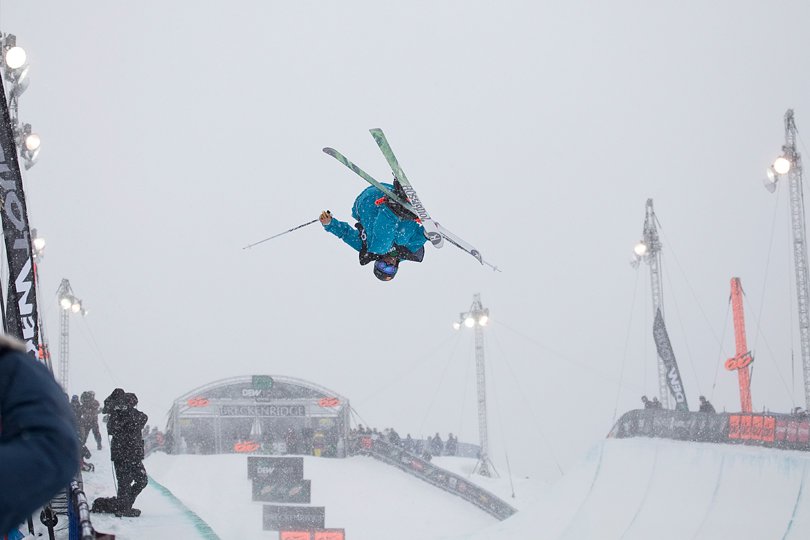 Kevin Rolland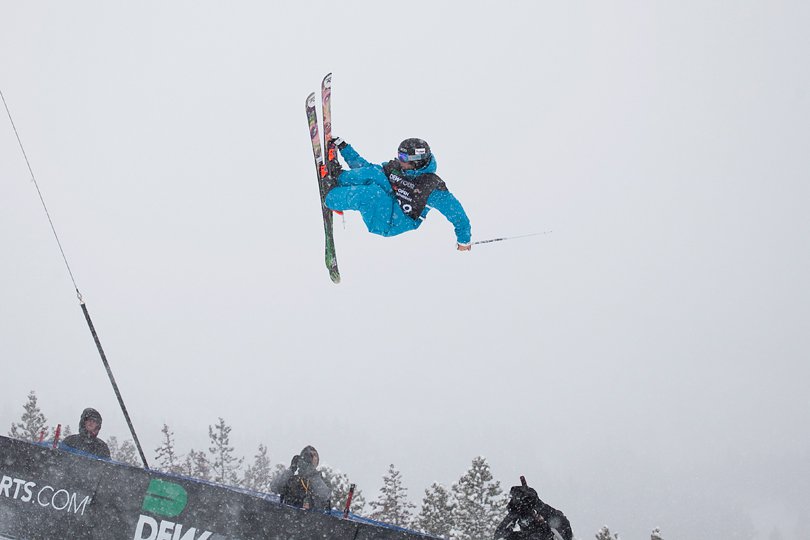 Just off the podium was Thomas 'ToTo' Krief in fourth, who was also a member of the doubles club, followed by the exciting and consistent youngster Torin Yater-Wallace, who much like yesterday owned some of the biggest airs of the day.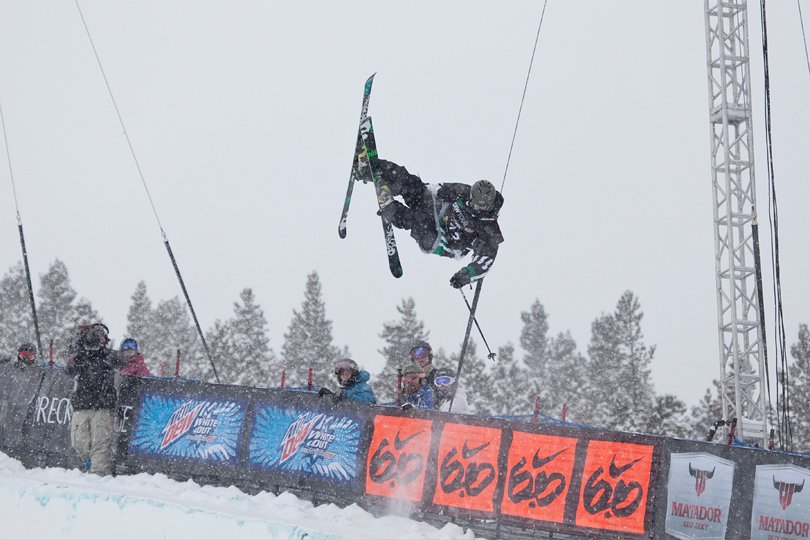 Thomas Krief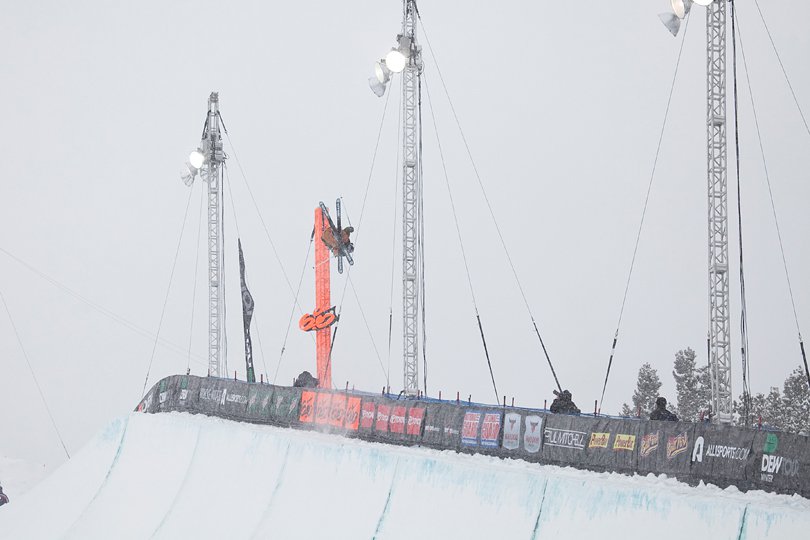 Torin Yater-Wallace
Sixth place went to Walter Wood, who skis better each and every time he sets foot in the pipe, followed by style wizard Duncan Adams in seventh, and Xavier Bertoni in eighth, who struggled with his first hit double.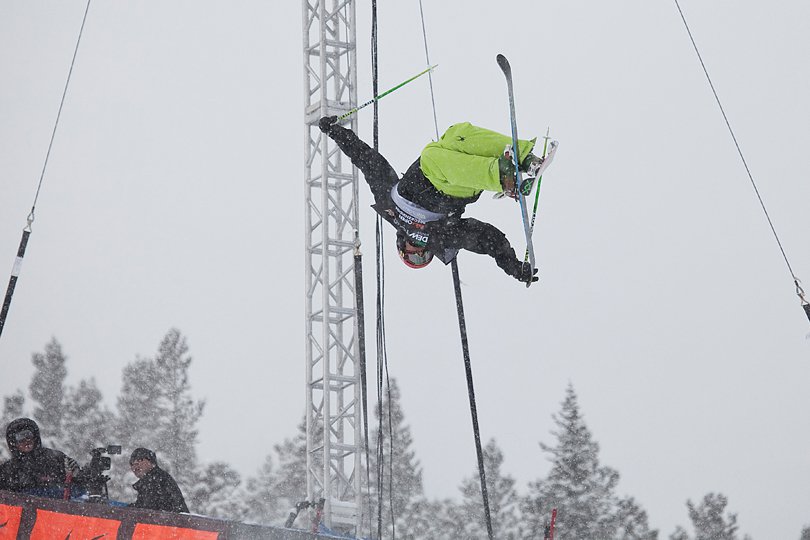 Walter Wood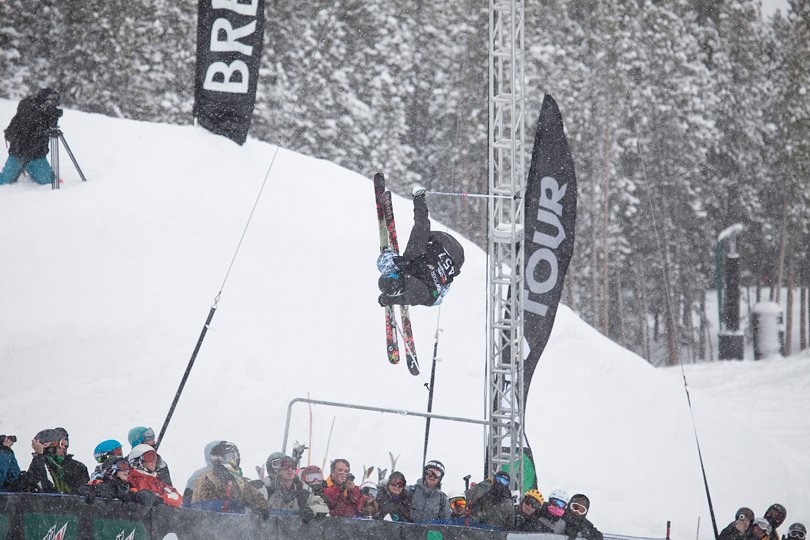 Duncan Adams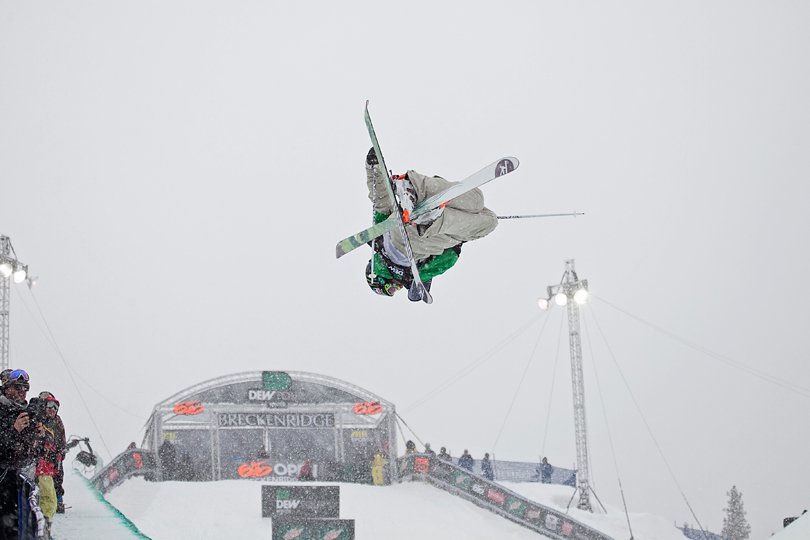 Xavier Bertoni
Rounding out the top 12 was Byron Wells in 10th, who had a tough day after suffering a minor injury to his leg in practice, his brother Jossi in 11th, who's been taking it easy this week in an effort to heal from his ankle surgery, and Mike Riddle in 12th, who unfortunately crashed on his first hit double cork 12 attempts on both runs.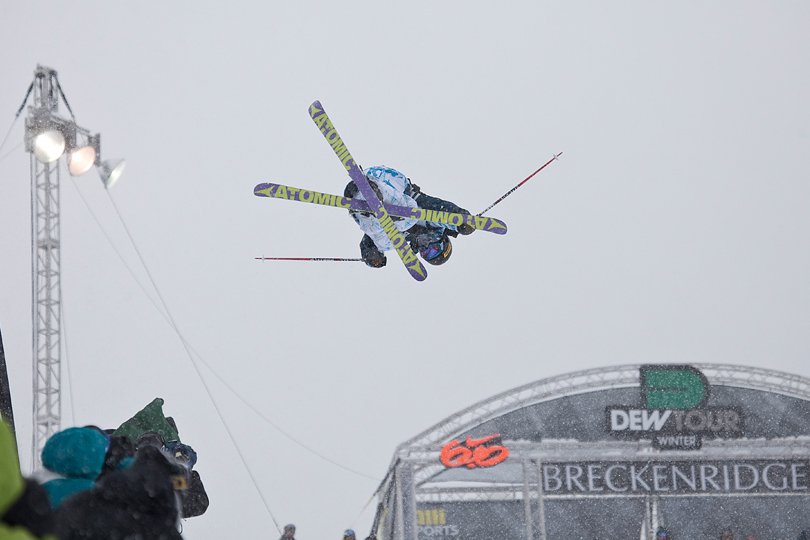 Byron Wells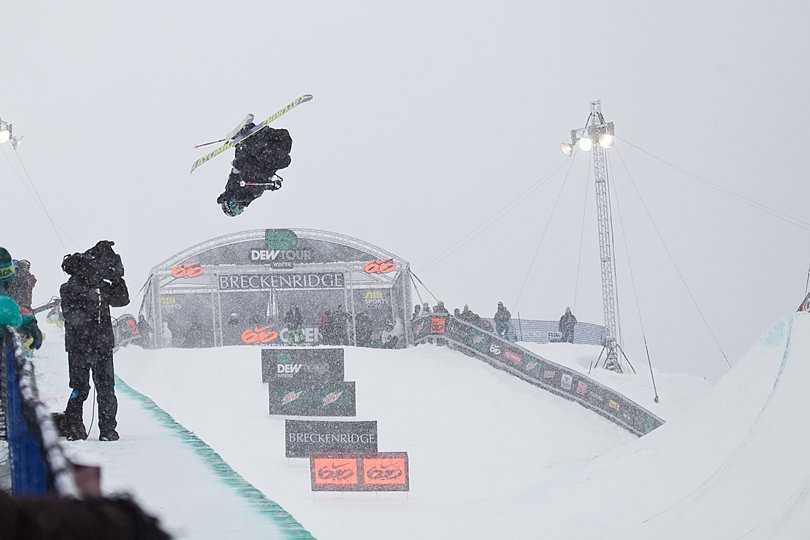 Jossi Wells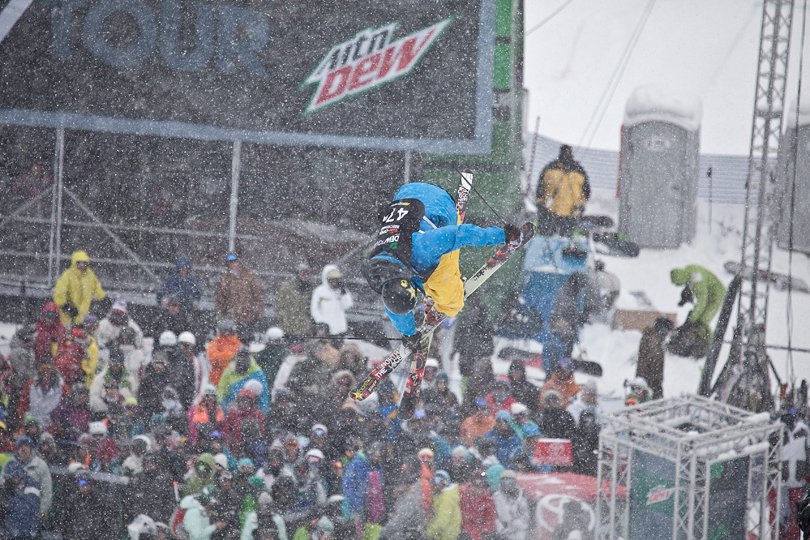 Mike Riddle
The first stop of the Winter Dew Tour concludes tomorrow with women's and men's slopestyle finals. Stay tuned for full coverage, and be sure to check out everything that went down at pipe finals tonight on the USA Network at 9pm PST.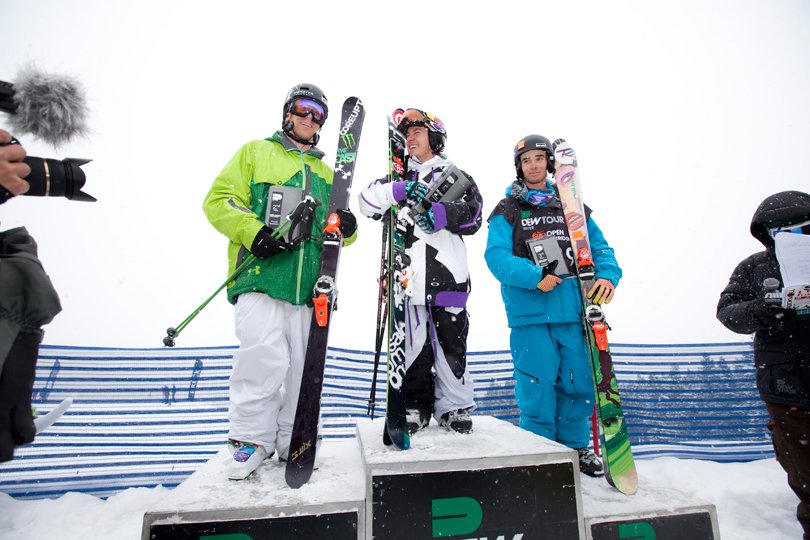 Justin Dorey (2nd), Simon Dumont (1st), Kevin Rolland (3rd)
Results
Men's Halfpipe Finals
1) Simon Dumont - 94.50
2) Justin Dorey - 91.25
3) Kevin Rolland - 89.25
4) Thomas Krief - 85.00
5) Torin Yater-Wallace - 83.25
6) Walter Wood - 78.75
7) Duncan Adams - 78.25
8) Xavier Bertoni - 77.75
9) Noah Bowman - 72.75
10) Byron Wells - 66.25
11) Jossi Wells - 56.00
12) Mike Riddle - 16.75
Women's Halfpipe Finals
1) Dania Assaly - 91.25
2) Mirjam Jaeger - 83.00
3) Jessica Cumming - 79.50
4) Anais Caradeux - 76.50
5) Devin Logan - 33.50
6) Rosalind Groenewoud - 26.50
Women's Slopestyle Prelims
1) Keri Herman - 96.67
2) Jessica Warll - 95.00
3) Devin Logan - 93.00
4) Emma Dahlström - 87.00
5) Ashley Battersby - 85.33
6) Eveline Bhend - 75.00
cut-off
7) Kim Lamarre - 68.33
8) Meg Olenick - 64.83
9) Shanny Cohen - 58.50
10) Dania Assaly - 54.17
11) Emilia Wint - 54.17
12) Grete Eliassen - 49.50
13) Erica Durtschi - 41.00
14) Keltie Hansen - DNS
Rosalind Groenewoud - DNS
Jamie Crane-Mauzy - DNS
Jen Hudak - DNS
Dara Howell- DNS
Maude Raymond - DNS
Dew Tour Finals TV Schedule
Ski Superpipe Finals – Saturday, December 18th, 9pm - 10pm PST on USA Network
Ski Slopestyle Finals – Sunday, December 18th, 11pm - 12am EST on USA Network