Words by Rocky Maloney
Photos by Rocky Maloney & Trevor Woods
The final stop of the Winter Dew Tour, aka The Toyota Championships, officially began today in Snowbasin, Utah with the Last Chance Qualifier. Kicking things off was the slopestyle portion of the event, where 13 competitors took to the course at 9:45am with on and off sunlight and snow for their last opportunity to score one of the five coveted and final spots in tomorrow's prelims.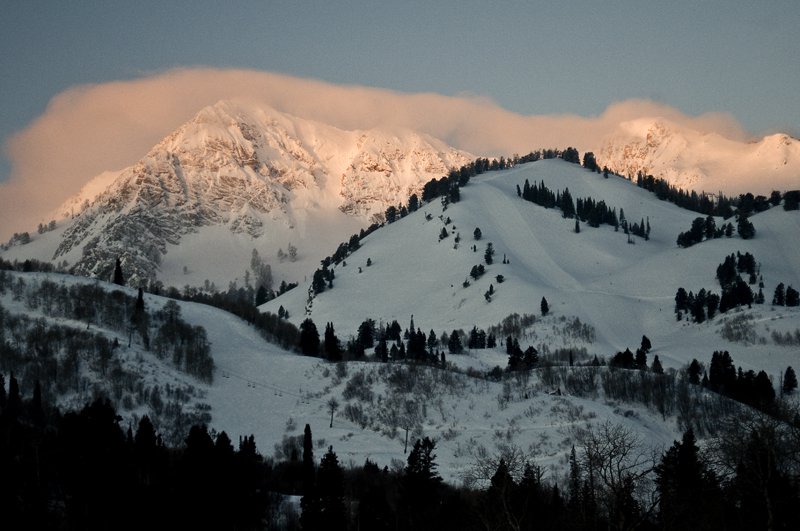 A beautiful Utah sunrise. Photo: Trevor Woods
Andri Ambuhl, brother of Elias, put down two great runs, but couldn't find himself in the top five at the end of the day, while Erik Hughes threw down a super solid run of his own with a massive dub cork 1260 into a switch dub 900, but unfortunately the judges didn't feel it was quite enough and scored him a 55.17 in 10th place.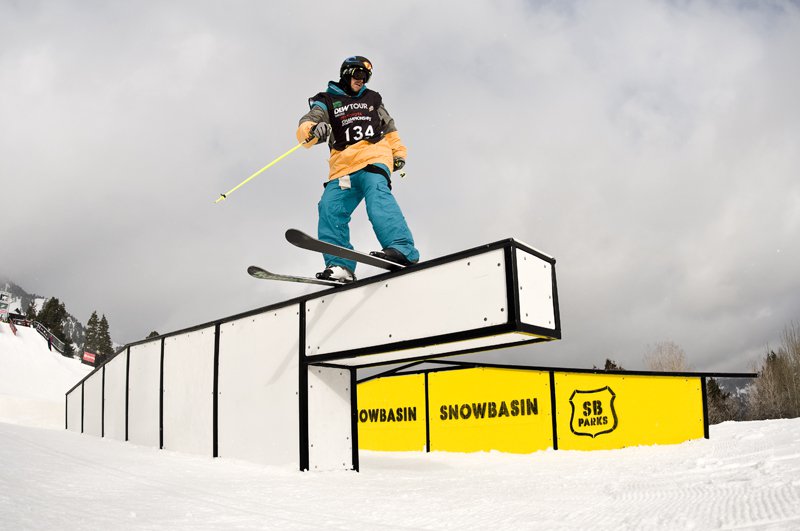 Andri Ambuhl. Photo: Trevor Woods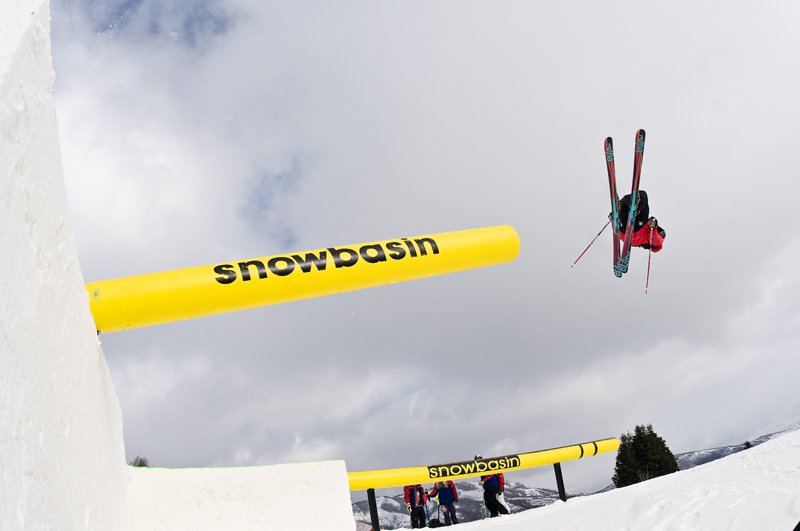 Erik Hughes. Photo: Trevor Woods
Byron Wells, Brian Kish, Elvis Harsheim and John Spriggs all put down some killer runs as well, but it wasn't enough to compete with the eventual top five, as all four were just edged out of a spot in prelims.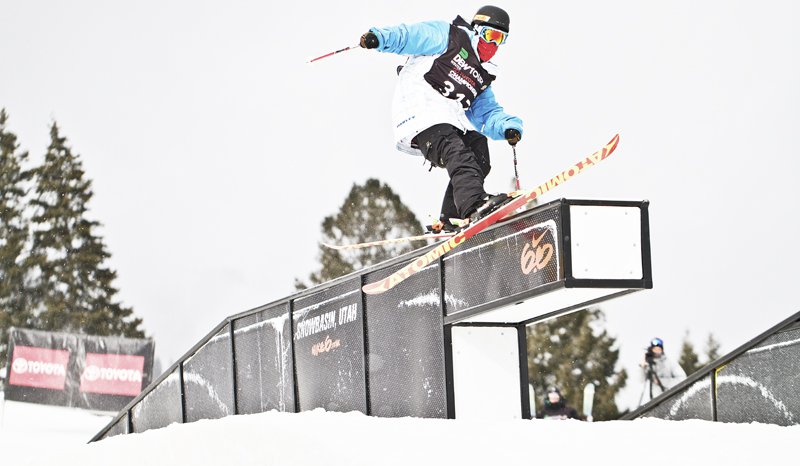 Byron Wells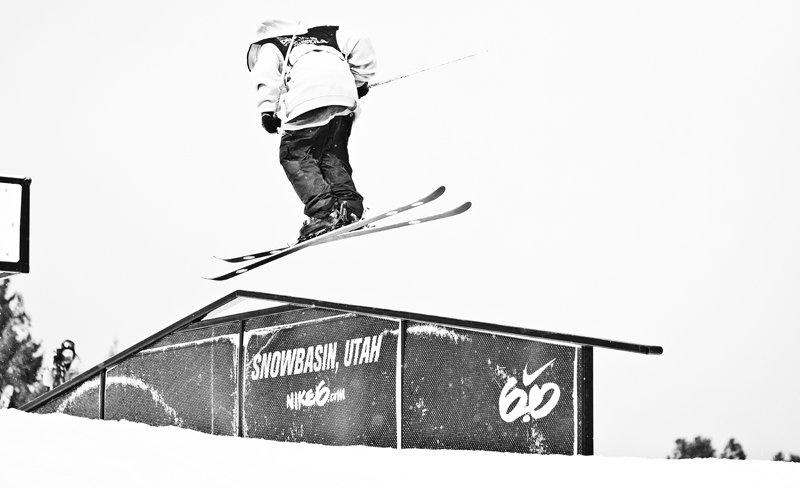 Brian Kish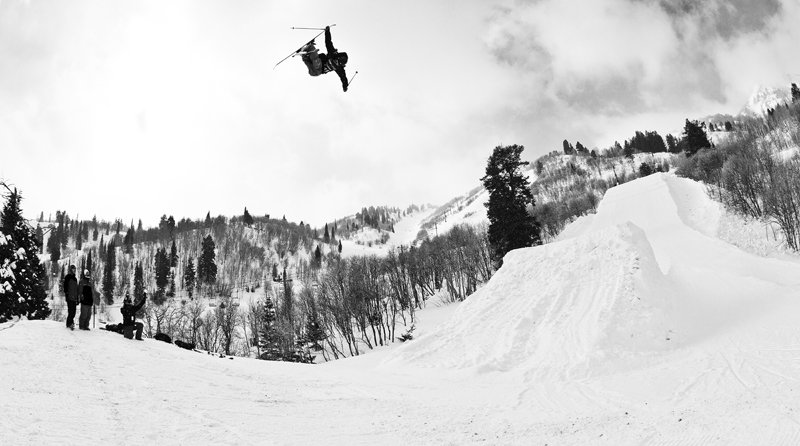 Elvis Harsheim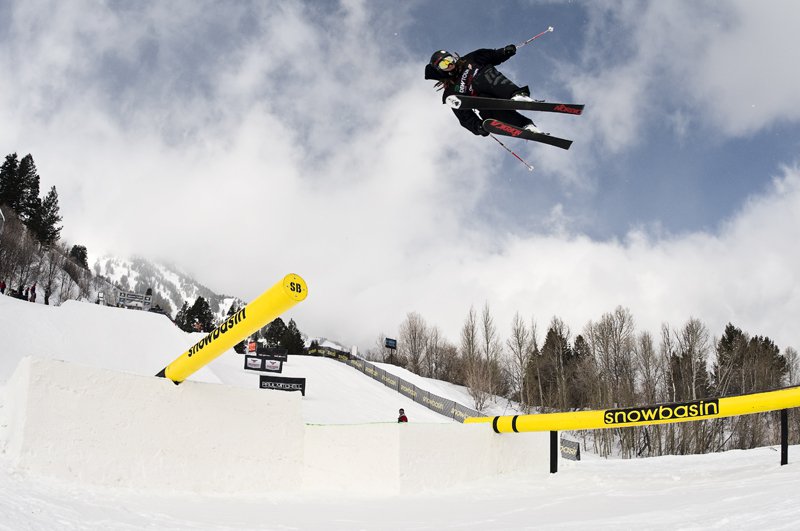 John Spriggs. Photo: Trevor Woods
Jacob Wester, always a mainstay on the slopestyle circut, earned his qualifying spot today by getting technical on the top features with a switch-up to pretzel 270 out of the rail-gap-rail, along with stomping a big double on the last jump to earn a second score run of 76.33 and fifth place.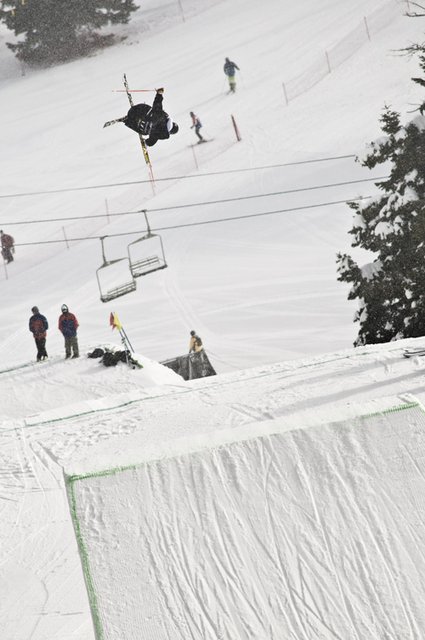 Jacob Wester. Photo: Trevor Woods
Fellow Scandinavian Kim Boberg also fought his way into the qualifiers in third, just in front of Vincent Gagnier, who laid down a double cork 900 on his first run and stepped it up to a dub cork 1080 on his second, allowing him to finish the day in fourth place.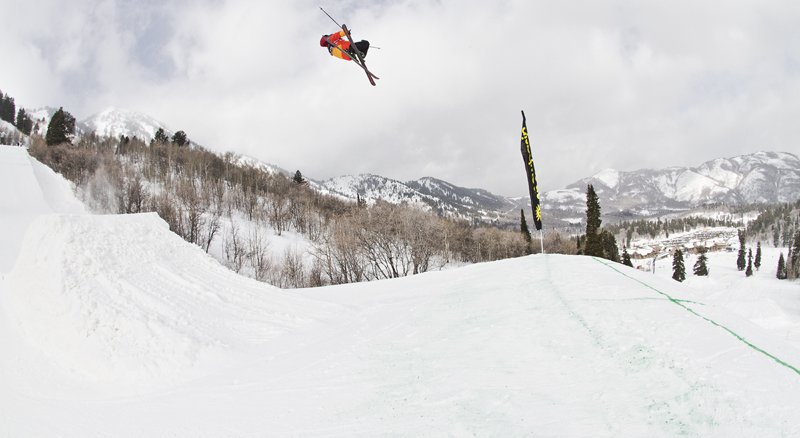 Kim Boberg
Vinny Gagnier. Photo: Trevor Woods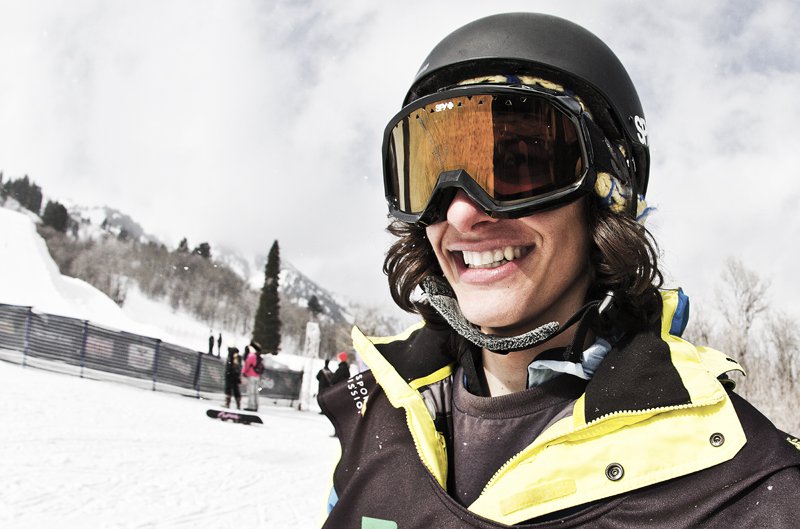 Vinny happy to make it through.
Like always, Ben Moxham kept everything super smooth throughout his run, starting with a back swap over the gap on the first feature into a combo of back to back 450's, followed by a switch 900 into a big dub cork 1080 on the two-jump line, which earned him the second place spot when it was all said and done.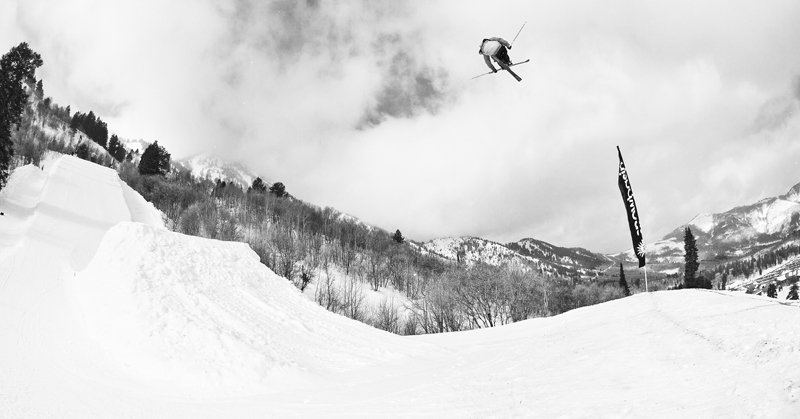 Ben Moxham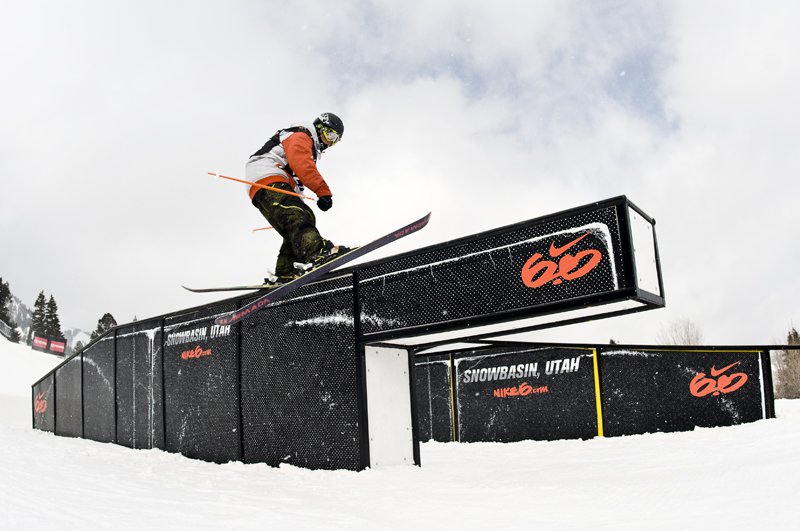 Ben Moxham. Photo: Trevor Woods
Joss Christensen eventually took the top spot of the day, staying consistent from the beginning of practice to his last run, and linked together a switch 1080 into a dub cork 1080 over the last jump to score a 83.17 and the top of the invisible podium.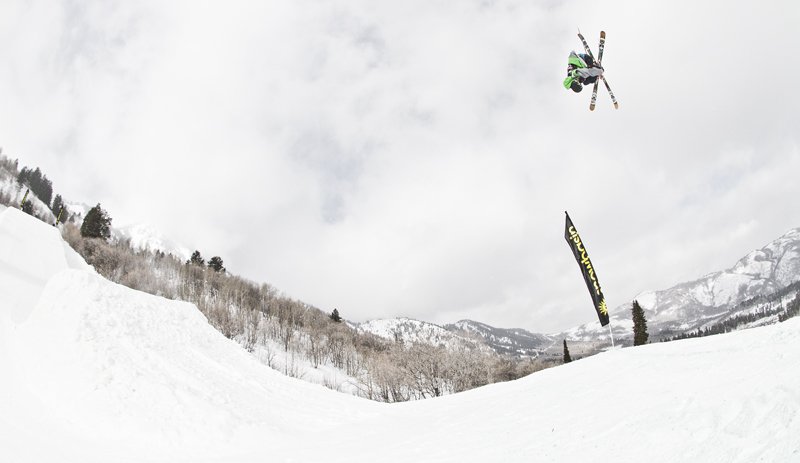 Joss Christensen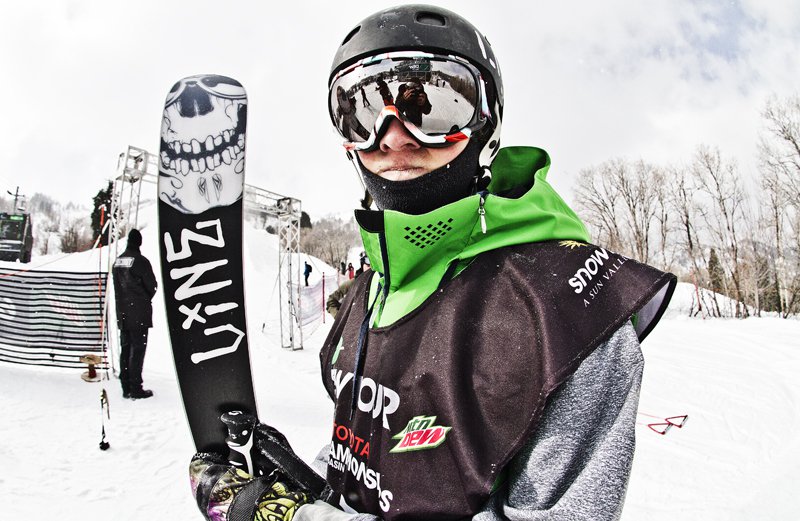 Joss is a boss.
Up next was the superpipe portion of the Last Chance Qualifier, where 11 athletes gave it their all in an intense showdown for the final five qualifying spots as well. Jon Anders Lindstad, James Campell and Kris Atkinson all put runs together but found themselves in 11th, 10th and ninth place respectively. Lindstad threw a big 900 to start while Campell began his run with a dub cork 1260, but failed to get the amplitude necessary to obtain a top five score.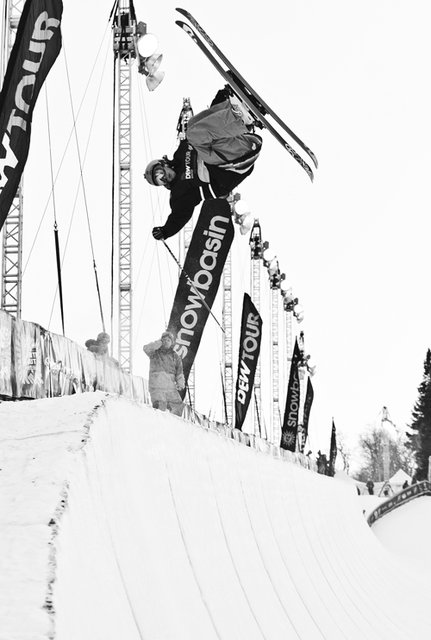 Kris Atkinson
Evan Walls landed his first run with a score of 62.75, but needed a bigger showing on his second. Laying it all on the line, Walls unfortunately couldn't put it together, eventually finishing in eighth, while Crested Butte local Christian Allen started his run off with a 270 into the pipe into a switch alley-oop 900, and followed it up with a switch down the pipe 720, but also couldn't up his score on the second run and finished in seventh place just behind Peter Adam Crook. Crook put it down on his second run, linking together a first hit left 900 into a right 900 on his second, but finished just on the wrong side of the bubble in sixth.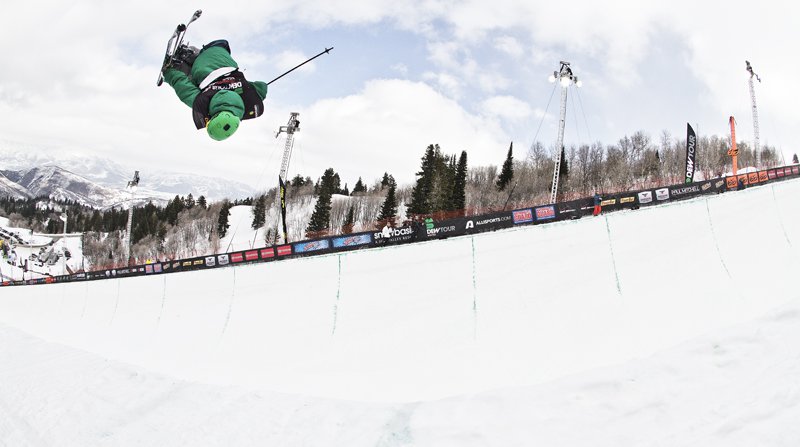 Evan Walls
JP Solberg has been in the pipe game for a long, long time and skied like the veteran he is today with a first hit alley-oop flat 360 into a switch 720, along with a massive alley-oop flat 540 double grab into a left 900 at the bottom. Expect more of the same and then some from JP tomorrow after claiming the fifth place spot.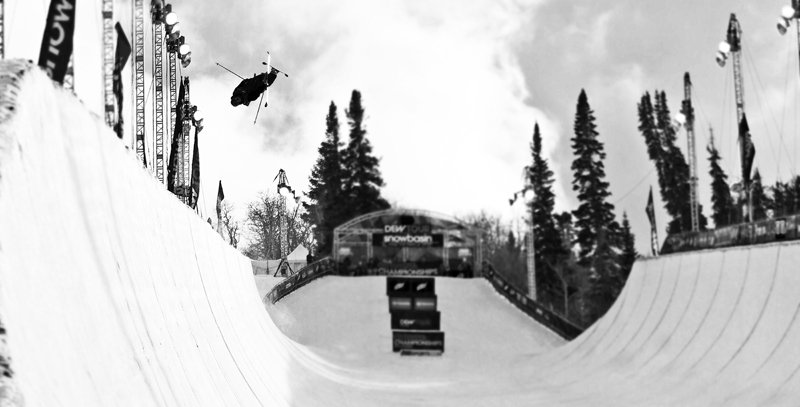 JP Solberg
Tai Barrymore put together a sweet second run with a big left 900 into an alley-oop flat 540 and a big third hit 1260, allowing him to finish in fourth just behind Switzerland native Nils Lauper. Nils had an amazing first run starting with a left 900 to right 540 into his screaming seamen 720, and capped it off with a massive dub flair into a last hit flair helping him finish in third place with an 83.50.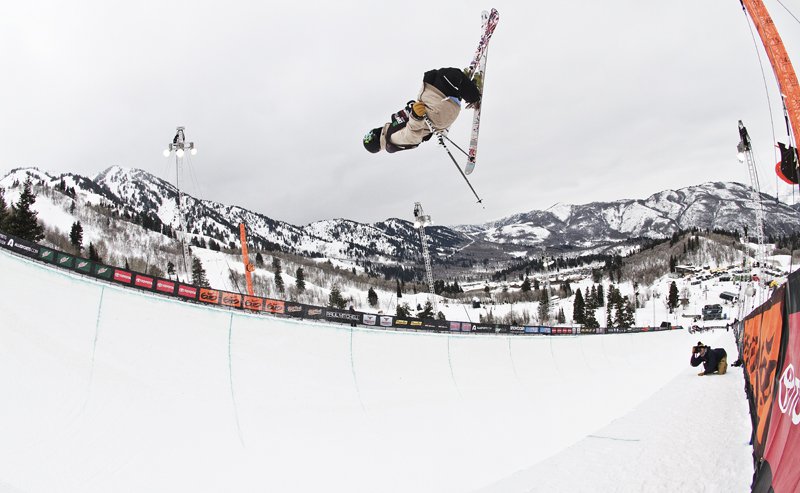 Tai Barrymore
Patrick Baskins is having himself quite the year so far. After grabbing a podium spot at The North Face Park & Pipe Open in Tahoe, confidence was on his side. Starting with a switch 900 into a switch right 720 and continuing down the pipe into a big left 900, Patty stomped his first run with a solid score of 85.50 and the second place spot.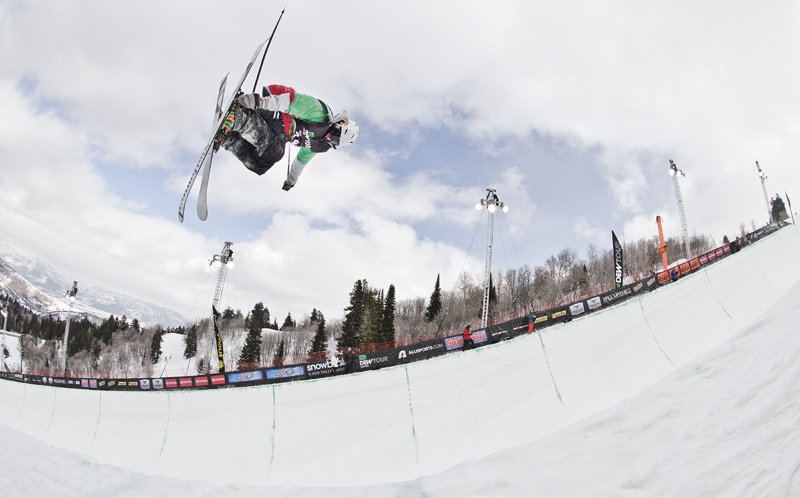 Pat Baskins
But it was Benoit Valentin of France who was the man of the day today. Putting together two of the top scores from today's competition, Benoit laid it down on his second run with a left 900 into an alley-oop flat 360, followed by a switch 720, right 900 and a big dub cork 1260 tail. After finishing with a 91.00 on his first run and a 92.25 on his second, watch out for this man in tomorrow's prelims!
Benoit Valentin
Stay tuned for more daily coverage on the Winter Dew Tour Toyota Championships, which continues tomorrow with a very busy day that includes both men's and women's slopestyle and superpipe prelims.
Results
Superpipe
1) Benoit Valentin - 92.25
2) Pat Baskins - 85.50
3) Nils Lauper - 83.50
4) Tai Barrymore - 81.50
5) JP Solberg - 78.00
cut-off
6) Peter Adam Crook - 70.00
7) Christian Allen - 66.75
8) Evan Walls - 62.75
9) James Campbell - 61.00
10) Kris Atkinson - 60.50
11) Jon Anders Lindstad - 59.50
Slopestyle
1) Joss Christensen - 83.17
2) Ben Moxham - 79.17
3) Kim Boberg - 77.50
4) Vincent Gagnier - 76.83
5) Jacob Wester - 76.33
cut-off
6) John Spriggs - 74.00
7) Elvis Eidsvold Harshiem - 71.33
8) Brian Kish - 69.83
9) Byron Wells - 65.33
10) Erik Hughes - 55.17
11) Andri Ambuhl - 50.67