The Results are in from Men's Dew Tour Slopestyle semi finals.
Through all the Henrik Harlot's, the Yesper Yaders, the double-wobbles and the misplaced cameramen, the field of 29 skiers threw down in one of the heaviest semi finals in recent memory. Under sunny skies, the stacked field of competitors was locked in a battle for the top 10 spots. Alex Bellemare was the first to break into the 90s but despite an impressive 90.25, that score was only good enough for Fourth place. Oystein Braten topped the field with a 92 even. Nick Goepper qualified second with 91.00 and Oscar Wester came in just behind him with a 90.75.
After the top 10 qualified, skiers 11 through 20 had one shot to lay down their runs in the Last Chance Qualifier. Andri Ragettli and Mcrae Williams picked up the two spots narrowly bumping Bobby Brown and crowd favourite Alex Beaulieu-Marchand.
These 12 skiers will move on to Sunday's Final which is sure to be one of the gnarliest of all time. For live updates from Mr. Bishop and the NS community, be sure to check in on the official Dew Tour 2014 live thread. Bishop also correctly predicted that Henrik, and up-and-comer Evan McEachran would both make finals. We're a little biased but that sounds like some damn good analysis to us.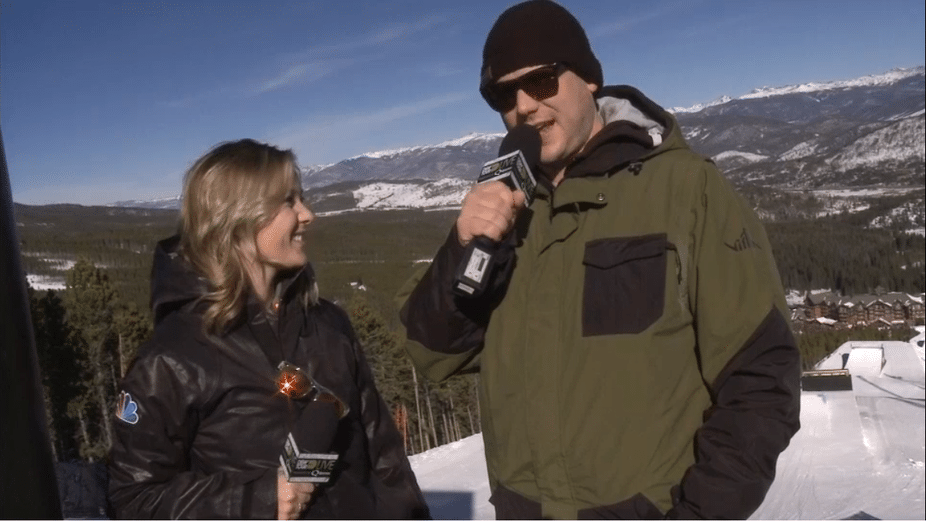 Newschoolers own Mr. Bishop held it down on the microphone. The jury's still out on the other commentators.
The competition keeps rolling all weekend, so be sure to check in to DewTour.com for all the live coverage.
Friday, December 12
Freeski Pre-Show 11:00 a.m. ET DewTour.com LIVE
Women's Freeski Superpipe Final 11:30 a.m. ET DewTour.com LIVE
Saturday, December 13
Freeski Pre-Show 4:30 p.m. ET DewTour.com LIVE
Men's Freeski Superpipe Final 5:00 p.m. ET DewTour.com LIVE
Sunday, December 14
Freeski Pre-Show 12:30 p.m. ET DewTour.com LIVE
Men's Freeski Slopestyle Final 1:00 p.m. ET DewTour.com LIVE