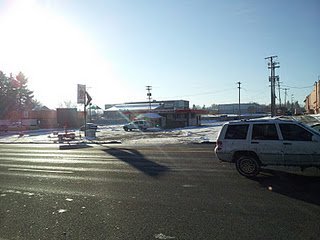 Never thought I'd see snow in Tijuana, I mean Denver.
 At Liberty, we do things a bit differently. For starters the
company was founded after the owners won 50k in Vegas. Instead of spending the
money on booze, fast cars, or a fancy cheese fountain, they started a company
dedicated to making freeride skis that rip.
This mentality brings me to Denver this morning. See, a
couple of weeks ago I was driving over Vail Pass late at night in the middle of
a full-blown white out. To keep motivated I blasted our Kicker sound system at
11 so that my eyes rattled with the rhythm and I maintained a constant sense of
hyper vigilance. All was going well until the descent into Vail. While passing
a semi, our beloved Demo Van suddenly turned off. I was forced to perform
radical maneuvers in order to safely guide my wounded steed to the side of the
road. It turns out our sound system is so powerful; it drains the battery even
when the van is idling. I presented three solutions to solve the problem:
1.    
Drive faster during white out conditions.
2.    
Turn the music down while driving slowly.
3.    
Spend money so that I can drive safely and still
do damage to my eardrums.
Solution one puts me at risk and wouldn?t make OSHA happy. Number
two would be a disservice not only to Kicker, but also the various Hip Hop and
Speed Metal artists that we all love. So in true Liberty fashion we?re doing
things the right way and upgrading the van?s electronics. After this a Red Bull
vehicle will only top the van, but we won?t give you cavities.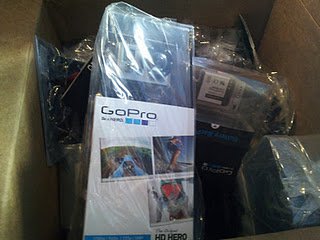 Liberty Demo: Coming in video to a screen near you!
In other news we got our new gear in from GoPro! Look
forward to videos of Liberty Demo Lifestyle, skiing action, and most
importantly you. That?s right, you. At every stop staring in Crested Butte (Dec
9,10) we?ll be letting you show off how much fun your having on Liberty Skis.
Want to be an internet celebrity? Come ride with me.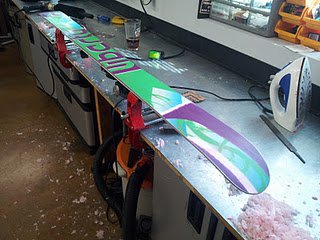 Lastly I?ll be at Winter Park Colorado tomorrow doing a
demo. We had to cancel the ski giveaway with Coors, but if you come complain to
me about it, I?ll give you a prize. Really. See you on the slopes!
G