Words by LJ Strenio
Year after year December finds a way of getting more and more hectic, and this year was no exception. Averaging five to six hours of sleep a night this month and eight hours into my wait here in Denver International Airport, I'm still not tired.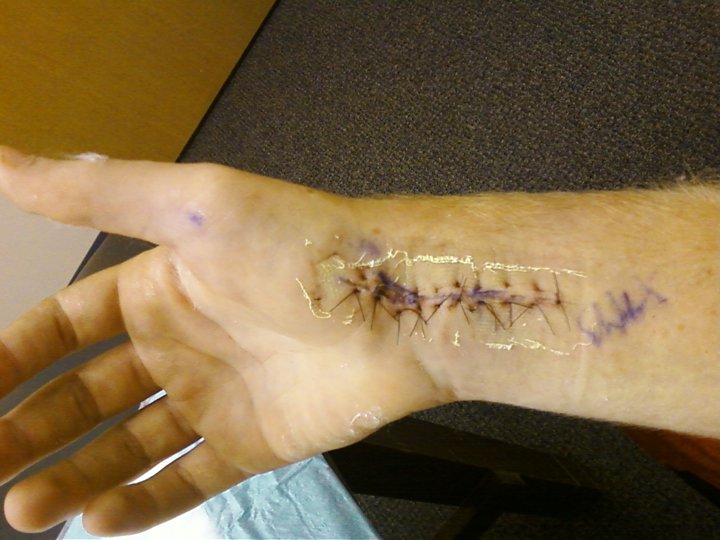 My fall started like any other with a matching scaffold surgery on my right wrist and a full course load for my senior year at the University of Utah. After a stressful semester of English literature, film and 3D animation, along with a plethora of adventures including road trips to the Grand Canyon, Las Vegas, San Francisco, Seattle, Colorado and finally, the King of Style in Stockholm, Sweden.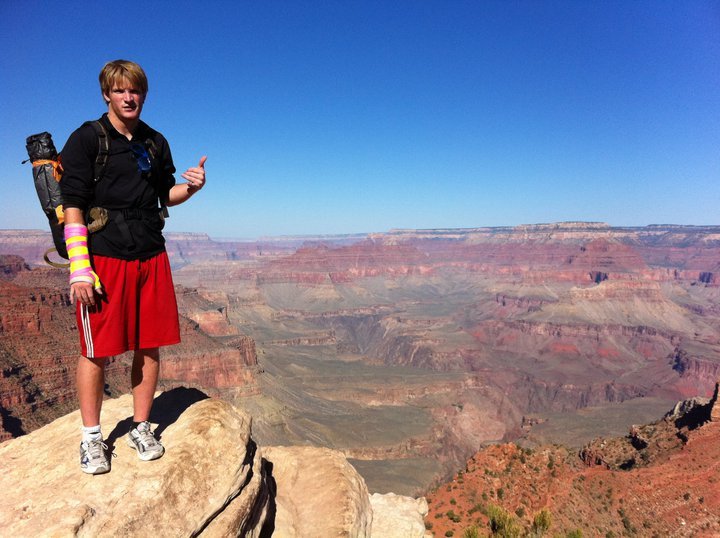 I got in again by the ever so stoked fans on Newschoolers, thank you! It was a great trip, but I found myself watching finals this year. The competition was intense and much different than the previous years.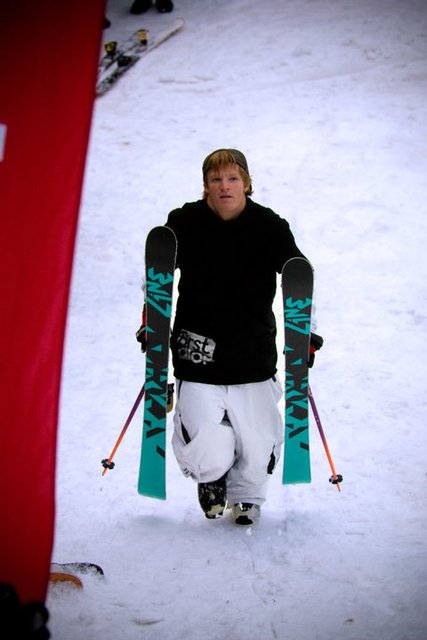 King of Style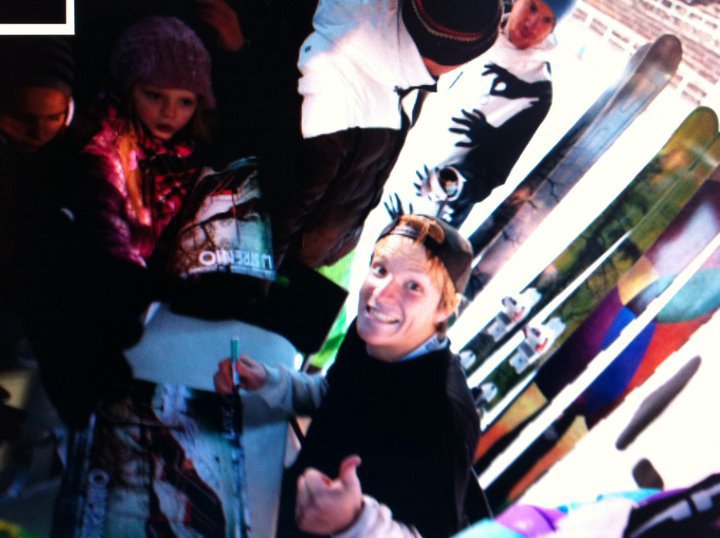 Signing autographs in Sweden.
After returning to the States the most difficult few weeks of my year ensued as I attempted to focus on finishing my schoolwork and taking my finals while preparing for the rapidly approaching competition season. Nights in the library, days in the mountains and weekends to Colorado to get some jumps in was my life.
 
I finished my last final exam two hours before my flight departed from Salt Lake City to Vermont for my annual pilgrimage to the Rails to Riches competition in Killington, Vermont. The following night I found myself among my friends and family after a successful night of skiing; I won it again. Many thanks to Tess Hobbs and Matt Porter for the opportunity I've been given through that competition every year, with my earnings going 100% towards the coming winter. I'm excited to see what east coast talent will spawn from that competition in the years to come.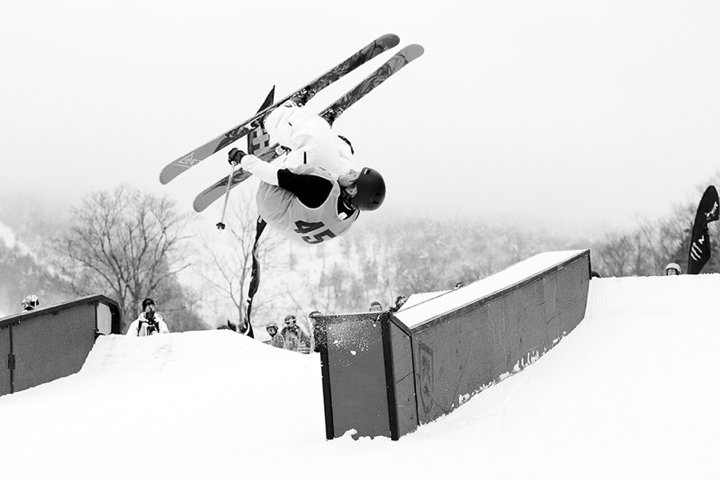 Rails 2 Riches. Photo: Dan Brown
Now it was time to get back across the country. My flight to Colorado the following day was delayed several hours, I was given the last few hours needed to finish my English History paper on John Keats putting me near the 20 hour mark on the paper worth more than half of my grade in the class. Conquering the airports and the History of English, that night I arrived in Breckenridge, Colorado, just two days before the most competitive qualifier of the year, Dew Tour Qualifiers. Just two short runs against the most hungry skiers in the world determining whether you're going to compete this season or not. Where the stress of school left off, the stress of qualifying for one of the biggest events of the season took over. After a season competing in pipe and receiving a wildcard to the last Dew Tour stop, the classic bad Breckenridge weather on the day of slopestyle qualifiers this year was discouraging to say the least. The course was sick however, starting off with the rail I walked by and have done millions of times at my high school, Burlington High. With a bad fall in practice under my belt I would be surprised two days later to not only be qualified for Dew Tour, but tied for fourth going into the finals against the best skiers in the world.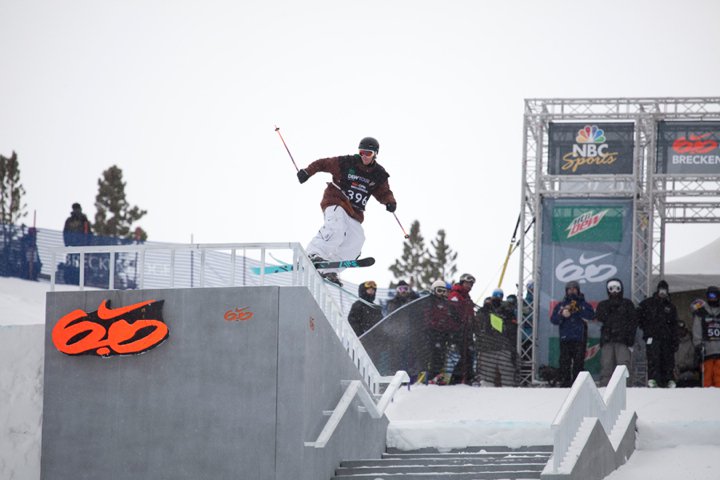 Dew Tour. Photo: John Vandervalk
Sunday's slopestyle finals defined Murphy's Law; everything went wrong. My skis were mounted wrong, my back up skis had the wrong type of wax and I missed practice, as I was unable to clear any of the jumps even with straight airs. Thanks to Josh Bishop, I was still able to ski borrowing his skis but couldn't put down a run, the ultimate anticlimax. Despite a let down in the end, it was a great time and tons of fun and I'm stoked to be a part of the entire Tour this year!
Dew Tour. Photo: John Vandervalk
Now I'm back in Vermont to get to work with Poor Boyz and the Meatheads for another fun adventure before the start of the rest of my season. I'm fired up! I hope you all had a Happy Holidays, have fun in the snow, and check out my 12 Crazy Days of Christmas edits at lineskis.com!