Winter is here!
Come celebrate with us here at Battery 621 for our monthly First Friday Art Walk.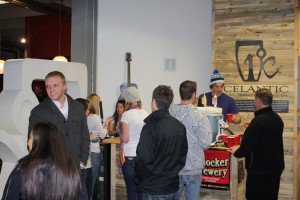 This month, check out our gallery that will have the artwork of Aaron Gillas. Here's some info. on this month's featured artist:
"Hello all, my name is Aaron Gillas, I am 35 years of age, I was born in Colorado and have lived here for most of my life. I found my passion for stained glass at the age of 28. Taking a few classes at a local studio introduced me to the beautiful world of glass. My pieces are mostly inspired by nature, good people, real life situations and different things of personal passion. Other than my expressions in glass I am also very passionate and inspired by skateboarding, traveling, the beauty of raw nature, and quality people of concious mind.
Thank you all for your support, look forward to seeing at the show. Sincerely, Aaron Gillas."
Come by around 6 pm for some free beer (21+) and some good times!